NBA Draft 2012: Breaking Down Jared Sullinger's Pro Prospects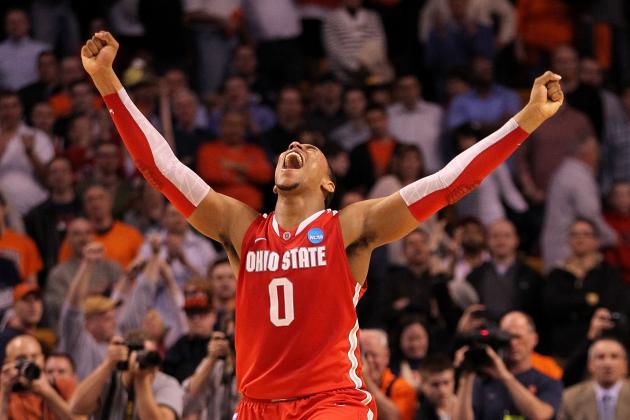 Jim Rogash/Getty Images

Unlike last year, Jared Sullinger will not surprise the college basketball world by staying at Ohio State for another season. He is taking his talents to the NBA and that is final.
Sullinger may have hurt his draft stock by returning to the Buckeyes, but he is still one of the best players in the upcoming draft.
With that said, read on to find out the breakdown of Sullinger's pro prospects.
Begin Slideshow

»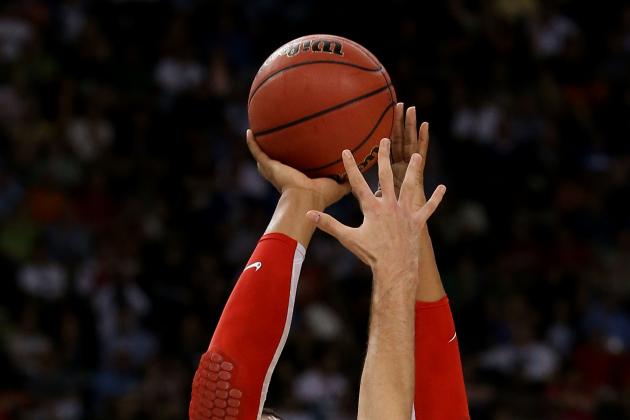 Jeff Gross/Getty Images

Since Sullinger averaged 17.2 points per game his freshman year with Ohio State, people expected him to average 20-plus points per game his sophomore season. If this was not the case, then people wouldn't have said that Sullinger had a disappointing season.
However, Sullinger did average 17.5 points per game in his second year, which is still very impressive.
He is very physical at the power forward position, which makes up for the fact that he is only 6'9''. Although he is obviously undersized for his position, Sullinger powers away his opponents to jam the ball into the hoop.
For being such a force in the post, Sullinger has a pretty decent shot and can even knock down threes if he has to. This season he was 16-40 behind the arc, which is a very impressive 40 percent from long range.
Since Sullinger will be undersized in the NBA, he will have to work on his already decent shot to improve his scoring abilities.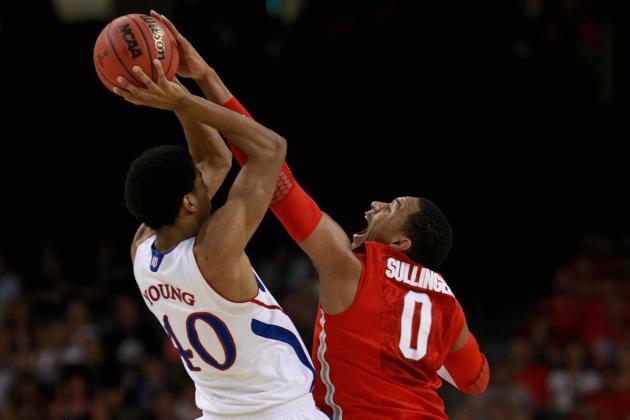 Jeff Gross/Getty Images

Sullinger was one of the best defensive rebounders in the country this season. His 9.2 rebounds per game is proof of this.
Being such a physical player not only helps him on the offensive side of the ball, but also the defensive side.
Since joining Ohio State, Sullinger has been one of the best big men in the game, which is saying a lot considering his height. Keep in mind that he had to take on the opposing center on a nightly basis.
Sullinger will get a break in the NBA on defense, since he won't have to cover other teams' big men.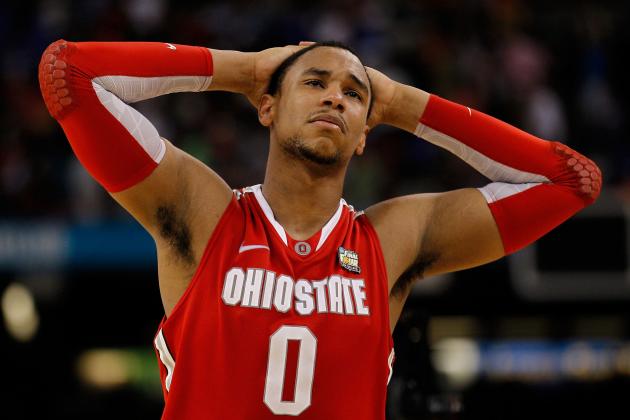 Chris Graythen/Getty Images

Naturally, Sullinger plays like a center. That is a huge issue because he has nowhere near the size to compete as a center at the next level.
That does not mean that he won't power his way to the rim from time to time though. He will be a physical player on both sides of the ball no matter what position he plays.
Sullinger's work ethic has always been a question mark and he has had conditioning issues at Ohio State. He has all the talent in the world, but will he work hard enough to be an elite player?
One thing that Sullinger really has going for him is his high basketball IQ. He has always been a really smart player, which goes a long ways, considering how talented he is.
All in all, Sullinger is a great rebounder and an elite scorer. Only time will tell how he will transition to the NBA.
If you're a tweeter, feel free to follow me @TheTrevorLowry