Masters Purse 2012: Bubba Watson and Weekend's Top Earners
April 9, 2012

Streeter Lecka/Getty Images
One minute, nobody's thinking about you. The next, you dominate at the Masters and win over $1 million.
That's kind of how things went for 2012 Masters champion Bubba Watson, who came into Augusta with 30:1 odds and a putting game that made him a long shot to win his first career green jacket.
But Watson wasn't the only one who brought home a fat check on Sunday.
Here's a look at the top-six golfers at the Masters and the money they reaped.
T3. Phil Mickelson ($384,000)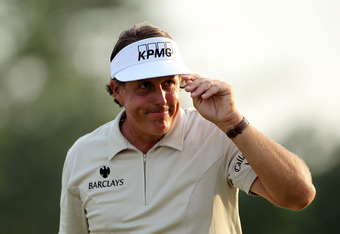 Jamie Squire/Getty Images
Phil Mickelson was one of the favorites headed into the Masters and, going into the final round, was one stroke behind the lead and set for a run at his fourth-career green jacket.
But, Mickelson merely shot even par in the final round, finishing two strokes back of Watson and Louis Oosthuizen.
Mickelson could still win a major this year, however. He tied for second in a playoff at the Northern Trust Open and placed fourth at the Houston Open.
T3. Matt Kuchar ($384,000)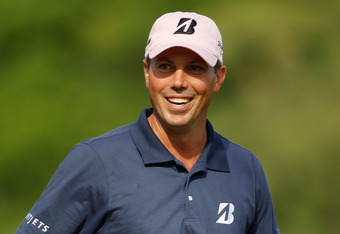 Streeter Lecka/Getty Images
Matt Kuchar was ranked 18th in the world headed into Augusta. Then, he placed third at the Masters.
The 33-year-old has four top-10 finishes in seven PGA Tour events this year, and his finish at Augusta was his best finish at a major championship. He also finished sixth and 10th at the U.S. Open and PGA Championship, respectively, in 2010. He's a sleeper this year.
T3. Lee Westwood ($384,000)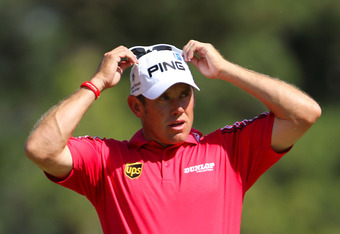 Jamie Squire/Getty Images
Lee Westwood continues to be one of the best golfers in the world without a major championship.
Westwood had a shot at Augusta, coming on strong with a four-under par in the final round, but it wasn't enough in the end. The 38-year-old now has 13 top-10 finishes at major championships without winning one. At some point, you have to wonder if it's his mentality that is dooming him in majors.
T3. Peter Hanson ($384,000)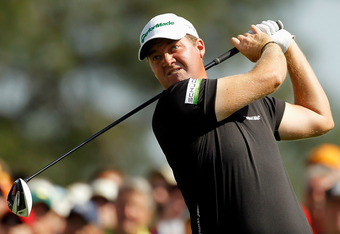 Streeter Lecka/Getty Images
Peter Hanson started playing major championships in 2005, but the first time he played at Augusta was last year, and he missed the cut. That's what made his run at the green jacket this year so surprising.
But Hanson, the No. 25 player in the world headed into the tournament, was actually the leader after three rounds. This, despite 100:1 odds.
Hanson has now finished in the top three in five PGA Tour events this year. The 34-year-old finished tied for seventh place last year at the U.S. Open.
2. Louis Oosthuizen ($864,000)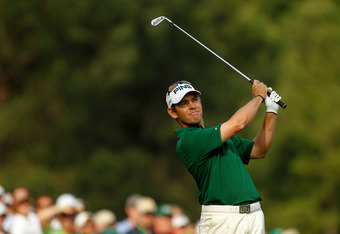 Streeter Lecka/Getty Images
Louis Oosthuizen won the 2010 British Open and placed ninth in last year's U.S. Open, but he had missed the cut at the Masters the three years prior to exploding on the links last weekend.
Oosthuizen was rising as he headed into the Masters, though. He placed 60th at the Cadillac Championship and third at the Houston Open before his second-place finish at Augusta. It makes so much sense when you look at it that way.
Oosthuizen, the No. 27 golfer in the world when the Masters began, played spectacular and consistent golf at Augusta, and he's coming on strong this year.
1. Bubba Watson ($1,440,000)
Bubba, all I can say is "wow."
Bubba Watson was playing solid golf headed into Augusta, placing second and fourth at the Cadillac Championship and Arnold Palmer Invitational, respectively, but none of us were prepared for what he had in store at the 2012 Masters.
Watson was not only extremely consistent, but his second shot on the second playoff hole on Sunday was one of the best shots in Masters history as well. Hitting out of the pine straw, Watson hit a shot that hooked 52 degrees and 40 yards to the right, plopping 15 feet from the hole.
Watson placed fifth at the 2007 U.S. Open and second at the 2010 PGA Championship. Given what he showed us at Augusta, I would say anything's possible for the 33-year-old from Georgia.
Follow me on Twitter. We can talk about golf together.