Tampa Bay Buccaneers: Analyzing First-Round Pick Projections of the Experts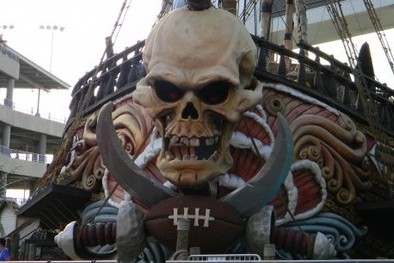 Who the Buccaneers draft fifth overall is up for much debate. Photo/J.J. Rodriguez
The Tampa Bay Buccaneers find themselves in a rather enviable position with less than three weeks until the 2012 NFL Draft. Barring a last-minute, out-of-left-field blockbuster deal, the Bucs will wind up with either the top offensive or top defensive skill player in this year's class with the fifth overall selection.
And quite frankly, the help can't come soon enough.
Early April is historically prime Mock Draft season around the Internet with countless drafts completed and updated between now and the actual draft on April 26th. Rather than complete a mock draft of my own, I decided to look at 10 experts from multiple media sites—big and small—who they think the Bucs will take fifth overall and analyze why I agree and disagree with their selections.
While we may not know who the Bucs will actually take come draft night, this much is clear: The experts are sure it will either be Alabama running back Trent Richardson or Louisiana State cornerback Morris Claiborne. The following slides are broken down into two groups—those drafting Richardson and those drafting Claiborne.
Without further ado...
Begin Slideshow

»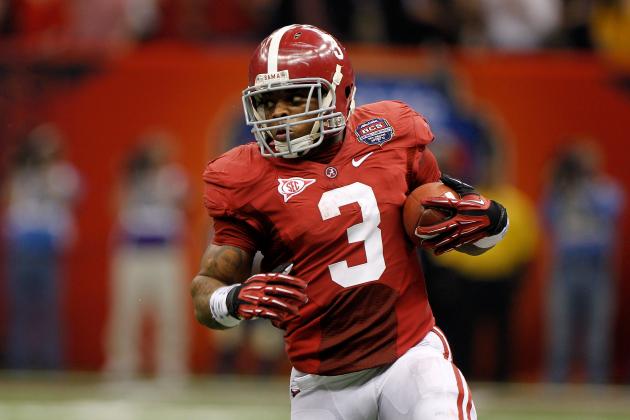 Chris Graythen/Getty Images
Trent Richardson demonstrated his abilities in the nation's toughest conference.
Experts
Todd McShay (ESPN)
Pat Kirwan (CBS Sports)
Pete Prisco (CBS Sports)
Why I like the pick

The Bucs could certainly use the play making abilities of Richardson to bolster one of the NFL's worst offenses from a year ago. In 2011, Tampa Bay ranked 21st in total offense (319.2 yards/game), 27th in points (17.9/game) and 30th in rushing (91.1 yards/game).
When added with the recent additions of receiver Vincent Jackson and guard Carl Nicks, the Buccaneers would field a much more formidable offense than they arguably ever have.
Why I don't like the pick
While Richardson is undoubtedly a talented player, there are likely to be running backs available when the Bucs select early in the second round that are worthy of drafting then, notably Virginia Tech's David Wilson or Miami's Lamar Miller, among others.
Passing on Richardson would allow the Bucs to address the position later, when the financial risks are less and the production may not vary all that greatly anyhow. Additionally, bypassing Richardson would also allow Tampa Bay to address their equally-dismal defense.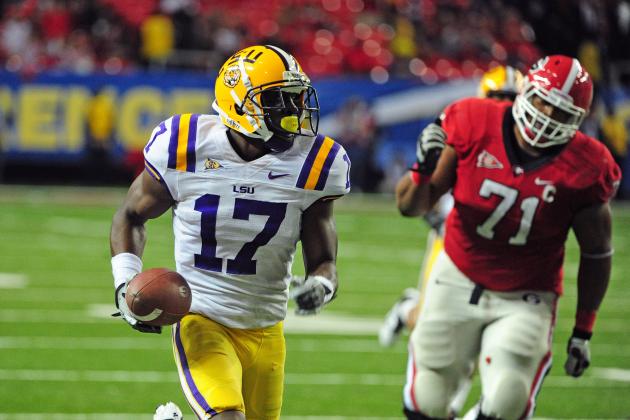 Scott Cunningham/Getty Images
Has Morris Claiborne (17) risen to the top of the Bucs' board?
Experts
Mel Kiper (ESPN)
Don Banks (Sports Illustrated)
Wes Bunting (National Football Post)
Ryan Van Bibber (SB Nation)
Vincent Frank (Bleacher Report)
Walterfootball.com
Charley Casserly (NFL Network)
Why I like the pick
Claiborne is arguably the best defensive player, let alone cornerback, in this year's class. His skills and athleticism are unquestioned, although he has been dogged by questions surrounding his reported 4 out of 50 score on the Wonderlic test.
Outside of that, Claiborne passes the sniff test in just about every other way and would provide an immediate impact presence in a Tampa Bay secondary that ranked 21st in pass defense (238.4 yards/game), 30th in total defense (394.4 yards/game) and 32nd in scoring defense (30.9 points/game) a year ago.
If drafted by the Bucs, Claiborne would be reunited with Ron Cooper, his former position coach at LSU.
And of course there's the uncertainty surrounding cornerback Aqib Talib, his criminal trial and the fact that mainstay Ronde Barber isn't getting any younger.
Why I don't like the pick
Honestly, there isn't much to not like about the pick. It addresses a definite need and gives the Bucs the flexibility to run a more-aggressive defensive scheme, if they see fit. And, unlike Talib, Claiborne had no documented off-field issues while in Baton Rouge, so character does not seem to be a liability.