Brock Lesnar: Ranking 10 Best Choices for His First Opponents in This WWE Run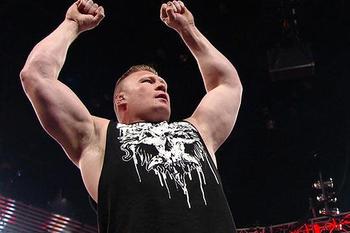 Photo courtesy of WWE.com
Brock Lesnar is back, and he's made John Cena his primary target.
Since returning to the WWE on last week's episode of Monday Night Raw, Lesnar has been involved in a locker room-emptying brawl with Cena and also laid out Cena with two F5s.
Those two mega-stars will face off for the first time since 2003 at Extreme Rules in less than three weeks in what is already a highly anticipated match.
But once Lesnar is done with Cena (whenever that may be), he is going to need a new feud with a new opponent. And there should be no worries because he has plenty of options.
Here are my rankings of the 10 best choices for Lesnar's first opponents in his second WWE run.
10. Cody Rhodes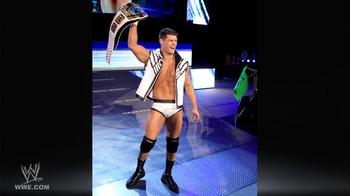 Photo courtesy of WWE.com
Brock Lesnar is working as a heel, and so is Cody Rhodes.
But I don't really care.
Rhodes has made a bad habit out of running away from The Big Show, so I'd love to see the reaction on his face if he actually had to face the intimidating Lesnar in a match.
Oh yeah, and the match would probably be pretty damn good, too.
Rhodes has shown that he can work well with a variety of opponents (Big Show, Randy Orton, Rey Mysterio, Booker T, etc.), so I see no reason why he wouldn't be able to put on a hell of a performance with Lesnar as well.
I'd be able to overlook the fact that it would be a heel/heel match simply because it would be a battle of two great heels who can really deliver in the ring.
9. Dolph Ziggler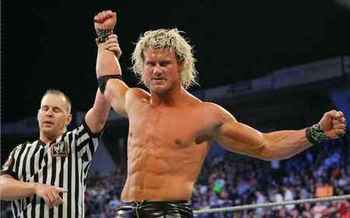 Photo courtesy of WWE.com
I could literally watch Dolph Ziggler wrestler all day, every day, against anyone.
The dude is hands down the best bumper/seller in the WWE, and he can make even the worst of opponents look really good.
Now, just recall what Ziggler does when he's in the ring with talented guys like Randy Orton, CM Punk and John Cena.
Yeah, he puts on some phenomenal matches, huh?
I have no doubt that Ziggler vs. Brock Lesnar could be one fantastic match between two incredibly skilled athletes who have extensive backgrounds in amateur wrestling.
Two college stars turned pros competing against each other for the biggest wrestling company in the world?
I'll take it.
8. Rey Mysterio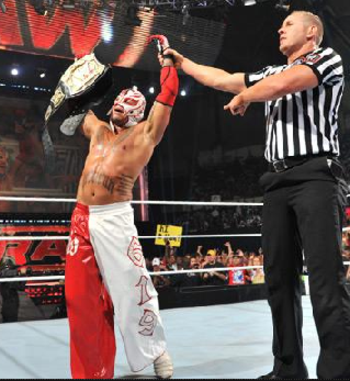 Photo courtesy of WWE.com
Rey Mysterio is due back from his knee injury any time now, and when he does come back, he'll definitely be placed into a high-profile feud.
Why not one with Brock Lesnar?
These two superstars have plenty of history with each other, having faced off in a number of tag and singles matches during Lesnar's first run with the company. So, it could be a nice piece of nostalgia to have them do it again.
With Lesnar now working as a bully type of heel (and seemingly aligning himself with John Laurinaitis), the storyline is perfectly set up for Lesnar to bully the much smaller Mysterio, which would ultimately lead to a match between the two.
If Lesnar's going to be wrestling on a consistent basis, he's going to need a ton of opponents, and he could get some huge heat by "picking on" Mysterio, beating him in some matches and then beating him down afterward.
7. Daniel Bryan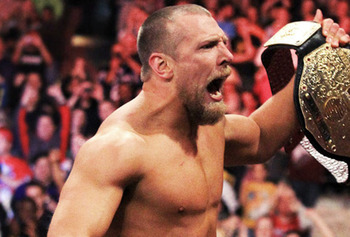 Photo courtesy of WWE.com
During his first stint with the WWE, Brock Lesnar put on a handful of phenomenal matches with a guy who was widely considered to be the best technical wrestler in the company at the time, Kurt Angle.
OK, so who is the best technical wrestler in WWE these days? Well, most would say Daniel Bryan.
When I think about that, I have to see Lesnar and Bryan get a lengthy singles match.
While I'm certainly not saying that a Lesnar/Bryan match would be as good as Lesnar/Angle was back in 2003, it could definitely be a technical classic between two of the best pure wrestlers in the WWE.
I have no idea what type of shape Lesnar is in or how much gas he has left in the tank, but I'd still pay good money to see him take on arguably the best overall performer in the WWE in Bryan.
Wouldn't you?
6. Sheamus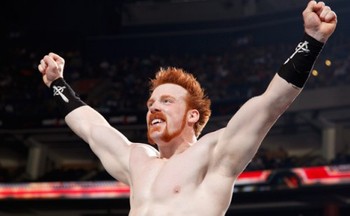 Photo courtesy of WWE.com
One of the potential opponents for Brock Lesnar that WWE.com immediately named upon his return was Sheamus, and I really like the idea of this match.
Lesnar is an absolute man-child, while Sheamus himself is a freakin' mule as well.
Sheamus vs. Lesnar would undoubtedly be a clash of two of the biggest beasts in the WWE, and both of those beasts just so happen to be able to wrestle.
We all remember what Lesnar could do in the ring, and over the last two years, Sheamus has drastically improved and is probably the best full-time big man currently in the WWE.
While Lesnar will have the size and strength advantage of just about everyone he faces in the WWE, I'm not so sure that Sheamus wouldn't edge him out in both categories.
It would be interesting to see what Lesnar does when facing someone who's bigger and possibly even stronger than he is.
5. Chris Jericho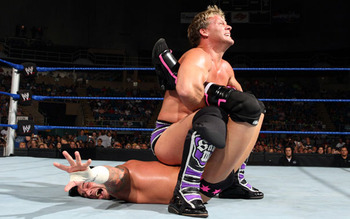 Photo courtesy of WWE.com
To the best of my knowledge, we have never seen Chris Jericho vs. Brock Lesnar.
That needs to change.
Lesnar and Jericho are obviously two of the biggest names in the business, and any time the WWE can put on a huge match that has never happened, it should try its hardest to make that match come to fruition.
I'm not even really concerned about what the story behind this match would be, but if we need one, how about this?
When Lesnar lost to Alistair Overeem at UFC 141 last December, Jericho wrote on Twitter that Lesnar "took a dive," or basically, that he intentionally lost.
I'd love to see Lesnar bring that up and challenge Y2J to a match, resulting in a bout that I'm sure would be damn good, especially given the fact that it's never happened.
4. Triple H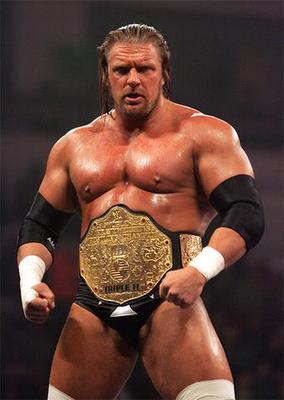 Not long after Brock Lesnar debuted in the WWE in 2002, he joined Triple H as one of the top stars in the company.
Yet there was surprisingly little interaction between these two stars during Lesnar's short stint with the WWE.
Aside from this match, we didn't really see Lesnar and Triple H involved in many matches together, and they never faced each other in a singles match.
Now the table is set for them to do just that.
Triple H is now a "special attraction" (a.k.a. part-time) wrestler, and he's only going to come around when the WWE needs him or the potential for a big feud is there.
A potential Lesnar vs. Triple H feud isn't just a big feud. It's a huge one.
We need to see The Game take on The Next Big Thing in what could be a match for the ages.
3. The Undertaker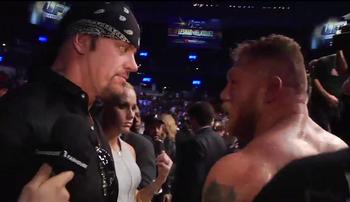 Photo courtesy of cagesideseats.com
The Undertaker vs. Brock Lesnar has been in the makings since 2010.
Following his loss to Cain Velasquez at UFC 121, Lesnar had a brief verbal confrontation with The Undertaker that only lasted a few seconds, but it caused a worldwide debate when Taker asked Lesnar, "You wanna do it?"
No matter what Undertaker claims to have meant, it's pretty clear that he was foreshadowing a possible WWE match with Lesnar down the road.
Now that Lesnar is back in the WWE, it's up to the creative team to make one of the biggest matches ever happen.
Sure, we've seen Lesnar vs. Undertaker before, but not since Taker began stealing the show at every WrestleMania or since Lesnar became the biggest draw in MMA.
This would be a colossal clash, and the only reason I don't have it at No. 1 is because I'd rather the WWE held off on this match until the grandest stage of them all instead of holding it beforehand, which doesn't seem likely anyway.
2. Randy Orton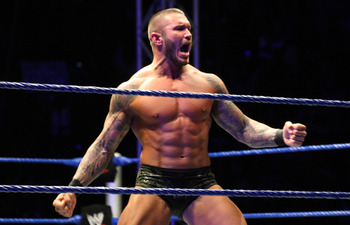 Gallo Images/Getty Images
In 2002, a number of future breakout stars debuted in the WWE.
One of them was Randy Orton, and another one was Brock Lesnar.
Although Lesnar had a quicker rise to the WWE Championship picture, Orton has stuck around much longer and racked up a boatload of accomplishments along the way.
Orton has become what Lesnar was at one point: one of the faces of the WWE.
These two superstars faced off in a number of tag team and singles matches early in their WWE careers (and even in Ohio Valley Wrestling), but never would an Orton/Lesnar match mean as much as it would right now.
Lesnar has instantly reestablished himself as one of the top heels in the WWE, while Orton has been one of its top baby faces for two-plus years now.
It's only a matter of time before these two stars meet in the center of the ring.
1. CM Punk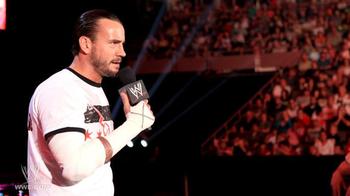 Photo courtesy of WWE.com
Has anyone seen this report about a potential match between CM Punk and Brock Lesnar?
Total BS if you ask me.
I don't care what anyone thinks about Punk's look or size. He's proved time and time again that neither of those matter, and that, regardless of his supposed lack of size, he's still the best in the world.
I, for one, would love to see Punk feud with Lesnar in the not-so-distant future.
Why? Because they're both "Paul Heyman guys."
When Punk cut that epic worked shoot promo last summer, he referred to both himself and Lesnar as "Paul Heyman guys," and that's all the setup I need for a potentially epic feud between these two.
You bring Heyman into the middle of a Lesnar/Punk feud and have the former MMA guy and face of the WWE (Lesnar) take on the guy who uses a lot of MMA in his wrestling and is now the WWE Champion (Punk).
Sounds like a match made in heaven to me.
Note: As part of the new WWE blog, I'll be asking all of the B/R wrestling readers for questions for a new mailbag that I will post on Fridays. It will be a slideshow featuring 10-20 questions and answers on a wide range of topics. You can submit questions either through Formspring or Twitter, and the best ones will be answered in the B/R mailbag.
Keep Reading