2010 NFL Draft: Re-Evaluation of Each Team's First Round Pick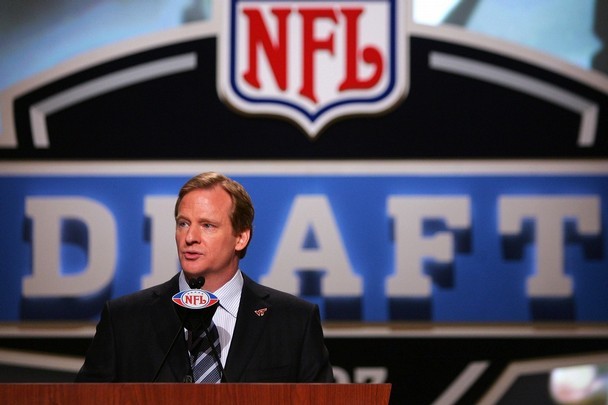 The NFL Draft is one of the more exciting times of the offseason as football fans are anticipating what decisions and moves their favorite team will make before the upcoming season.
The first round is always full of drama as there are plenty of talented players with potential to be stars in the NFL.
Looking back at the 2010 NFL Draft, there were a bunch of first round picks who turned out to be great assets to their teams, while others have either been busts or have yet to prove their worth. Lets take a look at how each team's first round draft choice panned out for them.
Begin Slideshow

»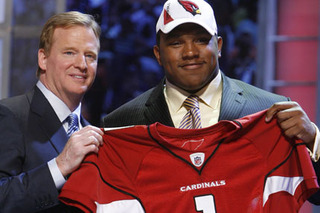 The Arizona Cardinals selected Dan Williams out of Tennessee with the 26th overall pick of the draft.
Williams was supposed to be a key piece for the Cards defense, fitting in as a strong interior defender capable of thriving at the nose tackle position.
It hasn't panned out that way thus far, having only 10 career starts. Although he's been a good run defender, he has yet to record a sack in the NFL.
Williams has also had trouble getting in shape, reportedly being overweight and dealing with numerous injuries in his first two seasons.
Grade: D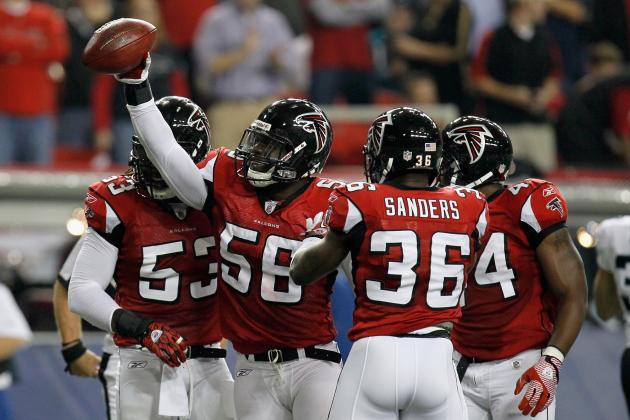 Kevin C. Cox/Getty Images

The Atlanta Falcons selected Sean Weatherspoon out of Missouri with the 19th overall pick.
At the time, the Dirty Birds were in need of a weak-side linebacker, and Weatherspoon was counted on to fill that role.
After an injury-prone rookie season, he emerged as an impact player in 2011, posting 115 tackles and four sacks while being ranked the fifth-rated 4-3 outside linebacker in the NFL by Pro Football Focus.
With the departure of Curtis Lofton from Atlanta this offseason, Weatherspoon is now expected to have a larger role on the defense in 2012.
Grade: A-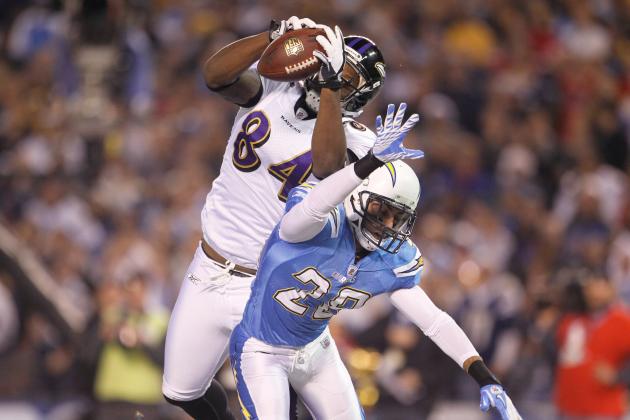 Jeff Gross/Getty Images

The Baltimore Ravens traded their 25th overall pick to the Denver Broncos for their second, third, and fourth round picks of the 2010 draft.
With these additional picks, the Ravens selected Sergio Kindle (DE), Ed Dickson (TE) and Dennis Pitta (TE).
While Kindle has been a major bust thus far, both Dickson and Pitta turned out to be solid pass-catchers for Joe Flacco, combining for about 1,000 yards and eight touchdowns in 2011.
By investing their 2010 first round pick, Baltimore got themselves two big targets for their offense in the receiving game.
Grade: C+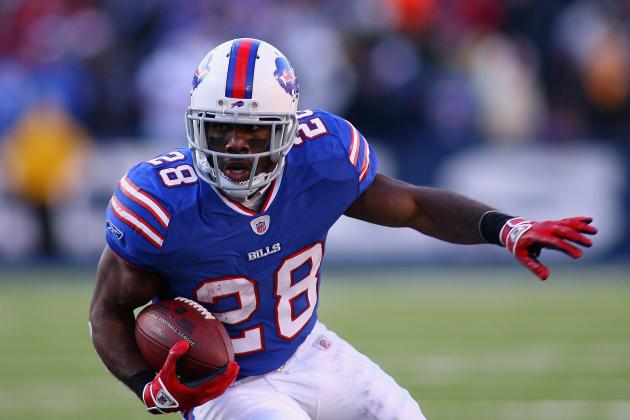 Rick Stewart/Getty Images

The Buffalo Bills selected C.J. Spiller out of Clemson with the ninth overall pick.
Spiller has been a versatile player for the Bills with electrifying speed and above-average receiving ability. With Fred Jackson carrying the load for Buffalo at the running back position, Spiller has been the odd man out.
Even though he isn't a workhorse back who can carry the ball 20-25 times per game, Spiller has still put up productive numbers in a backup role, averaging 5.2 yards per carry and recording a total of six touchdowns (four rushing, two receiving), in 2011.
With this pick, head coach Chan Gailey has had himself a nice complementary back who can spread the offense.
Grade: B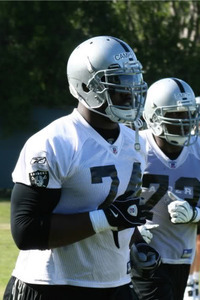 All the value Carolina has gotten in return with their 2010 first round pick is the former Raider, Bruce Campbell.
Prior to the 2010 draft, the Carolina Panthers traded their 2010 first round draft pick to the San Francisco 49ers for second and fourth round picks in 2009.
With these picks, the Panthers acquired Everett Brown (DE) and Mike Goodson (RB).
Brown was eventually cleared for waivers after two seasons with Carolina, recording only six sacks total.
As for Goodson, he was stuck as the third string running back in his tenure with the Panthers behind DeAngelo Williams and Jonathan Stewart. When called upon in 2010, he did average a solid 4.4 yards per carry while scoring three touchdowns.
Unfortunately, he wasn't able to see much action in 2011, getting no carries. Just recently, Goodson was traded to the Oakland Raiders in exchange for tackle Bruce Campbell.
Giving up their 2010 first round pick has now gotten Carolina nothing but a raw offensive lineman in Campbell, who has yet to live up to his potential in the NFL.
Grade: D-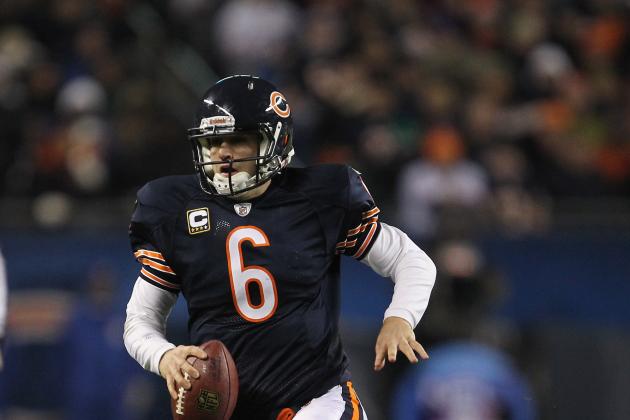 Jonathan Daniel/Getty Images
The Bears sent their 2010 first round pick as part of a deal to get their current starting quarterback.
A lot of trades, I know. This was a trade that caught the eyes of many NFL fans as the Bears sent their 2010 first round pick as part of a package deal to acquire Jay Cutler in 2009.
Cutler is now the franchise quarterback for Chicago and has gotten them as far as the NFC Championship game in his second season with the team. In 2011, Cutler went down with an injury, but the Bears were very well in playoff contention before that with a 7-3 record prior to him starting. He has shown to be a very mobile quarterback with a great arm.
The Bears did give up a lot to acquire the former Bronco, but it could very well pay dividends if Cutler can lead the Windy City to a Super Bowl run in the very near future.
Grade: B+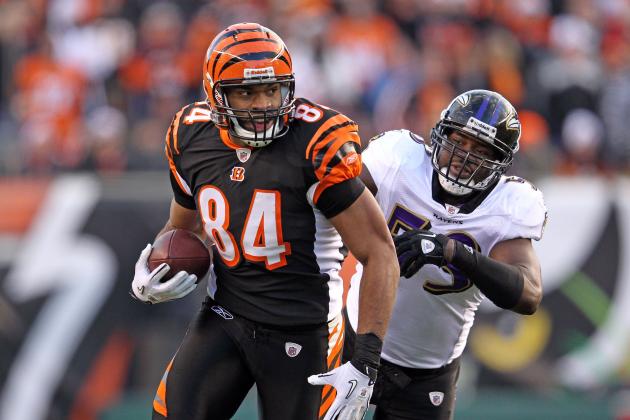 Andy Lyons/Getty Images

The Cincinnati Bengals selected Jermaine Gresham out of Oklahoma with the 21st pick of the draft.
Gresham was expected to be a big receiving threat for the Bengals offense in the red-zone, measuring 6' 5", 260 lbs. So far in his career, Gresham has been solid, posting two consecutive seasons with over 50 receptions. However, he will need to improve on his yards per reception average as well as his touchdown total of six in 2011.
Gresham has shown improvement throughout the course of his career, and Cincy hopes he can continue rising in his development and become a consistent playmaker for young quarterback, Andy Dalton.
Grade: B-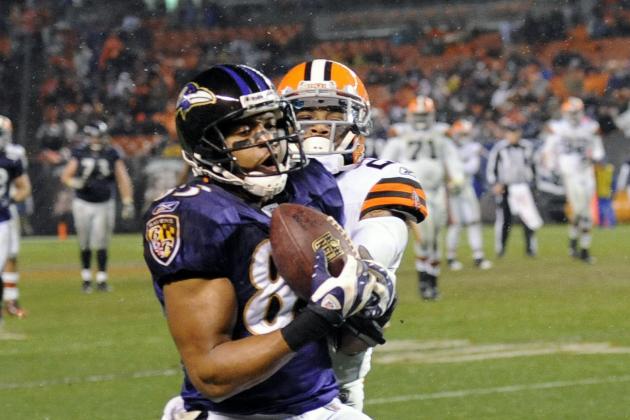 Jason Miller/Getty Images

The Cleveland Browns selected Joe Haden from Florida with the seventh overall pick.
Haden was projected to be a shutdown corner with tremendous play-making ability. With the Browns in need of help in the secondary, Haden was brought in to fill that void and make plays.
Haden's rookie season showed a lot of promise as he had 18 passes defended and six interceptions in only seven starts. His second season saw his interception numbers dip as he did not record a single one, but he still had 19 passes defended.
With his ability to make plays on the ball and coverage skills, the former Gator will be the No. 1 cornerback for Cleveland for years to come.
Grade: A-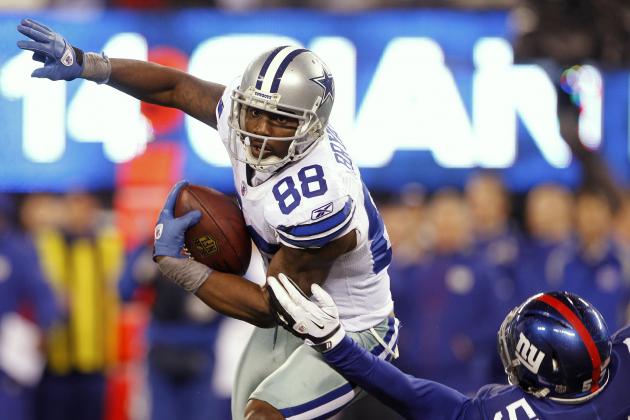 Rich Schultz/Getty Images

The Dallas Cowboys traded up three spots to select Dez Bryant out of Oklahoma State with the 24th pick of the draft.
Bryant was looked at as a high risk/high reward player in the 2010 draft class, being a talented, but heavily scrutinized player. With a team full of drama, Dez has shown improvement in his development as an important part of the "Boys" passing game along with Jason Witten and Miles Austin. In 2011, Bryant had a solid season with 928 yards and nine touchdowns, but he still has much to improve on.
The diva receiver does have problems staying out of trouble during the offseason and needs to be more focused, but the sky is the limit in terms of his potential. The Cowboys will be counting on Bryant to be more of a consistent playmaker for Tony Romo in 2012.
Grade: B+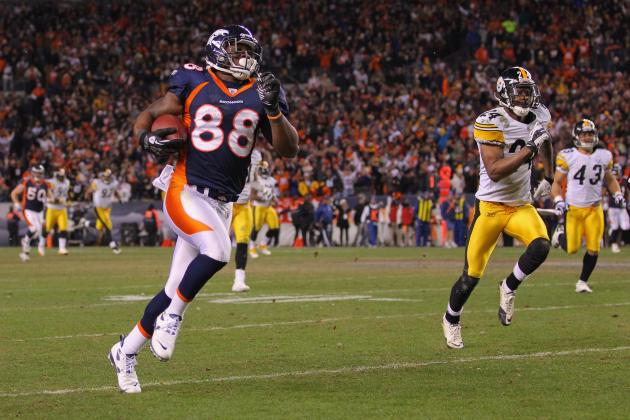 Doug Pensinger/Getty Images

The Denver Broncos' front office was all over the place in the 2010 draft. They had decided to trade their two initial first round picks for picks in future rounds, but then traded back up into the first round. They ended up selecting Demaryius Thomas with the 22nd overall pick and Tim Tebow with the 25th overall pick.
Thomas has been inconsistent in his tenure with the Broncos, recording a total of only seven touchdowns in his career. He is mainly known for his game-winning touchdown in overtime in a thrilling wild card matchup against the Pittsburgh Steelers a season ago. Regardless, he's going to have to contribute more to the Denver offense in 2012.
As for Tebow, so much can be said for all the hype and drama he brought to the Denver franchise after taking over as the starter in week seven of the 2011 season. With the signing of the NFL's top free agent in 2012, Peyton Manning, the Broncos have now moved on from Tebowmania, trading him to the New York Jets for a fourth and sixth round pick. Denver took a risk in picking Tebow in the first round, but at least they now get some kind of value in return.
Grade: C-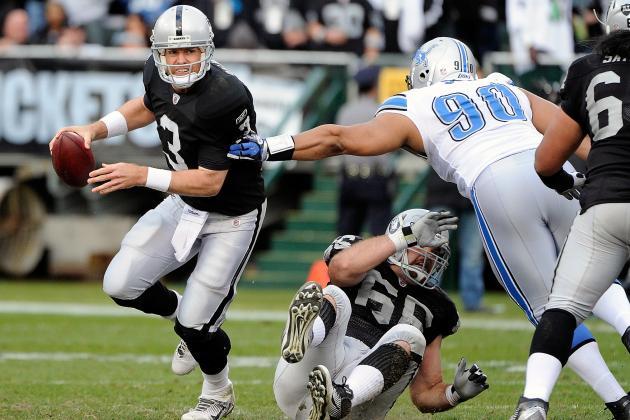 Thearon W. Henderson/Getty Images

The Detroit Lions went with Ndamukong Suh from Nebraska with the second overall pick of the draft.
If the Lions were looking for a guy who could be the anchor of the defensive line and dominate opposing teams' offensive linemen, then Suh was the right pick. Suh has been nothing but a force for the Lions' defense, making the Pro Bowl in his first two seasons and having won the AP Defensive Rookie of the Year in 2010.
With his dirty style of play aside, Suh is lethal when rushing the passer and makes the everyone around him better. The Lions did not go wrong in picking the best interior defender in the 2010 draft class.
Grade: A+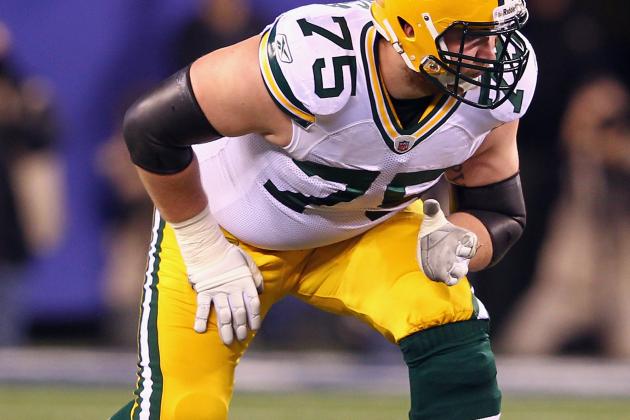 Al Bello/Getty Images

The Green Bay Packers selected Bryan Bulaga out of Iowa with the 23rd pick of the draft.
At the time, the Packers were coming off a season in which their offensive line ranked dead last in the NFL. Although they were already set at the tackle position for 2010 with Chad Clifton and Mark Tauscher, they were in need of quality depth and a tackle for the future.
Bulaga turned out to be just that as he took over as the starter in week five of his rookie season and never lost his job, eventually being named to the NFL All-Rookie Team. In 2011, Bulaga was rated as the second-best right tackle according to Pro Football Focus (h/t Rotoworld).
The "cheeseheads" made a wise choice in picking their tackle for the future, who could very well take over for Chad Clifton when the time comes.
Grade: A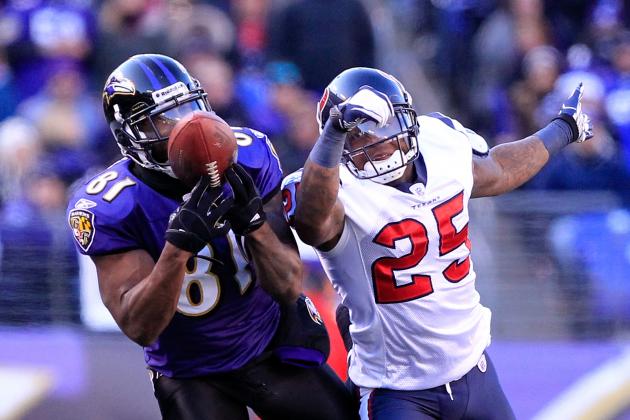 Chris Trotman/Getty Images

The Houston Texans chose Kareem Jackson out of Alabama with the 20th overall pick.
Jackson wasn't the most talented cornerback available, but his skill sets were sought to be more suitable in a pro style system. His rookie season didn't pan out that way as he finished last in the league in yards per pass and catch allowed. Under Wade Phillips' scheme, Jackson did show some improvement in his limited snaps, but he still hasn't nearly lived up to his first-round value of being a franchise cornerback.
The Texans will be counting on Jackson to be more of a full time player in 2012 since Jason Allen is no longer with the team. Time will tell if the former Alabama standout will perform well on the already stingy Houston defense.
Grade: D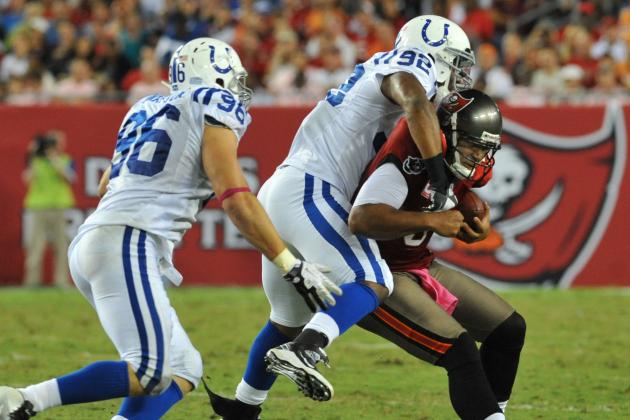 Al Messerschmidt/Getty Images
Hughes has only one career sack.
The Indianapolis Colts went with Jerry Hughes out of TCU with the 31st pick of the draft.
Coming off a disappointing Super Bowl loss to the Saints, the Colts were looking to upgrade their defense by adding another pass-rusher to compliment Dwight Freeney and Robert Mathis. Hughes was looked at as a guy the Colts could slowly implement to their scheme and groom him to a start in a few years.
In his first two seasons, Hughes has seen very little playing time, having only one career start. New head coach Chuck Pagano's 3-4 scheme will move Hughes to outside linebacker in order to try to turn his career around. With a lack of any impact on the team, his future remains uncertain.
Grade: F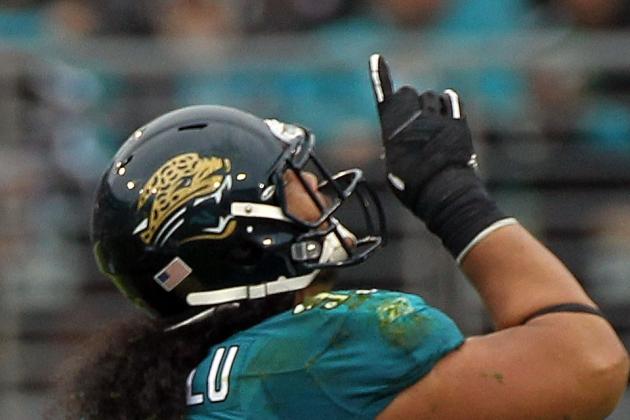 Sam Greenwood/Getty Images

The Jacksonville Jaguars selected Tyson Alualu from California with the 10th overall pick, which was very surprising considering the other defensive linemen still available in the draft.
The Jags were expecting Alualu to be a high-motor rusher to pair with Aaron Kampman. Dealing with knee cartilage problems ever since entering the league, Alualu hasn't played up to his potential yet. However, he has shown flashes of explosiveness and the team is hoping with surgery this offseason, he can continue to make progress.
With only six career sacks, Alualu has a long way to go to live up to what the Jaguars envisioned when they selected him. Though, when looking back, Jacksonville took Alualu over a guy like Jason Pierre-Paul. Yikes.
Grade: C-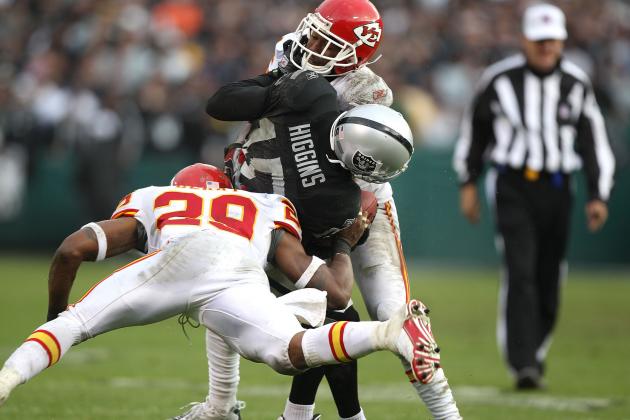 Jed Jacobsohn/Getty Images

The Kansas City Chiefs selected Eric Berry out of Tennessee with the fifth overall pick . Easily one of the top safety prospects of the 2010 draft, the Chiefs decided to add a dynamic playmaker to their secondary. Strong safety wasn't a major need for them, but Berry's talents were too much for Kansas City to ignore.
Berry's rookie season showed promise, in which he recorded 92 tackles, two sacks, nine passes defended, four interceptions, and a forced fumble. He was simply all over the place in Romeo Crennel's aggressive defense, making an impact on the pass and run defense.
Unfortunately for the Chiefs, Berry's second season was cut short due to a torn ACL in week one of the 2011 season. His presence was sorely missed in the secondary, and Kansas City will be anticipating his return.
Overall, the Chiefs made a good decision in choosing a very skilled player who will be vital to their defensive success for years to come.
Grade: A-
Marc Serota/Getty Images

The Miami Dolphins traded down from their initial spot at the 12th pick to the 28th pick and chose Jared Odrick out of California.
After an injury-shortened rookie season in which Odrick only got one start, he had a breakout season in 2011. He was credited for six sacks, while getting a forced fumble and interception as well. Pro Football Focus ranked Odrick as a top 20 3-4 defensive end.
The Fins will be looking to build their defensive line around him, being the key interior defender. Miami decided to trade down, confident that they could still add size and strength to their line, and they were able to do so by picking Jared Odrick.
Grade: B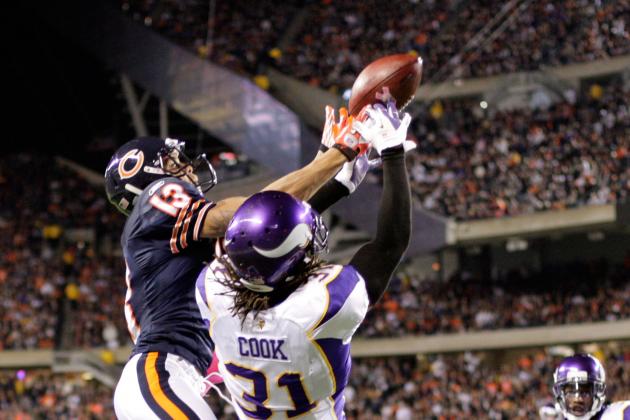 Jamie Squire/Getty Images

The Minnesota Vikings decided to trade down from the first round, sending their 30th pick to Detroit for the 34th and 100th overall picks of the 2010 NFL Draft.
With these additional picks, the Vikings were able to get Chris Cook (CB) from Virginia and Everson Griffin (DE) from USC.
So far, Cook hasn't been able to see the field a whole lot in his career, struggling to stay healthy and play effectively in his rookie season. Then in 2011, Cook was suspended for the final ten games for being accused of a felony. The former Cavalier will get a second chance, but this will most likely be his last with the Vikings.
Griffin has also struggled to find playing time as Minnesota hasn't fully figured out how to implement him into their scheme, mixing it up with playing him at both defensive end spots. He only played 25.3 percent of the team's defensive snaps in 2011, but still managed to record four sacks and 14 quarterback pressures. Griffin's athleticism and solid play in limited action deserves him more snaps, and the Vikes will have high expectations for him in 2012.
Grade: D+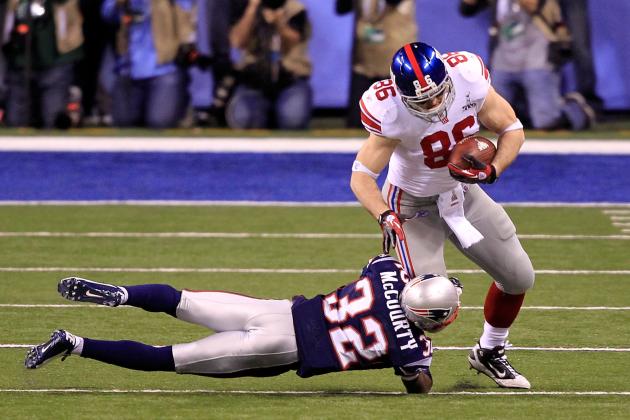 Chris Trotman/Getty Images

Wait, what? The New England Patriots didn't trade out of the first round for future draft picks? Yeah, weird, I know. Though the Pats still traded down a few slots with the Cowboys from the 24th to the 27th pick to select Devin McCourty out of Rutgers.
After a strong rookie season in which McCourty had 17 passes defended and seven picks, he took a step back in 2011. Dealing with shoulder problems,McCourty allowed opposing quarterbacks to have well over a 100 passer rating when throwing the ball his way.
Part of the blame could go to the inept New England defense as a whole, which ranked 31st in the NFL. However, Bill Belichick will be depending on McCourty to make more plays in the secondary for his defense in 2012.
Grade: C+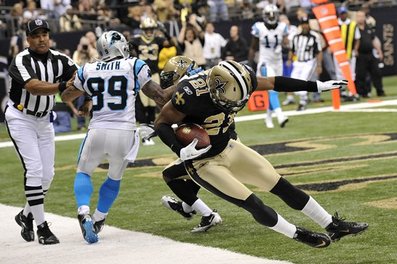 The reigning Super Bowl champions went with Patrick Robinson out of Florida State with the 32nd overall pick. New Orleans decided to add depth to their already abundant group of athletic cornerbacks.
Robinson's rookie season didn't start out so well, being unable to earn the trust of Gregg Williams to get sufficient playing time. He saw only limited action in 2010, starting only four games in an injury-prone season in which he suffered a high ankle sprain. In 2011, however, Robinson was given an increased role as the nickel cornerback. He had outplayed his teammate, Tracy Porter, recording 47 tackles and four interceptions.
With Porter now a free agent, Robinson is expected to become a full-time starter at the cornerback position for the New Orleans Saints.
Grade: B-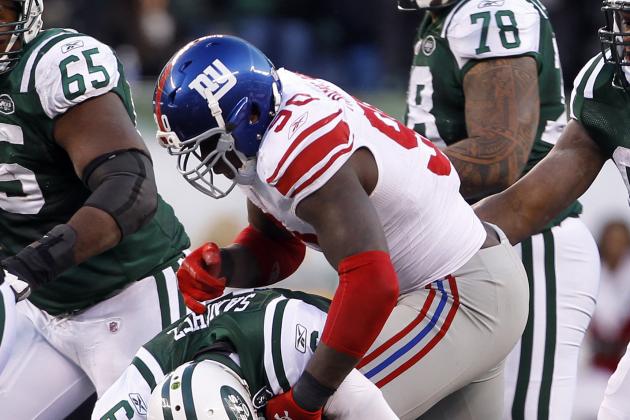 Rich Schultz/Getty Images

The New York Giants added another talented pass-rusher to their deep defensive line rotation by selecting Jason Pierre Paul out of South Florida. He was expected to be a disruptive force for the Giants' defense for years to come.
From what he's shown in his first two seasons, those expectations have been fulfilled thus far. JPP had a solid rookie season getting 6.5 sacks, six passes defensed, and two forced fumbles. Coming into the 2011 season, his teammate, Osi Umenyiora, was holding out, allowing for Pierre-Paul to start at right defensive end. He had an absolute breakout season, posting a ridiculous 16.5 sacks, 86 tackles, seven passes defended, and two forced fumbles. Oh, he also did all of this despite only having a total of 12 career stars. Unbelievable.
The impact the former South Florida standout made for the G-Men was critical to their improbable Super Bowl run. With his athleticism and work ethic, he can continue to grow and get better, which is quite scary.
Grade: A+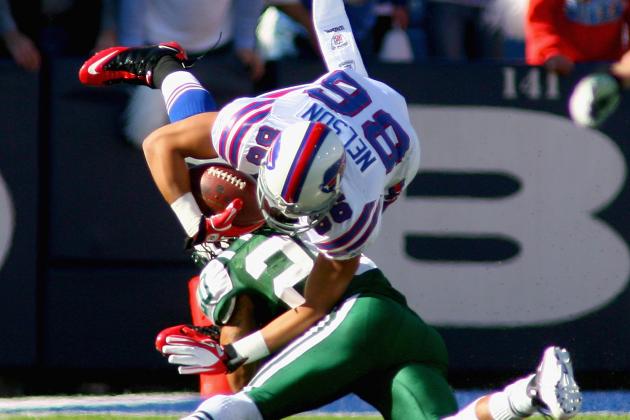 Rick Stewart/Getty Images

Similar to the Saints, the Jets also added more talent to their already solid group of cornerbacks by picking Kyle Wilson out of Boise State. Wilson's skill set and toughness were seen as a perfect fit in Rex Ryan's defense.
His rookie season, like many cornerbacks transitioning to the NFL, did not go so well for him as his playing time decreased throughout the course of the season due to his porous play. In 2011, he rebounded by showing promise of becoming a very good nickel corner in the league, going from being the 54th-best corner in the league to the 49th-best, according to Pro Football Focus (h/t Rotoworld).
The former Boise State standout has earned a lot of confidence from the Jets coaching staff and will look to continue improving in order to form one of the best cornerback trios in the NFL along with Darelle Revis and Antonio Cromartie.
Grade: B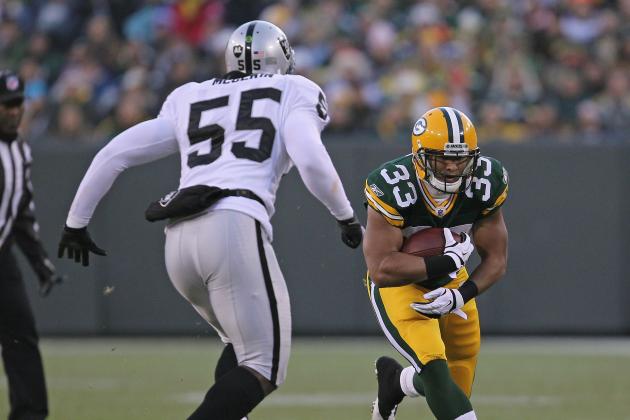 Jonathan Daniel/Getty Images

The Raiders looked to fix their struggles with run defense by adding Rolando McClain out of Alabama. He was expected to make an immediate impact with his instincts and understanding of the game.
McClain had a strong rookie season recording 85 tackles, six pass deflections, and even one interception. His sophomore season was even better as he recorded 99 tackles, five sacks and 14 pass deflections. All of which, were significantly better than the season before.
The only downside for McClain thus far has been his character concerns, as he has had some trouble with the law. But new general manager Reggie McKenzie still has confidence in him.
Grade: A-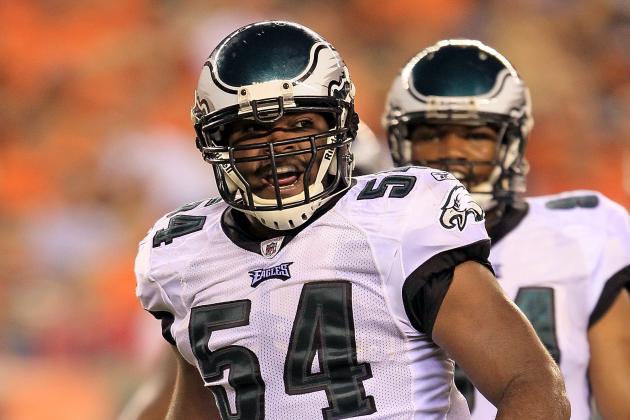 Andy Lyons/Getty Images

The Philadelphia Eagles traded up in the first round of the 2010 draft, moving from the 24th pick to the 13th overall pick, giving away both their third round selections for that year's draft. With this investment, they chose Brandon Graham out of Michigan.
Unfortunately, his first two seasons in the NFL have been very injury-prone, being only active for three games in 2011 after tearing his ACL in his rookie season and needing it surgically repaired. Coming into his third year, he has gotten himself into good physical condition.
Time will tell if he can live up to his potential the Eagles believed he had when they gave up a lot to draft him.
Grade: F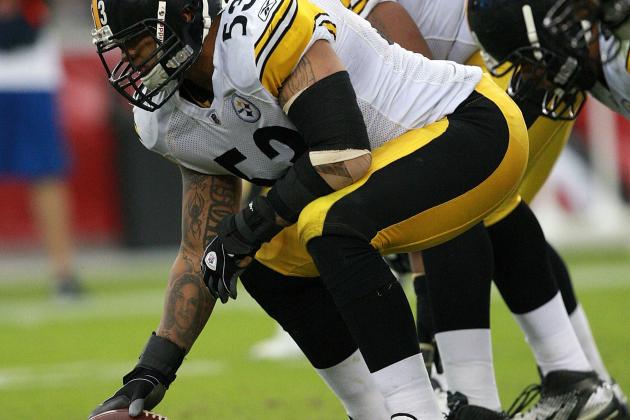 Karl Walter/Getty Images

Pittsburgh desperately needed to address their offensive line after Ben Roethlisberger was under duress during the previous season. They did so by selecting Maurkice Pouncey out of Florida.
Pouncey was expected to immediately contribute as a starter. He definitely exceeded expectations by making the Pro Bowl, and he was actually the best linemen on the team. Unfortunately, he hasn't been healthy when the team really needed him, sitting out in Super Bowl XLV and last year's wildcard game against the Broncos due to ankle injuries.
With offseason surgery, the team is counting on him to stay healthy because he is vital to the Pittsburgh's running game as well as allowing "Big Ben" to stay comfortable in the pocket. With that said, the Steelers did find themselves their center for years to come.
Grade: A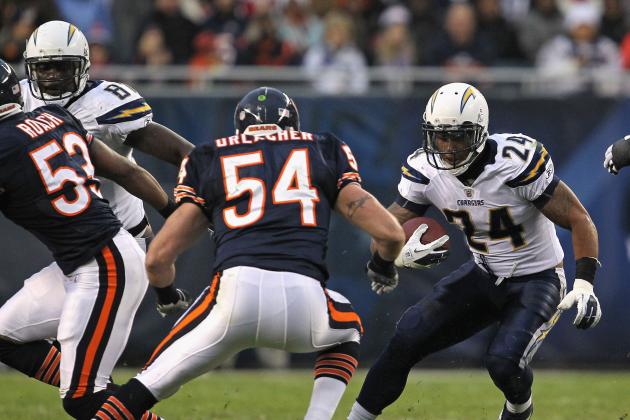 Jonathan Daniel/Getty Images

The San Diego Chargers traded up in the 2010 draft from the 28th pick to the 12th overall pick. Giving up an additional second and fourth round picks while receiving a fourth and sixth round pick as well, they chose Ryan Matthews out of Fresno State.
This wasn't a bad deal for the Chargers since they needed a new franchise running back after parting ways with longtime great LaDainian Tomlinson. Unable to stay healthy for a full season thus far, Matthews still has been making progress. He only started nine games in his rookie season, racking up 678 yards and seven touchdowns. In 2011, he was able to cross the 1,000-yard mark while also improving his YPC from 4.3 to 4.9. He has also gotten better at pass protection.
The number of touches he gets continues to increase as he is projected to receive 20-30 carries per game in 2012. Expect Norv Turner to make him a focal part of the offense.
Grade: B+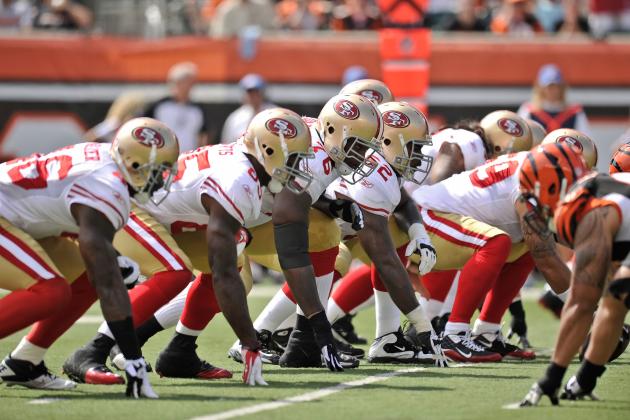 Jamie Sabau/Getty Images

The San Francisco 49ers traded up multiple times in the 2010 NFL draft in order to get both the 11th and 17th overall picks. Originally having the 13th pick, they traded up with the Broncos two slots, sending away their fourth round pick. In doing so, they selected Anthony Davis from Rutgers. They also traded their second and fourth round picks for he 17th pick in order to get Mike Iupati from Idaho.
Anthony Davis struggled mightily in his rookie season as he was the only tackle in the league to have given up double-digit sacks and quarterback hits, as well as penalties. He hasn't lived up to his potential thus far, but the Niners still have faith that he can become a top right tackle.
Mike Iupati performed better than his fellow rookie teammate, being a key contributor to the 49ers' ground and pound running game. He has easily been the team's best offensive linemen.
San Francisco needed to shore up their offensive line following the 2009 season, and they addressed that by choosing two offensive linemen in the first round. Nonetheless, whether Davis can become the tackle the Niners envisioned him as is still uncertain.
Grade: C+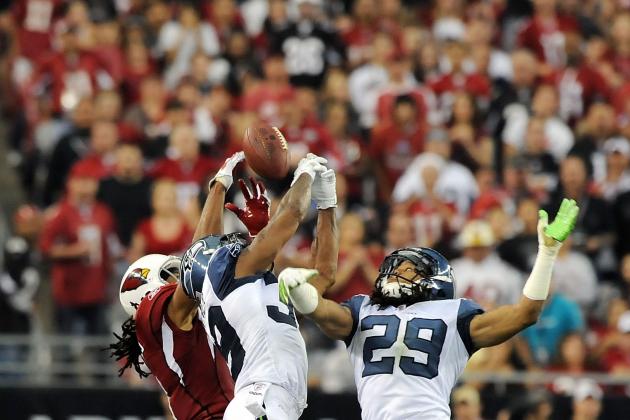 Norm Hall/Getty Images

The Seattle Seahawks also owned two first round draft choices, with one being their original sixth overall pick. The other being the 14th overall pick which they acquired from Denver in 2009 by sending a second round pick. With these two picks, they chose Russell Okung from Oklahoma State and Eric Berry from Texas.
Russell Okung has been very injury-prone so far in his NFL career after never suffering an injury in college. This has kept him from making the Hawks O-line a formidable unit like the team was expecting him to do. After pectoral surgery this offseason, it is to be determined in his third season whether he can become the left tackle for the future.
As for Earl Thomas, Seattle was able to add a very talented playmaker who could help eliminate the big plays that plagued the defense the season prior. After a rookie season with its ups and downs, the former Longhorn had a strong season in 2011, earning a trip to the Pro Bowl. He was ranked as the eighth-best safety according to Pro Football Focus (h/t Rotoworld).
Grade: B-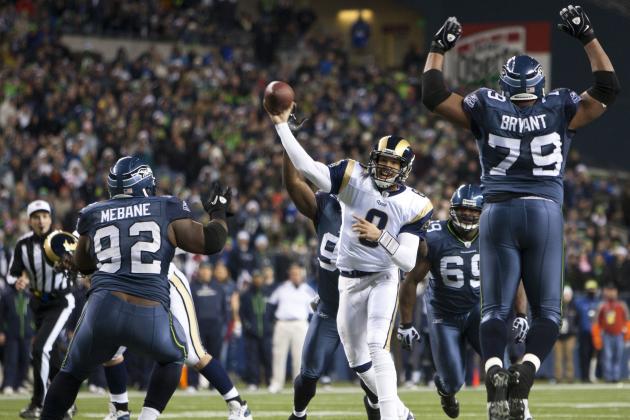 Jay Drowns/Getty Images

The St. Louis Rams selected their franchise quarterback from Oklahoma in Sam Bradford with the No. 1 overall pick of the 2010 draft.
With the Rams having finished with the worst record in the NFL in 2009, Bradford was entering a rebuilding situation. Nevertheless, Bradford's rookie season was a pleasant surprise, throwing for 3,512 yards, 18 touchdowns to 15 interceptions, nearly leading his team to the playoffs. But in 2011, Bradford had a sophomore slump, only playing 10 games and throwing for a dismal six touchdowns to six interceptions.
He simply wasn't the same confident quarterback in the pocket that he was in his rookie season. With an erratic offensive line and below average wide receivers, Bradford grew very tentative when anticipating the pass rush.
St. Louis still has many areas of weakness they need to address on both sides of the ball. Bradford clearly needs help as he can't be counted on to carry the team by himself. With that said, he'll have to continue developing and making strides as a young NFL quarterback. Still, he was the best option for the Rams in finding a quarterback for the future.
Grade: A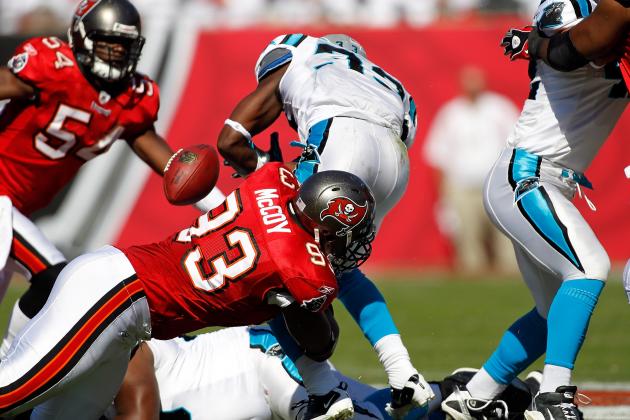 J. Meric/Getty Images

The Tampa Bay Buccaneers selected Gerald McCoy out of Oklahoma with the third overall pick. He was looked at as another Warren Sapp-type player due to his quickness and explosiveness.
McCoy seemed like a perfect fit for the Tampa-2 scheme. In his first two NFL seasons, health has been a major issue, dealing with torn biceps injuries. The Bucs clearly struggled without him in the lineup, going 3-10 as opposed to the 11-8 record they had when he did play. Regardless, McCoy has only recorded four sacks total in his career.
From what he's shown in his 19 NFL games, he's a much better run defender than pass-rusher. Tampa Bay will be counting on him to stay healthy in order to improve from being the worst run defense in the league last season, giving up 156.1 YPG. Bucs fans will have to hope he becomes the dominant force new head coach Greg Schiano believes he will be.
Grade: C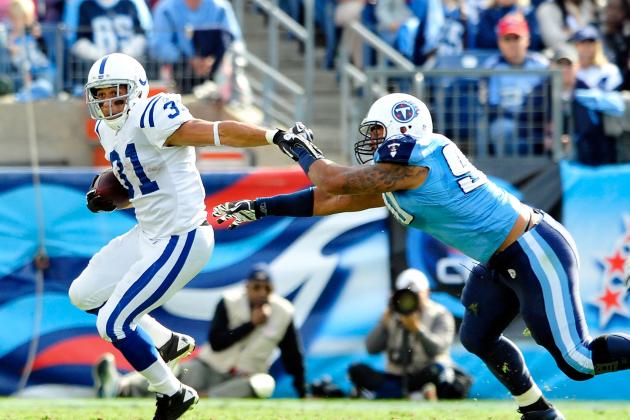 Grant Halverson/Getty Images

The Tennessee Titans fulfilled their biggest need coming into the 2010 draft by choosing Derrick Morgan out of Georgia Tech. They needed a pass-rushing threat off the edge, and Morgan had the potential to be an every-down defensive end.
Morgan suffered an unfortunate torn ACL only a few weeks into his rookie season just as he was getting into his rhythm, registering 1.5 sacks. This forced him to spend most of the 2011 offseason rehabbing. Unable to return to 100 percent, Morgan managed just 30 tackles and 2.5 sacks last season. Now that he is finally 100 percent, the Titans have confidence he can bolster their front seven.
Just like every other injury-prone player from this draft, Morgan will have have to prove himself in 2012 now that he is fully healthy.
Grade: C-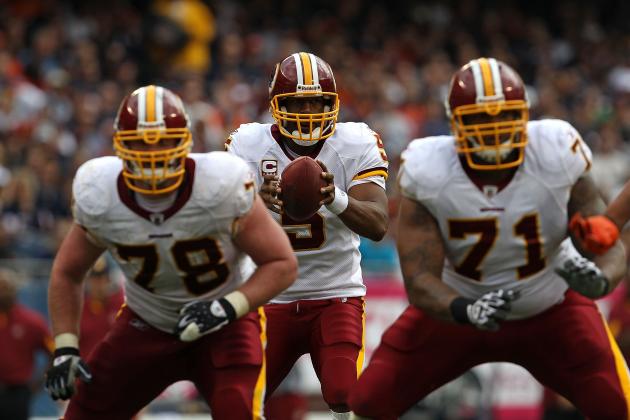 Jonathan Daniel/Getty Images

Coming off the 2009 season, the Washington Redskins' offensive line was atrocious. They were in desperate need of a left tackle since they had to move on from Pro Bowl tackle Chris Samuels. With the number four overall pick, they chose Trent Williams from Oklahoma, who seemed like the best fit for Washington due to his athleticism and blocking skills.
Williams has been a solid, steady tackle for the Skins so far in his career. Not too spectacular, but a good asset for Mike Shanahan's zone-blocking scheme. He has dealt with many nagging injuries, but staying on the field has not really been an issue for him.
However, Williams did violate the NFL's substance abuse policy with the use of marijuana which led to his suspension for the last four games of last season. Aside from the character concerns, the Redskins have found themselves their tackle for the future, assuming that he stays out of trouble.
Grade: B+