Fantasy Baseball 2012 Starting Pitcher Weekly: Week 2 Injuries and Matchups
April 9, 2012

Daniel Shirey/Getty Images
Welcome to the Week 2 edition of starting pitcher weekly!
Prior to each week, it is important to know a few key items about starting pitchers for the upcoming week including injuries, two-start hurlers, matchups we want to capitalize on and matchups that are best avoided. 
In the matchups sections, we will focus on under-the-radar pitching assignments.  Obviously, everyone knows that they should start Roy Halladay against the Pirates.  The focus here will be identifying potential unseen opportunity.
Injuries
Tim Hudson
Hudson made his first rehab start for Low A Rome and threw three pain-free innings.  Hudson appears to be on track for an early May return.
David Huff
Huff is back throwing but is headed to AAA once he is rehabilitated.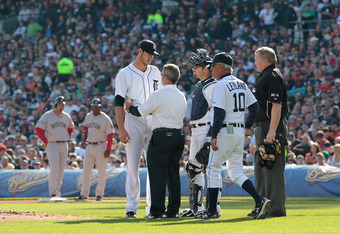 Leon Halip/Getty Images
Doug Fister
Fister is headed for the DL after leaving his first start of the season in the fourth inning with a costochondral (side) strain.
Felipe Paulino
Paulino threw a bullpen Wednesday in working his way back from elbow soreness.
Ted Lilly
Lilly went six innings in a rehab start for Rancho Cucamonga, giving up seven runs.
Kershaw had to leave his first start early with flu symptoms, but should be OK moving forward.
Scott Baker
Baker had to be pulled from his first rehab start after 11 pitches and is scheduled for an MRI.
Michael Pineda
The Yankees have said that Pineda is unlikely to see action in the month of April as he battles shoulder soreness.
A.J. Burnett
Things are looking more positive for Burnett as the team is hoping for a return from his eye injury sometime in April.
Tim Stauffer
Stauffer is headed to the DL with a triceps problem.
Dustin Moseley
Moseley will go to the DL with a strained right shoulder.
Good Matchups
April 9: Ivan Nova vs. the Orioles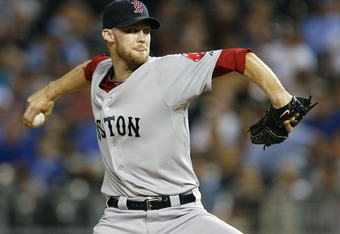 Ed Zurga/Getty Images
Nova looks to halt the Yankees' three-game slide to start the season again an underwhelming Orioles offense.  He's been effective against the O's in the past, going 2-0 with a 3.55 ERA.
April 9: Brandon Beachy vs. the Astros
Beachy has been dominating at times in his young career, and an early-season matchup against Houston should set up nicely for him.  Look for strikeouts approaching double-digits in this one.
April 10: Daniel Bard vs. the Blue Jays
Bard will make his season debut against the Blue Jays Tuesday night in Toronto.  He has a favorable pitching matchup against Kyle Drabek, who has been shaky early in his career.  Expect six strong innings and a win for Bard.
April 10: Trevor Cahill vs. the Padres
Cahill will get the start in San Diego and goes up against Edison Volquez, who faced control problems in his Opening Day start.  Cahill should come out on top with a low-WHIP type game.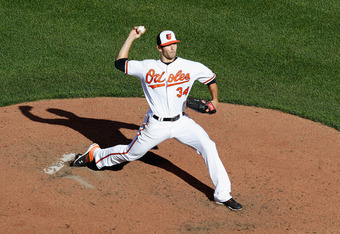 Rob Carr/Getty Images
Bad Matchups
April 11: James Shields vs. the Tigers
Shields was rocky in his first start of the season and has the misfortune of facing Justin Verlander and the Tigers in start No. 2.  In leagues with an innings cap, this may be a good time to leave the Rays righty on the pine.
April 11: Jake Arrieta vs. the Yankees
Arrieta opened the season with a strong showing against the Twins.  However, in his second start, he faces the much stronger Yankees lineup and their ace CC Sabathia.  The outlook isn't good on this one.
April 13: R.A. Dickey vs. the Phillies
Dickey makes his second start of the season against the Phillies and Cliff Lee.  Dickey has never won in Citizens Bank Park and historically he has been far less effective in the cold air of the early season.
Two-Start Pitchers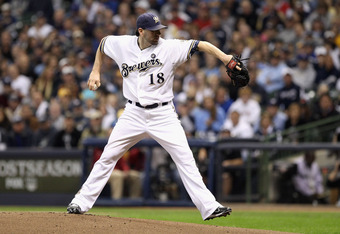 Christian Petersen/Getty Images
In weekly lineup formats, the following two-start pitchers project to be productive in both starts and give you an opportunity to maximize you innings effectively.  They should be started in most formats.
Cole Hamels
Anibal Sanchez
C.J. Wilson
Jhoulys Chacin
Chris Sale
Shaun Marcum
Ivan Nova
Brandon Beachy
Yu Darvish
Matt Moore
Clayton Kershaw
Tommy Hanson
Neftali Feliz
Until next week!