MLB 2012: 5 Starting Pitchers Who the Detroit Tigers Could Acquire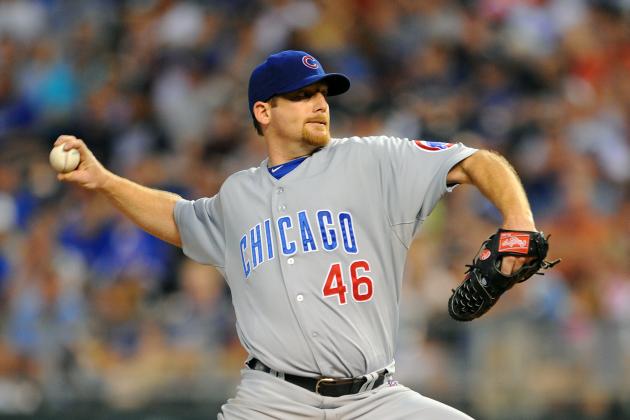 G. Newman Lowrance/Getty Images

With Austin Jackson setting the table efficiently so far in the 2012 season, the most glaring weakness for the formidable Detroit Tigers after Opening Weekend is a lack of starting pitching depth.
Aside from their MVP, Justin Verlander, the Tigers' starting pitching has been lackluster to start the year despite a clean sweep of the Boston Red Sox. It is early, but if Doug Fister's side injury continues to linger and Max Scherzer is continually hit around, the Tigers may need to make a move to bolster their rotation.
Furthermore, the Tigers are placing a lot of faith in rookie left-hander Drew Smyly. While Smyly is valuable because he is a southpaw in a rotation dominated by right-handed pitchers, he is only a second year pro and was roughed up in his Triple-A tuneup start. Also, Jacob Turner, a young star that many Tigers fans want in the majors, suffered from "dead arm" earlier this year. He may not be a reliable option just yet for Detroit.
Detroit's offense will keep them in any game, but if they want to advance past the Texas team that beat them in the ALCS last year, they will need a rotation behind Verlander that can compete with the deep Texas five.
If pitching problems continue, Detroit could make a move to improve the rotation. Here are five possibilities.
Begin Slideshow

»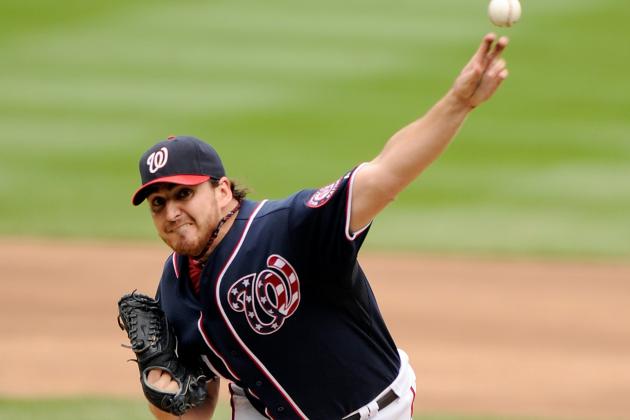 Greg Fiume/Getty Images

Tigers fans may be hesitant to declare Lannan the difference between another playoff exit and a World Series title, but they were just as hesitant when general manager Dave Dombrowski made the move for Doug Fister in 2011.
With a powerful offense and the spacious Comerica Park outfield behind him, Fister went from a solid fourth or fifth starter to the second option in the Tigers' rotation behind Verlander.
Looking at the numbers between the two very similar pitchers, a move to Detroit could have a similar effect for the Nationals' lefty.
When Fister joined Detroit he was 3-12 with a 3.33 ERA—he ended the year 11-13 with a 2.83 ERA. Lannan was 10-13 in Washington last year with an ERA of 3.70 which was a career high in wins and a career low in ERA.
Lannan, who has been on Washington's trading block, could be a low-risk, high-reward acquisition for the Tigers.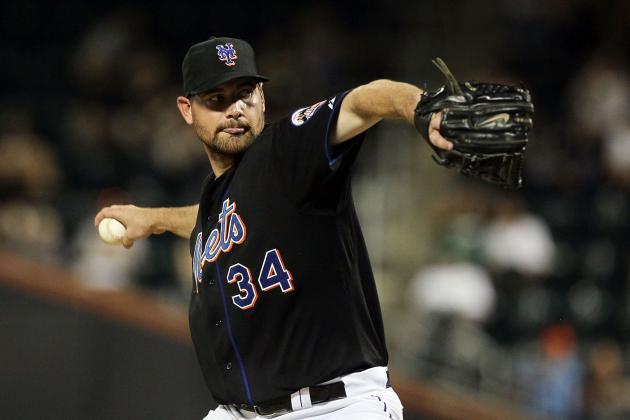 Jim McIsaac/Getty Images

Pelfrey would be a much bigger risk for the Tigers, but if he could return to form he could boost the rotation in a big way.
Battling with control on a mediocre team in 2011, Pelfrey had his worst full year as a pro in 2011. However, in 2010, he had his best full year in the major leagues. At 15-9 with an ERA of 3.66 and 113 strikeouts, Pelfrey was considered a legitimate second option behind the Mets' ace Johan Santana.
The Tigers would be taking a pricey risk with Pelfrey, but if they could get the 2010 version of the 28-year-old righty, he would provide a big boost for Detroit's staff.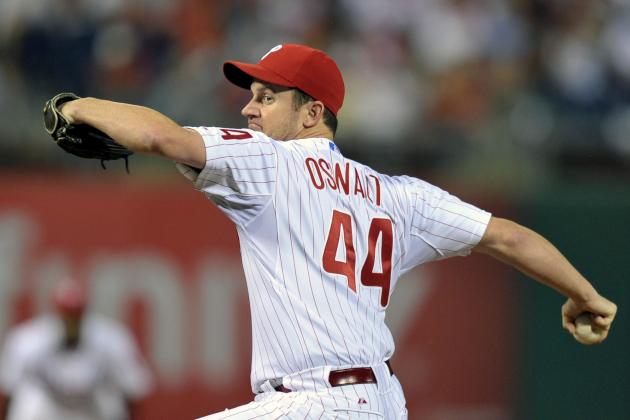 Drew Hallowell/Getty Images

When Roy Oswalt did not become a Detroit Tiger in the offseason it was not due to a lack of effort from the AL Central champions. The Detroit GM offered Oswalt a one-year, $10 million contract before the Tigers made their big splash and brought in Prince Fielder.
Since then Dombrowski has said that due to the Fielder singing that offer is no longer around for Oswalt to take. However, Oswalt could take a pay-cut to play in Detroit. Again, the Comerica factor benefits any pitcher, and Oswalt could join a team that has a solid chance at winning a title, something he does not have.
Oswalt could look at a team with a potent offense and legitimate World Series hopes as a landing spot that helps him boost his appeal for a bigger contract. For half a season Oswalt would have a hard time finding a better team to land with.
There a lot of question marks when it comes to signing Oswalt, but the Tigers are a team that can afford to make a mistake if there is a chance that a risk will pay off.
At 9-10 with a 3.69 last year, Oswalt is far from his former self but would still be a solid addition to the Detroit rotation.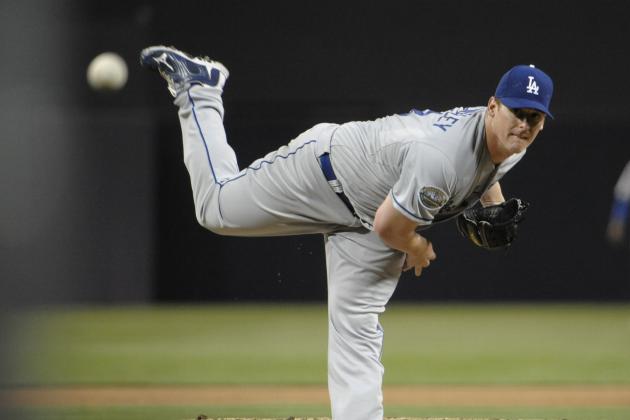 Denis Poroy/Getty Images

Before the emergence of Clayton Kershaw it was Billingsley who was slated as the ace-in-waiting for the Los Angeles Dodgers. In 2008, Billingsley went 16-10 with a 3.14 ERA and was expected to anchor the Los Angeles staff for years to come.
However, since then, Billingsley has plateaued and the Dodgers have gotten significantly worse. For a team that may have to choose between Billingsley and Kershaw, it won't be Kershaw who is the odd man out.
Billingsley would certainly be the most expensive pitcher of these five in terms of the return that the Tigers would have to give up. A deal would almost certainly have to involve Rick Porcello or another established major leaguer.
But, Billingsley would be a huge upgrade for the Tigers' rotation. Not to mention that Billingsley could be on a return to an elite level. In his first start of 2012, the 27-year-old right-hander went eight innings while striking out 11 and allowing no runs.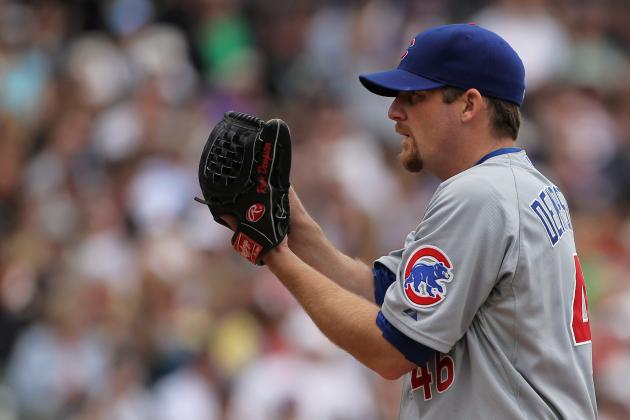 Doug Pensinger/Getty Images

Dempster has been up and down over the course of the last four years. He has been as good as 17-6 and as bad as 10-14. However, his numbers have worsened as the Cubs have gone from World Series contender to bottom dweller.
On a team like Detroit, Dempster and Verlander could provide a very good one-two punch and make the entire rotation deeper. Rick Porcello would be one of the best number five starters in all of Major League Baseball.
Dempster is less of a long-term solution than any of the other pitchers mentioned here, especially Billingsley, but right now on a short-term basis, Dempster would be the best option for Detroit.
The 34 year-old right-hander gives Detroit a legitimate number two behind Verlander as well as a wealth of knowledge and playoff experience. Although the Tigers went to the ALCS last year and have signed Octavio Dotel, a team can never have too much experience.
Dempster is off to a good start in 2012, allowing just one run and striking out 10 in a no decision against the Washington Nationals.