NBA Draft 2012: 5 Players Who Can Fix the Sixers' Scoring Woes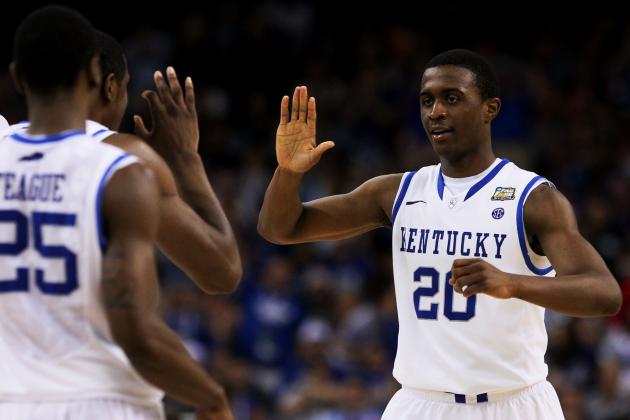 Jeff Gross/Getty Images

As the Sixers begin to fall further into basketball purgatory, things are beginning to look bleak for a team that once showed promise.
Early on in the lockout shortened season it felt like the Sixers were one of the league's few balanced teams who actually shared the ball on offense, not relying on a single big name scoring threat to carry the load each and every night.
Unfortunately, Doug Collins' young bunch has struggled since the All-Star break to find any consistent scoring, whether it be from their bench or from their wildly inconsistent starting lineup.
While the Sixers rank first in the NBA in points allowed at 88.5, they rank 25th in the league in points scored per game, averaging just 92.9 per contest.
In the Sixers' last five losses they have scored more than 80 points a mere two times, and a starting lineup that boasted a once-hot Evan Turner has now gone extremely cold.
The Sixers have lost four in a row and six of their last eight, and it's due mostly to an inept offense that settles for jump shots instead of penetrating the lane and drawing fouls.
Although the Sixers boast five players who average double figures in scoring, only Lou Williams is capable of averaging 15 points per night. In a league that's driven by star power the Sixers lack the offensive components to keep up with the likes of the Knicks, Celtics, Bulls and Heat, especially in close games.
So, as the Sixers continue their slide down the Eastern Conference standings, it's clear that this team will need an offensive overhaul in the offseason. While no stars seem destined to land in the City of Brotherly Love through free agency, there's always the possibility that the Sixers find their next great scorer through the draft.
Here are five players who could solve the Sixers' scoring woes in 2012-2013.
Begin Slideshow

»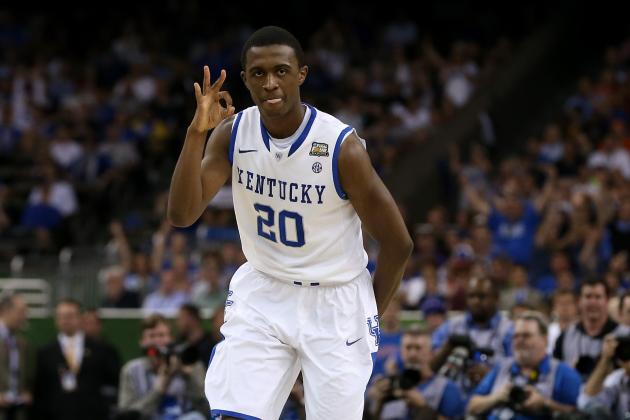 Jeff Gross/Getty Images

Everyone knows about Kentucky's one-two punch of Anthony Davis and Michael Kidd-Gilchrist, but Doron Lamb should not be forgotten.
An offensive stabilizer for the Wildcats during their championship run, Lamb averaged nearly 14 points per game in his sophomore season, shooting 48 percent from the field.
Lamb was also an assassin from beyond the arc, connecting on 46.6 percent of his three-point field-goal attempts.
Another thing the Sixers lack is aggression, and Lamb showed throughout the NCAA Tournament that he's capable of getting to the rim. Lamb connected on 82 percent of his free throws this season, an area in which the Sixers desperately need to improve.
Lamb is also very capable of creating his own shot off of the dribble, something a select few Sixers are able to do on a consistent basis.
Lamb currently projects as a mid first-round selection.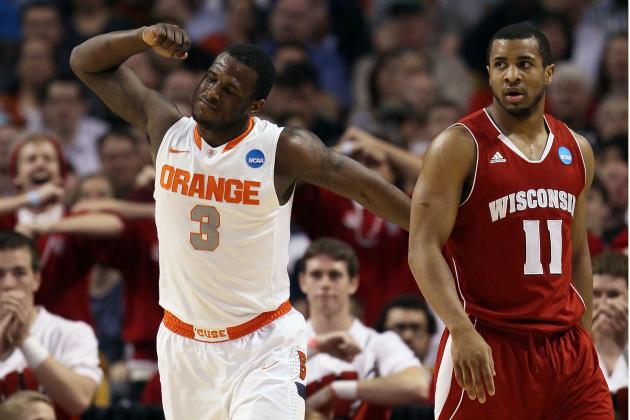 Elsa/Getty Images

A Philadelphia native, Waiters would be a nice fit at shooting guard for the Sixers.
While Waiters isn't the prototypical shooting guard, he's quite capable of creating his own shot off the dribble. Waiters doesn't possess an elite touch from the outside, but he makes up for his intermediate range with aggression around the basket.
Waiters is capable of scoring at will, evident through his performances against Kansas State and Wisconsin in the NCAA Tournament, and he's also a willing passer.
While he may not be as polished as a guy like Doron Lamb, Waiters has the potential to be a nice complement on a team in desperate need of scoring.
Waiters currently projects as a mid-late first-round selection.
Christian Petersen/Getty Images

While it's easy to say that the Sixers don't need another 6'7'' small forward, hear me out.
A rarity in today's basketball landscape, Green played all four years at Michigan State under Tom Izzo, and he's a polished player who will enter the NBA with a high basketball IQ.
Green may not be a 20 point per night scorer in the NBA, but he's certainly an able body who could provide some size in the post and get the Sixers some easy points, something they have lacked the ability to do all season long.
Green averaged 16 points and 10 rebounds in his senior season with the Spartans, and was a finalist for the Naismith Player of the Year Award.
The addition of Green would most likely signal the end of the Evan Turner experiment, something fans wouldn't be too unhappy about.
Currently, Green projects as a late first or an early second-round draft choice.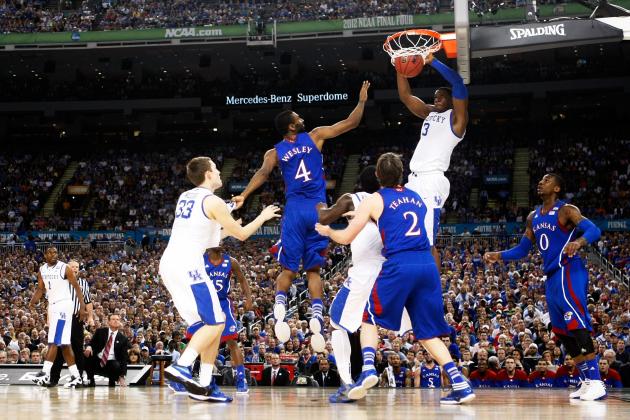 Jeff Gross/Getty Images

Terrence Jones may not be an elite jump shooter, but he possesses all of the attributes to be a successful NBA player for a long time.
Jones averaged 12 points and seven rebounds per game in his sophomore season with the Kentucky Wildcats, shooting a total of 50 percent from the field.
Jones may not be a flashy scorer, but he's extremely capable of getting to the basket, and when he's given space, he can knock down shots in the 18-20 foot range.
What Jones would provide the Sixers with is a slasher, a player who can penetrate defenses with reckless abandon. Jones is a prototypical Philadelphia basketball player. He's tough, he's not afraid to do the dirty work under the hoop, and he will give absolutely everything he's got on every possession.
Jones currently projects as a mid first-round selection.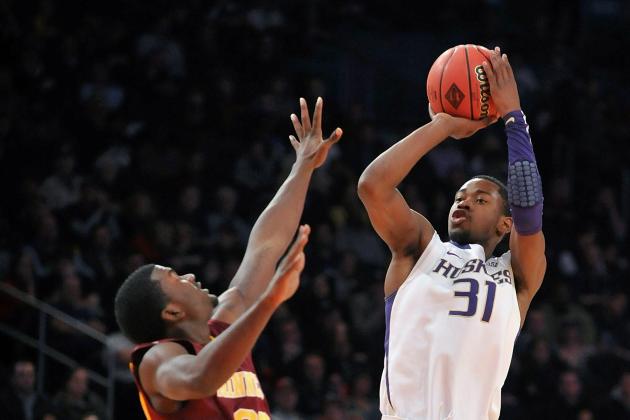 Jason Szenes/Getty Images

While Ross didn't receive much national attention at Washington, he's one of the draft's premier scorers. Ross possesses a smooth jump shot, evident through his 46 percent shooting from the field, and he has an athletic body.
Ross may seem like he's cut from the Andre Iguodala mold, but he's a much more capable shooter than Iguodala was coming out of Arizona. Ross shot 37 percent from beyond in his sophomore season, and he's not afraid to pull the trigger.
Although a trigger-happy shooting guard doesn't sound ideal for many teams, the Sixers have appeared frightened by the prospect of shooting early in the shot clock this season, and Ross would solve some of their offensive deficiencies right away.
Ross currently projects as a mid-late first-round selection.