Tiger Woods: Is He Running out of Time?
April 9, 2012

Streeter Lecka/Getty Images
Tiger Woods officially finished five-over par and tied for 40th on Sunday in the 2012 Masters. 
In reality, he was finished on Friday afternoon when he drop kicked his club, posted a three-over-par 75 and fell eight shots behind second-round leaders 52-year-old Fred Couples and Jason Dufner.
Woods is stuck on 14 majors and has not won a major title in four years. His last major win was the 2008 U.S. Open at Torrey Pines in that thrilling Monday playoff on a wounded knee with Rocco Mediate.
Tiger seemed to be making progress over the past six months. He had a strong showing in Australia at the end of 2011 and won his own elite field Chevron World Championship in December. 
Woods fired a final-round 62 in the Honda Classic to finish runner up to Rory McIlroy.  He even looked a little like the old Tiger when won his first regular PGA Tour event in over three years at the Arnold Palmer Invitational just two weeks ago.
It seemed the stars were aligning for Tiger and he would return to his former greatness.
Well, it appears that Tiger is not quite ready to resume his attack on Jack Nicklaus' career record of 18 major championships.
Tiger is 36 years old.  He has 10 good years of golf left, maybe. Very few major titles are won by players over 45 years old. 10 years equates to 40 major tournaments.
Tiger just lost another major title opportunity,  one down and 39 to go.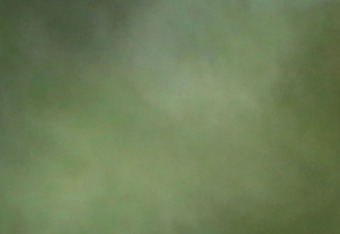 Andrew Redington/Getty Images
Woods has had several surgeries on his legs and most recently was bothered by an Achilles issue.
Will his legs hold up to allow him to compete for 10 more years?
Tiger has become a golf swing technician. Swing coach Sean Foley has made very technical swing changes.
Is Tiger trying to become too technical and scientific in his golf swing?
At some point a golfer has to put swing thoughts aside and focus on the shot at hand. Swing thoughts, as well as the frustration of losing four years of majors are affecting Tiger's thought process and his ability to focus.
His frustration was on full display after a poorly struck shot at hole No. 16 during Friday's second round.
Tiger realizes the clock is ticking. 
There are a dwindling number of opportunities left. Time is growing short for Woods' assault on Nicklaus.
Tiger normally can finish top five in the Masters on one leg or with his eyes closed.  That's not the case right now.
Will he get to 19 major championships?
No one knows, but it may be time for a reassessment of his current status and what comes next.  
Woods is probably too far into the Sean Foley experiment to back out now. Plus, that would admit failure. Tiger is committed to make this work.
Woods performance at Bay Hill proves that this swing can work. The problems may be more mental as trust is a huge issue for a golfer. 
The question becomes, does he completely trust the swing under pressure? The only way to create trust is success and wins.
Those take time. 
Time is what Tiger does not have.