Real Madrid: The 20 Sexiest Female Fans Linked with Los Blancos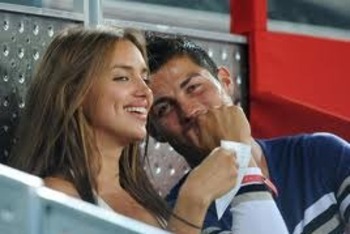 Photo/bleacherreport.com
Barcelona may be ranked as the world's best soccer club but when it comes to the sexiest female fans and ex-girlfriends, the Catalans rivals Real Madrid are the cream of the proverbial crop.

I'm not quite sure what's in the water over there in Spain, but the women who are, or have been associated with current Los Blancos players are certainly a sight for sore eyes and well worth a Top 20 list here on Bleacher Report.

And no players on the club have dated a prettier cast of beauties than Sergio Ramos—a player who has been linked romantically to several of the foxes on my following list—Cristiano Ronaldo and Iker Casillas.

So let's get right to it. Here are the 20 hottest women I have found associated with my No. 2 ranked soccer team in Europe, La Liga's Real Madrid, and for the time being, the second-best club on the planet.
20. Penelope Cruz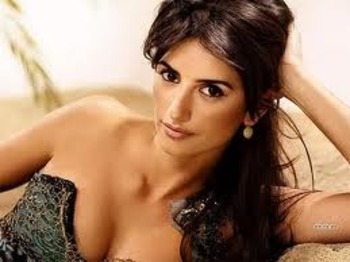 Photo/sodahead.com
A longtime fan of Los Blancos, Penelope Cruz was actually born in Madrid and the Spanish actress has starred in such famous movies as Pirates of the Caribbean: On Stranger Tides, Vicky Cristina Barcelona and Blow.

The 37-year-old Cruz was the first Spanish actress to ever receive a star on the Hollywood Walk of Fame.
19. Amaia Salmanca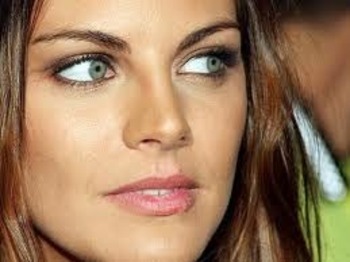 Photo/tambute.blogspot.com
The first woman on the ranking associated with Ramos, Spanish model and actress Amaia Salamanca dated the Los Merengues defender back in 2009-2010.

The 26-year-old Spaniard is now filming ¡Atraco! and has 12 movies to her credit according to IMDb.
18. Caroline Celico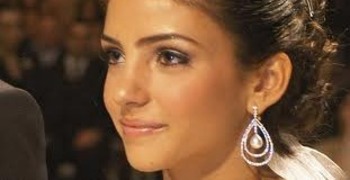 Photo/skysports.com
Brazilian beauty Caroline Celico is the childhood sweetheart and now wife of Real Madrid midfielder Kaká, a fellow Brazilian.

The two have two children—Luca and Isabella—and Kaká is proving that some soccer players can stay with the same girl forever if they really want to.

And whether or not you think that kind of loyalty is an admirable quality in a man is entirely up to you...
17. Shakira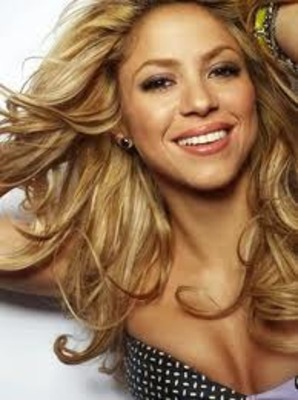 Photo/zimbio.com
The 35-year-old Colombian songstress and two-time Grammy winner brings some controversy to the list as the renowned Real Madrid fan is actually dating Barcelona defender Gerard Piqué.

So deep is the apparent rift, the club (Real Madrid) has reportedly banned any songs of the eight-time Latin Grammy and 12-time Billboard Latin Music Awards winner at its Santiago Bernabeu stadium.

Piqué and Shakira met in the spring of 2010 and the Catalan was featured in her music video Waka Waka (This Time for Africa), celebrating South Africa's hosting of the FIFA World Cup in 2010
16. Soledad Fandiño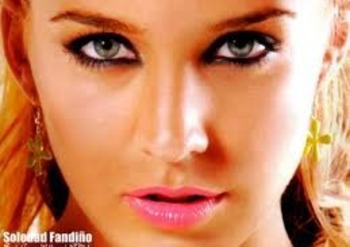 Photo/masculino.es
The girlfriend of Los Blancos forward Gonzalo Higuain, Soledad Fandiño is a 30-year-old actress and model from Argentina who is best known for her roles in the television series No hay 2 sin 3 and Son de Fierro and is also known as Fandiño Solitude.
15. Ariadne Artiles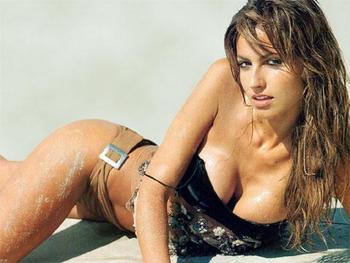 Photo/walesonline.co.uk
The former girlfriend of Real Madrid goalkeeper extraordinaire Iker Casillas in 2009, 30-year-old Ariadne Artiles was born in Gran Canaria, Spain and was once married to superbike rider Fonsi Nieto.

Artiles, a Spanish model, has appeared on the cover of over 20 magazines to date and if she's No. 15 on this list, you know it's going to get real hot, real soon in this spot.


14. Eva Maria Gonzalez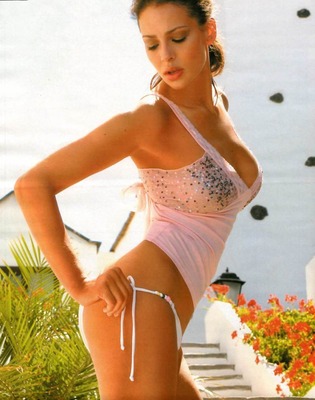 Photo/zimbio.com
Another ex-girlfriend of Casillas, Eva Maria Gonzalez had an on-again-off-again relationship with the Real Madrid netminder and is now a model and one of the hosts of the Spanish reality television show Dímelo al oído.

Another native Spaniard, the 31-year-old Gonzalez represented the country in the 2003 Miss Universe pageant.
13. Nereida Gallardo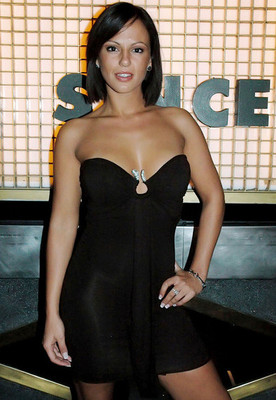 Photo/
12. Merche Romero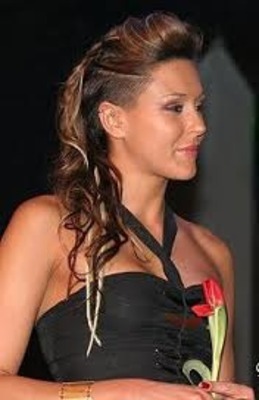 Photo/en.wikipedia.org
Another Ronaldo ex-girlfriend while playing in the English Premier League for Manchester United, 35-year-old Merche Romero was born in Andorra and is of both Spanish and Portuguese descent.

Although many photos linked Merche and Ronaldo, the Real Madrid striker refused to speak of his girlfriend to the press, but never actually denied their relationship.

The two split in 2006.
11. Letizia Filippi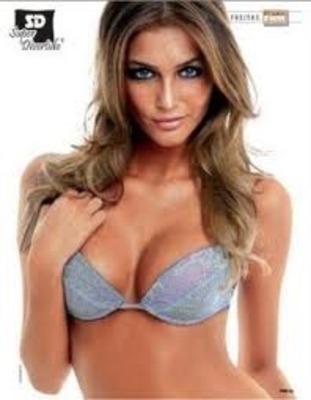 Yet another CR7 ex, Letizia Filippi lives in Rome, Italy and finished third in the 1994 Miss Italia pageant.

The two eventually parted ways when Filippi, a model in Italy, reportedly became tired of Ronaldo's womanizing.
10. Elsa Pataky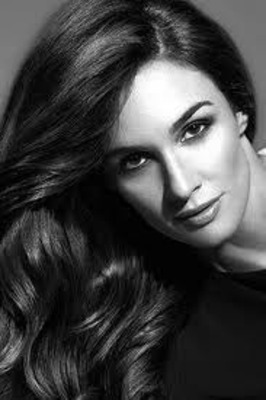 Photo/blumueando.blogspot.com
Always a huge Real Madrid supporter, 35-year-old Spanish actress Elsa Pataky has been vocal in her support of Los Merengues, publicly predicting good things for manager Jose Mourinho heading into this 2011-12 season.

Pataky is now married to actor Chris Hemsworth.
9. Nani Gaitán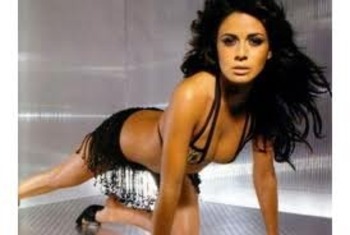 Another former girlfriend of Ramos, 36-year-old Nani Gaitán is a model, actress and television presenter in her native Spain.
8. Bipasha Basu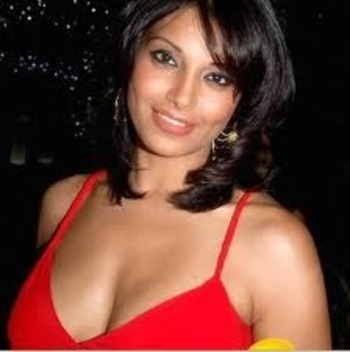 Photo/forever.blogspot.com
As if there weren't enough former girlfriends of Ronaldo dominating this list, 33-year-old Bollywood actress and former model, Bipasha Basu dated Ronaldo after starring in the film New Seven World Wonders and is one big reason this list will soon surely have a little bit of drool on it...
7. Aida Yespica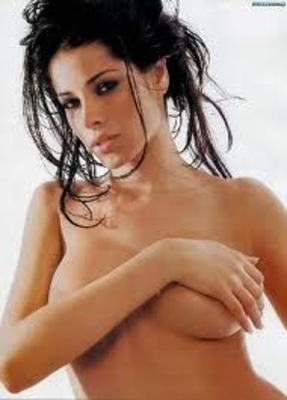 Photo/socqer.com
Aida Yespica was a finalist in the 2002 Miss Venezuela pageant and is the current girlfriend of Real Madrid midfielder Mesut Ozil.

Before Ozil, Yespica dated English pop star Craig Davis and has also been linked to former AS Roma soccer player Matteo Ferrari, who is now playing for the first-year franchise Montreal Impact in Major League Soccer.
6. Lara Álvarez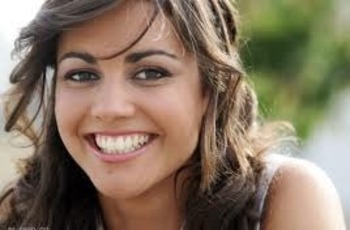 Photo/mirayonpina.blogspot.com
The current girlfriend of Ramos, 25-year-old Lara Álvarez is a respected journalist in her native Spain and possesses the wholesome, girl next-door good looks guys absolutely love.
5. Gemma Atkinson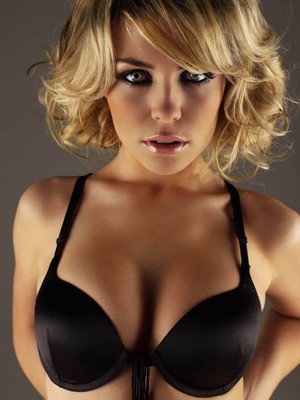 Photo/thewondrous.com
Gemma Atkinson is another in the long list of Ronaldo's former girlfriends. The 27-year-old British actress, glam model and television personality also once dated GPR striker Marcus Bent but the two have now gone their separate ways.
4. Elisabeth Reyes
Photo/camartolol.wordpress.com
Yet another Ramos ex-girlfriend, 27-year-old Elisabeth Reyes could, and probably has, stopped traffic and is now reportedly dating Valencia's Alexis Ruano.

The sexy television star was named Miss Spain back in 2006.
3. Mirella Grisales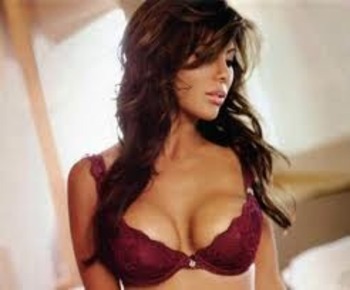 Photo/outofaces.com
Am I repeating myself here? Another former girlfriend of Ronaldo, 33-year-old Mirella Grisales reportedly met CR7 at a party in Miami.

Grisales is a television presenter from Colombia.
2. Irina Shayk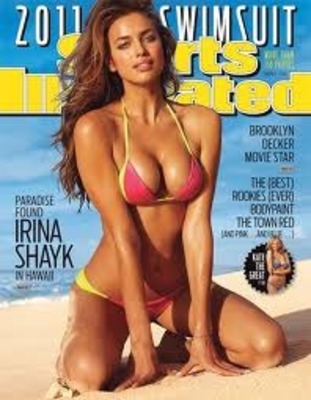 Photo/mymodernmet.com
Born Irina Shaykhlislamova on January 6, 1986, knockout Irina Shayk can actually say she is the current girlfriend of superstar Ronaldo.

The Russian model graced the cover of Sports Illustrated's Swimsuit Issue in 2011 and is often thought to be South American because of her striking beauty.

It's incredibly hard to keep Shayk out of the top spot of any list of the world's most beautiful women, but the journalist in me tried to be objective while assembling this top 20. As objective as one can be when it comes to beauty (eye of the beholder) that is...
1. Sara Carbonero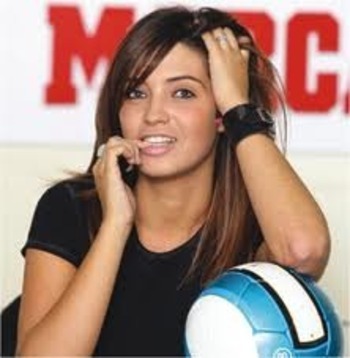 Photo/thedailystar.net
Notching the top spot by a hair on my list is 27-year-old Sara Carbonero, a reporter for Telecinco and the girlfriend of Los Blancos goalkeeper Casillas.

The gorgeous Carbonero was voted "The Sexiest Reporter in the World" by the United States' FHM magazine and will reportedly marry Casillas this July.

Lucky guy.


Conclusion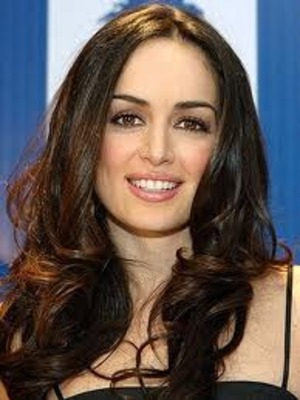 Photo/theapricity.com
It's tough ranking anything, from European soccer clubs to candy bars to hot females.
To prove how many beautiful women have been linked to current Real Madrid players or consider themselves fans of the club, consider that Ozil ex-Anna Maria Lagerblom and longtime fan Paz Vega (pictured) couldn't even crack my list.

And maybe the only man in the world who can possibly compete with Ramos and Ronaldo in the beautiful girlfriends list department is New York Yankees baseball legend Derek Jeter, who almost has his own top 20 list according to reports including stunners like Vida Guerra, Minka Kelly, Jessica Biel, Scarlett Johansson, Jessica Alba and Adriana Lima among others.

So if you're a young boy and your goal in life is to date the best of the best women on earth, then either get yourself a baseball glove or a soccer ball and practice, practice, practice.

Then maybe, you too can eventually date girls like the beauties on this list. And it probably doesn't hurt to have the God-given good looks of Jeter, Ramos, Casillas or Ronaldo either.


Follow me on Twitter @KevinStott11
Keep Reading