NBA Free Agency 2012: 10 Top Restricted Free Agents on the Open Market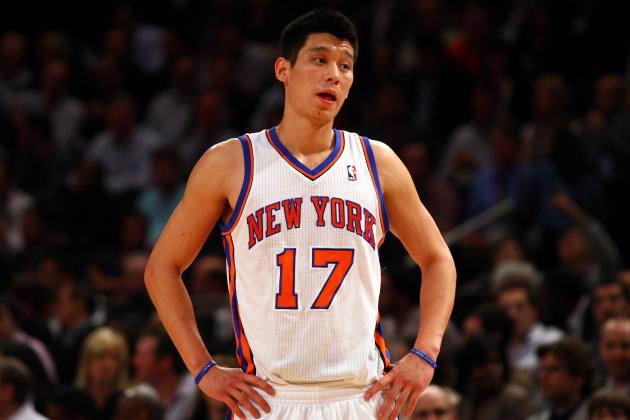 Chris Chambers/Getty Images

With the NBA regular season drawing to a close, it is never too early to look at the moves that will be made this summer.
Whether it is creating a mock draft, following the big-name free agents or speculating on which teams will go after which players, fans of several teams in the league are turning to the building process over the summer instead of the playoffs.
The following slides will take a look at 10 of the best restricted free agents who will be on the market this season.
By virtue of them being restricted, each player's current team will have a big decision to make. Either they pay the price to bring their player back, or allow him to walk away and try to find a replacement.
Note: players are not ranked and appear in no particular order
Begin Slideshow

»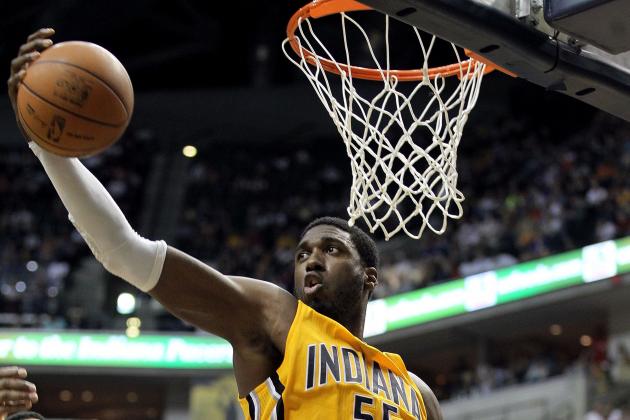 Andy Lyons/Getty Images

2011-2012 Per-Game Statistics
Points: 13.0
Rebounds: 8.8
Assists: 1.6
Steals: 0.5
Blocks: 2.0
Field Goal Percentage: 49.7%
Although Roy Hibbert will become a restricted free agent this summer, there is little to no chance that the Indiana Pacers will allow him to get away.
Hibbert is a key part of a young Pacers team that is on track to make some noise in the playoffs.
The Pacers will have to pay Hibbert more than the qualifying offer amount of $3.6 million, as he will draw interest from other teams that will offer him much more. In the end the Pacers are going to match any offer and he will stay with the team.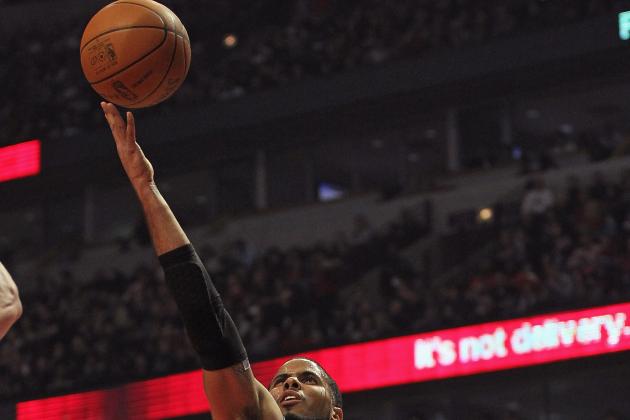 Jonathan Daniel/Getty Images

2011-2012 Per-Game Statistics
Points: 10.9
Rebounds: 2.3
Assists: 4.4
Steals: 0.8
Blocks: 0.0
Field Goal Percentage: 37.9%
Of all the players on this list, D.J. Augustin would have to be the happiest to draw the interest of another team and leave the Charlotte Bobcats.
Whether he is playing alongside or behind point guard of the future Kemba Walker, Augustin and the Bobcats have won only seven games all season and he is need of a new start.
Teams like the Portland Trail Blazers, Utah Jazz and New Orleans Hornets will all be looking for a point guard, and Augustin could fit the bill.
For his sake one can only hope that another team does come calling and the Bobcats do not match the offer sheet.
It may be his only way out of Charlotte.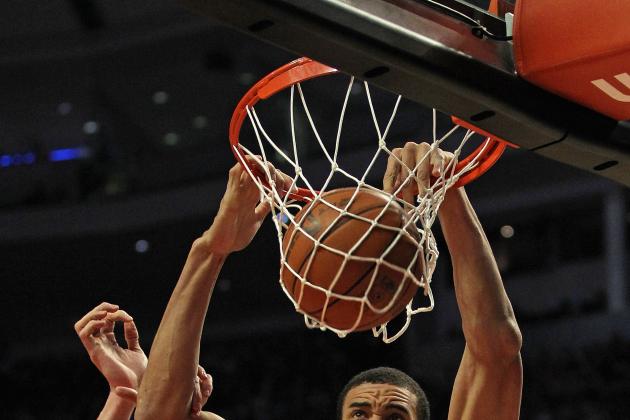 Jonathan Daniel/Getty Images

2011-2012 Per-Game Statistics
Points: 9.1
Rebounds: 6.1
Assists: 0.5
Steals: 0.6
Blocks: 1.8
Field Goal Percentage: 54.7%
This summer, the Denver Nuggets will get the opportunity to show the rest of the league whether the trade that sent Nene to the Washington Wizards was to dump salary or if they want JaVale McGee to be a long-term member of the team.
A player with McGee's size and athleticism will command a bigger salary and it will be interesting to see if the Nuggets want to match and develop McGee or if they will allow him to leave.
According to Chris Broussard of ESPN.com via iamagm.com, McGee told the Washington Wizards he will be looking for a contract around $14 million this summer in free agency.
If a team is crazy enough to offer him anywhere near that much, the Nuggets will not match it.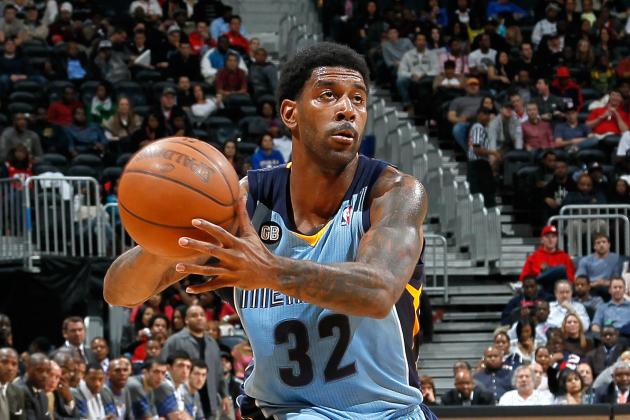 Kevin C. Cox/Getty Images

2011-2012 Per-Game Statistics
Points: 12.5
Rebounds: 3.3
Assists: 2.5
Steals: 1.1
Blocks: 0.4
Field Goal Percentage: 40.6%
O.J. Mayo has been the subject of trade rumors several times over the last couple of seasons and will become a restricted free agent this summer.
It is difficult to tell whether the Grizzlies would match offers for Mayo or if they even want to sign him to a long-term deal.
Mayo will once again draw interest from teams around the league as he did just before the trade deadline. If the Grizzlies, who are limited in cap space, try to make some other free-agent moves, it could mean that the explosive scorer is on his way out.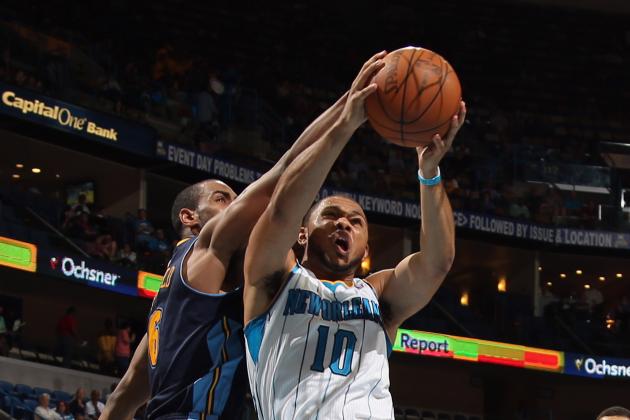 Chris Graythen/Getty Images

2011-2012 Per-Game Statistics
Points: 19.6
Rebounds: 3.8
Assists: 2.6
Steals: 1.8
Blocks: 0.6
Field Goal Percentage: 41.5%
Due to injuries, Eric Gordon is a bit of a forgotten player in the league this season and must take the last few weeks to remind teams he can be one of the better shooting guards in the NBA.
Multiple teams will try to pry Gordon away from the Hornets despite him not playing much this year. The league-owned Hornets will have a tough decision to make as to whether they want to build the team around him or let him go to another team by not matching an offer sheet.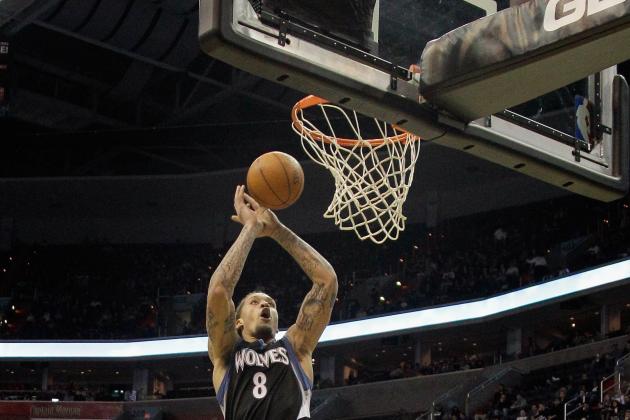 Rob Carr/Getty Images

2011-2012 Per-Game Statistics
Points: 11.4
Rebounds: 4.3
Assists: 1.4
Steals: 0.4
Blocks: 0.4
Field Goal Percentage: 44.6%
After being the subject of multiple trade rumors at the NBA trade deadline in March, it will be interesting to see what the Minnesota Timberwolves decide to do with Michael Beasley.
Beasley, who has yet to find a great fit in the NBA, would be able to help out a lot of teams in need of a quality big man. He may not turn out to be the league's next superstar, but he can offer some help to teams who need to get bigger.
If a high offer comes in for Beasley, the Timberwolves are not likely to match. The team already has several good frontcourt players and will not overpay to retain the former No. 2 overall pick.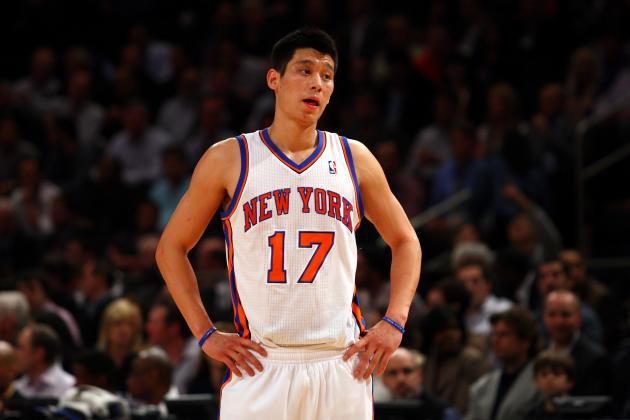 Chris Chambers/Getty Images

2011-2012 Per-Game Statistics
Points: 14.6
Rebounds: 2.2
Assists: 6.1
Steals: 1.6
Blocks: 0.3
Field Goal Percentage: 44.6%
Jeremy Lin is the best thing that happened to the New York Knicks this season and will not be playing for another team next year. While it is possible Lin could return this season if the Knicks make it deep into the playoffs, his return to the court will likely not be until next season.
With the breakout year that Lin had and the marketing power of "Linsanity," the Knicks will do all that they can to keep the point guard with the team next season.
Unless it is ridiculously high, not matching any offer for Lin would be one of the biggest mistakes the team could make.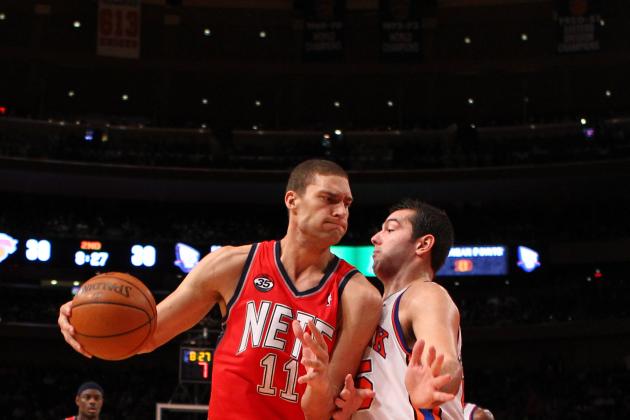 Al Bello/Getty Images

2011-2012 Per-Game Statistics
Points: 19.2
Rebounds: 3.6
Assists: 1.2
Steals: 0.2
Blocks: 0.8
Field Goal Percentage: 49.4%
Brook Lopez played in all 82 games for the New Jersey Nets last season, but due to injury he appeared in only five this year.
Regardless of his injury difficulties this season, Lopez will still receive offers from opposing teams that may be willing to overpay for his services. Other teams will force the Nets into a difficult decision as to whether they match his salary and keep Lopez or let him go.
When healthy, Lopez is worth far more than the $4.1 million qualifying offer the Nets will extend and could be looking at long-term offers in the $50-$60 million range.
If offers like this come in, the Nets will have to decide if Lopez is going to be a franchise player in the future.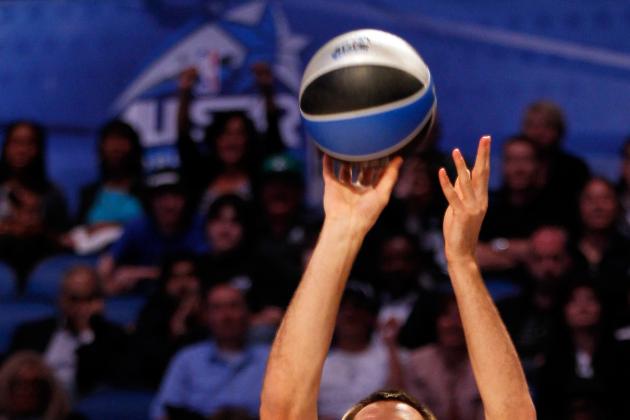 Mike Ehrmann/Getty Images

2011-2012 Per-Game Statistics
Points: 16.1
Rebounds: 7.5
Assists: 0.9
Steals: 0.8
Blocks: 0.4
Field Goal Percentage: 43.9%
Ryan Anderson has been a great asset to the Orlando Magic this season and will be a piece of the puzzle the team will use to try to persuade Dwight Howard to sign a long-term deal.
The Magic know they have to work to improve the team to keep Howard and keeping Anderson is an important part of that.
Anderson has enjoyed a strong season shooting from behind the arc. Whether that is due to Howard opening up the floor for him or not, Anderson will be targeted by several teams. The Magic would be smart to do all they can him.
If the Magic can retain him for a relatively low salary, it will open other options for them to acquire a big-name free agent as well.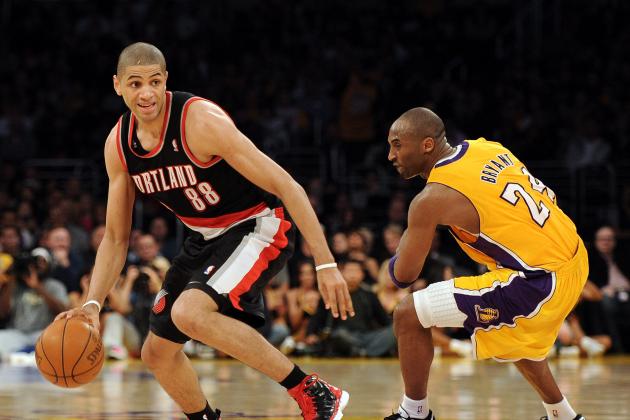 Harry How/Getty Images

2011-2012 Per-Game Statistics
Points: 14.0
Rebounds: 4.6
Assists: 1.4
Steals: 0.9
Blocks: 1.0
Field Goal Percentage: 45.0%
The Portland Trail Blazers will be the team to watch this summer as they have the assets to be major players in free agency. With the combination of draft picks and salary cap space, the Blazers will be able to make a run at anyone they want.
The team also has a history of front-loading deals for restricted free agents that makes it hard for opposing teams to match.
Despite all of the potential additions to the team, the Blazers must stick with Nicolas Batum and match any offer for him. After trading away Gerald Wallace, Batum is extremely important to the long-term success of the team.