12 Philadelphia Eagles Who Will Be Gone in 2013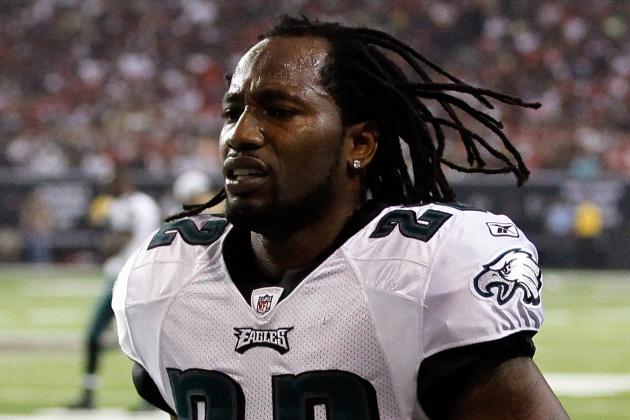 Kevin C. Cox/Getty Images

The NFL draft still won't occur for several weeks but it's never too early to be looking ahead at the Philadelphia Eagles roster for 2013 and beyond.
The team has 15 players set to hit free agency after the 2012 season and most of them won't be back with the team when their deals expire. There are also a handful of veteran players that will be released prior to training camp, as the Eagles continue their goal to get younger while staying competitive in the NFC East.
Begin Slideshow

»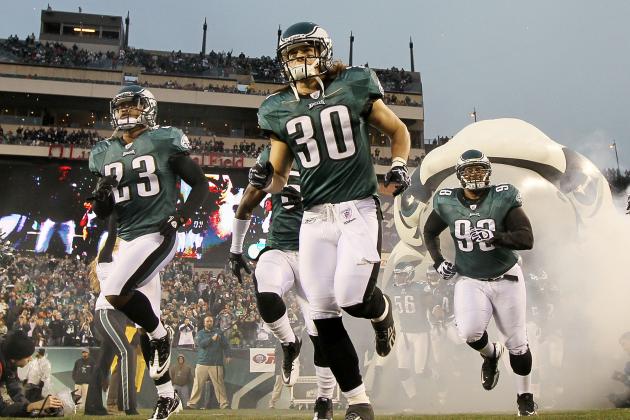 Jim McIsaac/Getty Images

I love Colt Anderson as a special teams ace but those players don't normally find their way back onto the team after their current contracts expire. Anderson is marginal as a safety and he's rehabbing a torn ACL that may leave him less of a player than he was before the injury.
It seems like Anderson will be entering his final season with the Philadelphia Eagles in 2012.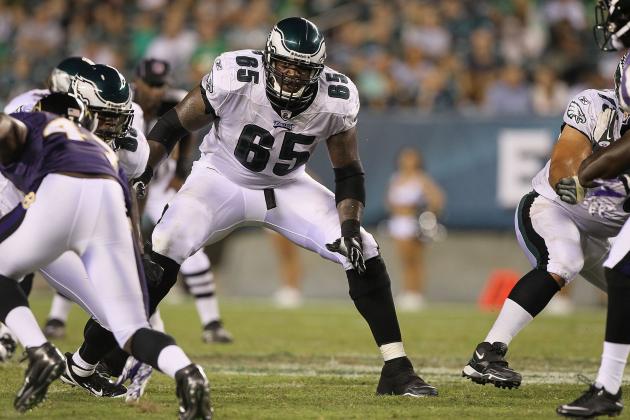 Jim McIsaac/Getty Images

The Philadelphia Eagles re-signed the mammoth 6'9" King Dunlap to a one-year deal the day Jason Peters went down with an Achilles injury.
Dunlap has spent four seasons thus far as a backup offensive tackle on the Eagles, and he's an adequate starter. Assuming Peters returns healthy in 2013, Dunlap will likely want to test the free-agency market as a potential starter.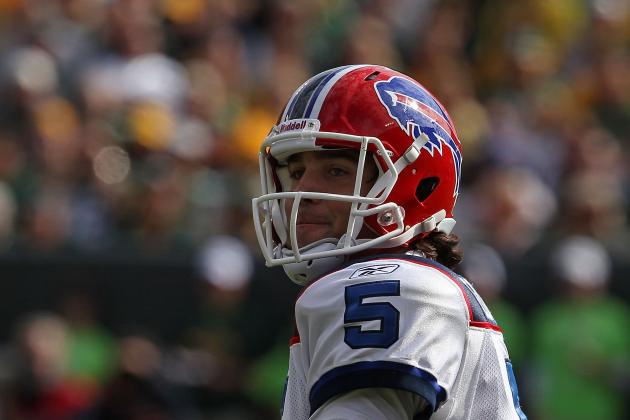 Jonathan Daniel/Getty Images

When free agency started, the Philadelphia Eagles made sure to lock up Trent Edwards immediately. Edwards is a former castoff from the Buffalo Bills and it's perplexing why Andy Reid regards the 2007 third-round pick so highly.
Edwards will battle it out with Mike Kafka for the second quarterback spot heading into the 2012 preseason. I don't envision Edwards making the team simply because I think Reid will draft a quarterback in the upper rounds of this coming draft, and there will be no need for four quarterbacks on the roster, especially one that unofficially leads the NFL in average seconds holding onto the ball each snap.
Nick Laham/Getty Images

Moise Fokou epitomizes the dime per dozen linebacker Philadelphia Eagles fans have grown accustomed to seeing out there on the field. Fokou broke his ankle during this past season and Akeem Jordan took over as the starter, and there's really no reason to see Fokou on the field anymore.
He isn't a particularly effective tackler, he's not skillful in pass coverage and he can't rush the quarterback very well. Factor in that the Eagles already traded for DeMeco Ryans and (hopefully) will be drafting a linebacker in the third round or above in this year's draft, and there's really no reason to bring Fokou back after his contract expires.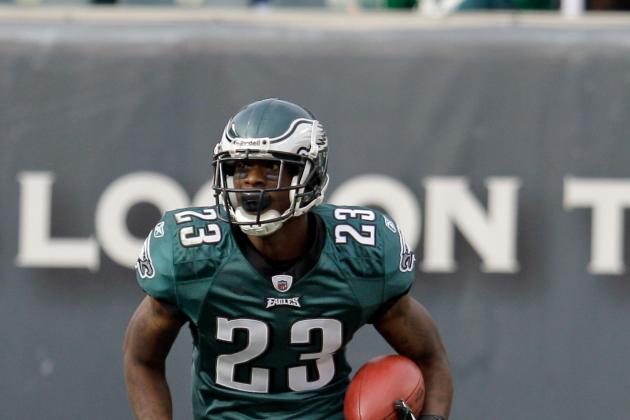 Rob Carr/Getty Images

The former Pro Bowl cornerback certainly hasn't been playing like one recently, and as Dominique Rodgers-Cromartie enters his contract year, he better show the Philadelphia Eagles something or he's not coming back.
DRC was acquired in the Kevin Kolb trade and fortunately if he never amounts to anything, the Eagles can still take comfort in knowing they also got a second-round pick. DRC struggled immensely in 2011 playing in the slot, and hopefully if the Eagles trade Asante Samuel this offseason, DRC will play much better on the outside, a role in which he is more familiar.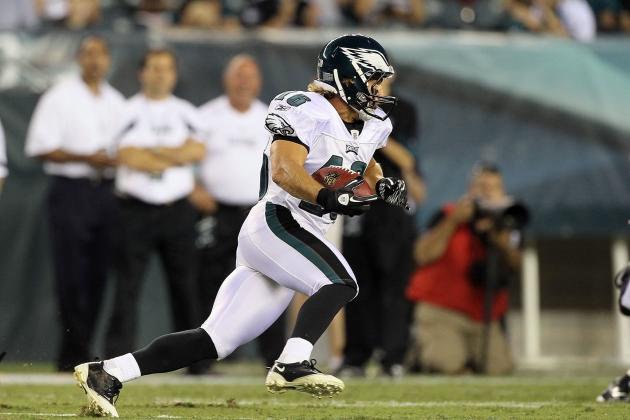 Jim McIsaac/Getty Images

He's a great story but the 5'8" running back/wide receiver just isn't cutting it on the field. Hall was supposed to be the Philadelphia Eagles' Danny Woodhead, but he's one of those players that people say is too small to play in the NFL, and the reality is that he is too small to play in the NFL.
Hall has accumulated 372 all-purpose yards in two seasons, and it's a wonder he has even been on the team for that long. Hall's career 3.5 yards per carry average, 18.0 yards per kick return average or 9.6 yards per reception average aren't enough for the team to keep him around.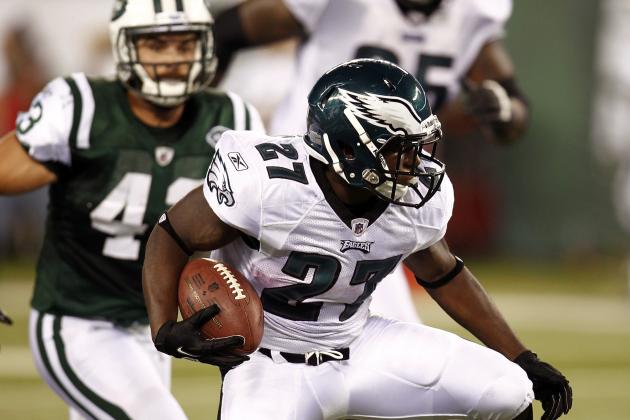 Jeff Zelevansky/Getty Images

These two battled for the final cornerback spot in training camp this past season, and it's doubtful the Philadelphia Eagles will bring both back after their contracts expire after 2012.
It really doesn't matter to me which one they bring back. I don't think either is much more than a dime cornerback at best, but the team will probably need one of them in the future with so many of their corners hitting free agency.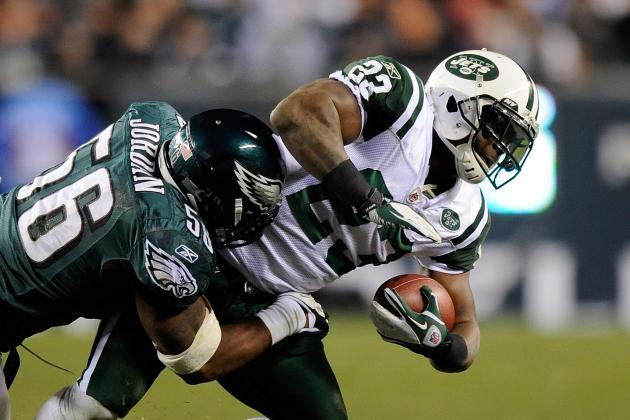 Patrick McDermott/Getty Images

Akeem Jordan has managed to come back to the Philadelphia Eagles year after year even though he's really nothing more than a very good backup. Jordan was cut before 2011 but then re-signed to a two-year deal that will carry him through 2012.
Jordan has started 27 games at linebacker over the past five seasons, and he's a fill-in should there be an injury, but it's high time the Eagles upgrade their linebacker corps, and moving on from a player like Jordan might be a good step.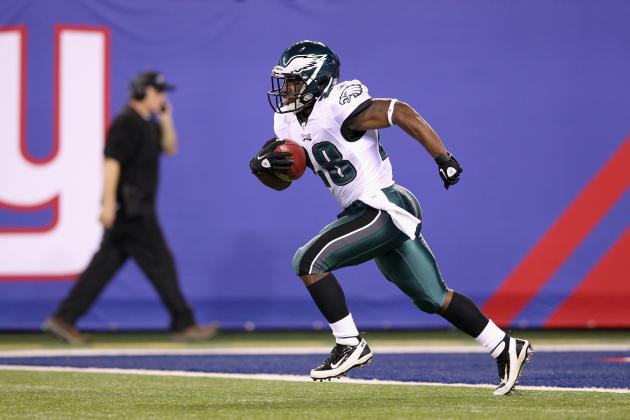 Al Bello/Getty Images

The Philadelphia Eagles' third-string running back has a contract that should keep him on the team through the 2013 season, but I don't see Dion Lewis making it that long.
He was drafted out of the University of Pittsburgh with the hopes that he would be a model of LeSean McCoy, the All-Pro runner who attended the same college. Lewis failed to provide much playmaking abilities as a runner, though, and he's incredibly unspectacular as a return man.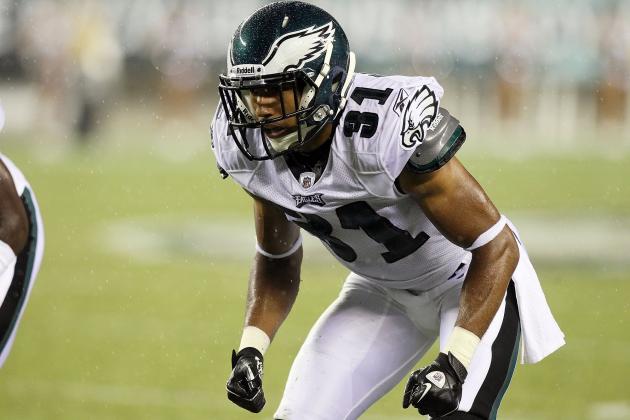 Jim McIsaac/Getty Images

Andy Reid just hasn't seemed to hit it in recent years with his third-round picks. Curtis Marsh looks absolutely awful, although he has played just one season. Daniel Te'o Nesheim was released after two highly unproductive seasons, and Bryan Smith never played a snap on defense. Tony Hunt, Matt Ware and Billy McMullen were other notable busts that all went in the third round.
Marsh put his name in team infamy his rookie season when he muffed punts in consecutive weeks, and he provided no security as a corner in pass coverage. I see him getting cut in training camp in 2013.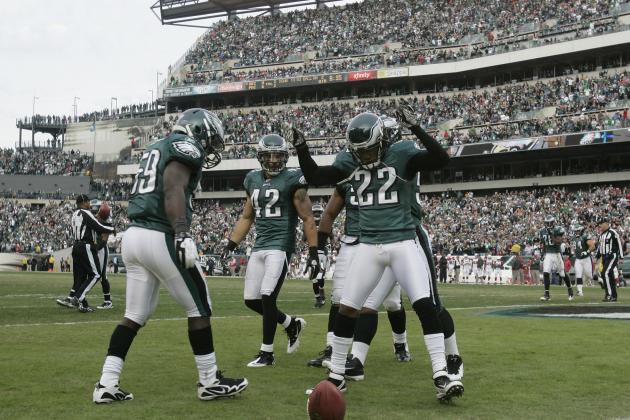 Rich Schultz/Getty Images

The Philadelphia Eagles have been trying to trade Asante Samuel for two offseasons now, and I envision a deal getting done before the NFL draft. Samuel was very unhappy with his situation last year even though he started all season over the newly-acquired Dominique Rodgers-Cromartie.
Samuel probably won't be traded for much considering he is already 31 years old and set to earn a big base salary for 2012, but he is a premier cover corner and a team will at least trade a third-round pick for that.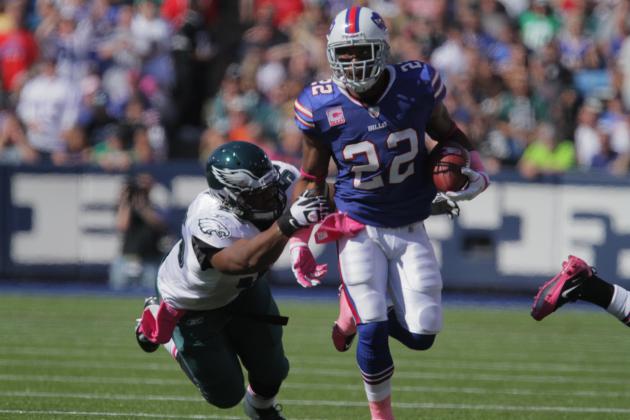 Brody Wheeler/Getty Images

Darryl Tapp is set to make $2.4 million as a reserve defensive end in 2012 and with Trent Cole, Jason Babin and Brandon Graham on the roster for 2013 and beyond, it's very unlikely the Philadelphia Eagles bring back Tapp after his deal expires.
Tapp has produced as an effective piece of the defensive end rotation over the past several seasons, but unless the Eagles can bring him back at a reduced price for 2013, Tapp will likely want to start somewhere.