NHL Stanley Cup Playoffs: One Reason Each Playoff Team Can Win the Cup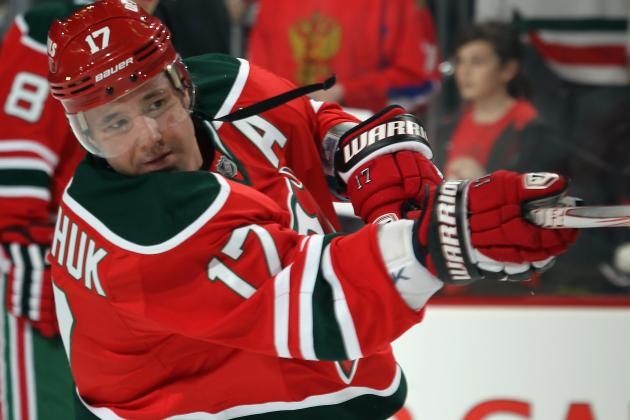 Bruce Bennett/Getty Images

Today the NHL announced the schedule for the first round of playoff action.
The first-round matchups always seem to whittle out the pretenders from the contenders but for now, it looks like every team has at least one reason why they will be walking out with Lord Stanley in June.
Fans are excited, players are nervous and everyone is ready for the first taste of the playoffs. So which team has the most legitimate claim for winning the Cup?
Begin Slideshow

»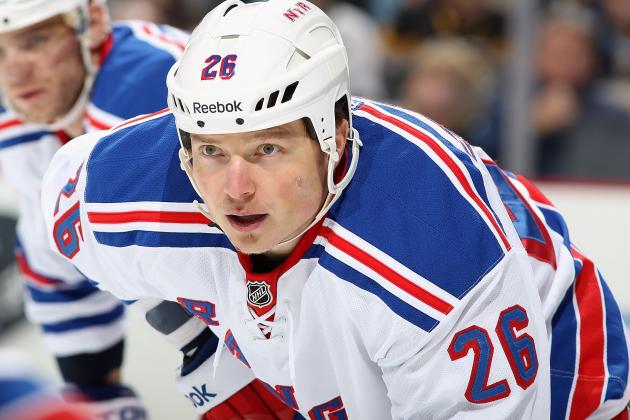 Christian Petersen/Getty Images

Call me superstitious, but there is something about Ruslan Fedotenko and winning Stanley Cups.
I bet if you racked your brain a little you could remember which player scored the two clutch goals in Tampa Bay's 2-1 Game 7 win over the Calgary Flames in 2004. In fact, Ruslan Fedotenko recorded 12 goals, good for second best of the postseason in 2004 while helping Tampa Bay capture its only Stanley Cup.
After two disappointing postseasons in Tampa Bay, in which he recorded zero points, Fedotenko found himself stuck on an impressive Pittsburgh roster in 2008-2009.
The result: Fedotenko recorded 14 points in 24 games with the Penguins, helping Geno and the Pens to a Stanley Cup.
Now, after two more disappointing postseasons, Fedotenko is on the best Rangers roster in years (possibly decades).
Although it may seem a bit coincidental, this third-line veteran winger is primed for another magic postseason, you can bet on it.
P.S. There are a lot more reasons why the Rangers could win this year.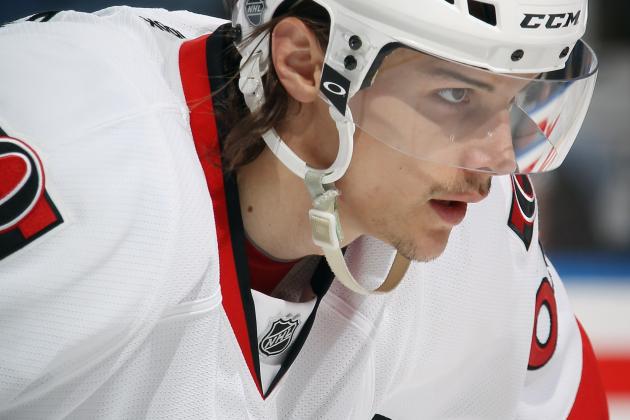 Bruce Bennett/Getty Images

I remember when the Ottawa Senators were supposed to finish in the bottom five teams of the league this year.
I remember when everyone was saying Sergei Gonchar and Daniel Alfredsson didn't have any more postseason runs left in them.
I remember when this year was supposed to be the rebuilding year for the Senators.
I remember all of these things because I was among the masses that said them.
Although the Senators didn't look very impressive coming into the playoffs and only posted a 4-6 record in their last 10 games, they are playing with house money. No one predicted them to be here, and they seem ready to make some noise in the postseason.
With Erik Karlsson, Jason Spezza, Milan Michalek and Daniel Alfredsson firing on all cylinders, don't count this team out; they'll prove you wrong again.
Bruce Bennett/Getty Images

The Boston Bruins were just here it seems. With a good group of forwards—even without Nathan Horton—the Bruins are ready for another Cup run.
But this time, Tyler Seguin is taking the lead.
This young star only recorded 22 points in the regular season last year but shined in the playoffs with seven points in 13 games.
This year, Seguin led the Bruins in points with 67, and he's living up to his No. 2 overall pick fame.
Look for a huge postseason from this 20-year-old superstar.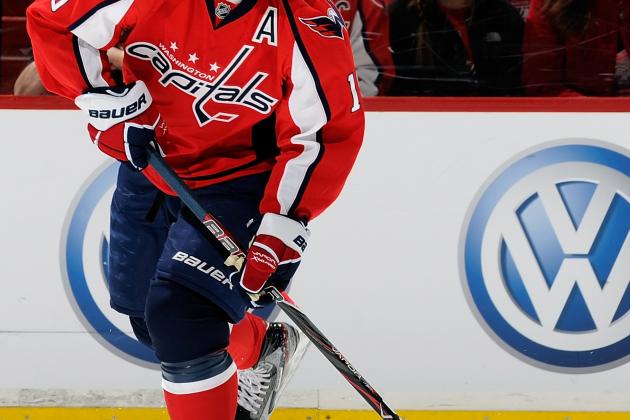 Greg Fiume/Getty Images

Although the Capitals fell far short of their regular-season dominance that everyone is used to, Washington is playing on a completely different level with the return of their No. 1 center.
Nicklas Backstrom was Washington's best player before he missed half of the season with a concussion.
Washington struggled to find its identity without a true threat down the middle. Youngsters Marcus Johansson and Mathieu Perreault stepped up and had career years in Washington, but something was clearly lacking.
Now with a favorable first round opponent, Boston, whom they've beaten three out of the four times they've played them this season, Washington has a shot at Lord Stanley with the help of Backstrom.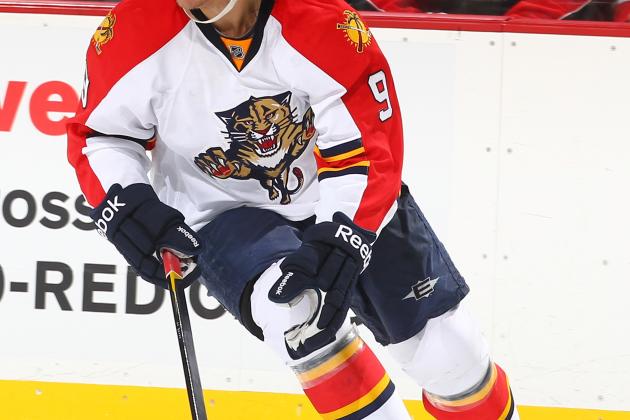 Al Bello/Getty Images

Pavel Bure was in the Sunshine State the last time the Panthers made the playoffs.
Although the Panthers don't have the strongest roster, they have a formidable front six, a veteran defense and Jose Theodore playing like Jose Theodore.
The Cats are hungry and don't want to wait another decade for their shot at Lord Stanley.
If they can get off on a good start against New Jersey, they have a serious shot for the first time in years.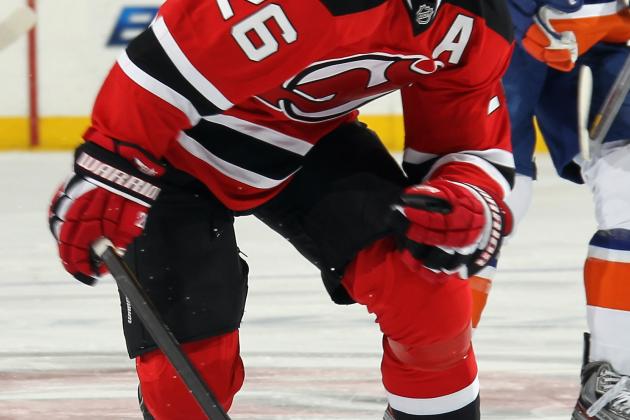 Bruce Bennett/Getty Images

The New Jersey Devils succeeded expectations this season by not only making the playoffs, but by gathering 102 points along the way.
Unfortunately, the Devils are a No. 6 seed and can be expecting to play a ton of road hockey this postseason.
The good news is, the Devils racked up 24 wins on the road this season (they coincidentally had 24 home wins as well), good for second most in the league.
With Ilya Kovalchuk returning to his point-per-game form, this Devils team has a legitimate chance of surprising a lot of higher seeds because of their success on the road.
It also doesn't hurt that Patrik Elias is playing better than he has in years and that Adam Henrique is a surefire Calder Trophy candidate this season.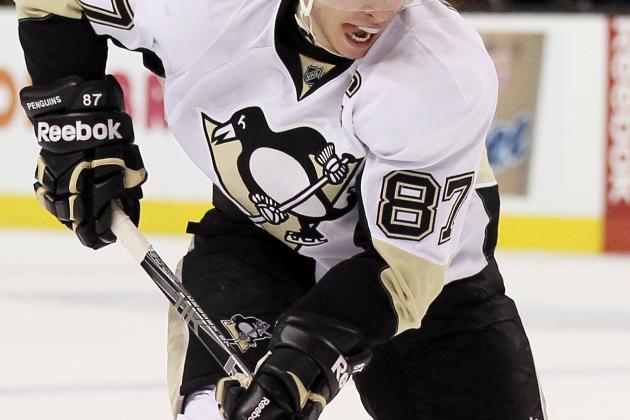 Elsa/Getty Images

It isn't even close.
Evgeni Malkin won the scoring title. James Neal became a point-per-game, 40-goal scoring forward.
Pascal Dupuis increased his career high point total by 20 points this season. Jordan Staal recorded his first 50-point season.
Matt Cooke, Steve Sullivan and Chris Kunitz all had seasons above expectations.
Wait, I'm missing someone.
Oh, that's right. Sidney. Crosby.
It really isn't fair for the Penguins to have this much talent up front, and it could very well be the reason the Penguins walk out with Lord Stanley in June.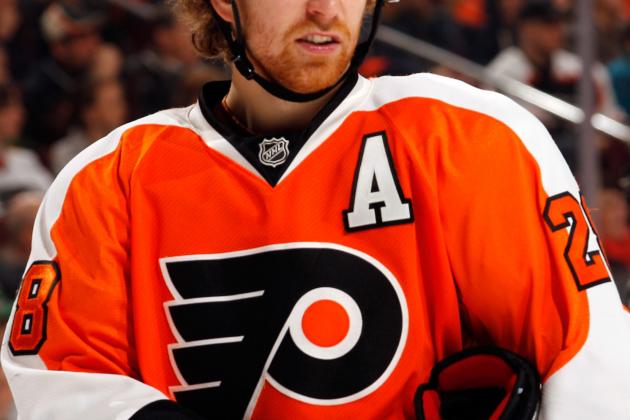 Rob Carr/Getty Images

Overshadowed by the 109-point performance of Evgeni Malkin and the 60-goal campaign of Steven Stamkos, Claude Giroux recorded career highs in points (93), assists (65) and goals (28).
He has transformed himself into a superstar in Philly, and now Jaromir Jagr, Danny Briere and Scott Hartnell could make some real noise in the playoffs.
If the Flyers are to succeed this offseason, you can be sure that it will be on the shoulders of Claude Giroux.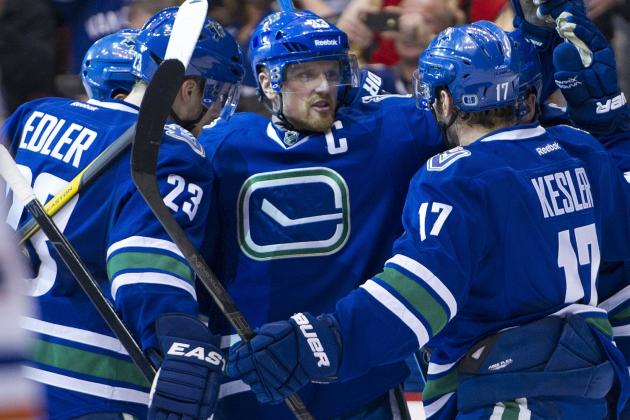 Rich Lam/Getty Images

The Boston Bruins turned an entire city on its very angry head last year by defeating Vancouver in seven games.
With another Presidents' Trophy, Vancouver needs to prove once and for all that it can win hockey's ultimate prize with the current core group of players.
The Sedin twins surely won't disappoint this year.
Roberto Luongo, however, may be a point of concern for Vancouver fans. Although it was said last year out of spite and never came to fruition, if Luongo tanks again under pressure, he will be out of Vancouver. That could quite possibly be for his own safety.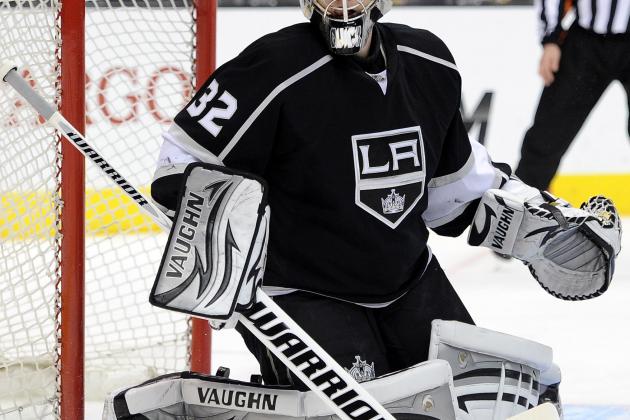 Harry How/Getty Images

When Jonathan Quick is on his game, he can be a nightmare for offenses.
This year, he recorded the most shutouts in the league with 10, and he managed to lead a Kings team that really struggled on offense for most of the year.
If the Kings are to make it past Vancouver and into the thick of the Stanley Cup hunt, Jonathan Quick will have to be playing some intense hockey.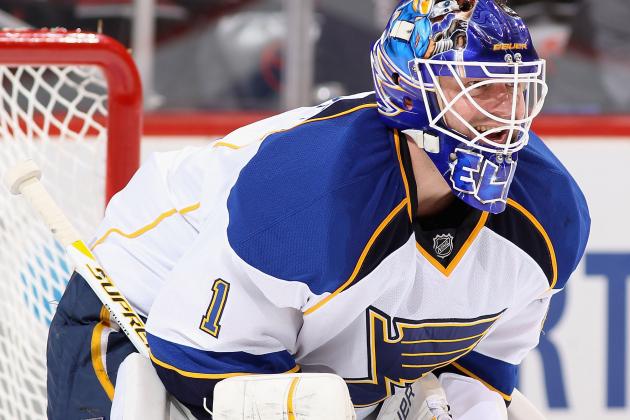 Christian Petersen/Getty Images

The Blues only allowed 165 goals this season, good for the lowest in the league.
The combination of the playoff-tested Jaroslav Halak and breakout sensation Brian Elliott in net is going to be crucial to the Blues' playoff success.
The Blues have created a perfect team to go deep into the playoffs with their goaltending as the cornerstone of their success.
This team may not beat you in a guns-blazing shootout, but you sure are not going to put many past them on a regular basis.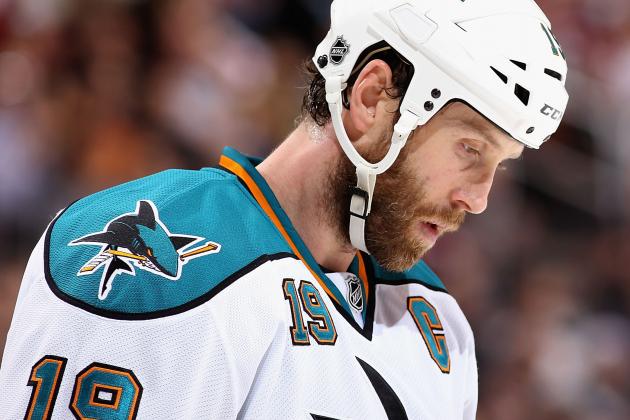 Christian Petersen/Getty Images

This hasn't been the season that Sharks fans were expecting.
Normally, the Sharks come in sitting atop the Pacific Division, near a Presidents' Trophy.
This year, San Jose squeaked into the seventh spot and are going to have to come out swinging to get anywhere.
Joe Thornton, Patrick Marleau and Logan Couture are ready to show that "There's always next year" won't be applying to San Jose this postseason.
Although, the Sharks have made the postseason every year since the lockout but have never made it past the Western Conference finals. Sharks fans are irritated, and this may be the last season with this core of players if some serious progress isn't made.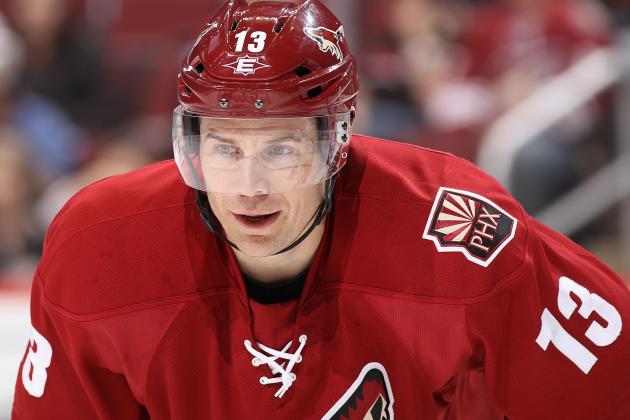 Christian Petersen/Getty Images

The Coyotes captured their first-ever Pacific Divison title and locked up the third seed in the West.
Although this may be their last season in the desert, the confidence instilled by once again battling into the playoffs could lead the Coyotes to Stanley Cup fame.
Mike Smith and Ray Whitney are the real heroes here. Smith has been playing like an absolute star, especially down the stretch. Whitney may be 39, but is playing like he is 25.
This could be the perfect combination for the Yotes this season.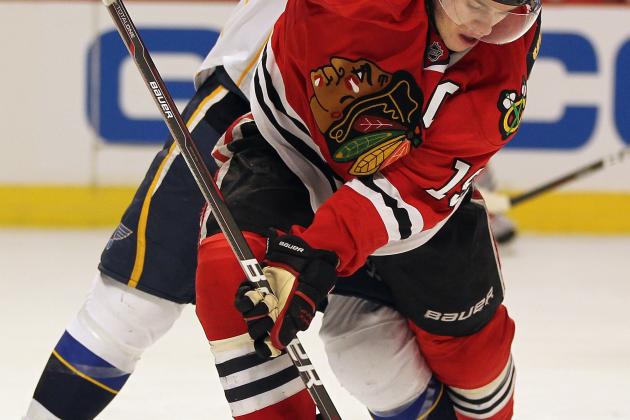 Jonathan Daniel/Getty Images

Jonathan Toews has been out since February and without him, the Blackhawks struggled.
If Toews can find himself healthy before or during Chicago's playoff run, the Blackhawks have a real shot at Lord Stanley.
Without him, this could be a very short postseason for Chicago fans.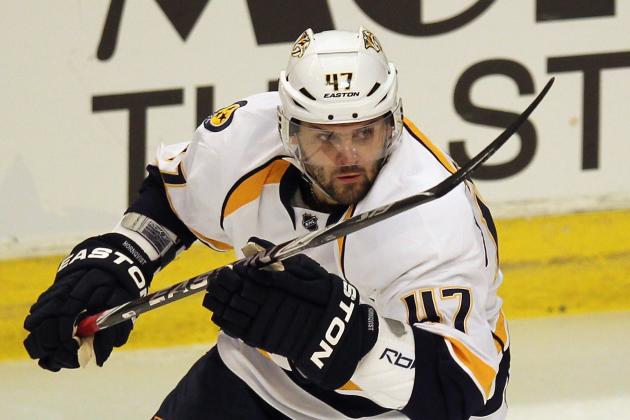 Jonathan Daniel/Getty Images

Up front, the Nashville Predators have an underrated offense that has now been injected with KHL sensation Alexander Radulov.
On the back end, Shea Weber and Ryan Suter are the undisputed best defensive pairing in the NHL.
In net, Pekka Rinne looks to continue his dominance of the pipes with yet another outstanding postseason for Nashville.
On paper, this Nashville team looks to be the best in franchise history and have a legitimate shot at running out of the Western Conference and into the Stanley Cup finals.
Christian Petersen/Getty Images

I'm pretty sure that the first year the Red Wings don't make the playoffs will correspond with the end of the world by some ancient civilization's calendar.
This will mark the 21st year in a row that the Red Wings have competed for Lord Stanley.
If that isn't experience in the high-pressure scenario of playoff hockey, I don't know what is.
Pavel Datsyuk and Nick Lidstrom will be looking to once again capture hockey's ultimate prize, and it certainly won't be easy for any team that faces them.