Manchester United's Fringe Players: Keep or Sell?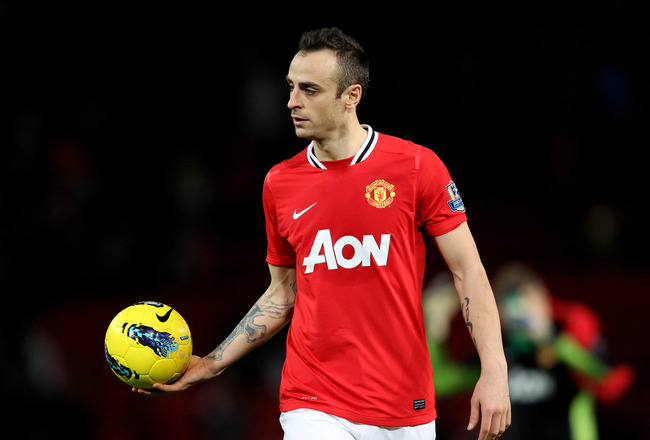 Alex Livesey/Getty Images
As United seemingly romp to yet another Premier League crown, one must ask what the future holds for the players who failed to make any significant contribution to the year's effort.
Some have been long-term loyal servants for the club and some are still young enough to fall into the "potential" bracket.
But with new talent rumoured to be on the way, room must be made within, as some of these fringe players will surely be sacrificed.
Here are my two cents.
Michael Owen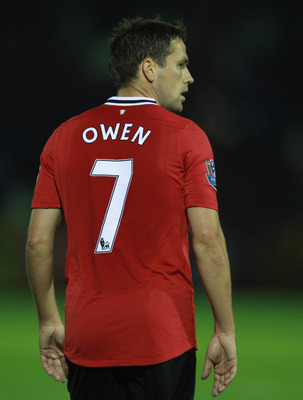 Ian Walton/Getty Images
Keep.
Oh boy, this one is tough.
With memories of his fabled goal in the City derby back in 2009 beginning to fade, Owen's time at the club is now beginning to be known more for his constant injury problems and struggles to break into the first team when he is fit.
But Owen's role at the club may be less clear-cut than a life spent in the gym with the trainer rehabbing the latest pull or strain.
It seems he has become the new version of David May—providing experience and personality in the dressing room and on the training ground without contributing a huge amount on the pitch.
He is clearly an intelligent man and a wise head for the younger players to look up to and learn from.
Of course, it all depends on if he wants regular football in his last few years rather than the comfort of the United bench.
Anderson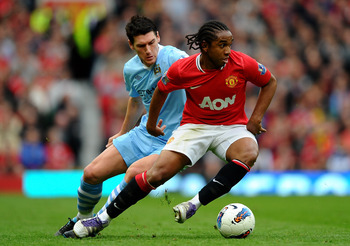 Laurence Griffiths/Getty Images
Sell.
Another tough one—although I should probably accept that, as a United fan, everyone is going to be tough.
Maybe I'm just sentimental.
Anderson seems to be stuck in football's twilight zone.
He hasn't improved to any real extent since joining and seems to be beset with the same injury problems year in, year out.
Some fans blame Ferguson for playing him too deep, recalling his thrilling attacking runs from midfield at Gremio and Porto.
Some fans still claim "he will become good," without providing any evidence for this optimism.
But while he's still young, United need to cash in, before he joins the ever-growing list of footballers who failed to live up to their potential.
Dimitar Berbatov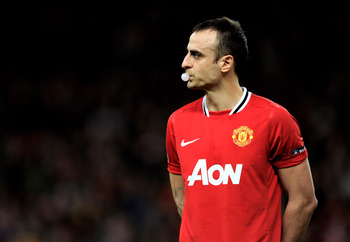 Michael Regan/Getty Images
Sell.
An easy one, made easier by the fact that he clearly wants to leave, and Ferguson is equally content to let the Bulgarian find new pastures.
Berbatov is a hugely talented player not short on memorable moments playing for United.
But for the five goals against Blackburn and the spectacular hat-trick against Liverpool, there were the days when his involvement in a match was barely any more than that of spectator.
A shame really—that neither the fans nor Ferguson were ever able to buy into his product.
It would be no surprise if he were to become a prolific striker in the Bundesliga or Serie A next season, playing for a team more willing to adapt to his style of football.
And if he were to return to Old Trafford one day, I'm sure he would be greeted with cheers.
But that doesn't mean that his inevitable exit isn't by mutual consent.
Park Ji-Sung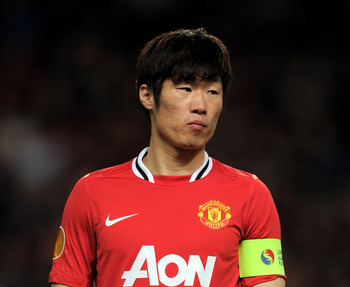 Michael Regan/Getty Images
Keep.
If just for the Asian revenue.
Fabio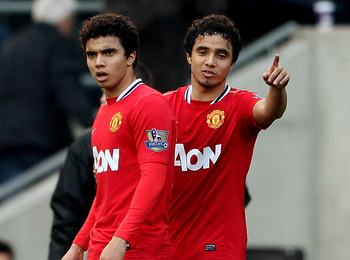 Scott Heavey/Getty Images
Keep.
In spite of his injury problems, it is one of the complexities of recent seasons that Fabio hasn't seen a great deal of match time.
For all his experience, Patrice Evra has hardly set the league alight with his form at left-back.
And when Fabio has been given an extended run in the first team, he has looked very solid, perhaps more so than his brother.
For evidence, just look to the fact that he started the 2011 Champions League final against Barcelona.
Besides, it wouldn't surprise me if he and Rafael form some sort of package deal, meaning that if one went, so did the other.
And it's not beyond the realm of possibility that they might one day become regulars in each wing-back position.
(Just don't ask me which twin he is in the photo!)
Federico Macheda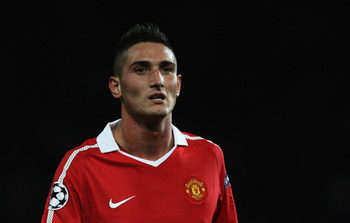 Alex Livesey/Getty Images
Sell.
Not that any club would pay very much for him.
Perhaps his will be a valuable lesson in overexposure—his famed winner against Villa only hurting his career in the long term.
He has certainly struggled during his disastrous loan spells at Sampdoria and QPR (although you could make a case that bad luck spoiled his experiences at both).
But take away for a second his goal against Villa, and Macheda's CV looks a little patchy to say the least.
It is one thing to preach patience, but for a player like Macheda, I would argue that reserve-team football every week, with the odd League Cup game thrown in, isn't enough to mature a young footballer like him fast enough.
Besides, being stuck behind Rooney, Welbeck and Hernandez doesn't give you much of a chance anyway.
I guess we'll always have Martin Tyler's voice-cracking, spine-tingling "MACHEDAAAA".
Keep Reading

Manchester United: Like this team?