John Laurinaitis' Best On-Screen Botches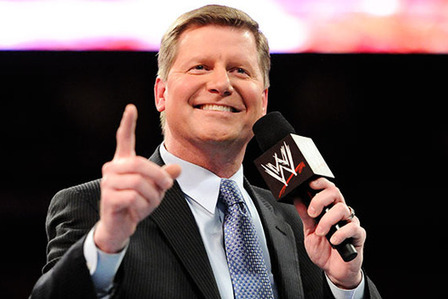 Ever since John Laurinaitis became an on-screen character on WWE television, hilarity has ensued. Whether it was for his goofiness, his voice or for his complete lack of personality, Johnny Ace has given us some priceless moments.

Now that he's won at WrestleMania and he's the GM of both the WWE shows, Johnny is here to stay for a long time.

So I thought of doing a list of the best John Laurinaitis botches that I could think of.
Begin Slideshow

»
Poor Johnny.

This is the one line he's supposed to say day in and day out in the WWE, and he fluffs it too!

I guess he wanted to be the Interim General Manager of Talent Relations!
Mr. Ace wanted Punk to tell him that he respected him in front of the entire WWE "uni-veseresefers."

The Universe lost the little respect it previously had for him too.

And he got a "WHAT" from Michael Cole to boot.
Dolph Ziggler already has an embarrassingly funny ring name, and Johnny manages to make it even funnier this time, going for a bit of alliteration.


This is more of a physical botch as compared to the others where Johnny Ace messes up his lines.

CM Punk lifts Laurinaitis up for a GTS, and he has no reaction at all. Look at his face when Punk has him on a fireman's carry. No screaming, no sign of struggle. It's as if he went to sleep before the move was executed.
This really took the cake.

The Miz attacked Santino Marella to impress Johnny. And Johnny got his own team name wrong. The Miz's reaction is absolutely priceless here.

Oh dear, Johnny.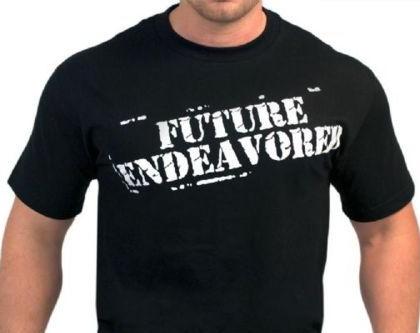 The best WWE t-shirt ever.
John Laurinaitis, however stupid he may seem in the ring, has managed to entertain us with his unintentionally funny promos.

If you think I missed out on any of your favourite Johnny Ace moments, voice it out in the comments section. I'd be happy to hear it and have a hearty laugh!

Thanks for reading and cheers!