The 25 Sexiest Female Fighters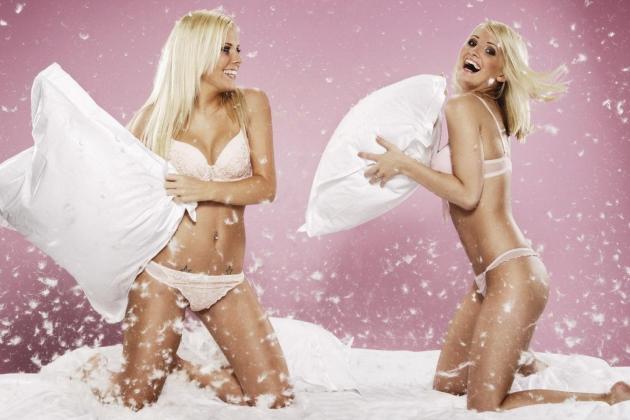 Punching, kicking, pinching, biting, slapping, hugging, kissing...wait a second. Kissing?
Females that fight are hot. It is sexy watching two smokebombs explode on each other using fists, feet or any other means necessary to win. It is exciting to see two women fight.
It is even more exciting when those women are good, too. I have scoured the Web to find some of the hottest female fighters in the world. It was not an easy job, but someone had to do it. So pop a top and sit back to enjoy the show.
Here are the 25 sexiest female fighters.
Begin Slideshow

»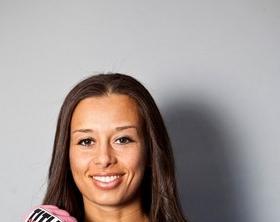 When your nickname is "The Crushen Russian," all I want to know is where that name came from and who is responsible for giving it to her.
The hottie from Connecticut must have beaten up some Russian MMA woman at some point in time. The origin is unknown. But the name is completely awesome.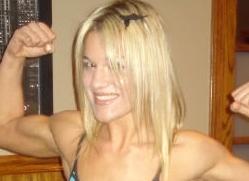 Last September, 505 Games published a game called Supremacy MMA. It is a darker and more graphic version of the previous MMA titles released for gaming consoles.
It also features female MMA fighter Felice Herrig. It is the first MMA video game to feature female fighters. How 'bout dem apples?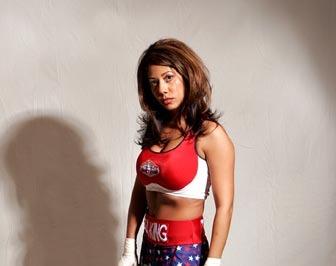 The world of sports features plenty nicknames. From the great ones like "The Diesel" to the more subtle "The Big Jew" named for Sandy Koufax. All those nicknames have a level of intimidation because of who they represent.
But one nickname will always win. One nickname will always strike fear into any opponent at any level. That is "The Black Widow."
Lisa King has been called this since 2004. I don't plan on asking her why anytime soon.
Don't let Kaitlin Young's cute face and blonde hair fool you—she is a beast. She once knocked out three women in the same night.
Lucky for her that she was in an MMA ring; otherwise, she would probably be spending some time in jail for that assault. But it would have been worth watching.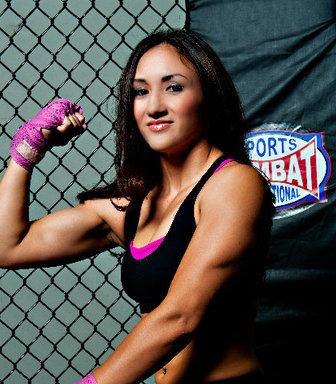 This past December, Carla Esparza defeated Felice Herrig by unanimous decision during XFC 15. With that victory, the Redondo Beach native raised her win total to six for her career.
The most impressive stat is that this beautiful young MMA fighter has never been knocked out. In her entire career, she has only been submitted once but never knocked out.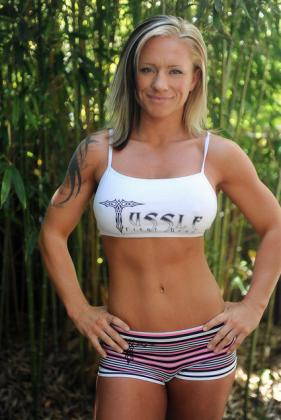 From this photo alone, I don't know whether to yell for help or buy Michelle Ould a drink. Either one I choose, I might be going home with a black eye.
Maybe next time I won't be so mesmerized by the twins sitting atop fair maiden's chest.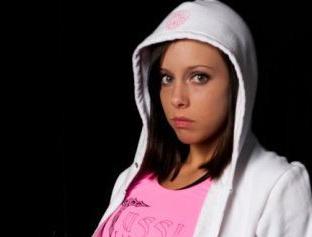 When I think of sexy unknown female fighters, I think of Sarah Goodlaxson. She is cute as a button if that button was ripped like a bronze statue.
One look at her body and I am already motivated to improve mine.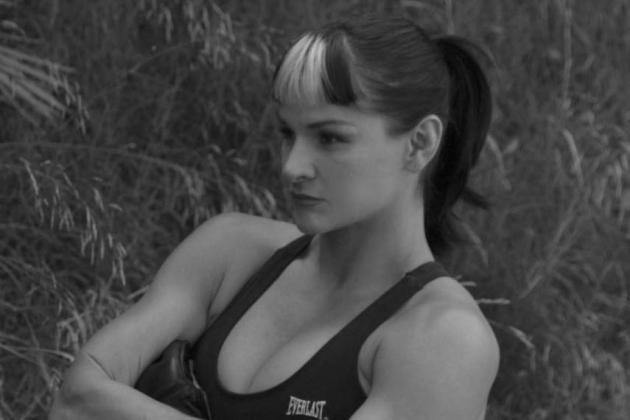 Is it possible to look mean and sexy at the same time? No really, is it?
If so, let me know so I can talk about Debi Purcell. I want to say she is both, but until I get an answer, I will just let you decide.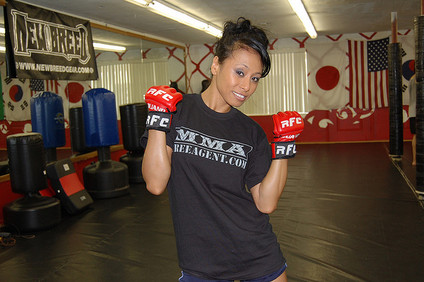 I love these nicknames. They get better all the time.
Caroline "Rare Ninja" Portugal is a fitness guru and MMA fighter. When she is not beating up other women, she is probably lifting weights or chopping down blocks.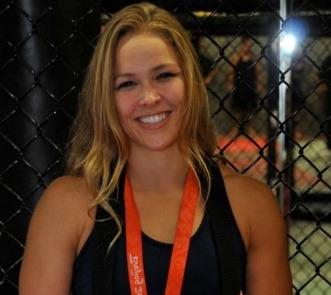 I find women that fight to be sexy. If you don't, why are you still reading?
Ronda Rousey is one of the examples I can use to underline my point. She is the bees knees of cuteness and the dragon's throat of toughness. Just ask Miesha Tate.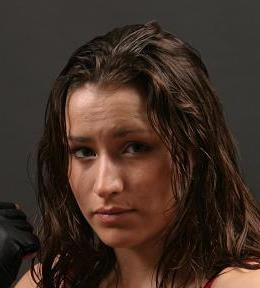 I am sorry, did you say something?
I was distracted by the, you know, the...
Ginele Marquez's gigantic fists pointed right at my head.
What did you think I was talking about?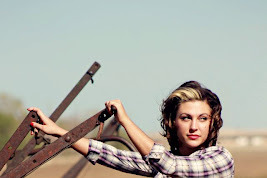 When I first came across the sexy vixen, Chelsea Colarelli, I noticed her nickname was The Italian Princess. That got me to thinking.
Where is she from? Italy? No, that would be too easy. But for all you playing at home, she is actually from Texas.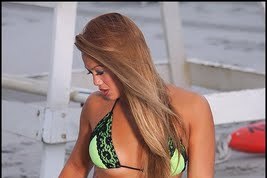 It use to be rare to find a MMA ring girl in the Octagon as a fighter, but after doing this article I have noticed that many of them do.
Andy Nguyen is no different. She started off holding the Round 1 sign and is now punching her way to a title belt. Nice to see the babes in action.
I am not one to kiss and tell, but if I ever had the chance to kiss Jordan Nicole Gaza, not only would I tell you about it, but I would have t-shirts, mugs, Frisbees, posters, buttons, playing cards, etc...
The Ninja Princess would have to beat me to shut me up. And it would be worth it times 10.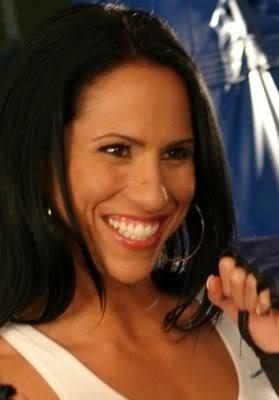 Erin Toughill is a beautiful young fighter. She started her career in the Octagon but left to pursue boxing shortly after.
It wasn't until Laila Ali destroyed her—that is the best word to describe that beating—in the boxing ring that she must have had a change of heart and went back to the MMA world.
Have you seen the video of that fight? It looks like a bulldog beating down a squirrel with the squirrel just standing in there and taking it.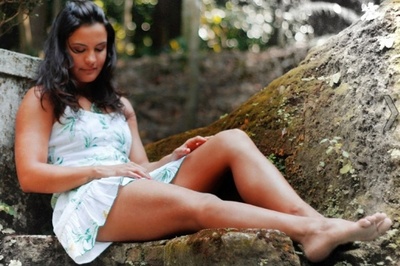 How can you have any article about female fighting and not feature someone from the Gracie family?
Kyra Gracie was born into a family full of MMA professionals, including the creator of the sport. Her looks just gave her that extra edge against all the other female competitors.
Would you tell her she isn't sexy? I didn't think so.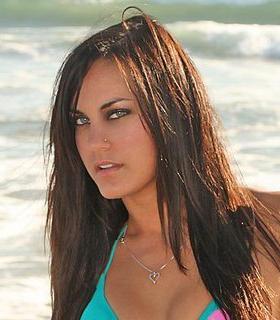 It takes a name like Rachael Cummins to cause such a stir in my world. The last name alone implies something sexual. So why blame us for thinking that way?
Thank you Koast Kombat for introducing me to this beautiful young woman. And to the rest of the world.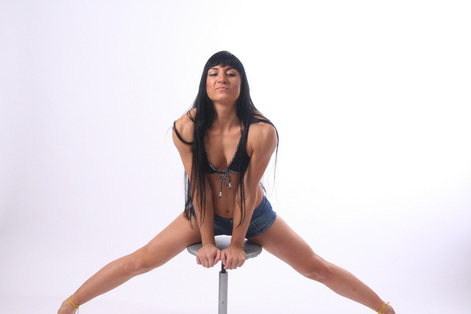 I am so glad I bumped into this gorgeous fighter from Russia. I did not literally bump into her, that would have ended up badly for my face, but I did run across her on the Web.
Since I speak little Russian, I only spent five minutes on her webpage before having to duck and dive. The one thing I came away with is that she is hot in any language.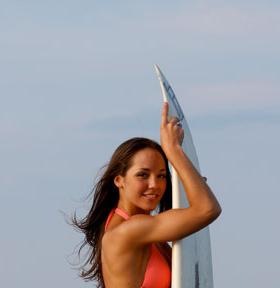 I have always been a big fan of beautiful women. Take one look at my work and you will agree. I do enjoy me some hot females.
Jordan McDonald is no stranger to looking sexy. She might want to stay away from the Octagon. I would hate to see that pretty face get beat up. That would be a tragedy.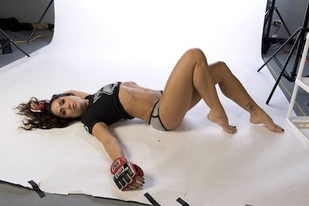 Felice Herrig was not the only female to make her way onto an MMA video game. Michele Gutierrez is the other.
The Las Vegas native was destined to be an MMA fighter. She was born in the town that made the sport famous. If you've never been to Las Vegas, let me remind you that Affliction shirts are a dime a dozen down there.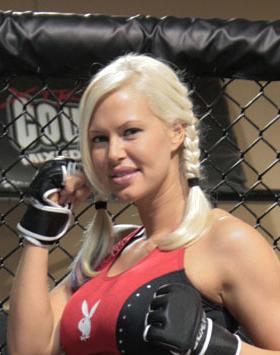 Thank you, Playboy. Thank you plastic surgeons. Thank you breast implants inventor Vincenz Czerny. Thank you tight tops and short shorts, too.
Basically, I am thanking everyone and every thing that has seemingly given us a better-looking Latasha Marzolla. Thank you all.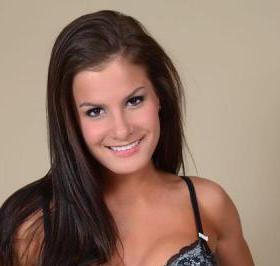 It is not fair that a beautiful woman can fight. What's next? Beautiful women running for President?
Not that I would care. In fact, if Sarah McLeod ran for President, I'd vote for her. So would you.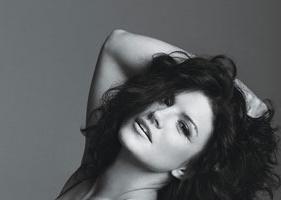 I am as shocked as you are that Gina Carano did not make the top of this list. Shocked.
But the next two fighters should justify the rankings. Just keep on going.
If there is one woman in the world that has transformed from a butch female fighter into a major league sex symbol, it's easily Miesha Tate.
I am not sure when she decided to change her look, but it works. And no one is complaining.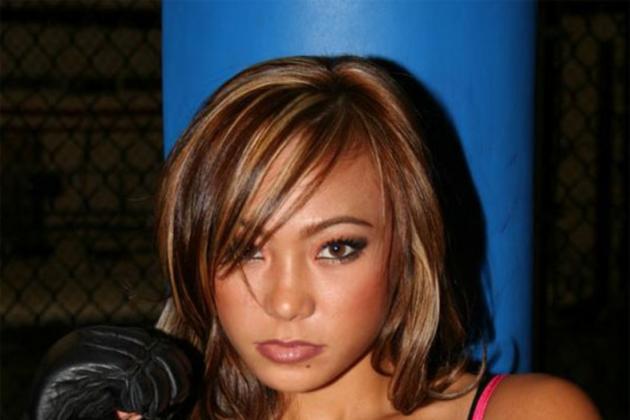 Michelle Waterson is, and has been, the sexiest woman not named Gina Carano to fight in MMA. Now that she is back in the training ring following a brief hiatus to have a baby, she should once again be the next big thing in female fighting.
Welcome back, Michelle. And congratulations on your new title as sexiest female fighter alive.