Masters 2012: What We Learned on Day 3 at Augusta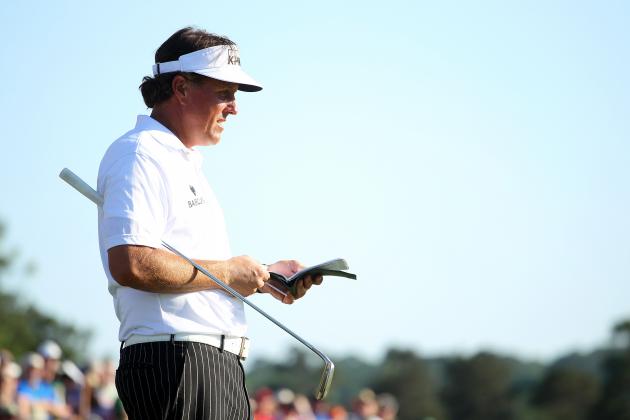 Jamie Squire/Getty Images

Saturday at the 2012 Masters was quite the moving day, to say the least. Viewers really got a sense of how exciting golf is in the major season, especially the Masters.
Many players showed their true colors, while some established themselves as forces to be reckoned with on Sunday.
Overall, Day 3 set the Masters up for what will undoubtedly be a great ending.
Begin Slideshow

»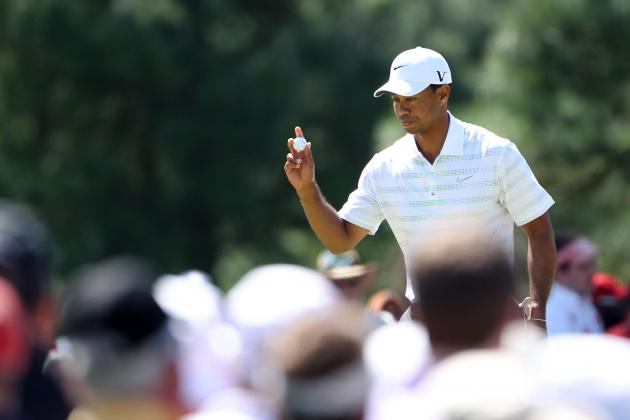 Jamie Squire/Getty Images

Despite everyone's hype, everyone's hope, Tiger Woods showed us he still isn't consistent enough to win a major.
Woods' ball striking has been poor, and he hasn't dropped enough putts to make himself relevant. Currently, this three-over par is the worst position Tiger Woods has been in at the Masters.
What Woods really needs to focus on is being more respectful of the game. With the way his current game is, he only looks foolish to be constantly swearing and kicking clubs.
Right now, there's six inches can't overcome. It's not on the course though, it's between his ears.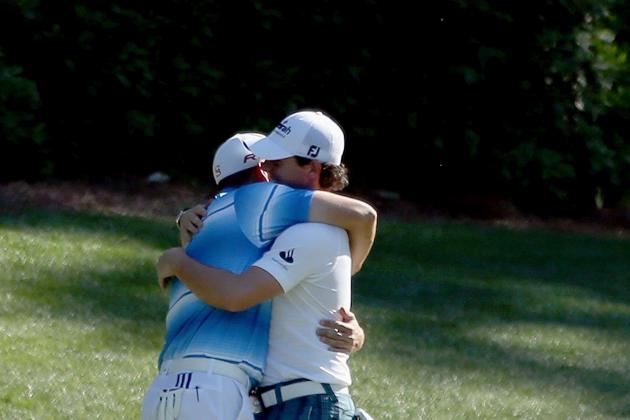 Andrew Redington/Getty Images

Looking at the pairings Friday night, I was really looking forward to seeing the pairing of Sergio Garcia and Rory McIlroy.
Unfortunately, they didn't quite live up to expectations, more specifically McIlroy.
However, they both took it in stride. On the 12th hole, they both made their first birdies of the day and gave each other a hug for getting over the hump.
That is the kind of camaraderie that golf is supposed to have, and that is always good to see on TV (Tiger Woods, take a page out of the book here).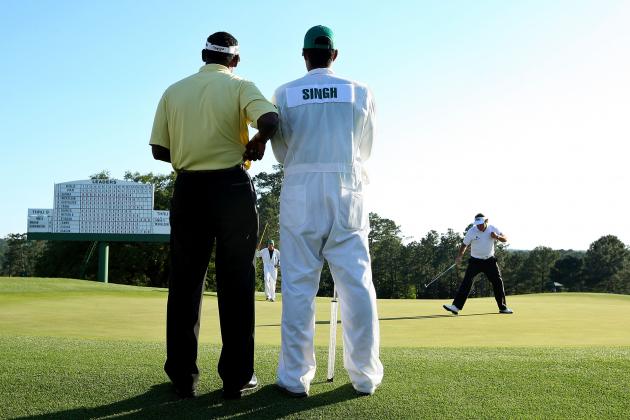 Jamie Squire/Getty Images

Peter Hanson may have had the lowest round on the day, but Phil Mickelson is heading into Sunday hotter than anyone on the course.
Mickelson put on a clinic on the back nine of Augusta National on Saturday and had the fans going crazy.
Words cannot describe how fun it is to watch someone do what Phil does.
All I have to say is: Who hits a flop shot on a tight lie?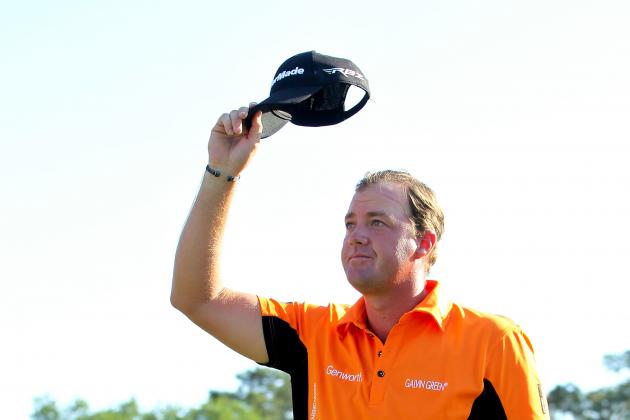 Jamie Squire/Getty Images

So far, Peter Hanson has two very low rounds at the Masters. He fired a first-round 68 and a third-round 65. Unfortunately, his second round of 74 kept him from taking a big lead into Day 4.
So Sunday is a toss up. Hanson could come out firing or succumb as Rory McIlroy did last year.
So far, Hanson has proved to be one tough Swede and is playing well going into the final day. It should set up a nice final-round battle.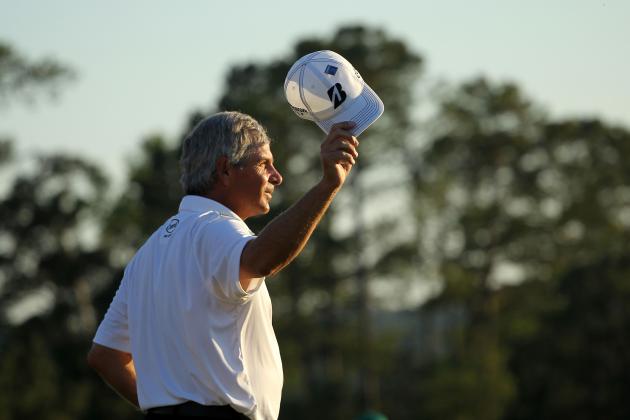 Jamie Squire/Getty Images

Despite his second-round 67 that jumped him into the lead going into the third round, Fred Couples ran out of gas on Saturday, finishing at three-over on the day, two-under for the tournament.
Coming in, Couples had played three consecutive weeks, and it had to set in at sometime.
It looked like it did on Saturday, as Couples just never got it going and couldn't make any putts that he had going on Friday.
It's disappointing Fred couldn't stick around, but it's nice to see him at least playing well.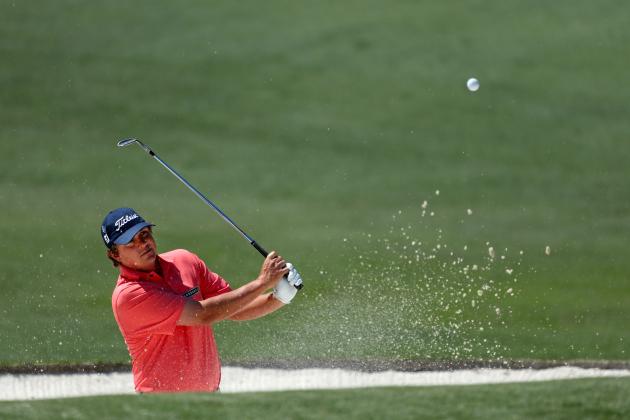 Andrew Redington/Getty Images

On Saturday, whenever Jason Dufner came on, I had to look away. Why?
Because I had to resist the temptation to count how many times Dufner flipped his club around before hitting the ball.
I understand everyone has his own thing, but really? The only time I counted, Dufner flipped four times, backed away and then flipped seven more times before hitting the ball.
Work on it, Jason.