WWE Draft 2012 Preview: CM Punk, and 5 WWE Superstars Who Should Change Brands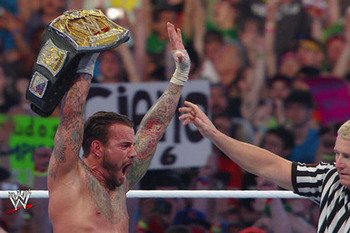 For those of you who still care, the 2012 WWE Draft is set to take place on the April 23rd edition of Monday Night Raw.
With Raw recently being re-branded the Raw Supershow, where SmackDown talents will regularly appear, any residual novelty that the WWE brand split carried has now evaporated.
But that's not to say that a change in scenery for certain big stars won't create some much-needed creative reinvigoration and fresh new matchups.
With the debut of Brock Lesnar on Raw, the flagship show is stacked with star power, and the balance of power desperately needs to be shifted to bring SmackDown up to par—an annual dilemma for the WWE.
CM Punk to SmackDown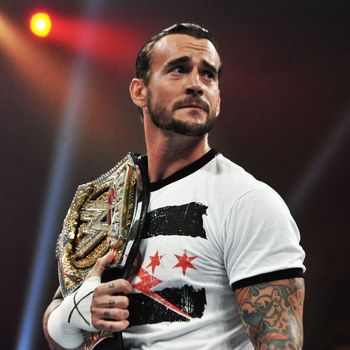 CM Punk's run as the hottest thing in wrestling is long gone, and while the current WWE Champion is still strong on the mic and in the ring, he has proven to be a poor ratings draw no matter where he's slotted on the show.
On SmackDown, Punk would be free from the pressure of drawing a strong rating on a live, flagship show and would avert the risk of being lost in the shuffle with so many big stars now on Raw.
Punk's talents would be best maximized as a focal point on SmackDown where he could benefit from new feuds and possibly help Teddy Long get his job back from long-time adversary John Laurinaitis.
Randy Orton to Raw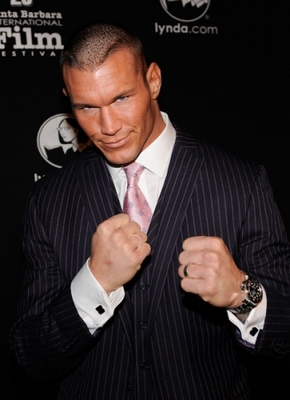 Sadly, the Randy Orton experiment on SmackDown was an abject failure. Orton has always been an awkward babyface, and given his limitations on the mic, his role as the face of the blue brand was an ill-advised one.
Orton's character has been in no man's land for quite some time now, and Orton turning heel and going to Raw would give him a much-needed spark.
Daniel Bryan to Raw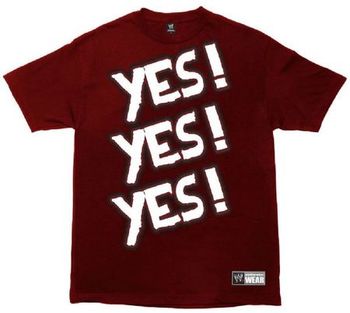 If the live reports on SmackDown were any indication, "YES" is still the biggest thing going in the WWE. What better way to capture the ongoing phenomenon that is the "YES" chant than to showcase its architect live on Raw every week.
Bryan will obviously scale back on his celebratory battle cry being that he's a heel and will be embraced for these actions, but it certainly is fun seeing a live crowd get behind Daniel Bryan.
The revolution for Bryan following his controversially quick loss at WrestleMania has already begun, and the bigger his stock gets, the more sense it will make to put him on the A show.
Chris Jericho to SmackDown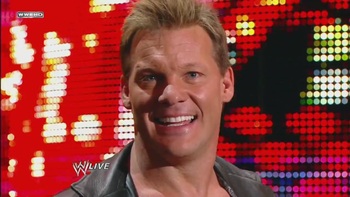 The point has been belabored year after year as SmackDown always seems to have the short end of the stick when it comes to a star presence.
Chris Jericho would be one of a handful of superstars who could rectify SmackDown's pesky problem of coming off like the B show.
If Punk is to be drafted to SmackDown as well, the two could continue a long, entertaining wrestling feud that would fit right in with SmackDown's wrestling first agenda.
A similar move that sent Jericho to SmackDown during his last run proved to be productive as Jericho enjoyed a reign as world champion before feuding with Edge.
Cody Rhodes to Raw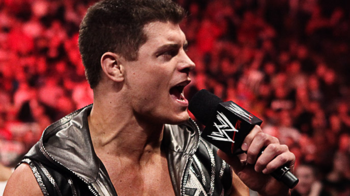 Cody Rhodes has grown leaps and bounds on SmackDown, and it's time for his talent to be featured on the flagship show. If CM Punk is to remain on Raw, Cody Rhodes would be the perfect candidate as heel opposition to the WWE Champion.
While the WWE seems content with focusing on established names to carry the brand, it will be important to cultivate young talent at the same time so the WWE has an plan once their temporary solutions have expired.
Rhodes has shown the ability be a complete WWE superstar with improved in-ring work and excellent promos. If given the chance, Rhodes would certainly break out on Raw.
Get the latest scoops on Brock Lesnar's return to the WWE in Big Nasty's latest entry for B/R Video. Follow Big Nasty on Twitter @ThisIsNasty.
Keep Reading