The 15 Sexiest Siblings in Sports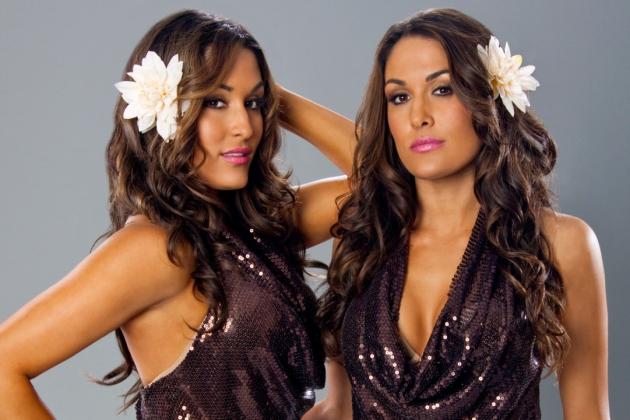 Being an only child can have its benefits. For Christmas, all the presents under the tree are all yours with none to share. When your birthday arrives, the presents are bigger because of the lack of another sibling. You also receive all the money from grandma without having to split it up with the others.
Being an only child rocks.
But having a sibling, well, that can be super awesome too. In fact, I would rather have siblings than grow up alone. It is nice to have someone to go to without having to bother mom or dad. It is fun to confide in someone that will always have your back, through the good and the bad times.
In sports, it is even better. Some of these women play the same sport, especially the twins. Some of them are just related to an athlete or sports hottie.
There are no restrictions here. If you are a sibling to an athlete, you make the cut.
Here are the 15 hottest athlete siblings. Enjoy.
Begin Slideshow

»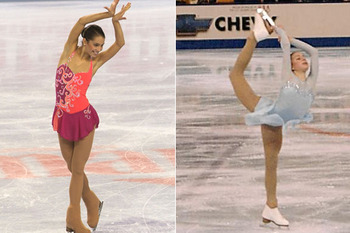 Alissa is now the most talented sister. Amber is the sister that could have had a great ice skating career but ran into the injury bug too many times and had to retire early to become a coach/choreographer.
Alissa has been skating since she was 18 months old. 18 months, not years. When I was two years old someone had to help me walk but she was ice skating? Wow.
If there was ever a time to discuss oddities and weird facts of the world, it would be now.
Erika and Emilia Nystrom are beach volleyball twins from Finland. Finland has beaches? It just seems like a country that would be without heat but I looked it up, and yes, it gets super hot up there. Average temps get into the 80's during the summer.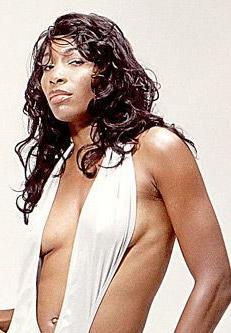 I always found Venus Williams sexy. She has got to be the tallest woman in tennis, but she is only 6' tall. Her long legs make her look 7', at least.
Tall or not, she still stands at a great height, and sports one of the sexiest pair of legs in all of sports.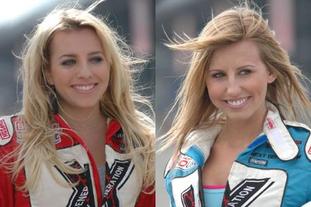 Ashley Force Hood has two younger sisters, Courtney and Brittany.
Both of the sisters like to race. And they love to drive fast. It never hurts when they all look alike. It is like a family of hotness, and we all love it.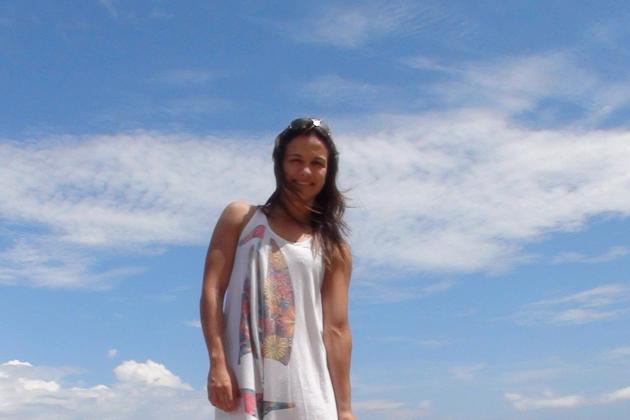 The last name should give her away immediately. Kyra Gracie belongs to the Gracie family, you know, the ones that invented the sport of mixed martial arts.
She is also not that bad of a fighter. She has won countless titles, and has a Brazilian Jiu-Jitsu black belt. That is far more impressive than any other belt. Chuck Norris would even agree.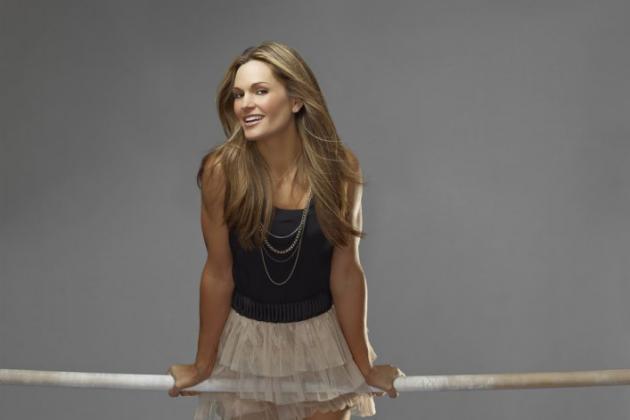 Katina Taylor is the current wife of former NFL star Jason Taylor. She is also the big sister to retired NFL great Zach Thomas.
I said current wife because, in 2006, she filed for divorce, not once but twice. However, she had a change of heart and withdrew those papers. I guess she does follow through with those threats, isn't that right, Jason?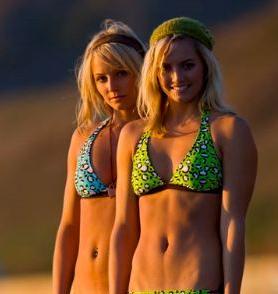 If surfing was ever in need of a pair of hot twins, I found two of them.
Hailey and Sierra (even the names are hot) Partridge are twin sisters with a love for surfing. We are all thankful they chose a sport that requires bikinis and beaches.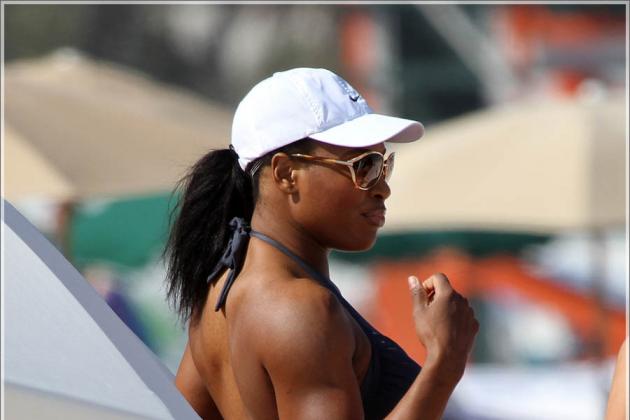 If Venus Williams has the sexy long legs, Serena has the sexy round romp.
Between the two Williams sisters, they have the two sexiest features I admire in a woman. Now, if only we could combine the two to form a beast of a sex symbol. That would be perfection.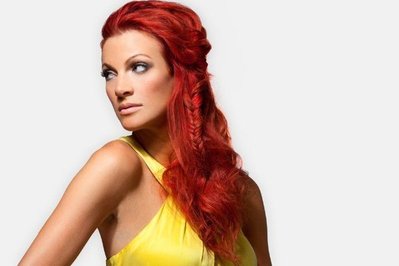 If you are a fan of teenage dance movies, you know who this is. I mean, you watched Step Up 3-D like I did, right?
Kendra Andrews is the little sister to ESPN hottie Erin Andrews. She might be in Erin's shadow, but following her appearance in that movie, I think she is easily the hottest of the two.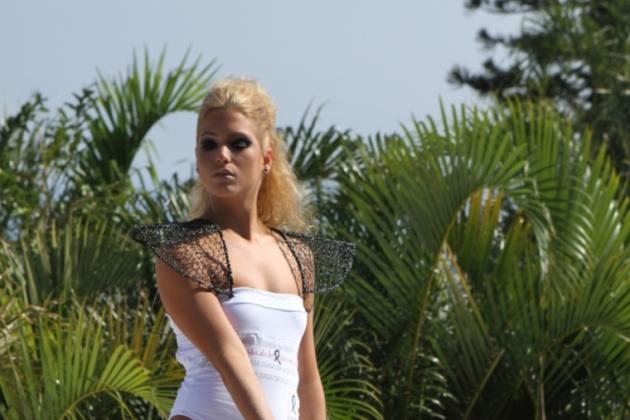 The twins from down under—if you consider South America down under North America, than I guess you can call Brazil down under—Branca and Bia Feres are back in another one of my lists.
They retired almost two years ago, but that will never stop me from admiring the talents of two of the sexiest sisters to ever swim together.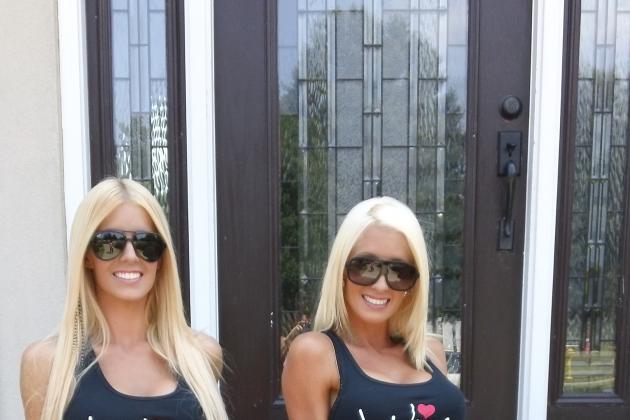 Nascar is the one sport that needs more women. Danica Patrick is hot, this is a fact. But she is alone out there. It is time two sisters joined forces and climbed into the rankings.
Amber and Angela Cope are the next big thing to happen to Nascar since the invention of the pit crew. It never hurts that they look like a hotter version of Paris Hilton.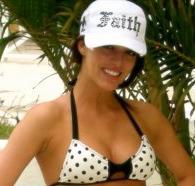 Blair McElroy has a brother, Greg McElroy, that most of the nation, outside of Alabama, is not a big fan of.
Now that he has recovered from a season ending thumb injury, he might be starting for the New York Jets in no time. Who does he have to beat out? Mark Sanchez and Tim Tebow? Really? He should be the starter by Week 1.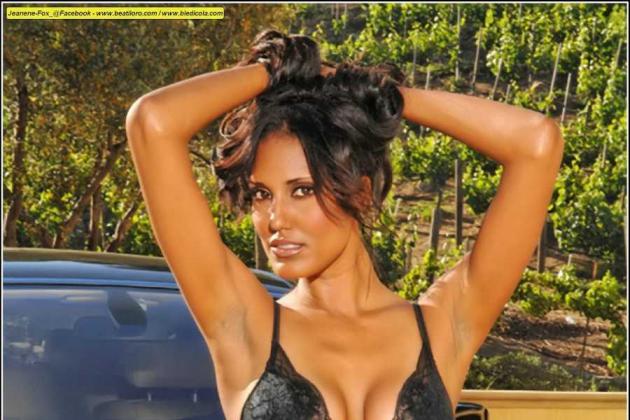 If you remove the exquisite body, long healthy legs, and gorgeous breasts, who do you see? Does she look familiar?
If you did not guess Rick Fox, you should look again. Jeanene Fox is the sister of Rick Fox, and if he was ever to have a sex change, here is a preview.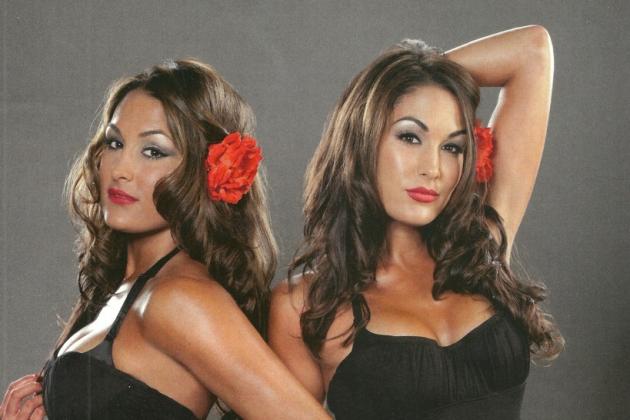 The Bella Twins of the WWE are two of the sexiest athletic twins on the planet. I once thought those lovely ladies from Brazil owned that crown but now I have been introduced to Brie and Nikki Bella.
And yes, wrestling is a sport. The moves might be fake but they still have to jump, kick, and workout everyday. Their bodies aren't fake.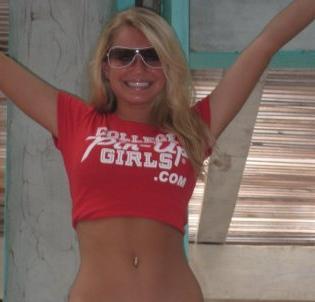 How do you not know about Colt David? When has it become burdensome to keep track of all former NCAA kickers?
Kelsey David is the only reason we still remember the former LSU fake field goal enthusiast named after a horse. After browsing through all her photos, I wondered why I never knew who she was before.