Chicago Bulls: 3 Underrated Players Who Don't Get Their Due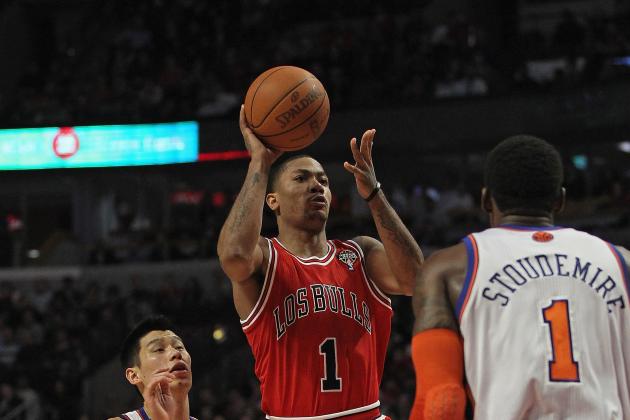 Jonathan Daniel/Getty Images

Made you look! Derrick Rose is amazing, but it's hard for the reigning MVP to be underrated.
The Chicago Bulls are the best team in the NBA! But how did they get there? The Bulls are not a team of superstars driven by players like LeBron James, Dwyane Wade or Dwight Howard. Chicago is all about depth, and the special contributions of players whose accomplishments stay under the radar.
So, who are the Bulls' top three players who don't get the credit they deserve?
Begin Slideshow

»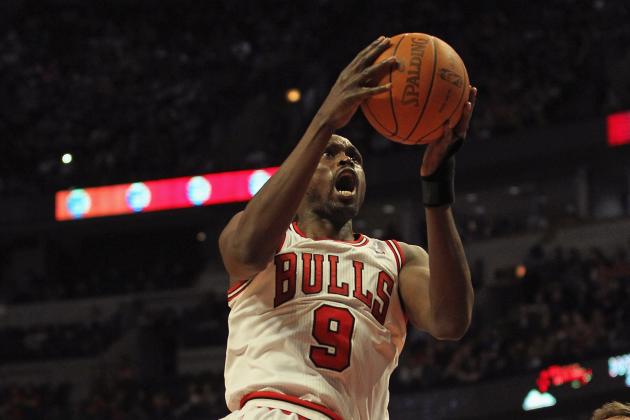 Jonathan Daniel/Getty Images

Luol Deng is the Bulls' second-best player, but it's hard to fully appreciate his talents.
Many people just judge offense when they grade an NBA player. That is why Joe Johnson signed a $120 million contract. But the best contributors play hard on both sides of the floor, and no one in the NBA does that better than Luol Deng.
On offense, Deng is just below all-star level. He scores in the mid-teens with relatively good efficiency, can move without the ball and slash to the basket, and now makes three-pointers. But he thrives on defense: Deng is the team's defensive captain and team leader on that end of the floor.
So, Deng's accomplishments and importance on both ends of the floor make him very, very underrated.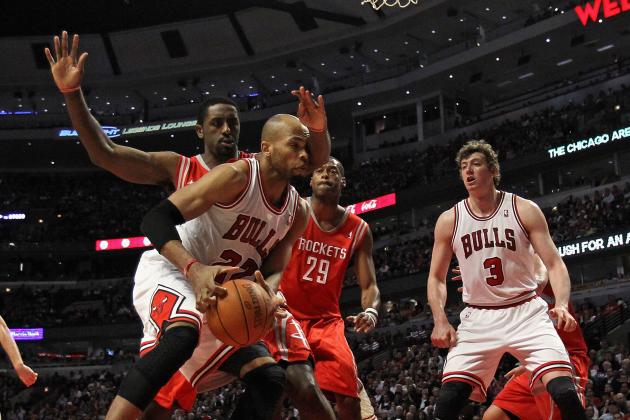 Jonathan Daniel/Getty Images

The Bulls' 'Taj Mahal' is very underrated, in fact he is essential to Chicago's front-court rotation.
Gibson's weakness is that he fouls too much and has a limited offensive skill set. Plus, he does not start, so few fans outside of Chicago know just how good he is on a basketball court. He is a tenacious defender, probably Chicago's best defensive player in the front-court. Considering that includes Joakim Noah and Omer Asik, that is saying something.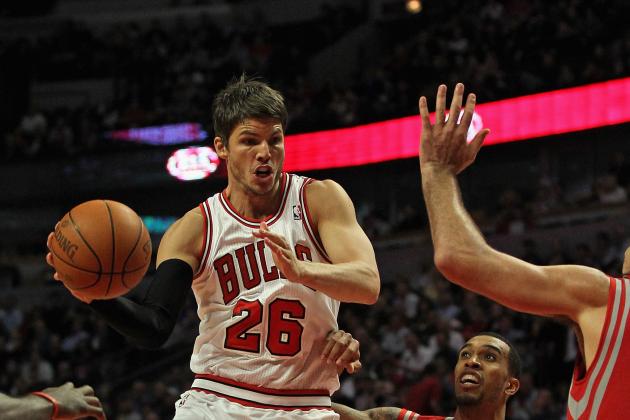 Jonathan Daniel/Getty Images

How valuable is being automatic from the three point line? Pretty important, and for Korver and the Bulls, it's absolutely critical to the team's success.
Korver is the Bulls' best outside shooter. He is often Chicago's only true shooter on the floor, particular in lineups featuring Rose, Deng and Joakim Noah. He provides essential range shooting that the Bulls simply cannot do without.