15 Athletes and Coaches Who Have Had 'Inappropriate Relationships'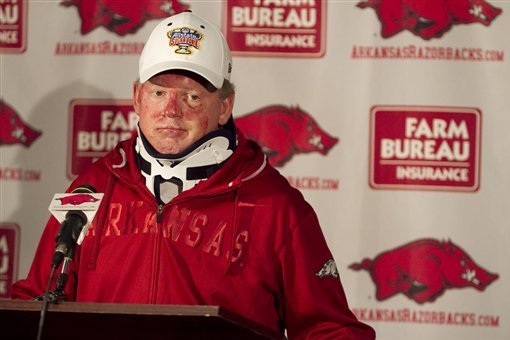 The news of Arkansas head coach Bobby Petrino's affair with a 25-year-old student-athlete may have come as a bit of a surprise, but it certainly wasn't a shock.
Cheating scandals in sports are so common these days that I actually found the site of Petrino's mangled face a lot more jarring than the fact that he managed to find a hot blonde willing to share a bed with him.
The Petrino scandal is just the latest in a long line of line of cheating incidents to become gossip fodder for the public.
Here are 15 coaches and athletes who have been caught having "inappropriate relationships."
Begin Slideshow

»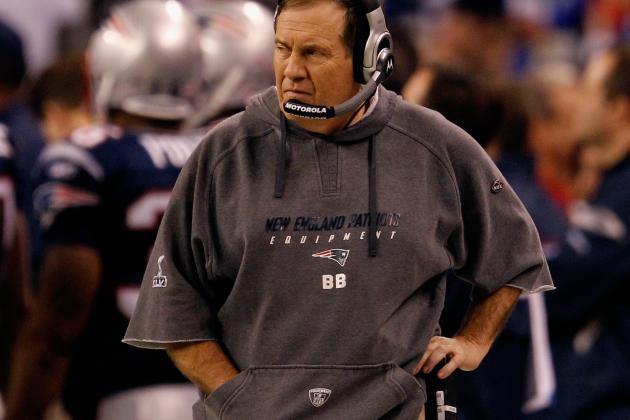 Rob Carr/Getty Images

In 2006, Patriots head coach Bill Belichick was named as "the other man" in a nasty divorce case in New Jersey.
According to the case details, Belichick had known the woman since 1990 and had flown her to the Super Bowl in Houston.
Awkward.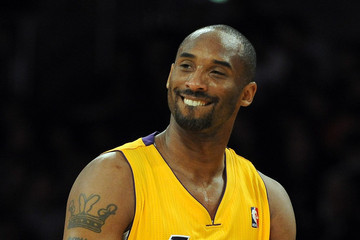 In late 2011, Vanessa Bryant, the wife of Lakers superstar Kobe Bryant, filed for divorce—effectively ending their relationship of over a decade.
The couple had survived scandal in the past; most notable was the rape allegation he faced in 2004.
Vanessa was allegedly fed up with Kobe's cheating and decided to put an end to it once and for all. At least she made out like a bandit in the divorce settlement.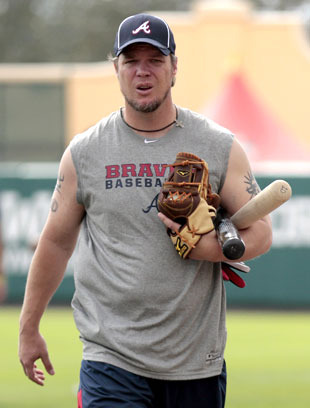 In 1998, Braves third baseman Chipper Jones admitted to "messing up royally" with his wife Karin by carrying on an affair with a woman for over 18 months.
Jones acknowledged publicly that he fathered an illegitimate child with the woman and pledged he would support the child—but still hoped to reconcile with his wife.
The marriage didn't survive.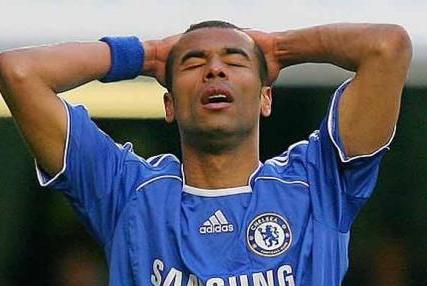 Between 2010 and 2011, footballer Ashley Cole was continually in the news for cheating on his wife, Cheryl.
He was linked to no fewer than five different women in that period of time and even continued to carry on after Cheryl agreed to work on their relationship.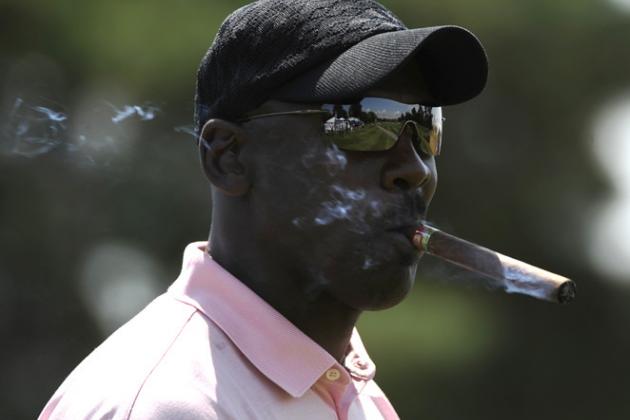 There were a number of reported affairs that ultimately led to the divorce of Chicago Bulls legend Michael Jordan and his wife of over a decade, Juanita. Jordan had a number of reported mistresses, one of whom came forward with some intimate details.
Jordan was also known to kick it in Las Vegas with the likes of Charles Barkley, Derek Jeter and Patrick Ewing—and they weren't in town just to gamble. Hope it was all worth it—Jordan's divorce was one of the costliest in history.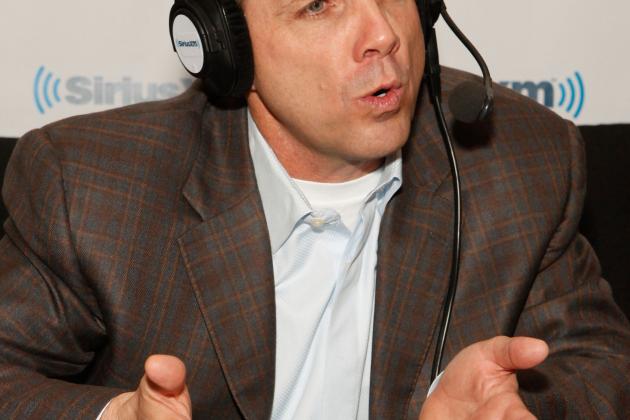 Cindy Ord/Getty Images

Saints head coach Sean Payton is in the midst of a pretty serious scandal right now and will be dealing with the fallout from the Saints bounty program for at least the next year.
It was just over a year ago that Terez Owens reported that Payton was caught cheating on his wife in New Orleans, leading to rumors that he may be looking for a change of coaching venue.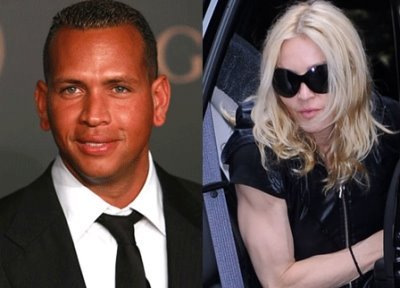 In 2007, the New York Post had a front-page story featuring (then-married) Yankees superstar Alex Rodriguez out on the town with a mystery blonde. It was the same woman he had been spotted with in Las Vegas two weeks prior.
Rodriguez's marriage didn't survive the scandal and soon after the divorce, he was romantically linked with a married Madonnna.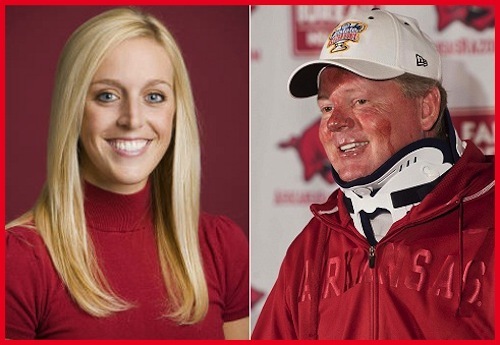 In early April 2012, the tale of Arkansas head coach Bobby Petrino's mysterious motorcycle accident took a scandalous turn when he was forced to admit the "inappropriate relationship" he was having with the 25-year-old companion on the back of his motorcycle.
Petrino was immediately placed on administrative leave after the admission, likely pending an investigation into the fact that he had recently hired Jessica Dorrell, a former student-athlete, as the development coordinator for football.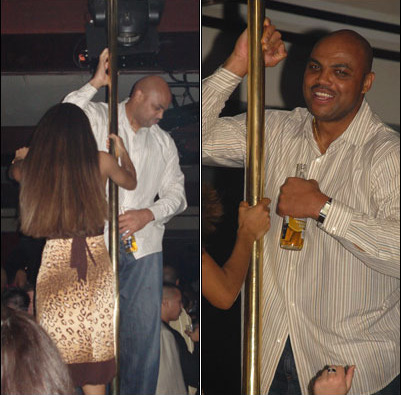 Former NBA superstar Charles Barkley has long been known to step out on his wife whenever the mood strikes him. Hey, he never claimed to be a role model.
In late 2011, Barkley spoke to Jay Leno about Kobe Bryant's cheating scandal, insisting that Bryant should have kept his wife away from other wives and girlfriends.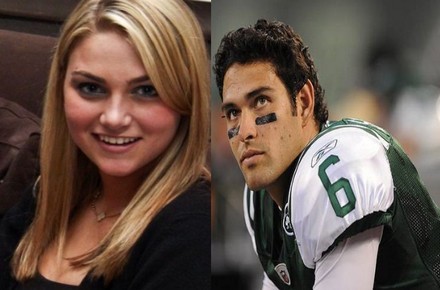 In February 2011, it was reported that Jets quarterback Mark Sanchez had "hooked up" with a 17-year-old high school girl he met at a Manhattan bar.
The girl was identified as Eliza Kruger after she had bragged about her conquest to her friends on Facebook.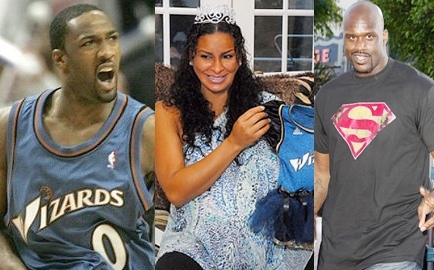 Considering all the accusations of infidelity that adversaries Kobe Bryant and Shaquille O'Neal lobbed back and forth, it was certainly no surprise to learn that Shaq had been unfaithful to his ex-wife Shaunie on a number of occasions.
It was kind of a surprise to learn that one of his alleged affairs was with Laura Govan, the (then) fiance of Wizards star Gilbert Arenas. After the affair was revealed, there was reportedly a lot of drama between Govan and Arenas.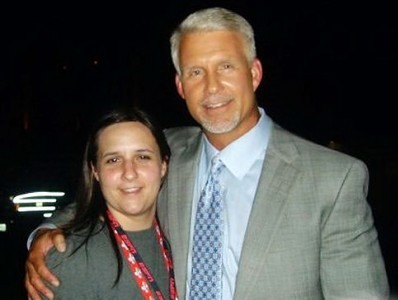 In 2009, ESPN analyst Steve Phillips was fired from the network when the news of his affair with a production assistant became public.
The news broke after the jilted young woman began menacing the Phillips family via Facebook and telephone calls.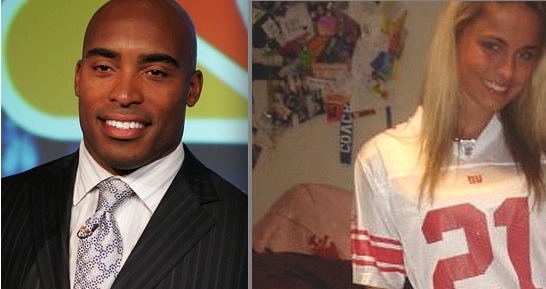 When Giants running back Tiki Barber walked away from the game, seemingly in the prime of his career, for a career in broadcasting at NBC, many wondered why.
Well apparently it was because he wanted to scam on interns. In April 2010, Barber left his wife of over a decade, who was eight months pregnant with twins, for his mistress—a 23-year-old former intern who he had been cheating on his wife with for months.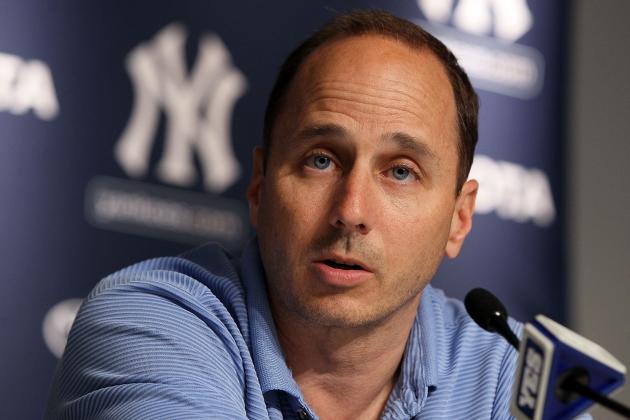 Jim McIsaac/Getty Images

In February 2012, Mary Cashman, the wife of Yankees general manager Brian Cashman, filed for divorce from her husband of nearly 20 years amid rumors of (yet another) affair.
The couple had survived previous rumors of infidelity, but Cashman's years-long affair with Louise Meanwell—a woman now accused of stalking and extorting him—was the last straw.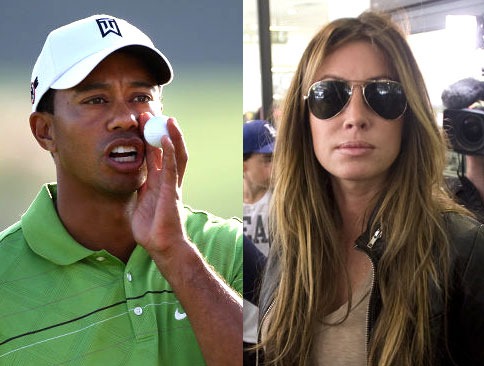 Golf legend Tiger Woods didn't just have one inappropriate relationship while married to (now) ex-wife Elin Nordegren, he had well over a dozen.
Apparently inappropriate is just how Tiger rolls because his current girlfriend, Alyse Lahti Johnston, is the step-daughter of his former agent; who he first met when the girl was seven years old.