Texas Rangers: 5 Positives from Opening Day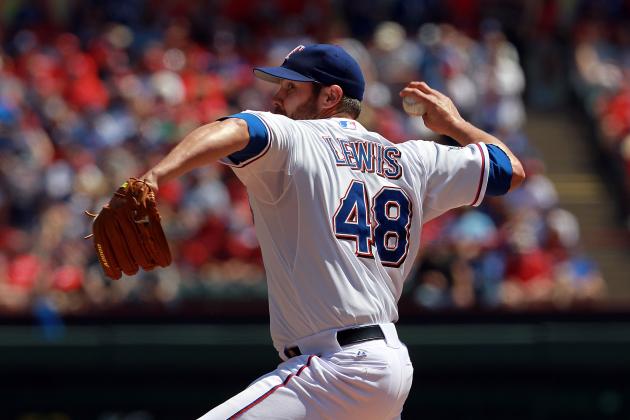 Ronald Martinez/Getty Images
Colby Lewis was solid to pick up his first win of 2012.
It's final in Arlington.
The two-time defending American League champion Texas Rangers 3—Chicago White Sox 2.
Don't ever put too much into opening day wins or losses, but there were a few positives to take from this game that would be outstanding to carry over through the season for the Rangers. The following five slides were the positive signs from this game that if they continue, can definitely carry the Rangers back to the World Series.
Begin Slideshow

»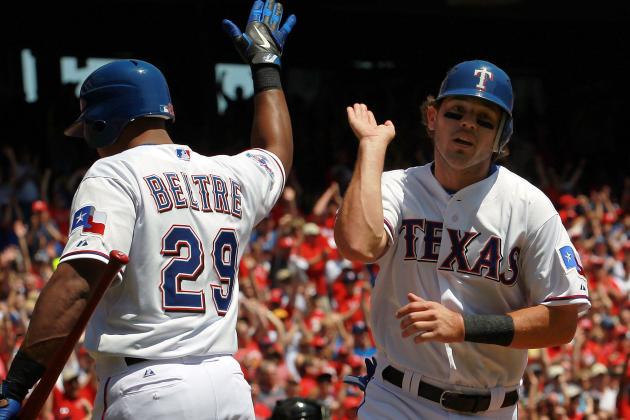 Ronald Martinez/Getty Images
Kinsler cranked the Rangers first long ball of 2012
Ian Kinsler got things going in the first inning with a lead-off double and eventually scored, and then rocketed a solo home run his next at bat to give the Rangers a 2-0 lead.
Kins isn't a prototypical lead-off hitter, but he's the best one the Rangers have.
There were some concern that his ongoing contract negotiations might cause some mental distractions, but Ian showed no signs of that today and could be well on his way to a career year. It would be a huge plus if Ian can improve on the .255 average he hit for in 2011.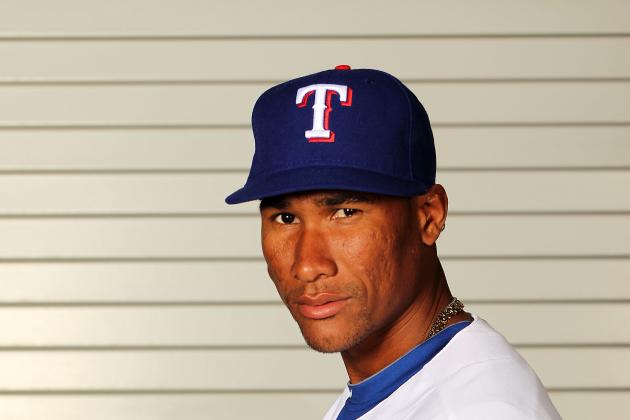 Jamie Squire/Getty Images

Ogando was in the starting rotation in 2011 and sent back to the bullpen in the post season last year.
There were still some concerns on whether Neftali Feliz should be a starter or closer, and move Ogando back to the rotation. If the opener was any sort of indication, leave him be!
Alexi breezed through the 7th inning on just 14 pitches, striking out each hitter he faced. The White Sox didn't have a chance as Ogando's velocity and movement was absolutely filthy.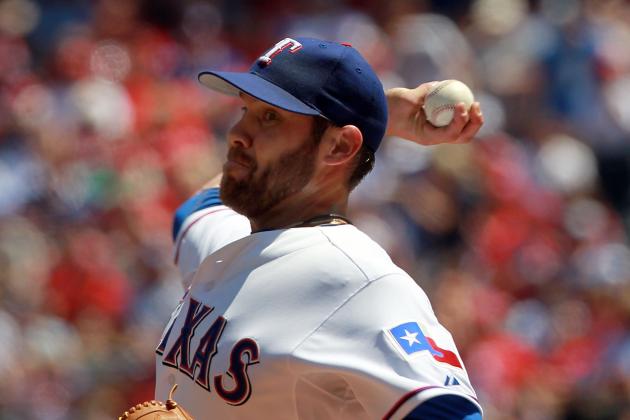 Ronald Martinez/Getty Images

For whatever reason, Lewis has been a stud in the post season and basically a .500 pitcher during the regular season.
A tip of the cap to Ron Washington for giving Lewis the opening day nod when it could have easily been Derek Holland or even Yu Darvish. Lewis struck out nine in six innings of work, and gave up two runs.
The long ball was a killer for him last season issuing 35 on the season, and that continued today as Adam Dunn hit a majestic shot off him today. But Lewis is not afraid of the spot light, and seems to pitch better in big games.
Let's hope today's performance carries over throughout the season.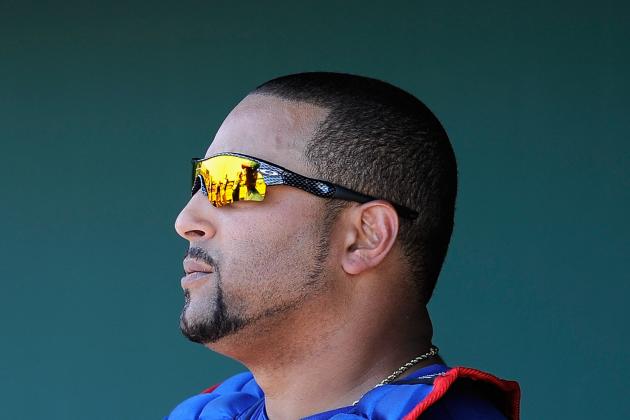 Kevork Djansezian/Getty Images

Torrealba went 0-3 at the plate but he called a sensational game and gunned down Alejandro De Aza in the first inning setting the tone.
It's been said that Mike Napoli would like to catch around 100 games this season, but if the Rangers want to keep Napoli fresh, they might need to minimize that. Torrealba is extremely capable of giving Napoli the necessary rest he needs.
Rangers' hurlers struck out 13 White Sox hitters, and a lot of credit can go towards Yorvit. Here's to hoping he sees more time behind the plate in order for Napoli to match his 2011 numbers.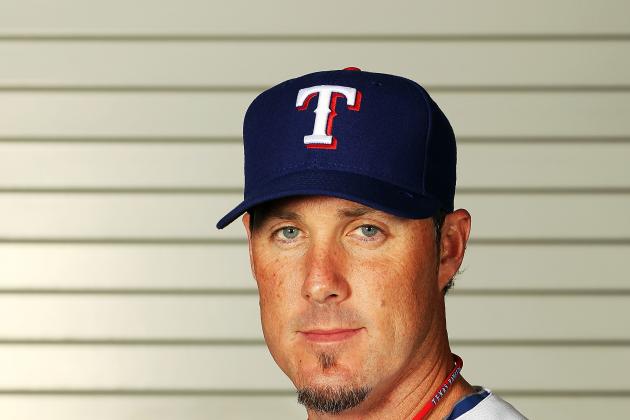 Jamie Squire/Getty Images
Nathan slammed the door on opening day.
Were you 100 percent confident when Nathan came jogging in to pitch the 9th?
Yea, me neither.
Joe had done close to nothing this spring in making anyone comfortable with the decision to move Neftali Feliz to the rotation and hand the ball to him in the 9th. But he had an easy one-two-three 9th to slam the door shut, as he earned his first career save as a Ranger.
To keep things simple, let's hope there are 40+ more of those this season.