WWE: John Cena Doesn't Need to Turn Heel Because He Already Is a Heel
April 6, 2012

Matthew Stockman/Getty Images
In this day and age, nobody likes a character in black and white. They want depth to their persona, different shades of grey, if you will. One particular man has often been considered to be a single shade of black, a stale and boring babyface at the top of the pile. That man is John Cena.
Cena is possibly one of the most successful wrestlers to have ever graced a WWE ring, with many World titles under his belt and a few films to boot. However, despite his accolades, he is probably the most despised man in the entire promotion. Many of the mature, hardcore fans believe that his gimmick has been stretched thin and that he has only one dimension. People are calling for his turn to the dark side.
Since the days of Stone Cold and The Rock, we as fans have slowly transformed our desires. No longer do we want the top face to be a caring, do-no-wrong goody two-shoes. We want edge, we want a spark, we want something that catches our eye for all the wrong reasons.
This is the reason why we fall for stars like CM Punk and Edge, troublemakers who aren't afraid to speak out. Punk is very much the top babyface in WWE right now, and he's the most cut-throat character to step in the ring since Steve Austin.
These few would have been hated in the Golden Era. When Hulkamania was runnin' wild, the most stilted face was Ultimate Warrior.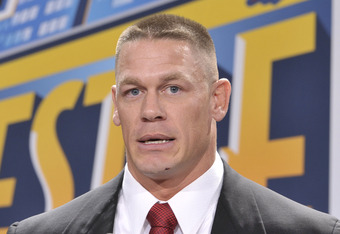 Michael N. Todaro/Getty Images
Now John Cena is very much a Golden Era face. He preaches good will and manners, he does everything in the name of his loyal followers and he never steps out of line. He would have fit right in at the top in the 1980s. Thing is, those days are long gone and have been replaced with the lust for realistic characters and unruly faces.
However, let's think about the very basic definition of a face and a heel. Faces are people who draw love and appreciation from the fans, whereas heels are the polar opposite, designed to create ire amongst the audience. Nowhere in the handbook does it state that a heel has to be a crafty delinquent with a slimy personality. All they have to do is rile up the audience.
It comes down to perception. Kurt Angle, Randy Orton and Rocky Maivia were all notable heels at one point, but were they your typical bad guys? Very rarely would you find them cheating, swearing or doing other unjust actions. They garnered heat in other fashions.
John Cena is just like that. He is an unconventional heel, and possibly a new breed of villain. He is evolved from the copy-and-paste characters of days gone by.
His character revolves around the fact he's turned bland. For months now, we've seen Cena trying his hardest to be liked and appreciated, but his friendly and heroic actions just make us want to see him get beat down more.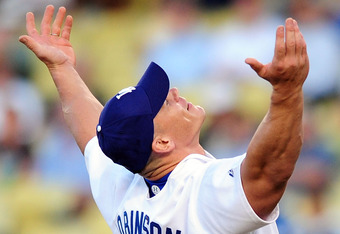 Jacob de Golish/Getty Images
He didn't need a defining moment to turn; it's something that has slowly happened over time. In fact, if you had to pin-point a specific action which really embodied the shift, it would be CM Punk's infamous shoot promo last summer. It was then that people jumped onto the anti-Cena bandwagon, and everybody suddenly became a supporter of the Second City Saint.
Let's go forward to later events, such as the vignettes with Mick Foley and Roddy Piper. Unlike what most people probably believe, these were actually well-devised ideas coming from the WWE Creative team. These suck-up, inanely ridiculous segments were put together not to bring back the Cena fans—it was much the opposite. They were designed to have us resent him that much more.
And it worked. Listen to the jeers he gets when he enters arenas and venues now, and listen to the jeers he gets when he blurts out something so typically babyface.
It's clever. It's smart. It's unlike anything we've ever seen before.
WWE knows that they can really push Cena as the top heel in the promotion simply by booking him as a bad guy. This gets us talking about him, albeit negatively, but it is exactly what the company is aiming for. He is the biggest star on the entire roster, and there is nothing written down, on paper or stone, which states the biggest star has to be a face.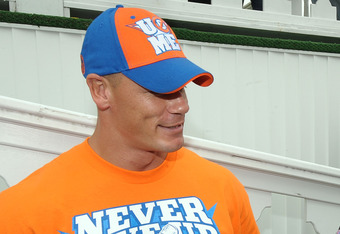 Drew Hallowell/Getty Images
If you think that is just downright stupid and frankly a terrible idea coming from the writers, think again. He has millions of young fans who buy his merchandise who are completely unaware that he is actually the most dastardly man in the company. This rakes in the money for WWE in bucket-loads. Then the older members of the audience, who can't stand Cena, tune in to RAW or buy the PPVs just to see him beaten to a pulp, thus giving more green to the company.
Like it or not, John Cena is a heel.
For more analysis, stories and just general updates, follow JunoJRS on Twitter.