WrestleMania 28: 5 Things That We Learned About John Cena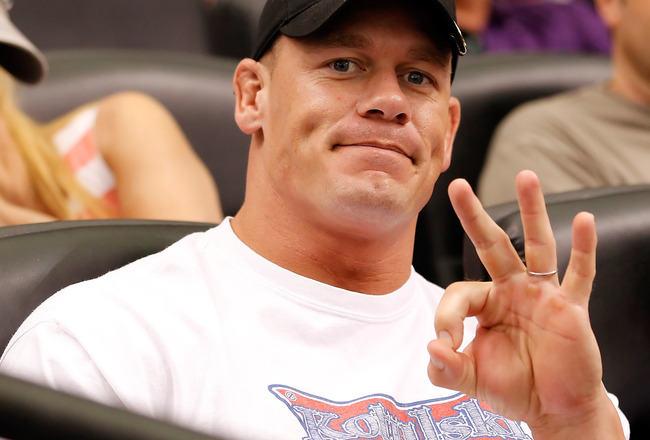 J. Meric/Getty Images
John Cena's WrestleMania 28 did not go as he expected. Cena lost his much-anticipated match with The Rock and then could do nothing but sit on the ramp in disbelief as The Rock celebrated with over 70,000 fans.
Where does Cena go from here? It seems to be downward, as we saw on Raw the next night. Here are five things that we learned about Cena based on the way Miami unfolded.
John Cena Isn't a Good Wrestler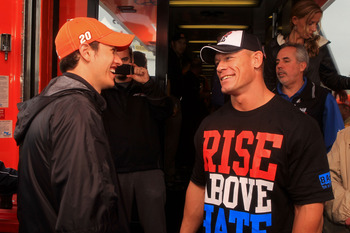 Matthew Stockman/Getty Images
This really isn't a shocking statement. The way Cena lost at WrestleMania by attempting to do the People's Elbow is embarrassing.
Cena really hasn't learned any new moves since he first won the WWE Title at WrestleMania 21. His match with Rock had some sloppy spots, but Cena probably isn't thinking of adding new movies to his arsenal.
Cena Is No Longer the Top Guy in the Company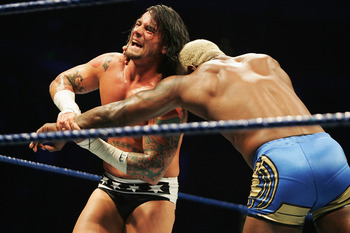 Gaye Gerard/Getty Images
A year ago, Cena and Randy Orton were arguably the two most popular wrestlers in the business. Then came the Summer of CM Punk, and this WrestleMania showed who the top guy in the company is.
Both Cena and Orton lost, while CM Punk retained the WWE Title in a great match with Chris Jericho. You can also add in the popularity of Daniel Bryan, whose heel turn has seen him become one of WWE's biggest stars.
Cena Will Probably Be Forced to Turn Heel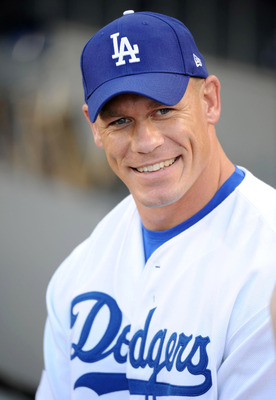 Harry How/Getty Images
The animosity fans feel toward Cena is reaching an all-time high. Cena can't even cut his promos because fans boo him so badly.
With Cena at rock bottom (no pun intended) right now, this may finally be the time for Cena to change and rejuvenate himself similar to what Kane has done.
Cena's Confidence Is at an All-Time Low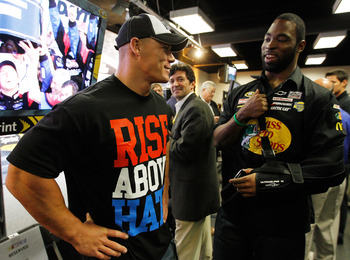 Chris Graythen/Getty Images
Cena spent all year talking about The Rock and how he couldn't lose to him. Cena said the match meant more to him than anything.
Well, Cena went out and lost to The Rock, and now he has to deal with all the crap he said the previous year. Add in the fact that Brock Lesnar destroyed him on Raw, and Cena is becoming a joke.
Cena Must Face Undertaker at WrestleMania 29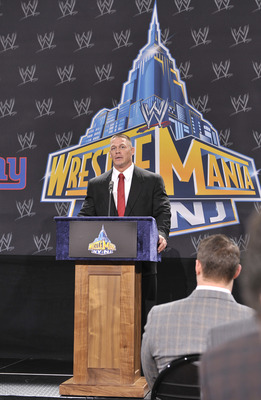 Michael N. Todaro/Getty Images
Nothing Cena does from this point forward will erase April 1st, 2012, unless Cena goes for the ultimate redemption on the big stage, and tries to end The Streak at WrestleMania 29.
It makes the most sense to finally do it now.
This match would probably see a heel Cena looking to try to stop Undertaker from retiring undefeated. This match has legs because rumored matches next year include CM Punk vs. Stone Cold Steve Austin and The Rock vs. Brock Lesnar.
Cena vs. Undertaker would make a great a third main event.
Keep Reading