Orlando Magic: Who Will Be the Next Coach for Dwight Howard?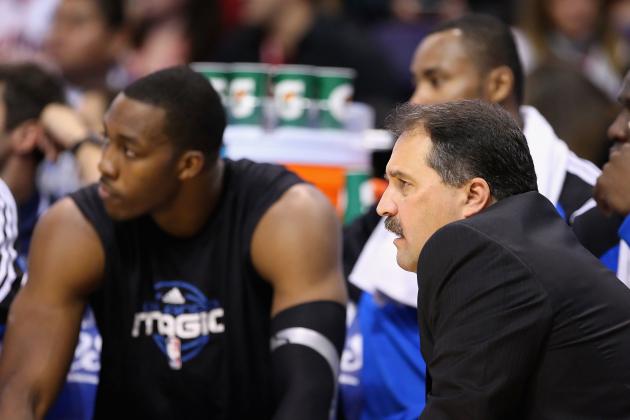 Christian Petersen/Getty Images
Dwight Howard and Stan Van Gundy are already looking ahead.
Hopefully, Dwight Howard and the Orlando Magic have a plan in place.
Howard was very specific about which teams he'd like to suit up for when he made preseason trade demands. He has left no hints as to which coach he'd like to play for, either, despite allegations from current Magic head coach Stan Van Gundy that Howard no longer wants to play for him.
We know that Howard wants to win right now. Think of a coach who has won a championship as a player, assistant or head coach. Or a coach as hungry for a title as Howard is.
We know he's a great defender who wants his teammates to play on both ends of the court. Think of a coach that stresses solid team defense.
We've also learned that Dwight has a lot of power and pull with the Magic front office. Think of a coach that is willing to deal with superstars and their egos.
There always a chance that Howard could go to a team that already has his coaching choice in place.
Still, questions remain. Who will be the GM? Will the Magic make some major offseason moves to acquire another All-Star? How much are the Magic willing to spend on a coach?
And of course: How many of these coaches actually want the job?
Begin Slideshow

»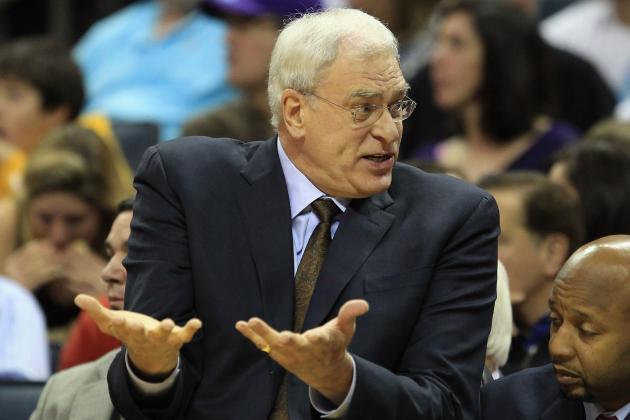 Streeter Lecka/Getty Images
Phil Jackson is probably weighing plenty of options at this time.
So what if Phil Jackson enjoys larger markets like Los Angeles, Chicago and New York?
Phil is a master at managing superstar egos, maximizing potential and putting good teams over the top and to a championship. He coached Michael Jordan (six rings) and Kobe Bryant (five) to their first NBA championships.
But Jackson wouldn't take the job if he didn't think he could win a title.
The Magic have a dominant center and are probably one or two key moves from a championship—ingredients Jackson can use to win his 12th title.
The former head coach of the Chicago Bulls and Los Angeles Lakers doesn't come cheap, though, and left the coaching ranks as the highest-paid head coach in sports.
NBA Career Record as Head Coach: 1155-485, .704 winning percentage
Playoff Record: 333-229
Championships: 11 titles as a head coach, two as a player
1996 NBA Coach of the Year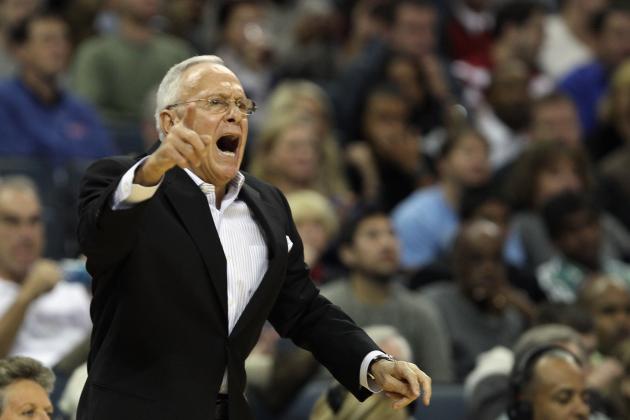 Streeter Lecka/Getty Images
A longtime NBA coach, Brown won a championship with the Detroit Pistons in 2004.
Brown has plenty of championship credentials, winning championships in college at Kansas and in the NBA with the Detroit Pistons.
He stresses defense and understands how to get the most out of his players by getting them to buy in to the team concept.
Hey, he even led the Charlotte Bobcats to the playoffs—where they were swept by the Magic.
Brown is 71, and it's unclear if he wants to deal with the stress of an 82-game season coaching a generation of players that don't respect authority or understand that team unity and sacrifice is needed to win a championship.
If Brown is interested in returning to coaching, he has already proven he will take on any challenge, anywhere. Like Jackson, Brown won't be cheap but he'd be worth it.
NBA Career Record: 1098-904, .548 winning percentage
Playoff Record: 100-93
Championships: One NBA championship, one NCAA championship
2001 NBA Coach of the Year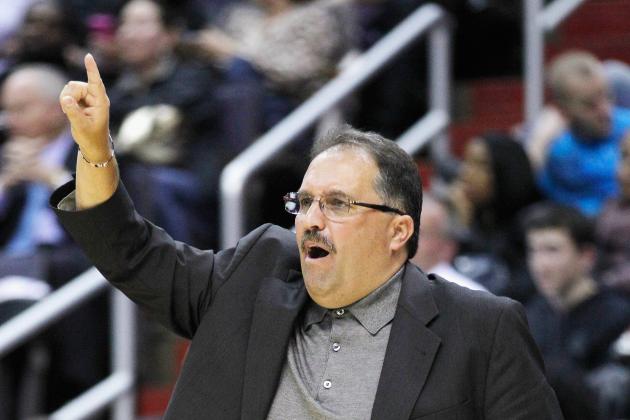 Rob Carr/Getty Images
First things first: Stan Van Gundy is contract through the 2012-2013 season.
With so few championship-caliber coaches available and no announcement that he's been fired, who's to say Stan Van Gundy is out?
All along, Stan Van Gundy and Dwight Howard have been tied together. Their contracts even expire at the same time.
Dwight is the Magic's career leader in several statistical categories. Van Gundy is the leader is the franchise leader in wins.
Dwight has not signed a long-term deal with the Magic yet, and Van Gundy would probably be the best choice to lead the team if Dwight is traded or if he doesn't re-sign with Orlando.
This choice is doubtful, given that the relationship between Howard and Van Gundy is irreparable. But Van Gundy is still under contract through next season, and we've come to expect the unexpected.
NBA Career Record: 366-202, .644 winning percentage
Playoff Record: 47-35
Championships: None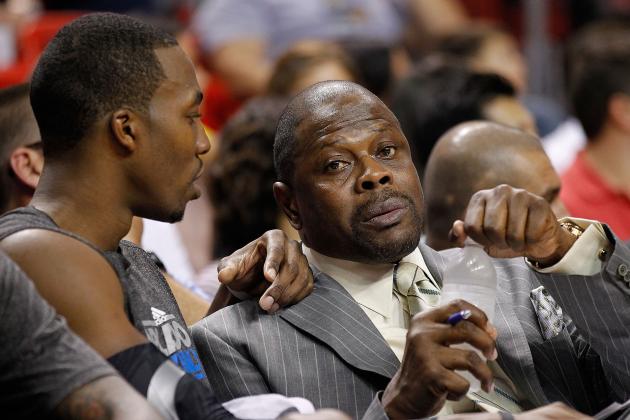 Mike Ehrmann/Getty Images
Patrick Ewing is familiar with Dwight Howard, but may be more interested in the New York Knicks vacancy.
Hall of Fame center Patrick Ewing played the same position as Dwight, empathizes with Howard's hunger for a championship and has familiarity with the team and the situation as a long-time Orlando assistant coach.
Ewing has been saying for years that he's ready to be a head coach. It would be a sort of redemption if Ewing—who didn't win a championship as a player—could win a title as a head coach with the Orlando Magic, where he played his final NBA season.
Immediately in his first season working with Ewing, Howard's rebounds, blocks, and points per game increased.
However, Ewing won't command the respect that a ring (either as a player or an assistant) would give him and also lacks head coaching experience on any level.
Also, Ewing is a member of the old regime, working on Stan's staff in Orlando—and playing for Van Gundy's brother Jeff in New York.
Ewing might be more interested in the New York Knicks' job.
NBA Career Record: 0-0
Playoff Record: 0-0
Championships: No titles as a player or assistant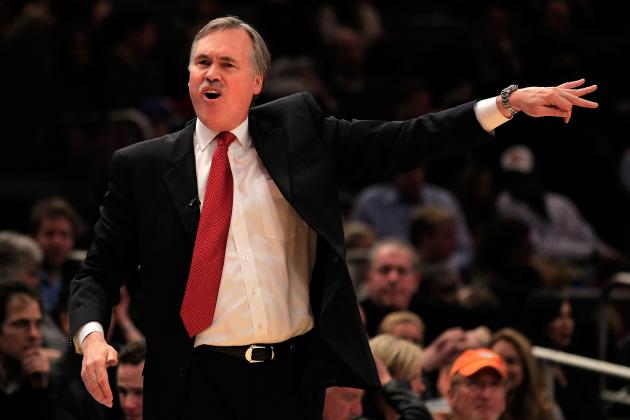 Chris Trotman/Getty Images
Mike D'Antoni loves the three-pointer; the Magic love to take them.
Mike D'Antoni hasn't won an NBA championship, but he's a solid coach who could mesh well with the Magic's personnel.
D'Antoni could work his offensive magic with Orlando's three-point specialists and give Dwight Howard better spacing, fewer double-teams and more scoring opportunities.
But Howard is the three-time defending Defensive Player of the Year, and D'Antoni's team struggle to stop other teams, especially in the Eastern Conference.
NBA Career Record: 388-339
Playoff Record: 26-29
Championships: None