Yu Darvish Debut: 6 Things to Expect in His April 9th Start
Kevork Djansezian/Getty Images

The long anticipated regular season debut of Yu Darvish is almost here.
All the hype and attention will finally be coupled by some play on the field. He has the support of his teammates, coaches and the Rangers' fanbase. Now he just has to show his talent to the many baseball fans who will be watching.
Darvish will square off against Ichiro Suzuki and the Seattle Mariners on April 9th.
Here are a few things to expect.
Begin Slideshow

»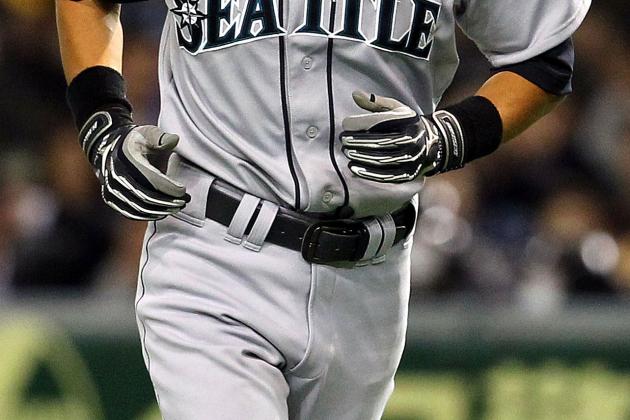 Koji Watanabe/Getty Images

It would have been perfect if the first batter Darvish faced in his regular season debut was the best player his country has ever produced.
Unfortunately, after 11 seasons Ichiro has been moved down a couple spots and will bat third in the Mariners lineup. Although the irony isn't there, watching Darvish pitch to Ichiro will still be a fun matchup.
Ichiro will be a good test for Darvish early, particularly his fielding skills. No one gets more infield hits than Ichiro, so let's see if Darvish is ready for the test.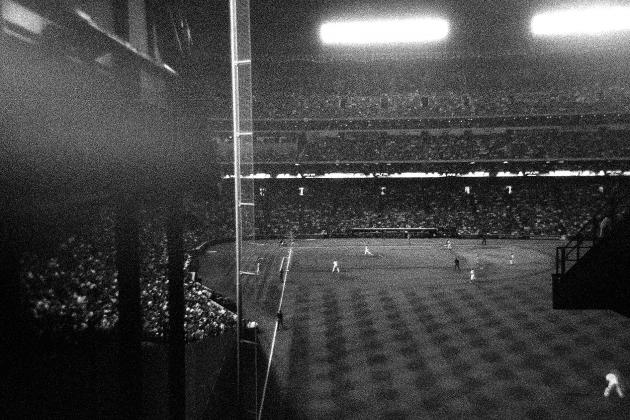 Ezra Shaw/Getty Images

Traditionally, the opening series of the regular season is the easiest for the home team to sell out. Nothing quite beats baseball's opening weekend. No matter how the team finished the year before, fans usually fill the stadium those first two or three games with the optimism of each new year.
Attendance in the second series tails off, usually. This won't be the case for the Rangers on April 9th. Darvish is the star attraction and should be for the whole season.
Big free agents always give people an extra incentive to watch games. But a $100 million star from another country, who no one has seen pitch in the big leagues, is different.
This is just one of many reasons to expect a full house, or very close to it.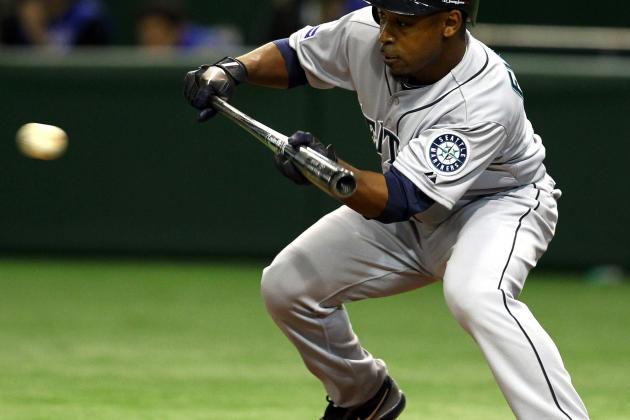 Koji Watanabe/Getty Images

Seattle isn't exactly an offensive juggernaut. No disrespect, that's just the way it is right now.
The Mariners finished dead last in runs and team batting average last season. They do have some young talent like Justin Smoak and Jesus Montero. But, their real lack of run producers, combined with the variety of pitches they will see from Darvish, doesn't look like good news for Seattle.
Expect a good number of strikeouts from Darvish. This will be the first time the Mariners have faced him, and they don't have a huge scouting report on him since he joined the MLB, other than the few games he has pitched in spring training.
Looks like a mismatch on paper, but let's wait and see.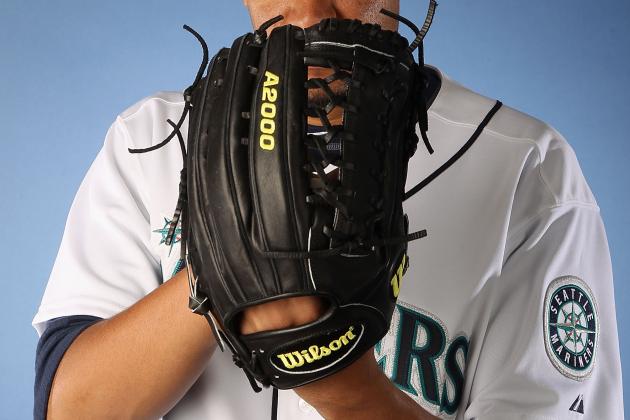 Christian Petersen/Getty Images

Darvish will square off against another 25-year-old right hander, Hector Noesi.
Noesi was the other piece in the Yankees-Mariners trade that brought Jesus Montero to Seattle. While not gathering nearly as much attention as Darvish, Noesi has put together a solid spring and earned a spot in the Mariner rotation.
Similar to Darvish, the Rangers haven't seen much of Noesi, and he could present an interesting challenge. Should this be the case, watch for Darvish to rise to the challenge in his first start.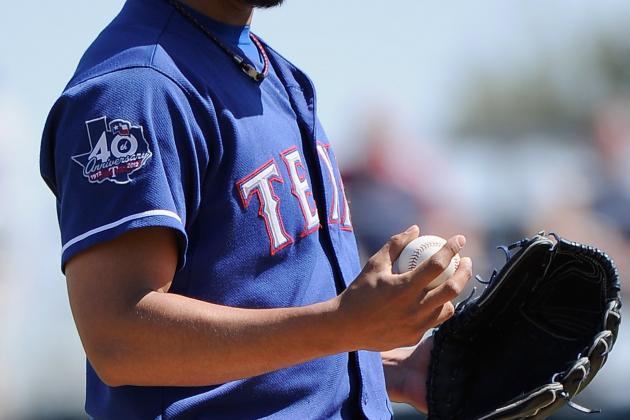 Kevork Djansezian/Getty Images

Darvish struggled with his command from time to time in spring training. He walked a combined seven batters in seven innings against the Brewers and Indians.
This could be a result of a variety of things.
If there is one issue to watch for in his first start, it would probably be a high pitch count. This could come from a walk or simply falling behind hitters. Either way, expect a little trouble in this area for Darvish's first start.
Once again, he is a strikeout pitcher who can help limit the damage.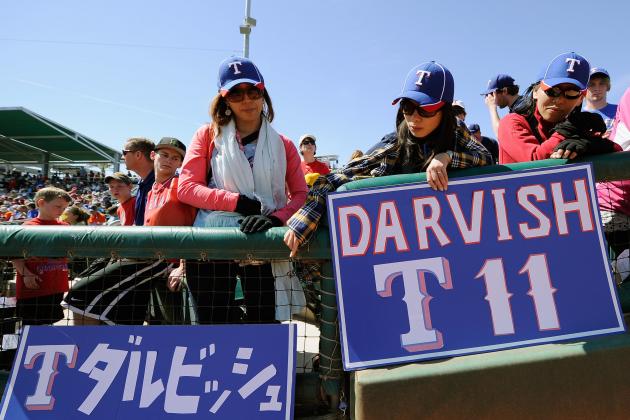 Kevork Djansezian/Getty Images

Darvish will probably try to approach this game just like any other. It won't be, but he has done a good job managing his composure and the media circus that constantly surrounds him. His first start won't be like a game in late October, but the hype certainly feels like it.
Ranger fans will be behind him all the way. There really hasn't been a pitcher quite like him to wear a Texas uniform and everyone is excited to see him in action.
Whether he is the real deal or not is too early to tell. But, that won't stop people from buying his jersey and going nuts every time he strikeouts a batter out.