2012 NFL Draft: 10 Teams with Many Picks That Should Be Active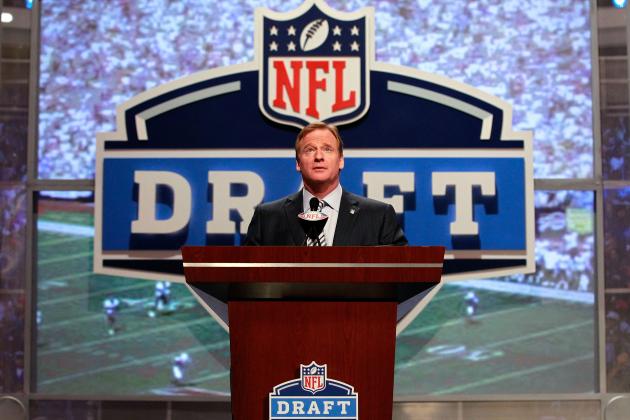 Chris Trotman/Getty Images

For as much as NFL draft prognosticators try to project which players each team will draft, trades every year make the draft unpredictable.

While there is no guarantee that any of these 10 teams will make trades, all of these teams either have a large amount of draft picks or are in a good position to make trades with picks at their disposal. All of these teams have the pieces to make moves up the draft board to select a player they are targeting and down the draft board to continue stockpiling picks and get better value.
Begin Slideshow

»
Rich Schultz/Getty Images

The Philadelphia Eagles are a notoriously active team in the draft. This year should be no exception.

The Eagles hold nine draft picks, including three picks in the first 51 overall selections. They also have a prominent player on the trade block, cornerback Asante Samuel, who is overpaid but is still a very good cornerback and could end up warranting a third-round draft selection.

Also working in the Eagles' favor is that they have very few needs, and therefore can draft on value over need. The Eagles have the flexibility to use their draft selections to get the players who appeal to them most, making them prime candidates to make trades early and often.

2012 NFL Mock Draft 5.0 Selections: LSU DT Michael Brockers (No. 15), Utah State OLB Bobby Wagner (No. 46), LSU WR Rueben Randle (No. 51)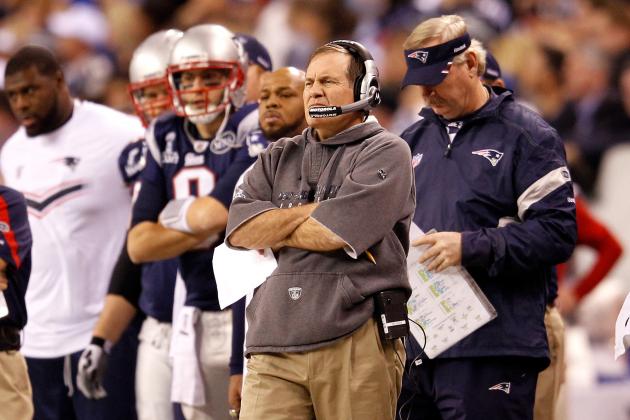 Rob Carr/Getty Images

No team is more active annually in the draft than the New England Patriots, who are notorious for pulling off one-sided trades in their favor and stockpiling first- and second-round draft picks for the next year.

The Patriots used that same strategy to set themselves up well for the 2012 NFL draft: They hold two first-round draft picks and second-round draft picks.

With six picks in the first four rounds, the Patriots have much flexibility to trade up the draft board if they are targeting any players early in the draft. It is more likely, however, that the Patriots will stay with their usual strategy and trade down rather than up.

The Patriots have no picks in Rounds 5 through 7, so they should look to trade down a couple of times in order to pick up extra draft picks.

Mock Draft 5.0 Selections: Illinois DE/OLB Whitney Mercilus (No. 27), Alabama SS Mark Barron (No. 31), Connecticut DT/DE Kendall Reyes (No. 48), Trade down with Oakland Raiders from No. 62 pick to 2013 second-round selection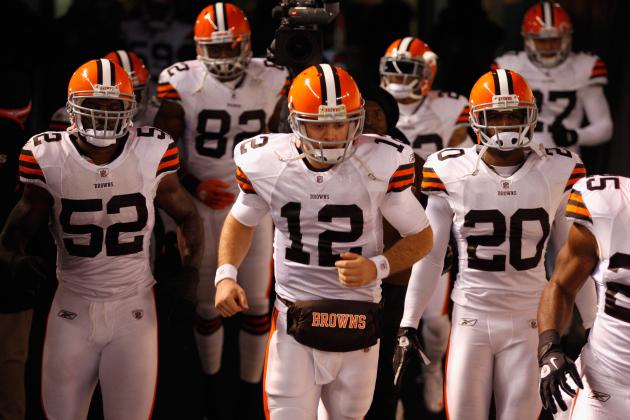 Jared Wickerham/Getty Images

While the Cleveland Browns missed out on the big move to trade up to the No. 2 overall slot and select the quarterback they were pursuing in Robert Griffin III, they are now in a very good position to continue to be active throughout the draft.

The Browns have the potential to trade down from the No. 4 overall slot if they plan to do so, and hold a total of 13 picks, more than any other team.

The Browns have stated that they would consider trading down from No. 4, but will not trade past No. 8. It has been rumored that both the St. Louis Rams, who hold the No. 6 pick, and the Miami Dolphins, who have pick No. 8, could be interested in trading up with the Browns.

Additionally, with so many picks at their disposal, the Browns could start to work their way back up once they make their first pick, especially if they pick up additional selections in trading down.

The Browns have many needs to fill in this draft, including running back, wide receiver, offensive line and linebacker. Expect the Browns to be very active in bringing in the best possible combination of talent to address their needs.

Mock Draft 5.0 Selections: Alabama RB Trent Richardson (No. 4), Notre Dame WR Michael Floyd (No. 22), Oklahoma State QB Brandon Weeden (No. 37)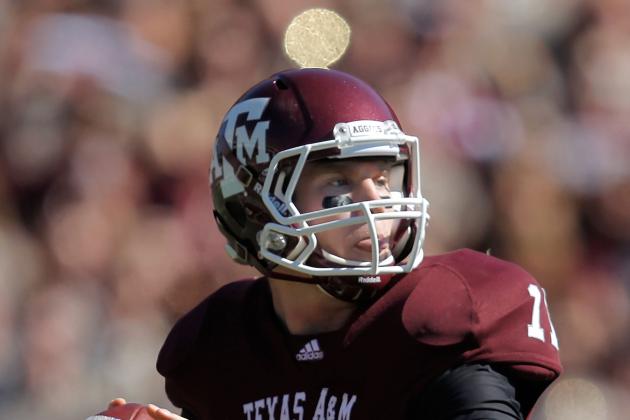 Sarah Glenn/Getty Images

The Miami Dolphins have all seven of their own draft selections, as well as a second third-round pick that actually gives them back-to-back draft selections. That said, I expect the Dolphins to make some moves on draft day.

The Dolphins appear to have their sights set on Texas A&M quarterback Ryan Tannehill as a first-round draft pick. While there have been rumors of the Dolphins trading up to No. 4 with the Cleveland Browns to secure Tannehill, their best move would be to trade down.

A trade up for Tannehill is not likely necessary, as he is a huge reach as a first-round selection, let alone top-10. The Dolphins could actually trade down into the middle of the first round, pick up additional draft picks and still likely have the opportunity to draft Tannehill. If another team is to draft Tannehill in the top eight picks, they are making a big mistake anyways, so the Dolphins' best move is to trade down.

With a new coaching staff, the Dolphins will be running new offensive and defensive systems and will be looking for the right personnel to execute those game plans. Expect the Dolphins to use many draft picks and address need positions including wide receiver, right tackle, defensive end and safety.

Mock Draft 5.0 Selections: Texas A&M QB Ryan Tannehill (No. 12—trade down with Seattle Seahawks), Marshall DE Vinny Curry (No. 42)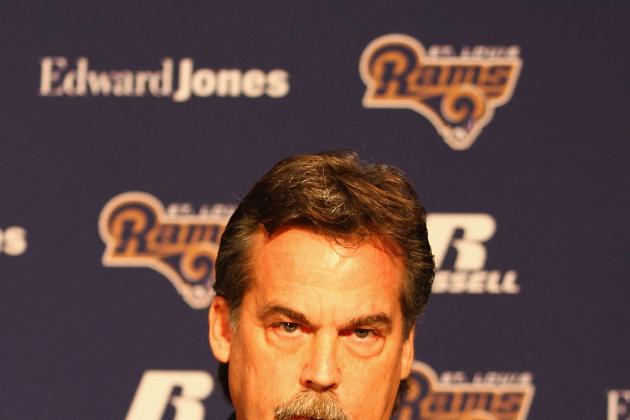 Dilip Vishwanat/Getty Images

The St. Louis Rams kicked off the activity of the 2012 NFL draft when they made a blockbuster trade with the Washington Redskins, moving down four spots from No. 2 to No. 6 overall and picking up the No. 39 overall selection and 2013 and 2014 first-round picks in the process.

Do not expect the Rams to stop being active. They are believed to be targeting either Oklahoma State wide receiver Justin Blackmon or LSU cornerback Morris Claiborne, and are rumored to be considering trading up with the Browns to the No. 4 pick. However, new head coach Jeff Fisher also indicated that the Rams could trade down again, in the interest of stockpiling more picks to address the team's many needs.

Where the Rams stand now, they hold three of the first 39 overall picks in the draft, putting them in great position to be very active in this draft while bringing in quality talent to fill areas of need. Needs that the Rams must address include wide receiver, offensive tackle, linebacker and safety.

Mock Draft 5.0 Selections: Oklahoma State WR Justin Blackmon (No. 6), North Carolina OLB Zach Brown (No. 33), Virginia Tech RB David Wilson (No. 39)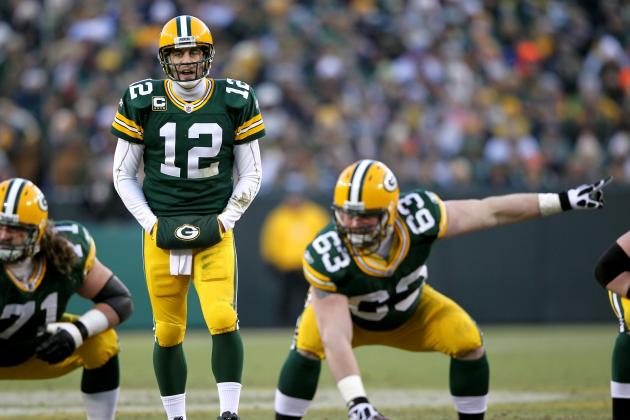 Jamie Squire/Getty Images

The Green Bay Packers scored big in the compensatory pick distribution, as they were granted four compensatory selections, including two in Round 4. While these picks cannot be traded, they give the Packers many more draft selections to work with and more flexibility to trade the other picks they have if they wish to move up at any point in the draft.

Positions that the Packers should target early in the draft are defensive end, outside linebacker and center. The Packers could trade up in the early rounds if they are targeting a specific player, although if the value is not there, trading out of the first round could also be a possibility.

Either way, the Packers have done a great job in recent years building their team up through the draft. Expect nothing different this year. The Packers should be active on draft weekend and assemble a strong draft class.

Mock Draft 5.0 Selections: Clemson DE/DT Brandon Thompson (No. 28), Notre Dame SS Harrison Smith (No. 59)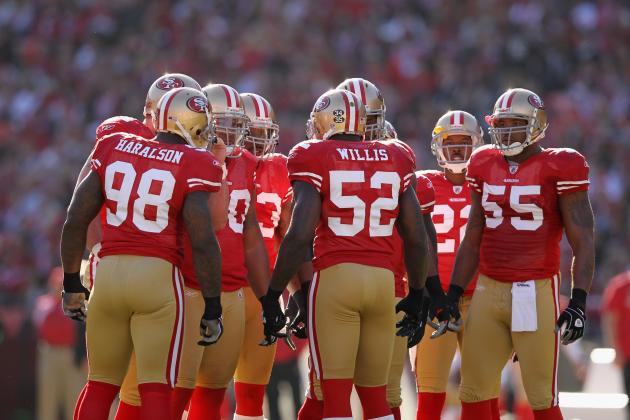 Ezra Shaw/Getty Images

The San Francisco 49ers hold all seven of their original draft picks, but have no extra selections. The reason they are included on this list is that they, in my opinion, are the most likely of any team to trade back out of the first round and pick up extra draft choices.

The 49ers have the most well-rounded roster of any team in the National Football League, with right guard being only their only major need. The 49ers are in position to draft for value over need, and if the value is not there at the end of the first round, they would be smart to trade out and pick up extra selections.

On the other hand, the 49ers also have the flexibility to trade up if there is a specific player they are targeting. While this is much less likely, the team's lack of needs puts them in a position to trade up if there is value that they like on the board.

The 49ers may not have made any trades affecting their 2011 NFL draft picks yet, but expect that to change at some point on draft weekend.

Mock Draft 5.0 Selections: Virginia Tech CB Jayron Hosley (No. 45—trade down with Dallas Cowboys), Miami G Brandon Washington (No. 61)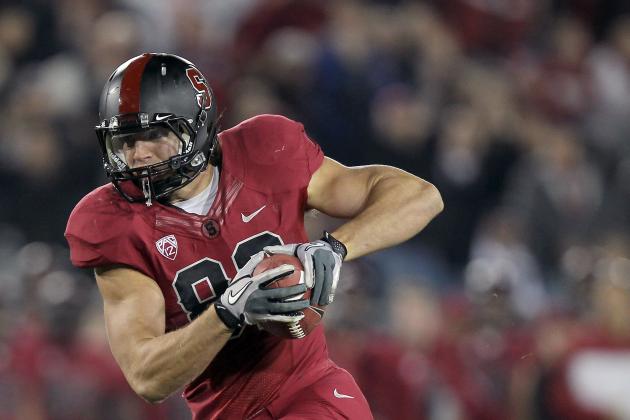 Ezra Shaw/Getty Images

The Indianapolis Colts are staying put with the No. 1 overall selection to draft Stanford quarterback Andrew Luck, but do not expect stagnancy in the later rounds. The Colts have a roster full of holes, and should explore trading down when possible to stockpile picks.

That said, the Colts need to find the best value they can to fill needs, and that should not rule out trading up if they have a chance to get a great value on a player who can really help them. That said, trading down would be a smart strategy for them to employ as early as the No. 34 overall selection. They could really use extra draft selections in the second, third and fourth rounds.

The Colts were granted three compensatory draft picks, which gives them 10 total picks in this year's draft, but with only four picks in the first four rounds, the Colts should covet more to address more needs. Major areas of need on the Colts include interior offensive line, tight end, linebacker and secondary.

Mock Draft 5.0 Selections: Stanford QB Andrew Luck (No. 1), Stanford TE Coby Fleener (No. 41—trade down with Buffalo Bills)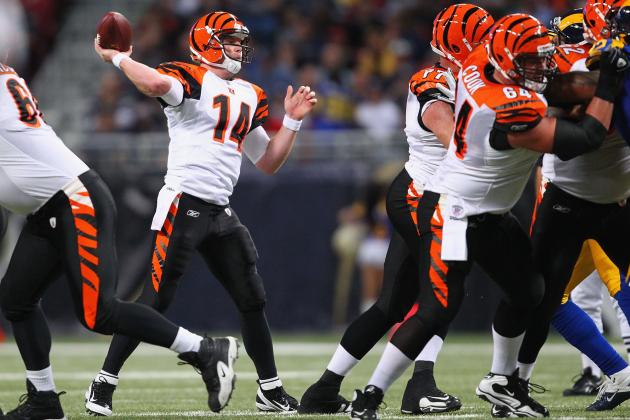 Dilip Vishwanat/Getty Images

If the Cincinnati Bengals desire to make moves on draft day, they are in a great position to do so. The Bengals hold two middle first-round draft selections at No. 17 and No. 21 overall.

With two picks in prime trading position, the Bengals will have the ability to trade up if they are targeting a player in the early teens, while they could also explore trading down. That said, the Bengals' best plan of activity is probably to stay put where they are in the first round, especially in a scenario where they can fill two big needs at guard and cornerback.

The Bengals also hold an additional fifth-round selection, and are only without their seventh-round selection. Even if the Bengals stay put in the first round, they will be active by bringing in two first-round picks, and could explore trades on the latter days of the draft.

Mock Draft 5.0 Selections: Stanford G David DeCastro (No. 17), North Alabama CB Janoris Jenkins (No. 21), Oregon RB LaMichael James (No. 53)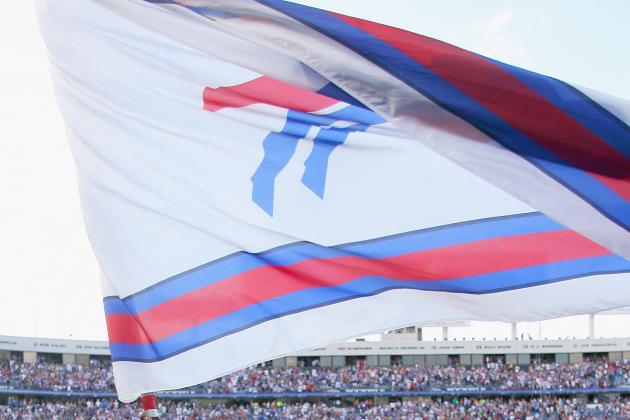 Rick Stewart/Getty Images

With 10 picks in the 2012 NFL draft, the Buffalo Bills are in a position to continue to be active this offseason. The Bills already made a big splash in free agency by signing the top free agent of the class in defensive end Mario Williams, and can continue to do so in the draft.

The Bills hold the No. 10 overall pick, and have multiple selections in the fourth, fifth and seventh rounds, only lacking their sixth-round selection among their original picks.

In Mock Draft 5.0, I project that the Bills will take an active stance in the draft class, selecting within the top 10 and then trading up early in the second round to select Georgia Tech wide receiver Stephen Hill.

Mock Draft 5.0 Selections: Stanford OT Jonathan Martin (No. 10), Georgia Tech WR Stephen Hill (No. 34)
---
Thanks for reading!
Read my full Mock Draft 5.0.
For more coverage of the 2012 NFL Draft, follow me on Twitter @Dan_Hope.