Kim Kardashian and Kris Humphries Divorce Takes Ugly Twist with Ultimatum
April 5, 2012

From a reality-TV wedding to a full-blown soap opera, the latest in the Kim Kardashian and Kris Humphries saga has taken a nasty turn. 
Life & Style Magazine has a report that is not the least bit startling considering how we got to the point.
They assert Nets star Kris Humphries is ready to expose private information regarding Kardashian if she does not comply with his wishes. 
At the heart of what Humphries wants is a complete admission that their marriage was a sham and that she only wanted a wedding for financial purposes. 
The magazine quotes an insider source that states the following, via Life & Style Magazine. 
He's ready to subpoena friends and family as well as producers of her reality shows. Once a subpoena is granted, it opens the floodgates for all types of evidence: emails, text messages, phone calls and more.

There are emails between Kim and Kris that would prove a lot of things, like series setups, staged events and scripts. He knows that if asked under oath whether any of their shows are fake or staged in any way, the Kardashians would have to say yes.
The magazine does speak with a friend of the Kardashians who issues, "Kim just wants the divorce to be settled and behind her. She thinks Kris is being a bully."
Oh, it gets worse. 
Sure, it's enough to think that someone would enter into marriage for only monetary purposes. Add to that an ugly divorce getting even messier with Humphries' allegations. 
Now there are claims from Humphries' camp that Kardashian wasn't faithful during the brief marriage.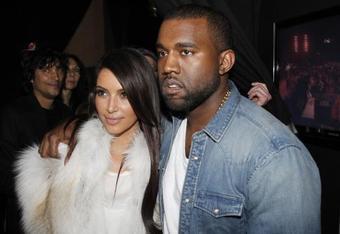 HollywoodLife.com reports as much via an exclusive source who states, "We're almost sure she cheated on Kris while they were married."
The insider tells Hollywood Life that all of this can be averted with one simple statement:
"He wants Kim to admit to fraud. It's not about money for Kris. He's not interested in a monetary settlement. He doesn't care about that stuff."
Currently, Kim Kardashian is being linked with hip-hop star Kanye West. TMZ reported on Thursday morning that the two are in the budding stages of a relationship. 
There is no way of knowing where all of this is headed. The only thing we know for sure is that it can't be good.