WWE SmackDown Review: 5 Things We Learned from Tonight's Episode (April 6)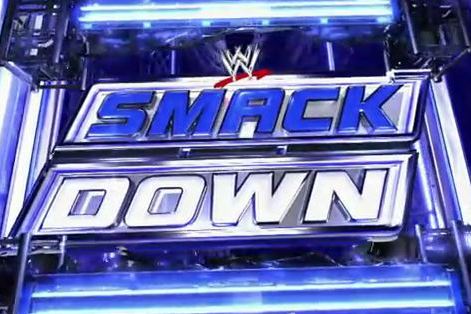 Photo courtesy of wweo.net
WrestleMania 28 is in the books and so is the first post-WrestleMania episode of Monday Night Raw. And now we can say the same about Friday Night Smackdown.
Tonight, we witnessed the first post-Mania effort from the blue brand, and it was a very interesting show, to say the least. Things are definitely shaking up on Smackdown, and like a kid at school we learned a lot from tonight's episode.
So, what exactly did the April 6th edition of Smackdown teach us?
Well, let's take a look at five things we learned from tonight's episode of the WWE's so-called B-Show, Friday Night Smackdown.
Begin Slideshow

»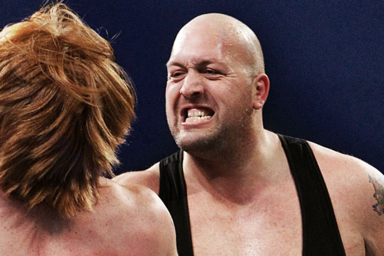 Photo courtesy of WWE.com
The Big Show squashed someone again? Seriously?
The WWE's constant need to shove Show down our throats is getting absolutely ridiculous.
He eliminated four up-and-coming superstars from the Royal Rumble in a 20-second span, squashed one half of the WWE Tag Team Champions a couple of weeks ago, and then tonight, he was back at it again on tonight's Smackdown with his squash victory over Heath Slater.
John Cena sure gets a lot of criticism "for never losing clean," but the WWE's booking of Big Show is probably even worse.
I mean, come on. This guy is almost 40 years old, hardly ever puts on good matches anymore and is as boring a baby face as there is in the WWE.
Yet, he's pushed at all costs. And I, for one, am getting incredibly sick of it.
Photo courtesy of WWE.com
In a head-scratcher of a move, the WWE had Kane beat Randy Orton clean at WrestleMania 28.
Why? I have no idea.
But at least the creative team made amends for it tonight by having Orton beat Kane in a pretty good No Disqualification Match.
For any mathematically challenged fans out there, that means that this Kane/Orton series is now tied at 1-1. Logic says that we're going to see one more match between these two to make it a best 2-out-of-3 series at some point down the road.
I'd fully expect that third match to take place at Extreme Rules at the end of the month in some sort of gimmick match, and I'd also fully expect Orton to win it.
We will find out in the coming weeks if I'm right or not, though.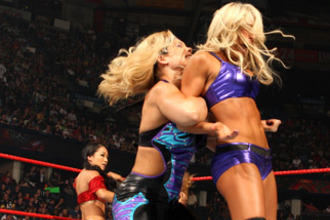 Photo courtesy of WWE.com
Like an idiot, I keep holding out hope for the Divas division.
But once again, the creative team disappointed the holy hell out of me on tonight's Smackdown when Beth Phoenix lost to...wait for it...Nikki Bella.
Geez. What on earth are these guys thinking?
Beth is the Divas Champion for crying out loud, but she just took her second pin this week after losing to Maria Menounos at WrestleMania 28.
So, let me get this straight: The WWE just had their Divas Champion lose to a celebrity at the biggest pay-per-view of the year and then to another Diva who still hasn't figured out how to wrestle.
I wonder why no one cares about the Divas division anymore...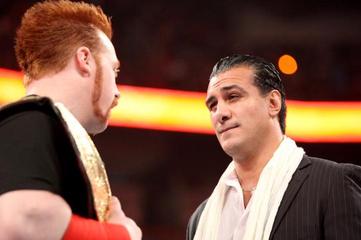 Photo courtesy of WWE.com
The World Heavyweight Championship picture on Smackdown is getting pretty interesting.
At WrestleMania 28, we saw Sheamus beat Daniel Bryan to win the title, but on tonight's Smackdown, there was no direct interaction between the two.
Instead, Sheamus got disqualified in the main event against Alberto Del Rio (thanks to some trickery from Del Rio), and now, ADR now seems to have earned himself a future World Heavyweight Championship match.
I don't know about you, but I smell a three-way feud coming.
While I would have preferred to see Bryan vs. Sheamus in a singles match at Extreme Rules later this month, ADR has undoubtedly interjected himself into this feud and appears to be as big a part of it as either Bryan or Sheamus now.
Perhaps the WWE will hold off on ADR's title shot until after Extreme Rules, but with the way that feud is being built up already, I think that those two are going to compete against each other for the title sooner rather than later.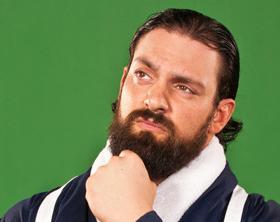 Photo courtesy of fcwwrestling.info
Tonight was the first episode of Smackdown under the John Laurinaitis regime, but he's already shaking things up for the blue brand.
We saw not just one, but two debuts/returns.
Former Nexus member Skip Sheffield returned under his "Ryback" gimmick and got a short squash match victory over a local competitor, while Damien Sandow, formerly known as Aaron "Idol" Stevens, returned in a pre-cut promo.
It looks like the talent influx from Florida Championship Wrestling has started, and Sandow and Ryback could be just the tip of the iceberg.
There are a ton of talented FCW stars just waiting to be called up to either Raw or Smackdown, and it appears as if Laurinaitis has started yet another "New Superstar Initiative" like we saw on ECW a few years ago.
I'd expect to see more big FCW names on the main roster in the near future.
Note: As part of the new WWE blog, I'll be asking all of the B/R wrestling readers for questions for a new mailbag that I will post on Fridays. It will be a slideshow featuring 10-20 questions and answers on a wide range of topics. You can submit questions either through Formspring or Twitter, and the best ones will be answered in the B/R mailbag.