Top 6 Worst Drug Test Failures in UFC History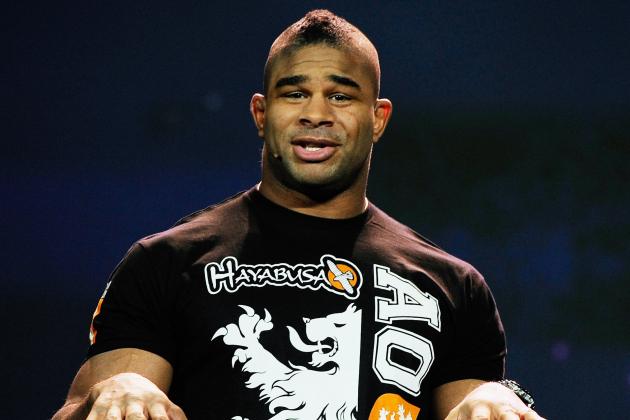 Kevork Djansezian/Getty Images

With yesterday's news that Alistair Overeem failed a random NSAC drug test, the main event of UFC 146 is in serious question. Overeem was the clear top contender after his huge win over Brock Lesnar at UFC 141 in Las Vegas to close out 2011 and was set to become a top star in the UFC.
However, Overeem isn't the first fighter to fail a drug test nor will he be the last. He belongs to a pantheon of elite fighters who tried to beat the system and use banned substances when preparing for fights.Two (dis)honorable mentions who didn't make the list are Tim Sylvia and Cris "Cyborg" Santos.
Take a look at the six worst drug test failures in UFC history.
Begin Slideshow

»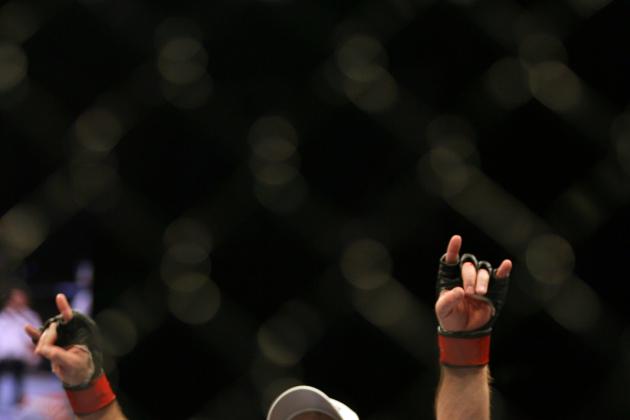 Tasos Katopodis/Getty Images

Sean Sherk became just the second person ever to defend the UFC Lightweight title when he defeated Hermes France at UFC 73 in Anaheim, California. For five rounds, Sherk put on an absolute clinic on Franca on the ground, passing the Brazilian's guard and constantly transitioning to mount.
Following the fight there were two drug test failures: Sherk and Franca.
Hermes Franca admitted to his PED usage to the California commission and was hit with a year suspension and $2,500 fine. Sherk did what fighters usually do: he blamed the commissions testing methods. It seemed that the California commission could have made several errors in the testing process and Sherk escaped with only a six-month suspension.
Sherk was stripped of his lightweight title. Since UFC 73 he's gone 2-2 and hasn't fought since September 25, 2010.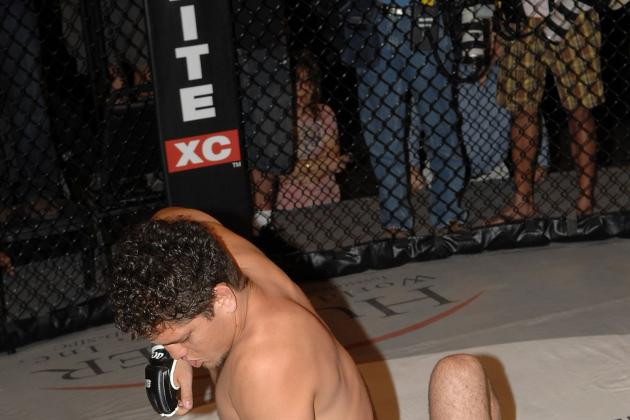 Stephen Shugerman/Getty Images

Nick Diaz is the first two time offender on the list. A proponent and user of medicinal marijuana, the Cesar Gracie black belt has stated on multiple occasions that fighting gets in the way of his marijuana usage.
His first failure occurred after the biggest win of his career at Pride 33 where he defeated former lightweight kingpin Takanori Gomi with a hail mary gogoplata. It was such a gutsy performance that it was all but assumed that the UFC would come calling and re-sign Diaz.
Then the test results came back and his levels for THC were off the charts at an astonishing 175. His win was overturned to a NC and he was hit with a $3,000 fine.
Almost five years after his Pride failure Diaz fought Carlos Condit at UFC 143 for the interim welterweight title. Diaz lost a close decision and then failed his post-fight drug test. He will be speaking with the Nevada commission later this month.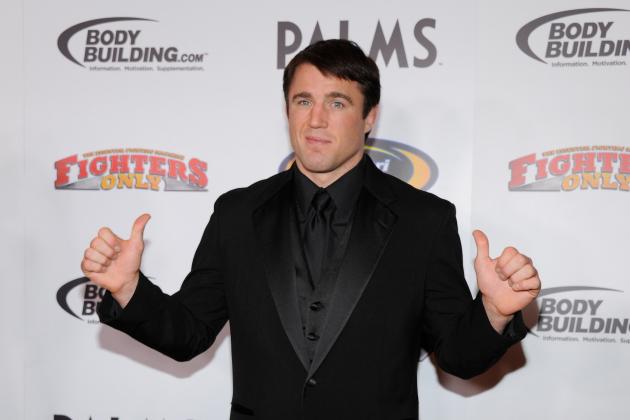 Ethan Miller/Getty Images

Chael Sonnen had a pretty bad year back in 2010.
After dominating UFC middleweight champion Anderson Silva for 23 minutes, the gangster from West Linn, Oregon was submitted with a triangle choke. His title aspirations were halted and there became questions if Sonnen could handle the pressure in title fights.
If that wasn't bad enough, the post-fight drug tested showed elevated testosterone levels. In the circus that followed, Sonnen used various excuses before bringing his endocrinologist before the CSAC to discuss his need for Testosterone Replacement Therapy.
The CSAC upheld the one year suspension and Sonnen was unable to coach the 14th season of the Ultimate Fighter opposite of Michael Bisping.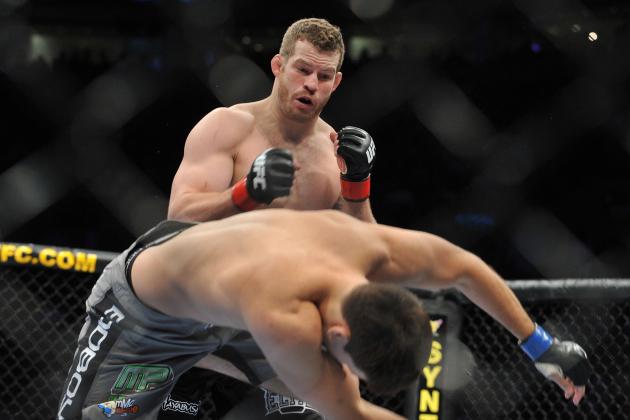 Jon Kopaloff/Getty Images

In the summer of 2011, the UFC was heavily entrenched in negotiations for a network television deal. While they ultimately signed with Fox, the initial intent was to become one of the flagship content providers for Versus which was being rebranded as NBC Sports. UFC on Versus 4 was supposed to be the event that started that relationship with the network kicking the night off with pre-fight and post-fight shows.
Unfortunately, the main event fell apart the day of weigh ins when Nate Marquardt was unexpectedly released from the organization. It would be some time until details began to come out regarding the release.
It turns out that Nate Marquardt's testosterone levels were elevated due to his usage of TRT. He'd go on to sign with BAMMA but never competed for the organization. Instead, he was granted a release from his contract and will now face Tyron Woodly for the Strikeforce welterweight title sometime this year.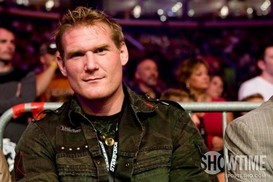 When it comes to PED usage in MMA, there may be no one more familiar with failure than Josh Barnett. As the only three-time offender on the list, Barnett has may indirectly be the main responsible for commission testing.
In the early years of the newest millennium PED usage was not banned in MMA. To get a better understanding of how widespread usage was, the NSAC tested fighters. There would be no penalty for any offenders as it was for discovery purposes. Barnett's test came back positive for PEDs.
He'd pick up the biggest win of his career by defeating then heavyweight champion Randy Couture at UFC 36. It would be a short title reign as Barnett's drug tests came back positive for banned substances. At the time Barnett believe he was set up by the UFC and blamed the promotion for the failure.
Most recently Barnett became the man indirectly responsible for the death of the Affliction fight promotion. In the lead up to Affliction: Trilogy where Barnett would square off with Fedor Emelianenko, he again tested positive for a banned substance.
Josh Barnett is now set to face Daniel Cormier in the finals of the Strikeforce Heavyweight Grand Prix.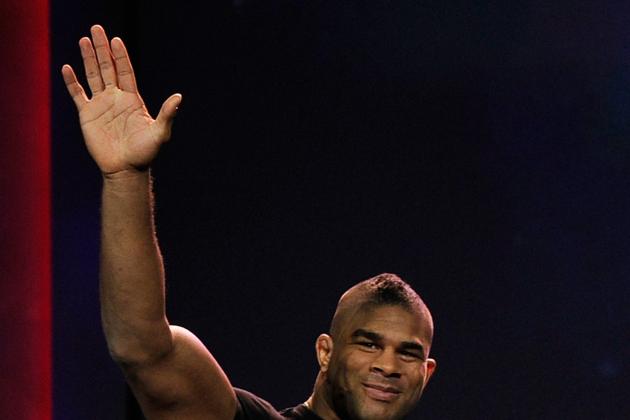 Kevork Djansezian/Getty Images

The Nevada State Athletic Commission used the UFC 146 press conference as their stage to hold surprise PED testing leading up to the event. They tested all six heavyweights and it was rumored that there was a surprise failure.
Alistair Overeem was scheduled to face Junior Dos Santos for the UFC Heavyweight title. He made his UFC debut in 2011 with a stunning knockout and retirement of Brock Lesnar.
Since his move up to heavyweight, there have been critics claiming he was an obvious PED user and abuser based solely on his physique. After Wednesday's announcement, those same critics are all claiming "I told you so".
Dana White told the Canadian press yesterday that he is unsure of Overeem's UFC future and that he doesn't have a "plan-B" for the main event of UFC 146.