2012 NFL Draft: Ranking 3 Dallas Cowboys 1st-Round DT Possibilities by Fit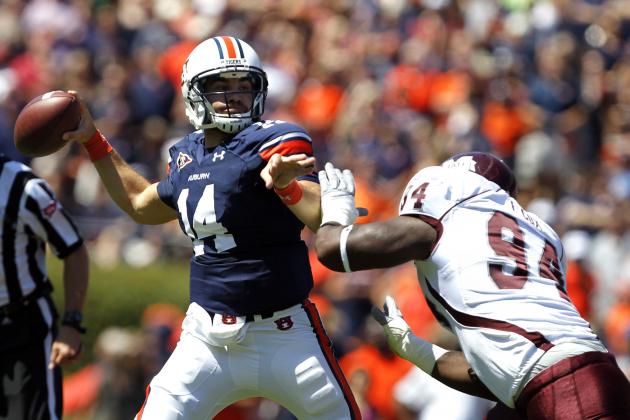 Butch Dill/Getty Images

The Dallas Cowboys have several needs to fill in the draft.
Cowboys fans would readily say that some needs could be addressed twice in the draft. The defensive line is one area where fans might like to see the Cowboys attack twice, grabbing one guy in the first round.
Fans must keep in mind that some players would fit the Cowboys' 3-4 scheme better than others on the defensive line. Jerry Jones can't just plug a guy in at defensive end or defensive tackle and tell Rob Ryan to make him work. The player must fit the position for the 3-4 scheme.
For defensive end, the Cowboys may not be looking for someone who is a pure pass-rusher. They may be more interested in someone who is more effective in stopping the run and can eat up blocks on pass plays.
As far as defensive tackle is concerned, physique isn't the be all and end all in the Cowboys' 3-4 scheme. The guy needs to have skill, not just be a big guy who fills space. He needs to be able to blast up the middle to the backfield and drop back when needed.
Therefore, some players who may be high on the board when the Cowboys are readying to draft fit the scheme much better than others. Three defensive tackles will be realistic picks when Dallas comes up at No. 14.
Following is a look at how each one would fit.
Begin Slideshow

»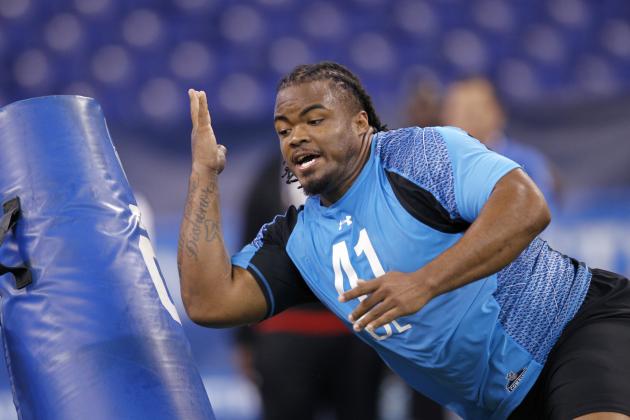 Joe Robbins/Getty Images

Dontari Poe is huge at 6'4" and 346 pounds. He can fill up space like few players can. His size allows him to eat up blocks and take guys down.
Some may call him a beast. Others would step back and say he's a workout warrior since his size might not translate into game action.
Still, one would want to step back even further and say that Poe's size is neither a terrific attribute on the defensive line nor a fit for the Cowboys' 3-4 scheme.
The Cowboys don't need a guy who's a pure physical player. They need someone who can actually get inside. They'll want a defensive tackle who can blast through to get to the quarterback.
Poe isn't that guy. His ability to eat blocks isn't enough to fill the duty that Rob Ryan would call on him to fulfill.
Thus, Poe wouldn't be a good pick for the Cowboys.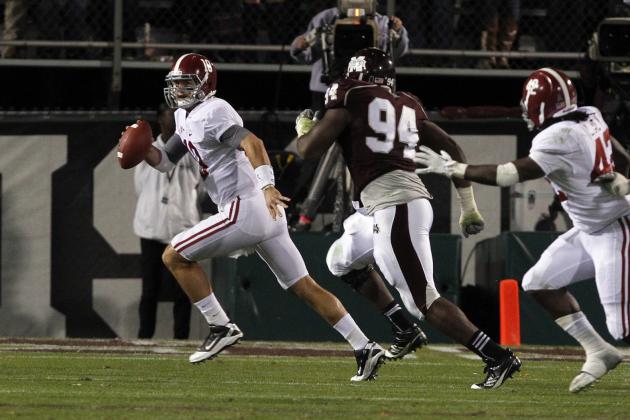 Butch Dill/Getty Images

Fletcher Cox is the word at defensive tackle.
He is a terrific rusher who has ideal size (6'4" and 298 pounds) for a 3-4 defensive tackle. He has great moves, which allow him to get past offensive lineman. He goes hard and has a great hunger to be a solid defensive lineman.
Cox puts forward a good amount of size and power. However, there are a couple of caveats with his play. His explosion comes and goes. Also, he doesn't always use good leverage. Thus, he's sort of forced to use his moves to get through the line.
Offensive linemen who are grinders could blow him up if he isn't slick enough with his moves.
Also, Cox has a large girth, which is normal for a defensive tackle, and will grow in size. The Cowboys might not want him to grow if they were to draft him. At 6'4", he wouldn't want to go too far past 300 pounds in the 3-4 scheme.
One man's height would allow him to do a little bit better with his weight than Cox.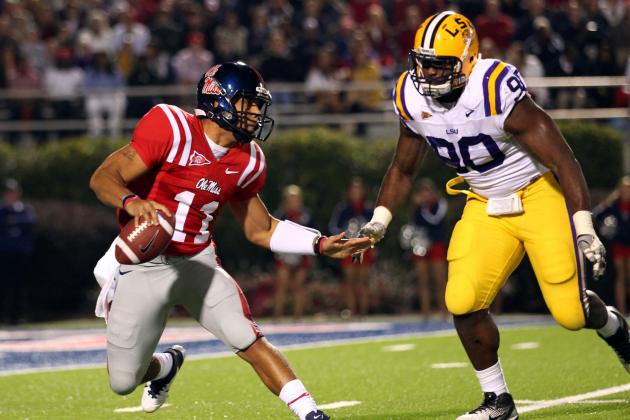 Joe Murphy/Getty Images

Michael Brockers is a rising defensive line prospect.
He's only had one big year—54 tackles, including 10 for loss, and two sacks. Brockers had 11 tackles between his last two games, including seven tackles and a blocked field goal in the BCS National Championship.
He has great size, athleticism and explosion and gets a great jump off the snap.
His size (6'6" and 322 pounds) doesn't look perfect, but for his height, his weight works out just fine. He did plenty of growing in college, so he shouldn't get much bigger.
Brockers puts forth a great deal of leverage, especially for someone as tall as he is. He's quick and can blow through the line.
He's good at maintaining gap integrity and aware enough to get to the ball around the line of scrimmage.
SInce he only had one impressive year at LSU, Brockers is still developing. As his moves and leverage get better, he'll be more and more daunting in matchups.