The Coolest Nike Shoes of the Past and Present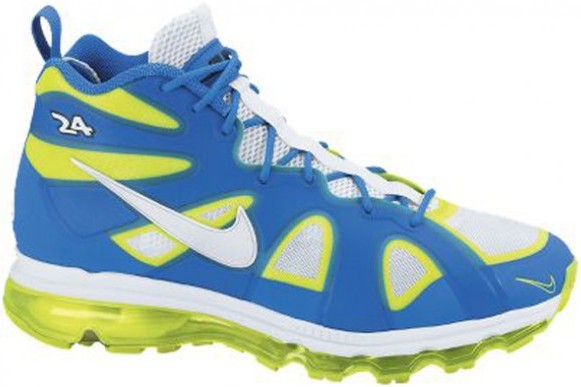 kicksonfire.com
It is the most recognizable shoe company in the world, so it should be no secret that Nike has created some of the coolest shoes ever.
Whether it is running, basketball or whatever else you do in your kicks, Nike has always had a style that would fit your game and your style.
More recently, the company has done things to make the past and present collide, creating things arguably even great than the originals.
While some will always claim retros as king, some of the newer kicks have found their way into Nike's coolest shoes in history.
Begin Slideshow

»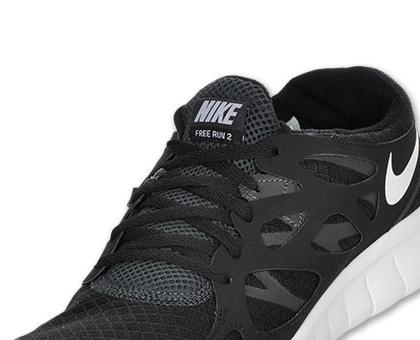 Finishline.com
Running has always been the name of the game for Nike, and as of late their "Free" line has really taken off and become the staple of the product line.
The Nike Free Run+ 2's were by far the coolest shoe in the series because you could finally wear these things for a run or causally.
They were light, well designed, and most importantly, they were comfortable.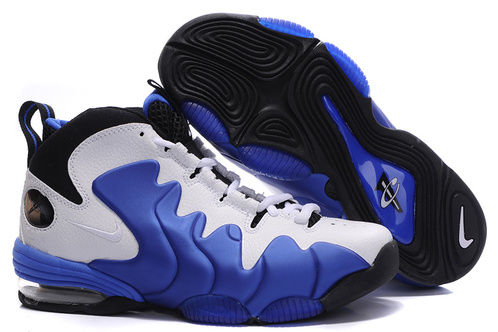 imsneaker.com
While Nike had the likes of Michael Jordan and Scottie Pippen, another player was making noise with his own shoe line. That man was Penny Hardaway.
Hardaway's shoe line had many memorable kicks, but one of the best were definitely the Air Penny 3's. These shoes at first would have been nothing more than just a basic white boot, but when you add the oozing, odd shaped upper—well you are just drawn in.
The Penny's have definitely been an all-time favorite, and a retro that many collectors would like to get their hands on.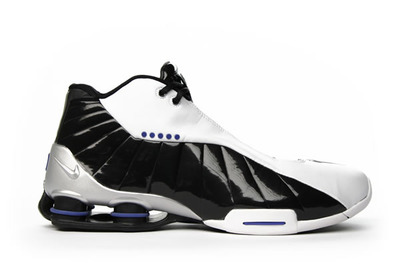 kicksonfire.net
Maybe it is because they were one of the first shox shoes in Nike's basketball line, or maybe it was just because Vince Carter dunked over that seven footer in the Olympics in them. Whatever the case, the Nike Shox BB4 were just stunning.
The BB4's were just awesome. They were not too flashy, but they weren't plain either. They were just a perfect mesh of technology and style to make an instant classic for the brand.
If Nike were to ever re-release these, those who remember these days will likely flock to their closest store to cop a pair.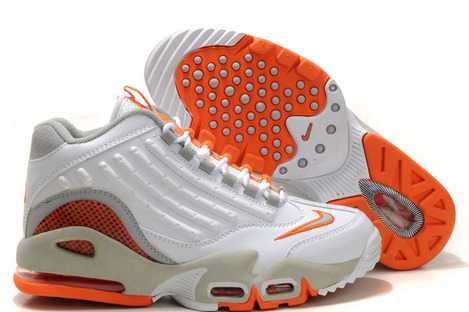 kicksforsale.net
The beauty of the Nike Air Griffey II's was that you could rock the same shoes that Ken Griffey Jr. wore without having to be on the diamond.
Griffey was by far one of the most marketable players of his time, and these signature kicks were just flat out awesome.
They sported some of the coolest colors you could find on a shoe, and most importantly, they were Griffey.
Not often does a baseball player sell standard shoes that well, but Griffey was the man to get it done.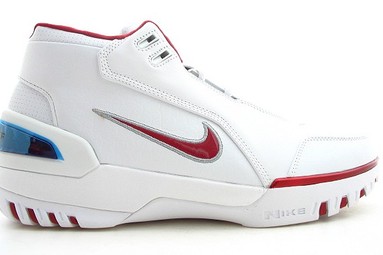 globalc2c.com
When LeBron James finally arrived to the NBA, the creatives over at Nike knew they had to come through in a big way.
Especially after shelling out over $90 million to the 18 year old before he even hit the court.
James' first shoe was by far his best, and while the others have been quite something to look at as well, nothing will ever top the OGs.
While the company has never retro-ed these kicks, they definitely be one worth getting your hands on the day they finally do.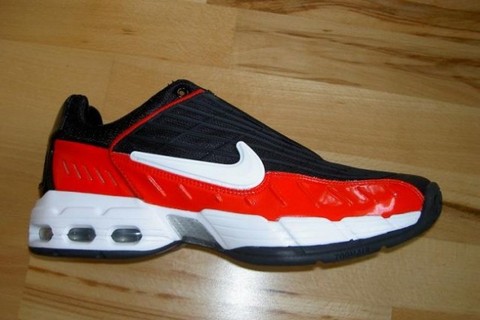 mojalbum.com
While Nike has names like Roger Federer and Rafael Nadal corner-stoning their tennis line, no shoes ever top those of their Breathe Free line.
Of all the editions of the shoe, nothing looked better than the third iteration of the shoes.
The Nike Airmax Breathe Free III's were by far some of the cooler looking Nike tennis shoes, ones that you could wear on and off the court whenever.
The threes were different from the past models, but they were a step in the right direction aesthetically.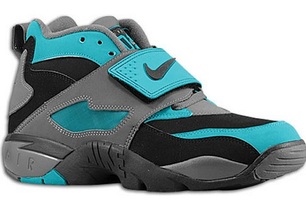 sneakerfiles.com
The Air Max Diamond Turf II's are back in their prime, just like their original owner Deion "Primetime" Sanders.
Nike has brought these puppies back, and people are eating them up like hotcakes—or waffles. Whichever you prefer for your day's first meal.
The DTII's were another shoe made for the turf, but people haven't been afraid to rock them elsewhere.
With newer, greater color-ways coming out, these kicks keep on getting better and better.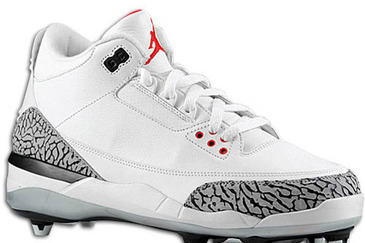 kansasvarsity.com
Even if you didn't play football, you likely thought twice about possibly picking up a pair of the Nike Air Jordan III football cleats.
There was no denying the awesomeness of combining one of the greatest basketball shoes of all time with a whole different sport, making two cultures mesh into one.
The Jordan III cleats were just in a league of their own, especially for any football fan who also collected Jordans.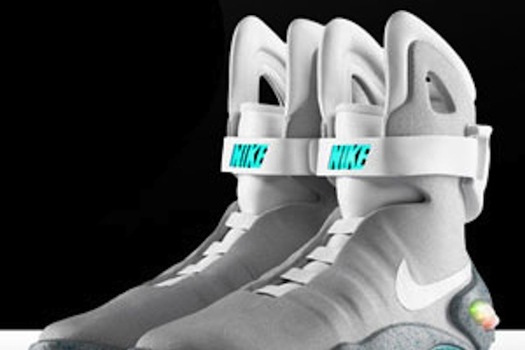 amazonaws.com
While they may be a bit ridiculous, the Nike Marty McFlys brought you step closer to fulfilling your Back to the Future dreams.
Sure, it doesn't come with a DeLorean or crazy professor Emmett Brown, but what you do get is a light show sensation on your feet.
While light up kicks may no longer be most people's thing, Nike at least was able to make it work by combining it with our childhood aspirations.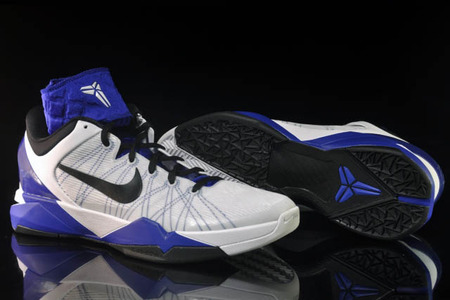 kicksonfire.com
After Kobe Bryant joined the Nike brand they spewed out a few creative styles of shoes, they started to settle on a singular low top base while altering the external design of the boot.
It wasn't until the VII's where the company incorporated a "system" that allowed you to make the low tops perform like a high top by incorporating an inner booty.
The shoes have been a hit thus far, and one would have to expect Nike and Kobe to continue to push the new technology onto us for years to come.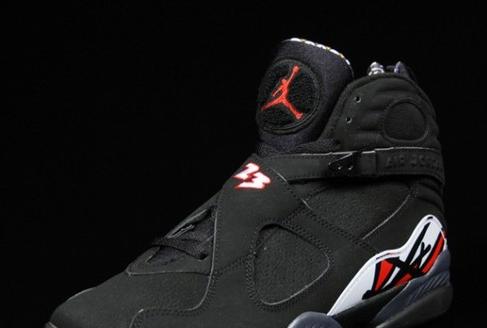 sneakernews.com
While they may be a bit funky looking, there is no doubt that the Nike Air Jordan VIII's are some of the coolest sneakers to ever hit the shelves.
Whether it is the crazy Velcro cross straps or the carpet Jumpman logo on the neoprene tongue, there is something for everyone to love about these legendary kicks.
The VIII's are going to always be a favorite, as well as instant sellout the moment they arrive to the store.
They are crazy, but that is what we love about them.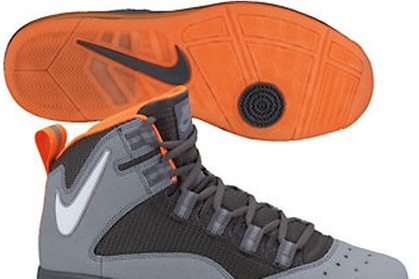 nikeblog.com
The Nike Air Max Darwin 360's incorporate many great things from basketball's past, but one wouldn't assume that would include the off-the-cuff defensive star in Dennis Rodman.
The Darwins mix Rodman's Nike Air Max Shake with the Nike Air Max 95's, as well as including a full air sole in Nike's 360 air technology.
While they could definitely be rocked on the court, there is no doubt that these will become popular amongst those who are just casual users.
All we can hope is that colors will continue to spew out, perhaps echoing the hair styles of Rodman himself.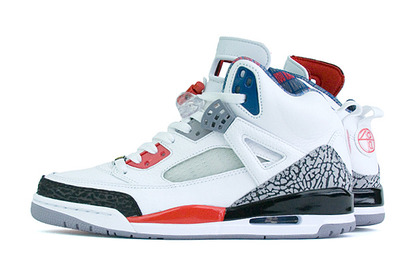 hypebeast.com
Most people who love Jordans grew up watching Michael Jordan and Spike Lee act out in their commercials together to advertise whatever new kicks were coming our way.
What better way to pay homage to those days than to create a shoe mixed between every single shoe to the two collaborated on. With that, we have ourselves the Air Jordan Spiz'ikes.
The shoes were a combination of the Jordan III's, IV's, V's, VI's and XX's. While one would have to have a good hold on history to recognize each shoe in the mix, nonetheless, it still made one great looking shoe.
The Spiz'ikes are still released all the time throughout the year, in many different colors.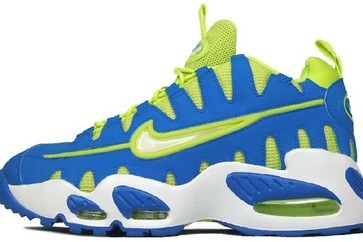 nikeblog.com
People love the Nike baseball trainers, especially those that pay homage to the career of Hideo Nomo.
The Nike Air Max NM's are another great turf shoe, and the retro look and feel is making them a hit yet again.
The company has been releasing wild colorways as of late, including these "solar" pairs above.
While many people these days may no longer know who Nomo is, there is no doubt that they will still be wanting these flashy kicks whenever they come across them.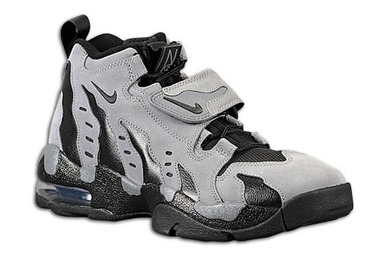 nicekicks.com
Another flashy pair of kicks that Deion Sanders rocked back in the day was the Nike Air Diamond Turf Max.
These turf shoes were a step above the rest, especially with their "clawed" sides.
Primetime was always known for being entertaining, so it should be no surprise that his kicks would do just the same.
There is no doubt that some may be skeptical about grabbing a pair that looks as violent as these, but in the end, you know you want to rock it like Deion did in the '90.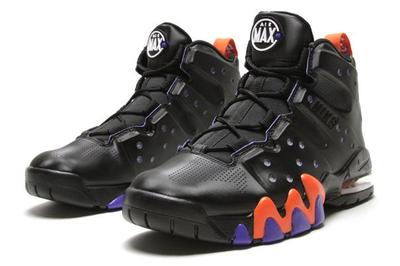 quickstrikeblog.com
Nothing like making Charles Barkley look pretty.
The Nike CB '94's are a without a doubt a classic in the shoe world, but you can't blame Nike for updating these for a more modern look.
While it is hard to top the original, these new ones just look real fresh. They have plenty of features related to the old model, but they do a nice job of cutting away some of that clunky feel of the OG.
Barkley has made quite a comeback since retiring in his media work, so there is reason to believe Nike should keep newer version's of the Chucks coming.
At least we can hope.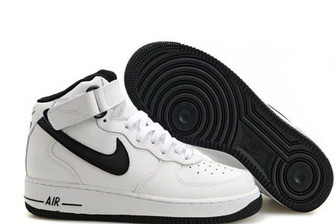 Whether you like your kicks low, mid, high or super high, the Nike Air Force 1's cover all your shoe needs.
Perhaps they are not the most stylish or the best equipped, but in the end, they are a classic. That is something extremely hard to argue with.
People love these shoes so much that Nike never slows down in producing them, as well as making special editions for whatever occasion they feel necessary.
Things can keep changing over the years, but one thing is for sure—the Air Force 1's will never fade.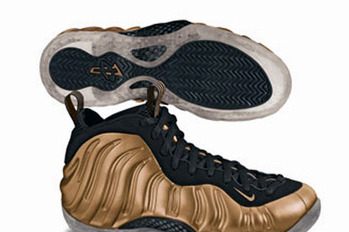 sneakerdemon.com
There have been plenty of signature basketball shoes over the year's from the swoosh, but Penny Hardaway's Nike Foamoposite's were by far one of the best.
They had an entire hard shell going around the shoe, and they just looked incredibly slick. There was plenty to love with these shoes—except the price tag. Nike sold these for $180 back in 1997, something that was just insane back in the day.
Still, people love these shoes, especially with the Galaxy edition the team released at this year's NBA All Star break.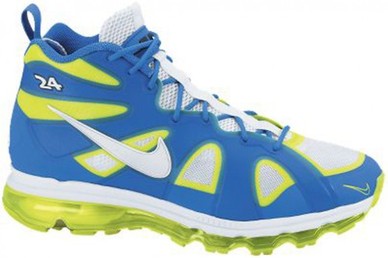 kicksonfire.com
Another classic given a little recent flaire is the Nike Air Max Griffey Fury, which mixes the Air Max Fury, Air Max Griffey and Nike's 360 Max Air soles.
The shoes add some serious flare to a classic product line at Nike, bolstering their turf brand yet again.
There is no doubt that people will find these to be just as hot as any Griffey shoe in the passed, but this time with a little extra comfort from the sole.
While these are a new entrant to the list, these puppies are going to be ones that people will remember.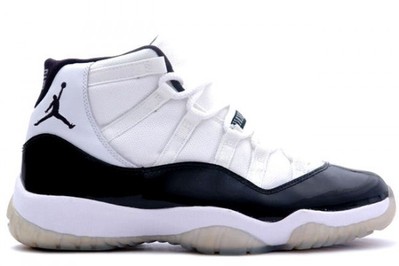 soleheaven.com
Ah yes, the Jordan XI's. There is quite possibly no hotter Jordan shoe—or shoe at that.
The company annually releases the shoe every December 23rd, causing much commotion. The stock usually doesn't last too long, as people are saving up all year to make sure they can cop a pair of these on release day.
While they are released yearly, these things are limited, and will always generate a ton of interest. When you are considered the greatest classic Jordan, one should expect anything less.