Masters 2012: The Hottest WAGs of the Tournament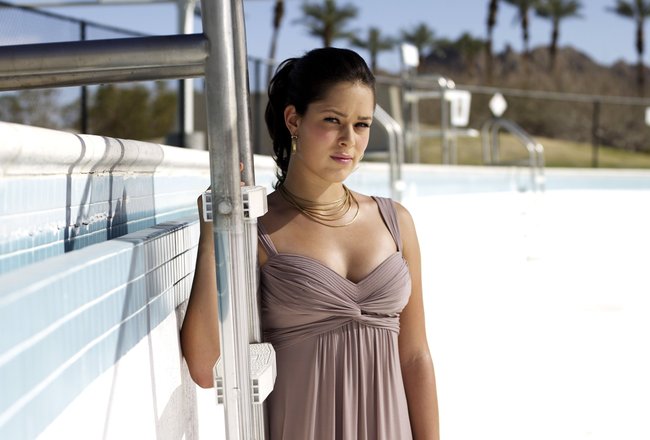 As we prepare to watch the bevy of free-swinging talent set to peruse the hills at Augusta, there's only one thing truly on our minds...the sexy wives and girlfriends who often hog cameras and distract announcers on the classy green.
Amid the skilled collection of stroke artists are beautiful WAGs, always seen cheering their men on, never fading from the precious spotlight.
But this year features a more diverse crop, a melting pot of beauty if you will, with plenty of unique flavors.
Let's take a look at the hottest wags of this year's Master's tournament.
Forget the green jackets, these are the real trophies.
10. Ellie Day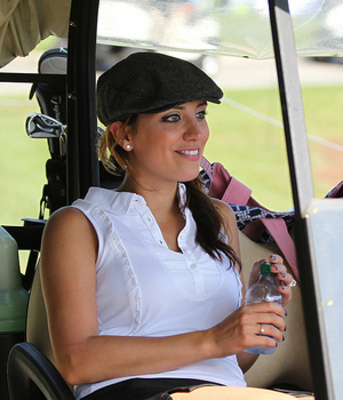 Fans who watched the Masters on CBS last year got a little more than they bargained for when the former Ellie Harvey expressed her lovely nature on the sidelines, as husband Jason Day fought to bring home the illustrious green coat.
A confident smile displays her increased comfort this time around.
9. Alexandra Browne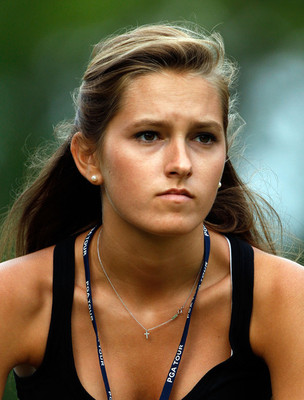 Looks like Rickie Fowler's got more than just a magnificent wardrobe to keep him in the constant spotlight.
Alexandra Browne's distressed expression reeks of a need for victory, and her beau seems ready to deliver.
8. Emma Lofgren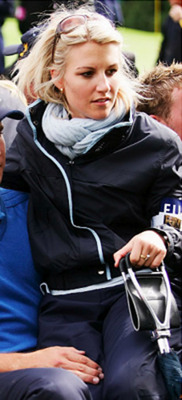 While we're certainly impressed by Swedish golfer Henrik Stenson's work away from the course, it's his eccentric play on it that has us simultaneously laughing and wincing.
With plays like this, he'll bring home quite the trophy for Emma Lofgren.
7. Diane Antonopoulos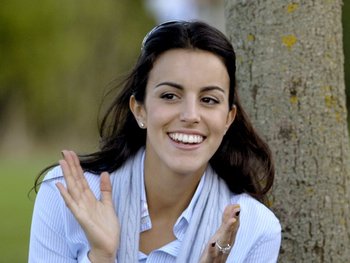 After meeting at Northwestern, Luke Donald and his sexy Chicago wife sparked up a touching romance and were married in '07.
The English golfer now has a supporting smile to complement his stellar visor.
6. Richelle Baddeley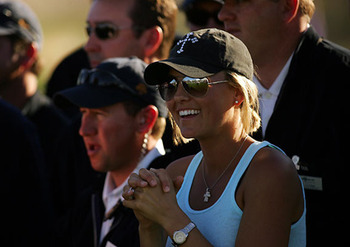 Here's one wife who's Badd at hiding her affinity for the camera, and Badd at staying low key.
Perhaps we can blame her high profile on the "Badds Brigade", or the success of husband Aaron Baddeley, but everything about Richelle Baddeley seems Badd .
And we mean the good kind of Badd.
5. Kandi Mahan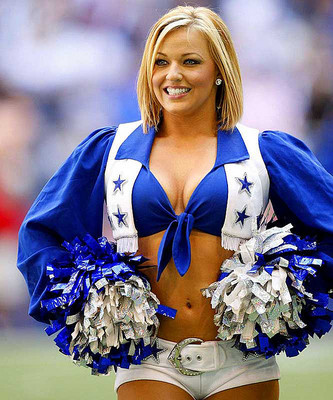 From cheerleader to professional WAG, we'd like to believe the former Kandi Harris is done thrusting pom-poms toward the sky, but let's be serious.
She'll bring her joyous nature to the classy green, where she'll surely roar for husband Hunter Mahan.
And don't call her Shirley.
4. Amy Mickelson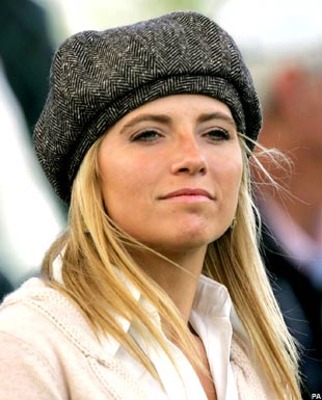 A veteran on the golfing sidelines, Amy Mickelson has eloquently stood by her southpaw husband since they were married in 1996.
Her serious smile and elegant wardrobe insinuates a developed knowledge of what it takes to get noticed.
Not that she ever had a problem.
3. Caroline Wozniacki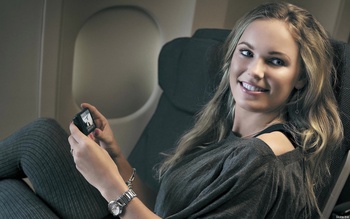 We love a girl who's willing to be herself, naturally attract fans without an endless array of provocative pics (though we enjoy those as well), and Danish sensation Caroline Wozniacki has continued to please sports enthusiasts with just an exuberant smile and vicious serve.
But her relationship with young phenom Rory McIlroy has the golf world now taking notice, and she seems ready to finally approach greatness away from the court.
2. Allison Micheletti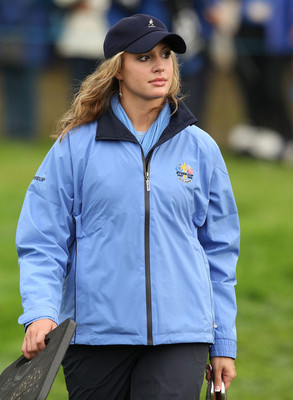 As the daughter of NHL father Joe Micheletti and the girlfriend of Martin Kaymer, Allison Micheletti seemingly can't get away from the world of sports.
But considering she is a professional golfer herself, Micheletti seems right at home.
1. Ana Ivanovic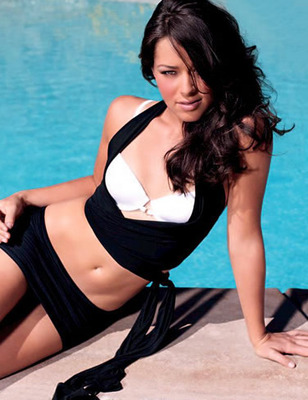 We all know this Serbian beauty as a former World No. 1 tennis star with an aggressive backhand and a photogenic nature, yet it's her role as Adam Scott's true love that has us never losing interest.
Or her aesthetics.
Keep Reading