My Sports Version of the 2009 OTMLK Hall of Fame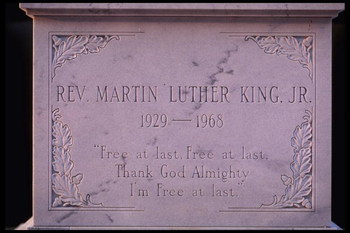 Today is Martin Luther King Day. A day to honor the slain civil rights leader and his dream of bringing equality not just to Black Americans, but to all Americans.
But as time went by on this holiday, I felt that many people had leaned on MLK as the be-all and end-all, of Black achievements.
The most popular race joke going around, when I was in high school, was the following...
"How do you pass a Black History exam? You answer every question with Martin Luther King."
It was when my nephews and nieces started talking that way, that I'd felt that there was a need for an intervention.
With all due respect to the memory of Dr. King, there were many people of African decent, who'd sacrifice theirs lives in the pursuit of equality. None more than the black athlete.
During my years on the internet, I try to convince people that the greatest moments in black civil rights history were not spoken at some memorial, nor marched down a street, but played on the football fields, the track, the rink, and the ring.
It's one thing to tell America that you should be treated as an equal; it's another to go out there and show them what you're made of.
With that being said, this is my 2009 Sports version of OTMLK (Other Than Martin Luther King) Hall of Fame inductees.
This is my way of reminding people that there's more to black history, other than Martin Luther King, while still paying homage to the memory of the man himself.
The main rule goes like this. I try to do the best I can to find the least-known black achievement possible and bring it to everyone's attention.
1. Grant Fuhr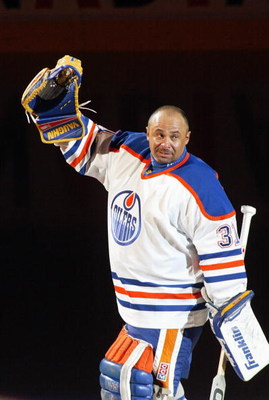 Who would had thought that an adopted child, of biracial decent, would go on to become one of the most prolific goaltenders in NHL history.
Grant Fuhr was given credit for contributing to the Edmonton Oilers winning five Stanley Cups.
That, along with two Canada Cups, one Vezina Trophy, and six NHL All-Star game appearances, you would think that he would have nothing left to prove, right? Tell that to the Transit Valley Country Club.
In May 1993, while playing with the Buffalo Sables, Grant Fuhr was denied membership into this country club that catered to several of his white teammates.
When the club finally fell to public pressure, they'd offered Fuhr a full membership.
Fuhr responded in a manner of which I felt that club deserved. He gave them the "KMA" and joined a rival country club. Nobody wants to go to a place where they're not wanted.
Some may feel that this was a petty civil rights issue; as was the issue of a woman, refusing to give up her bus seat to a white man, simply because she was black.
Way to go, Grant!
2. Sam Cunningham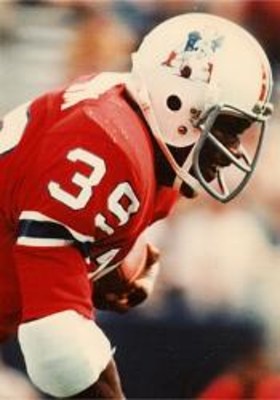 You can calculate all you want, as to how far civil rights leaders had to march in the south, in order to win the rights for Black Americans.
I'd done my math and I'd calculated the distance to be... 150 yards!!! Who led that march? Sam Cunningham.
That, along with three touchdowns, sealed Alabama's fate as they fell to USC 42-21, in the Tide's 1970 season opener.
An urban legend still surrounds the events concerning as to what Alabama coach Paul "Bear" Bryant had told his players, in the locker room, after the game.
My account of the "myth" goes like this.
Coach Bryant had sat his all "white" team down and explained to them that next year, he plans to recruit black players and that if he fails to recruit one, it'll probably be because, "We had a bad recruiting season."
Note: I welcome any clarifications as to what really happened in that locker room after that game.
3. Willie O'Ree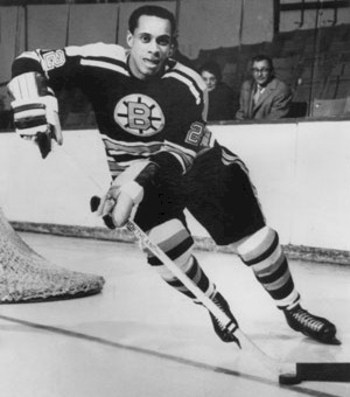 It's bad enough to try to break the color barrier, during the days of segregation; try doing it with your eyes closed.
Well, for Willie O'Ree, it was more like doing this feat with 95 percent of his eyes closed.
After being struck in the face by an errant puck, it'd appeared that O'Ree's career was over, until he came up with an idea; lie about his physical status.
Little did he know that his little "white lie" (please, excuse the pun), would go on to become a part of an historic moment.
On Jan. 18, 1958, against the Montreal Canadiens, after being called up by the Boston Bruins, Willie O'Ree became the first black player, to play in a NHL game.
Although, his career was brief, and statistically irrelevant, his accomplishment was more than enough for him to be honored by NHL deputy commissioner Bill Daly in 2008, to mark the 50th anniversary of his NHL debut.
4. Bryan Clay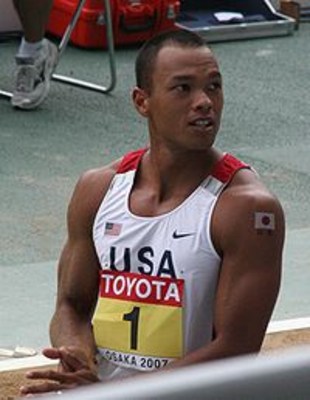 It still remains as the most horrible coverage of an historic event, in recent memory. For me, it was an admission of guilt.
While Bob Costas was raining down praises for Michael Phelps (Remember, I'm a Michigan fan), while criticizing Usain Bolt's alleged unsportsman-like conduct, he failed to remind everyone that an American had won the Olympics' most prestigious title... The world's greatest athlete.
Bryan Clay, the son of Michele Ishimoto, a Japanese immigrant and Greg Clay, an African American, flew under the radar and claimed the 2008 Olympic Gold medal in the Decathlon.
His victory margin of 240 points in the 2008 Beijing Olympics was the largest since 1972.
But never mind that feat, how about Phelps' eight gold medals?
As a University of Michigan fan, I apologize to Bryan Clay for getting so caught up in the Phelps/Bolt debate, that I didn't recognize what you'd done! That's coming straight from the heart.
Ironic, isn't it? The greatest pound-for-pound athlete in the world, along with the most powerful man in the world, just happen to be of biracial decent and from the state of Hawaii.
5. Fred Pollard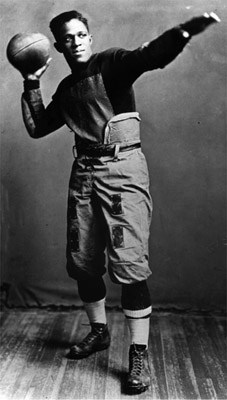 Tony Dungy, step aside!
Barry Sanders, please!
Fred Pollard was a one of a kind, regardless of race, in sports history.
He was not only one of the first black players in NFL, he was also the first Black American to get a coaching job in the NFL.
But that's not the fun part of this story. You see, I take great pride in reminding our rival Chicago Blackhawks fans that their hockey teams' name was also the name of a pro football team, of which Fred Pollard had coached. Why did I throw that in their faces? Here's why.
Pollard had finished his playing and coaching career before a 1933 "gentleman's agreement" among team owners effectively barred black athletes from the NFL.
Yes, Folks, the Chicago "football" Blackhawks (est. 1928) was the name of an all-black Football team, coached by Fred Pollard.
I can't pull up records of Pollard's win/loss record against his all-white opponents; but I suspect that it may had been a winning record and may had been the catalyst behind this "gentleman's agrement".
Conclusion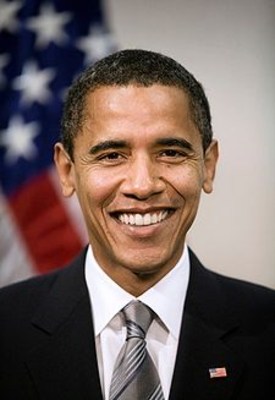 Black athletes had taken more of the bumps and bruises, in paving the way for civil rights, than any other black person, in human history.
Muhammad Ali never thought about Joe Frazier's feelings, when he threw him under the bus, in calling him an "Uncle Tom." but I understand his reaction to the government decision to throw him in jail, for his refusal to go to Vietnam.
No one ever paid homage to Jesse Owens when he stared down the most evil man in modern world history, Adolf Hitler, after Owens had out raced his finest athletes. And of course, everyone had forgotten Joe Louis' spectacular KO of Max Schmeling.
I find a sense of irony and awe, when I now look at Barack Obama.
An African-American and a dedicated sports fan, finding his path in life leading him to the White House. In retrospect, I should had never doubted, for one moment, that he was destined to become the President of the United States.
This morning, America will come off the celebration of MLK Day, then welcome in its first African-American President.
Many will give credit to Martin Luther King; I disagree somewhat, but if it makes everyone happy, who am I to throw gasoline on an already burning fire.
My hope was to give some people time to reflect on the memories of those who weren't given credit for Barack Obama's election, when credit was due.
To those I say, thank you.
Good luck Mr. President and Godspeed.
Keep Reading