Diane Antonopoulos: See Pictures of Luke Donald's Wife
April 4, 2012

With the World No. 1 ranking nicely secured under his belt following a win at the Transitions Championship last month, English golfer Luke Donald must be experiencing a unique euphoria that can't be described.
Well, that's how we feel every time we stop and study his heart-stopping wife, lovely Chicago native Diane Antonopoulos. (image via sportsmole.co.uk)
The two met during their days at Northwestern University, when Donald was studying art theory and practice, and painting his free time away.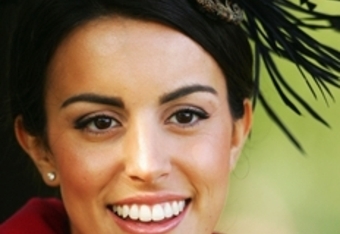 With an artsy side and a talented swing, Donald was able to not only find an obvious work of art, but also secure her heart.
He proposed in June of '06 and the couple was married exactly one year later. A powerful dynasty was evidently created, as the two lovebirds now have two daughters and an affinity for collecting art...quite the well-rounded pair. (image via golfpasje.net)
As he prepares for the Masters, Luke Donald can confidently lay back in his suede love seat, surrounded by leather-bound books and pictures of his beautiful family, the room smelling of rich mahogany, and truly appreciate his accomplishments.
And while he does that, we'd like to take a look at pictures of his glamorous other half, who compliments her husband's game with a quiet appeal that is purely natural.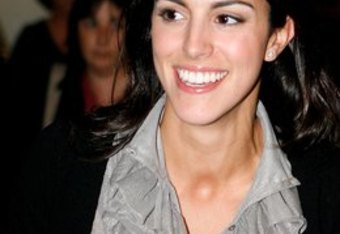 With perhaps the most abstract name on the this year's sidelines and a memorable demeanor, Antonopoulos is easily among the most enticing masterpieces. (image via wallpaper-celebs-epic.blogspot.com)