WWE WrestleMania 28 vs. Monday Night Raw: Which Was Better?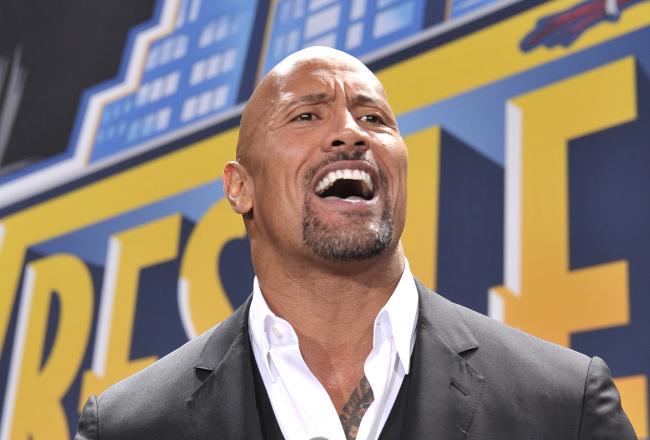 Michael N. Todaro/Getty Images
Which was better, WWE Wrestlemania 28 or this week's Monday Night Raw?
On the surface, it sounds like a ridiculous question. One is the biggest event of the year with over 78,000 fans in attendance that will make WWE millions upon millions of dollars.

The other was your standard live Raw taping with over 10,000 fans in the audience, making WWE a nice chunk of change. It would seem to be a very easy choice.

However, Sunday and Monday may have been the best back-to-back shows in wrestling history. That seems like a loaded statement, but it was an amazing two days for wrestling fans.
With that being said, which show was better?
WWE Wrestle Mania XXVIII

I really enjoyed this show. For my money, it ranks up there with the best of all time. While the event certainly wasn't the greatest in Mania history, it is certainly up for discussion.

The show began in a big, big way. Sheamus won the World Title from Daniel Bryan. It was the second year in a row the top Smackdown belt was defended in the opener, and I have no issues there.

Some fans had an issue with the match going 18 seconds. I did not. As I wrote about on March 24th, Sheamus should have defeated Bryan in less than a minute. Now, here we are!

Kane vs. Randy Orton was a good match. The Heel went over for some reason, but I expect The Face to come out on top of this feud eventually. It is the only logical way to end this battle.

Big Show winning the Intercontinental Title from Cody Rhodes was a nice moment. Show got his title win and fans cheered him on.

The divas match was what it was. They all delivered, and Maria Menounos has more than earned my respect. Good job!

The Team Teddy vs. Team Johnny match was interesting. I expect both men to stay on television, so it ultimate solved nothing. All it did was give a bunch of performers air time at Mania.

Chris Jericho losing to CM Punk in the WWE Title match was great. There was no way Jericho was winning the title here, but both men delivered a wonderful effort.

Undertaker defeated Triple H in a Heck on a Deck match. The outcome was never in question, despite the many "fantasy bookers" out there. The streak continues.

Shawn Michaels did a fine job as referee, and all three men ended their era. I doubt we see them all together again. This was the definition of a WrestleMania moment.

The main event of the show speaks for itself. The Rock defeated John Cena in a "once in a life time" match that many will talk about for years to come.

The outcome surprised me, but it depends on what WWE has planned for next year's Mania. With Brock Lesnar back in the fold, this could all make even more sense in 12 months.

As you can see, nothing was bad. Everything was either good, great, or amazing. The show delivered big time, and I expect record-breaking business to come from this.


WWE Raw - 4/2/12

This show was incredible. I gave the Red Brand an A grade Monday night. It was that good!

Beginning the show with Rocky teasing a WWE championship run was the best way to go. WWE needed a "hook" for him to come back later in the year, and this was perfect.

We saw a few nice matches during the show. The Miz defeated Zack Ryder, while Kofi Kingston picked up a tainted win over Cody Rhodes. Nothing was special, but I enjoyed those segments.

Santino Marella retained his United States Title over Jack Swagger and Dolph Ziggler. Afterwards, the Cobra danced with Brodus Clay, Cameron and Naomi! Yes, this was excellent to see.

Lord Tensai debuted and crushed Alex Riley. Abraham Washington made himself known backstage. Even Alberto Del Rio returned and interacted with the new World Champion, Sheamus!

On top of a few new talents appearing, we saw a great WWE Title match. CM Punk defended the gold against Mark Henry. In a good 10-minute battle, Henry actual picked up the count-out victory.

With Punk keeping the title, Jericho attacked him after the match. He poured alcohol all over him and even smashed a bottle over his head. Yes, their feud will definitely continue!

Finally, the ending segment produced my moment of the year so far in WWE. John Cena came out to talk to the WWE Universe. No, he didn't turn heel. Stop it!

Cena made mention of his loss to The Rock the previous night, but was interrupted by Brock Lesnar! Yes, the beast is back in the wrestling business. It had been far too long!

He soaked in the crowd reaction and slowly walked to the ring. Once he came face to face with Cena, it was clear he wasn't going to talk. No, just an F-5! Absolutely amazing way to close the show.

On top of all this going on, the Miami crowd was out of this world. Besides one segment where they went too far, they were on fire all night long. It made for a top notch atmosphere and one of the best Raw shows in a long, long time.

As great as Raw was, you still have to give the nod to Mania. It had many more moments that will live forever, as well as the four hour format and 60,000 more fans than Monday night.

Being a paying customer of WWE, I appreciate the effort everybody put into making Sun Life Stadium look amazing. It certainly did, and all the WWE talents came through.

What do you folks think? Was Mania better than Raw or did the live crowd Monday night gave them the slight edge? Tell me what you think below...
This article is
What is the duplicate article?
Why is this article offensive?
Where is this article plagiarized from?
Why is this article poorly edited?