Alexandra Browne: See Pictures of Rickie Fowler's Girlfriend
April 4, 2012

While he's certainly a blossoming star in the golf world, Rickie Fowler has looked the part even more so as of late.
A radiant wardrobe, bro-like hairstyle and a flair for the dramatic have helped Fowler quickly climb the charts. Oh, and of course his longtime girlfriend Alexandra Browne. (image via zimbio.com)
Now let's be honest, as the daughter of three-time Tour Champion Olin Browne, it's not strange to see Browne leaning toward athletics, let alone golf, in her search for another half.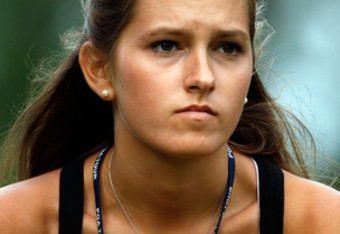 Not so routine, however, is the manner in which these two met...oh yes, you can bet they were playing golf.
So maybe that was pretty guessable, but it's about time the part Navajo, part Japanese superstar begins truly surrounding himself with those who can help him hone his golfing career. (image via zimbio.com)
Fowler's got plenty on his plate to assist him in his continued rise to the top, as he was the No. 1-ranked amateur golfer in the world for 36 weeks in 2007 and 2008, and now has a sexy, elegant, spotlight-experienced gal to cuddle with after tough days.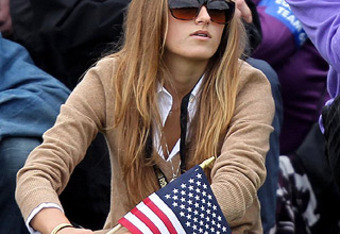 Now we're quite excited to see Alexandra Browne in action, eagerly clenching her fists together in hopes of a miracle, patiently watching her husband master his stroke along the bumps of Augusta.
The Masters is no time for distractions, but with Browne patrolling the sidelines, we can't make any promises. (image via hollywoodgirlfriends.com)