Amy Mickelson: See Pictures of Phil Mickelson's Wife
April 4, 2012

As one misguided, yet legendary star by the name of Tiger Woods has dominated the golf world, there has been a left-handed slugger quietly occupying the shadows as the clear No. 2. (image via att.net)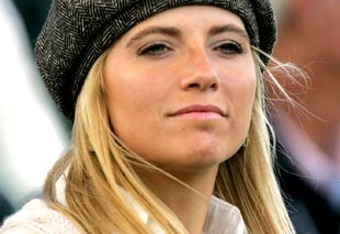 OK, so maybe Phil Mickelson hasn't been quite so subtle, but he is surely ready to climb the charts. It's about time he yanked the trophy, green jacket and psyche out from under his competition.
With four major championship wins and perhaps the sexiest wife patrolling Augusta during this year's Masters (as if we've never drooled over her before), the talented southpaw seems even more ready this time around. (image via athletewives.com)
Sure these two met in 1992 at Arizona State University, and married in November of 1996, but it's the rumors flooding the Internet that truly had us dropping jaws. (image via sportsillustrated.cnn.com)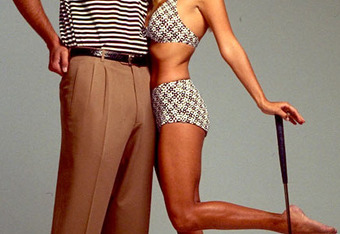 Many fans are certainly familiar with the Amy Mickelson-Michael Jordan affair rumors circling the web, but we were a bit more intrigued by the alleged wife-swapping nature behind it.
Perhaps there's more to Lefty's repertoire than just a stellar stroke.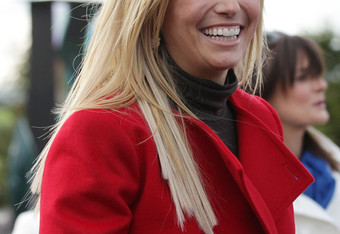 Either way, rumors are never worth pursuing, so let's just appreciate the central beauty who's perused golf tournaments around the world since the beginning of her husband's legendary career, always eager to attract those lenses.
Her routine never gets old. (image via zimbio.com)