Fantasy Baseball Projections 2012: 5 Veterans Primed for Bounce-Back Years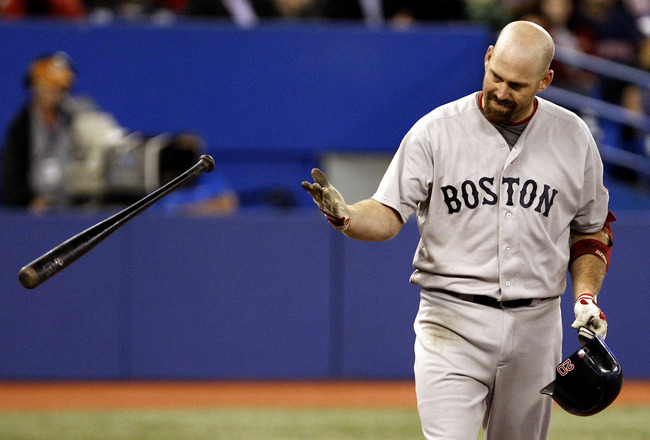 Abelimages/Getty Images
An ugly 2011 may have these five veterans dropping in fantasy baseball drafts. If you are the opportunistic type, take another look at these potential bounce-back candidates.
These players are at a crossroads. They each have at least eight years of experience in the big leagues, and each suffered one of their worst seasons in 2011.
They may be in the prime of their career, but down years in 2011 have people questioning whether or not they can bounce back. Here are five veterans who will improve their numbers from last year.
Zack Greinke, MIL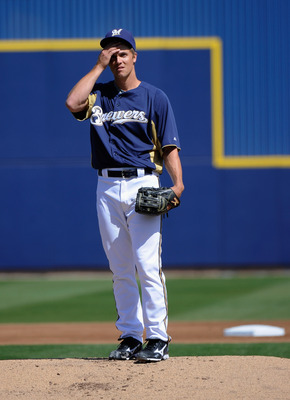 Kevork Djansezian/Getty Images
Zack Greinke posted a 3.83 ERA last year and a 4.17 ERA the year before. Some would say that is a scary trend considering he had a career year in 2009 with a 2.16 ERA.
The good news is that Greinke is still striking out batters (201 Ks last year) and was much better in the second half of last season.
Another shocking statistic is that he pitched in a four-year-low 28 games last year, never completing one. He still managed 16 wins, which means Milwaukee management may be keeping his workload down for a reason.
He's only 28 and still has plenty of gas in the tank for another great year. Greinke could be the ace of your fantasy rotation this year.
Justin Morneau, MIN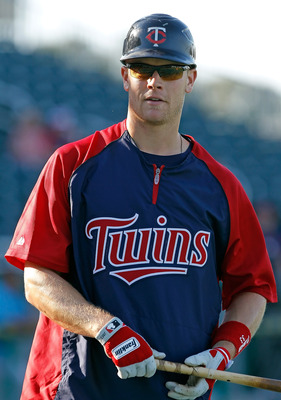 J. Meric/Getty Images
Sidelined by concussion symptoms the past two years, Justin Morneau is a fantasy enigma. He was a superstar in fantasy baseball from 2006-09, but he has fallen off the map since.
He's back this year, and here's to hoping it is for good. He's played in 20 games this spring with no concussion symptoms (a very good sign) and has shown some life hitting the ball.
Take what you want from spring statistics, but Morneau is a sleeper through and through. There may be risk in picking him up, but his potential of a 20 home run, 80 RBI season isn't that far-fetched.
Albert Pujols, LAA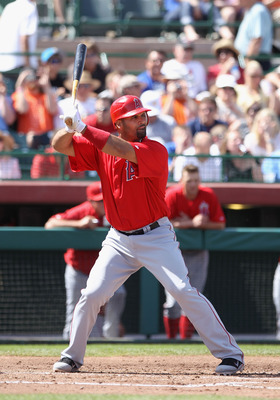 Christian Petersen/Getty Images
Contrary to popular belief, he's not a machine. He's just Albert.
Albert Pujols finished 2011 with his first sub-100 RBI, sub-.300 batting average year in his career. A dip in the machine-like numbers has some people thinking Pujols' skill may be declining.
A change of scenery might be exactly what Pujols needed. Look for Pujols to blast another 30-plus homers and drive in at least 100 RBI this year. He's not getting any younger at 32, but he is still one of the premier players in this league.
Alex Rios, CWS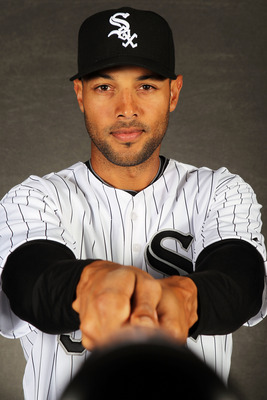 Jamie Squire/Getty Images
Adam Dunn may be getting all the bounce-back hype, but Alex Rios is the safer pick.
Rios is an eight-year veteran who had a career-low .227 batting average in 2011. His 13 home runs were his lowest output since 2005, and 11 stolen bases were one-third of what they were in 2010.
So, with Rios coming off an abysmal 2011, why would he bounce back?
He's still making contact with the ball.
Unlike Dunn, Rios struck out a career-low 68 times last year. That contact rate has me hopeful that Rios will have a nice year at the plate in 2012.
Kevin Youkilis, BOS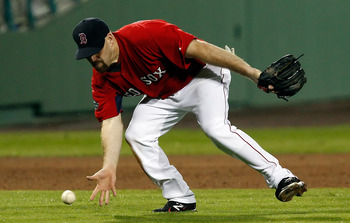 J. Meric/Getty Images
Kevin Youkilis is known for his awkward batting stance and his rugged mentality at the plate. His career-low .258 batting average in 2011 may be seen as the beginning of the end for the 33-year-old Youkilis.
Chalk this one up to simply having faith in a player, but Youkilis shouldn't hit .258 again this year. He is still injury-prone and may never hit 25-plus home runs again, but if you need a player that will hit for a solid average (I'm expecting over .275) and drive in over 80 runs, Youkilis is your man.
Keep Reading