Ellie Day: Pictures of Jason Day's Wife
April 4, 2012

There's nothing like love to improve a lacking golf stroke. (image via stacysolomon.posterous.com)
Okay, so maybe Jason Day never truly lacked a stellar swing, considering he became the youngest man to win on any of the PGA Tour's three tours (Nationwide Tour event in July 2007). But he surely lacked a beautiful half exuberantly cheering him on at every grassy crevice and every frustrating sand pit.
And then he found the breathtaking Ellie Harvey.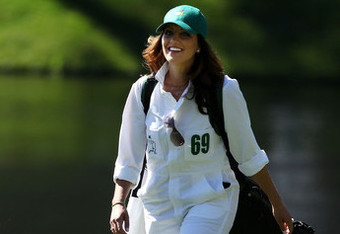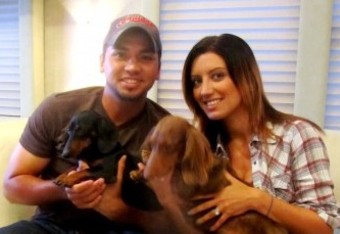 The two lovebirds met when Harvey was a low-profile waitress in Twinsburg, Ohio five years ago, but only sparked up a mutual interest when they somehow collided several years later, according to Jason Sobel's blog on ESPN.com, and were married in the fall of 2009. (image via zimbio.com)
The couple now travels to tournaments in a recreation vehicle, stacked with utilities, two dogs and plenty of love to go around. And we've now seen the type of effect Harvey has had on her husband, both on and off the course. (image via welunderpar.com)
With the Masters kicking off, Day is set to battle for the illustrious green jacket at the renowned Augusta National. But let's rewind.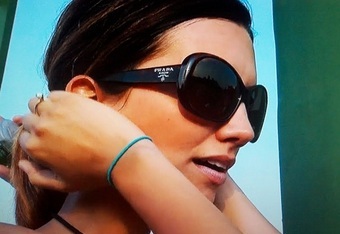 Before the two said their I do's, Day was known for his colorful, and tantrum-esque nature. He'd chuck clubs and use profanities, as his wife seems to remember.
And now after securing his gorgeous gal, it seems that, statistically at least, Day has found his groove. He found himself with consecutive second place finishes at the 2011 Masters and the 2011 U.S. Open, which earned a career-high ranking of No. 7 in July 2011.
Yeah, he's about ready for that new jacket. (image via athletewives.com)