NBA Free Agents 2012: Eric Gordon and 6 Intriguing Young Prospects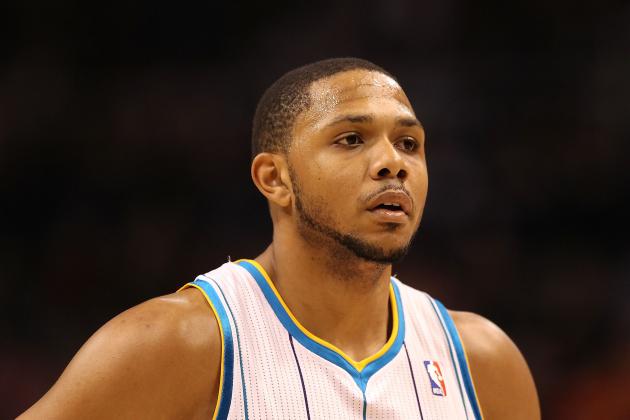 Christian Petersen/Getty Images
New Orleans Hornets star Eric Gordon could become one of the best shooting guard's in the NBA...if he can stay healthy
While the 2012 free agent class doesn't compare to the 2010 class that included LeBron James, Amare Stoudemire, and Carlos Boozer, there are still several players who could enhance the championship hopes of a number of teams.
What makes this free agent class more intriguing is the fact that many of the impending free agents are young prospects.
New Orleans Hornets shooting guard Eric Gordon is just one of the young stars ready to launch their careers over the next few years. Here are seven of the most intriguing young free agents to be.
Begin Slideshow

»
Jonathan Daniel/Getty Images

The 24-year-old center is one of the most intriguing players in the NBA. The 7'0", 252-pound Denver Nugget has the physical tools to become one of the better big men in the league, but his immaturity held him back during his days in a Washington Wizards uniform.
For every good play he makes, he seemingly makes three more boneheaded ones. His rebounding and shot-blocking skills are valuable assets, but there's no guarantee that he will ever maximize his enormous abilities.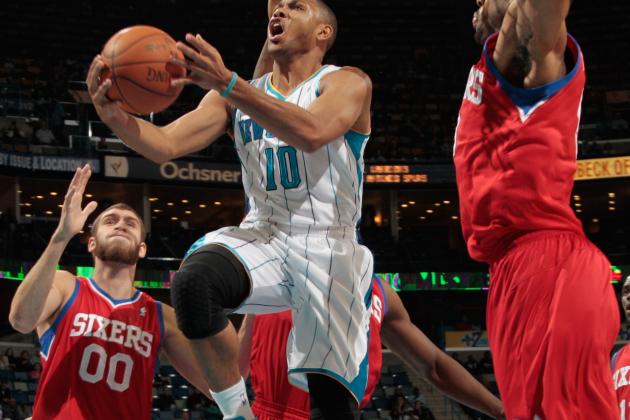 Chris Graythen/Getty Images

While he contains one of the most tantalizing skill sets of any two-guard in NBA right now, Eric Gordon can't showcase his skills when he's sitting on the bench. Injuries have marred the 23 year old's career, and many teams are hesitant about shelling out big money.
When he is healthy however, the 6'3" former Indiana Hoosier is one of the most deadly outside snipers in the league. He also has a powerful body capable of pushing around thinner guard's in the post. If a team is looking for a scorer, they should take a chance on this young stud.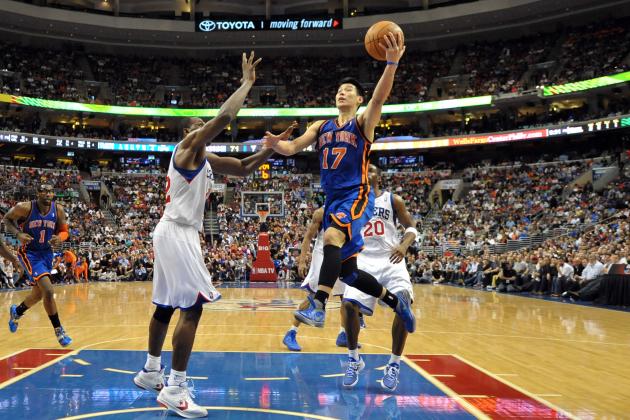 Drew Hallowell/Getty Images

While surgery for a meniscus tear has officially ended "Linsanity" for the remainder of the 2012 NBA season, many teams have to be licking their chops at the thought of snatching Jeremy Lin from the New York Knicks during the off-season.
The 6'3", 200-pound point guard proved this season that he has the skills as well as big-game savvy to be a productive player in the NBA. His 14.6 points, 6.1 assists and 3.1 rebounds per game show just how valuable he can be.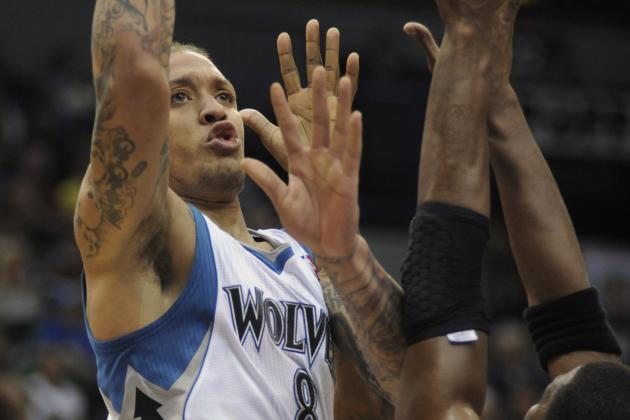 Hannah Foslien/Getty Images

The 6'10", 235-pound small forward has all the tools to become an elite player, but he hasn't found his niche.
He has the bruising body to muscle defenders in the post and the range to score from the perimeter.
Sooner or later, he will find the right fit and display his offensive prowess on a nightly basis.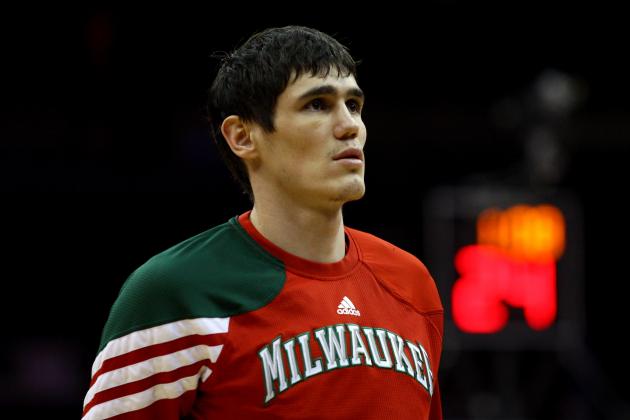 Chris Chambers/Getty Images

There may not be a more intriguing player in the 2012 NBA free agent class than Milwaukee Bucks big man Ersan Ilyasova. The 24 year old power forward and third-year pro is rapidly improving, and accordingly his stock is skyrocketing.
He's averaging 12.7 points and 8.8 rebounds per game, but his play of late is what has fans and GM's most impressed. Over the past three games, he's lit up scoreboards to the tune of 18.6 points and 12.3 rebounds.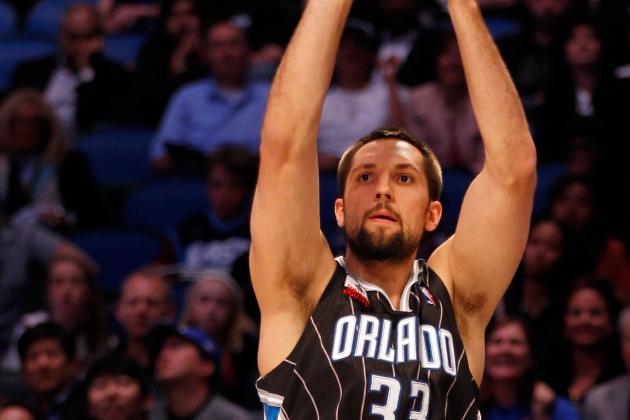 Mike Ehrmann/Getty Images

The 23-year-old former California Golden Bear is enjoying a breakout season for the Orlando Magic. The 6'10" power forward is averaging 16.1 points and 7.5 rebounds per game while playing sidekick to Dwight Howard, and teams around the league are taking notice.
In four of the past seven games, he's gone off for 29, 28, 21 and 20 points, while also pulling down significant rebounding numbers.
His versatility has GM's around the league salivating.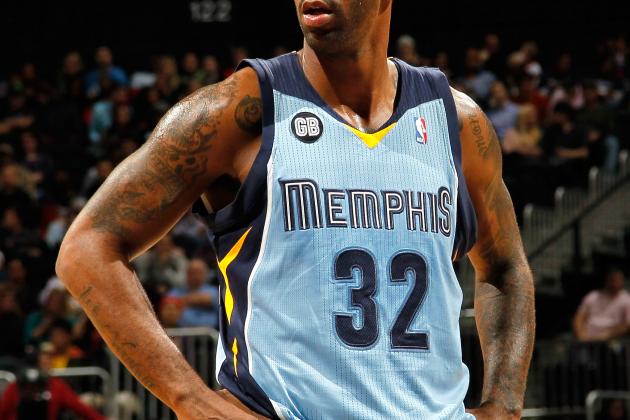 Kevin C. Cox/Getty Images

Mayo averages just 12.6 points per game, but when he's on, he can be one of the most potent scorers in the league. Over the past three games, he busted out for 24, 22 and 19 points.