Miami Heat: 5 Bench Players Who Will Play Big Role in Playoffs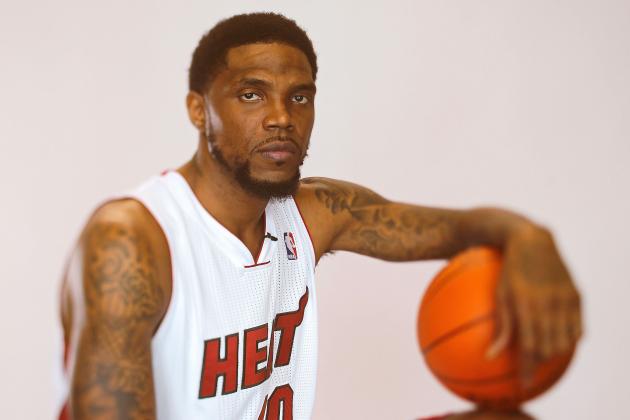 Mike Ehrmann/Getty Images
Udonis Haslem
The Miami Heat's larger-than-life trio of LeBron James, Dwyane Wade and Chris Bosh will need significant contributions from the bench to end the 2012 NBA Playoffs with rings.
Miami has made a concentrated effort to augment its bench production since collapsing to a more balanced Dallas Mavericks team during 2011's NBA Finals. Although the spotlight was on Dirk Nowitzki, Dallas' role players were the deciding factor that tipped the scales in its favor.
Miami's offseason pickups look to deny history the opportunity to repeat itself.
The following five bench players will mask the glaring void that resulted in Miami's catastrophic Finals performance.
Begin Slideshow

»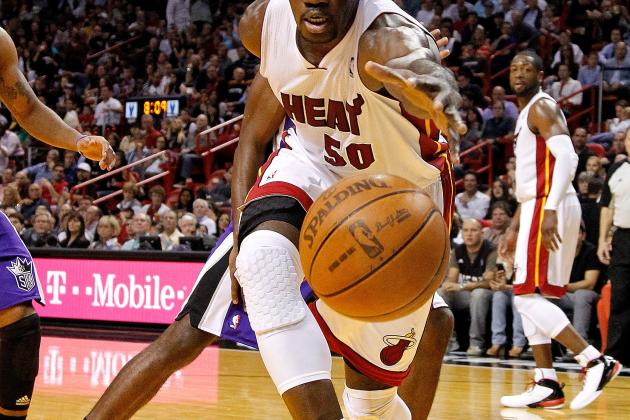 Mike Ehrmann/Getty Images

Key stat: 1.3 blocks per game
What he offers: Energy
On Tuesday, head coach Erik Spoelstra elected to start the newest member of the Heat, Ronny Turiaf, for regular starter Joel Anthony—expect this to become a trend.
An undersized center, Anthony attempts to compensate for his offensive deficiencies with defensive aggressiveness. As one of only two Miami players that average over one block per game—the other being guard Dwyane Wade—Spoelstra relies on him to do the dirty work.
Although Anthony won't make the highlight reel, his subtle contributions have gained recognition throughout the Heat's fan-base. The reverberating chants of "MVP" while he steps to the free-throw line may be good-natured sarcasm, but it reassures the hardworking Canadian that his efforts don't go unnoticed.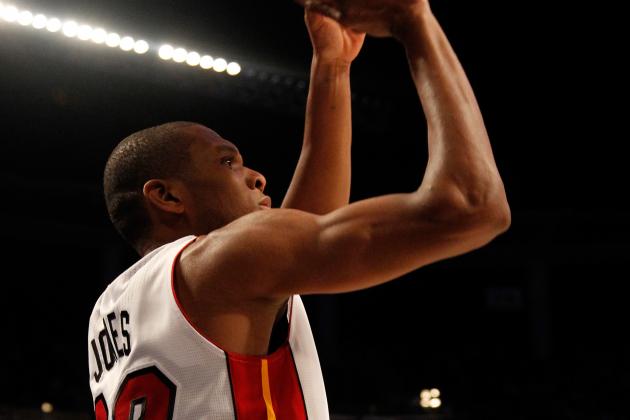 Mike Ehrmann/Getty Images

Key stat: 40 percent three-point shooter
What he offers: Spreads the floor offensively
Jones is known for one thing: shooting lights out behind the arc. Throughout Miami's 2011 playoff run, No. 22 made several key three pointers in crunch time.
His renowned sharpshooting skill-set forces opposing defenses to honor his presence on the perimeter—this eases the pressure on his teammates in the post. If Jones' defender strays too far to offer assistance in the paint, they're playing a game of "chicken" with a long-ranged marksman.
The small forward also offers a reliable option to slash large deficits in a truncated amount of time.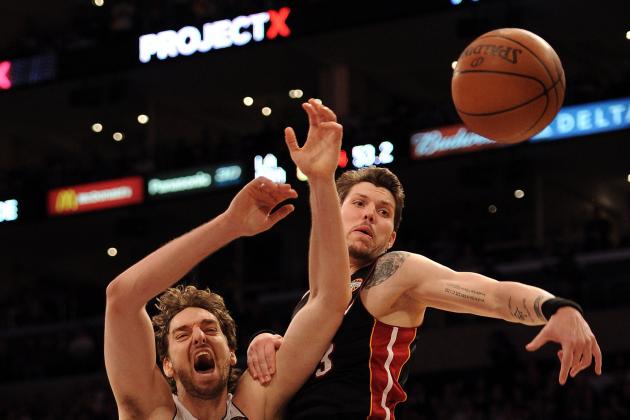 Harry How/Getty Images

Key stat: 49 percent three-point shooter
What he offers: Length
Much like James Jones, Mike Miller is a pinpoint-accurate perimeter threat that creates space on the offensive end. However, he is more diverse than his aforementioned counterpart.
At 6'8" and 215 pounds, Miller's unusually large for a shooting guard. His height allows him to shoot over smaller defenders, while altering their own attempts at the other end of the floor.
His 11-year NBA career also brings an element of experience to his younger counterparts.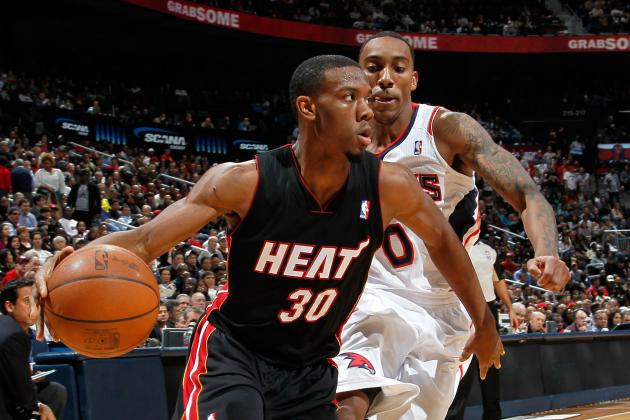 Kevin C. Cox/Getty Images

Key stat: Seven points per game
What he offers: Play-making ability
Miami's first-round pick has made an instant impact in his first season.
Norris Cole addresses what the Heat's benched sorely lacked last year: a playmaker.
The rookie point guard's greatest attribute is his confidence. Although he begins each game as a spectator, he plays extremely loose when on the court.
Cole is quick enough to penetrate the lane and create his own shot, or alternatively producing the same opportunity for his teammates. If starting point guard Mario Chalmers is forced to miss any amount of time, Miami now has a backup that can step in without the offense missing a beat.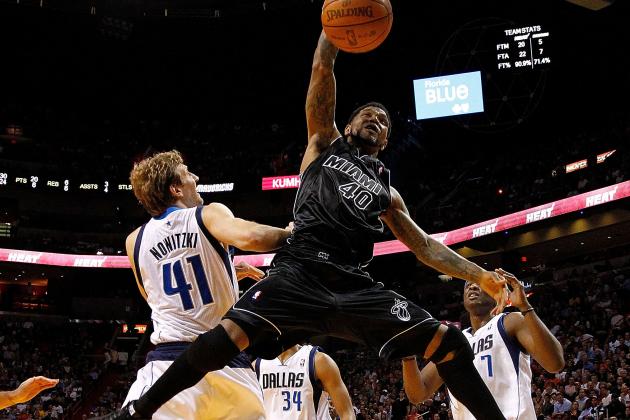 Mike Ehrmann/Getty Images

Key stat: 7.5 rebounds per game
What he offers: Diversity
Every team has a "glue guy"—Miami's is Udonis Haslem.
Comparable to what Lamar Odom's role consisted of during his championship runs with the Lakers, Haslem has the talent to crack the starting lineup, but his impact is more apparent coming off of the bench.
Offensively, he's a better-than-average passer for a power forward that is capable of making the mid-range jumper. He also works the glass and will clean up the dirty work down low in the paint.
Defensively, Haslem compliments his pesky on-ball defending by utilizing his high motor to crash the boards.
Originally predicted to miss Miami's playoff journey due to tearing ligaments in his left foot early in the season, Haslem was determined to play when the Heat needed him most. Although the rust and his lack of conditioning was apparent, he still gave Miami a substantial boost late in the postseason.
Although LeBron, Wade and Bosh will always snag the limelight, a healthy Udonis Haslem will be the X-factor if Miami ultimately finishes what they started last season.