25 Worst Managers to Win a World Series Championship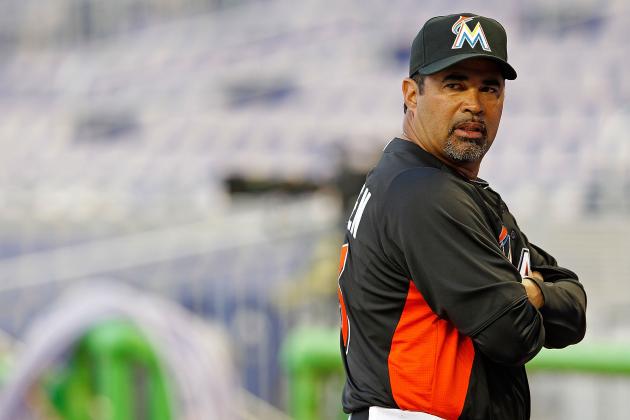 Mike Ehrmann/Getty Images
Ozzie Guillen is one of the Worst Managers of All Time to Win a World Series
Just because a team wins a world series, it does not mean the manager was actually responsible for leading his team to victory. There were some teams—like Murderer's Row, for example—that probably would have won the World Series with you and me as their manager. They happened to have a great manager in Miller Huggins who definitely helped, but even he could not have messed up that team.
These 25 managers, on the other hand—they did their share of messing up.
The point is, there are a lot of managers in baseball history who, despite having a ring on their finger, did not necessarily earn it with their managerial skills. Here are 25 people that should be very thankful for the players they had, because they are among the worst managers in baseball history to win a world series.
Begin Slideshow

»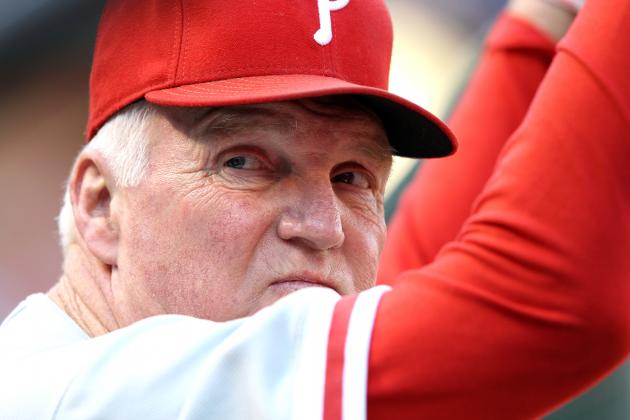 Jamie Squire/Getty Images
Charlie Manual
It is incredibly hard to pick on a manager who has never won less than 85 games as a manager in a full season.
However, after six consecutive postseason appearances with a loaded Phillies roster, I expect more than just one ring.
I know those are lofty expectations. However, I believe that if the Phillies do not win the world series this season, Manual will go down with a lot more "what could have been" stories, rather than stories about how he was a good manager.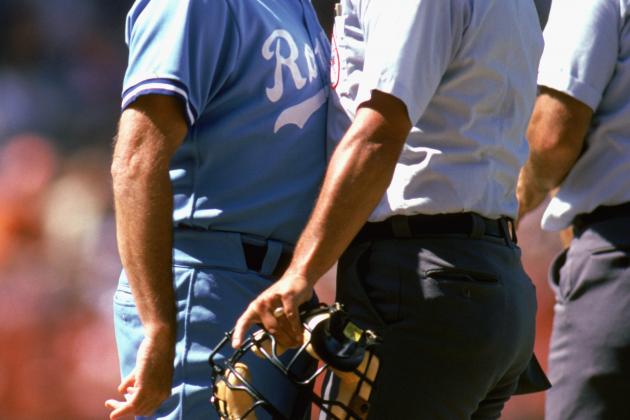 Rick Stewart/Getty Images
Dick Howser
It is pretty hard to get fired the year after winning the world series, but that is what Dick Howser managed to do after leading the Royals to the title in 1985.
Despite back to back second place finishes in the manager of the year award, Howser never managed again after the Royals let him go.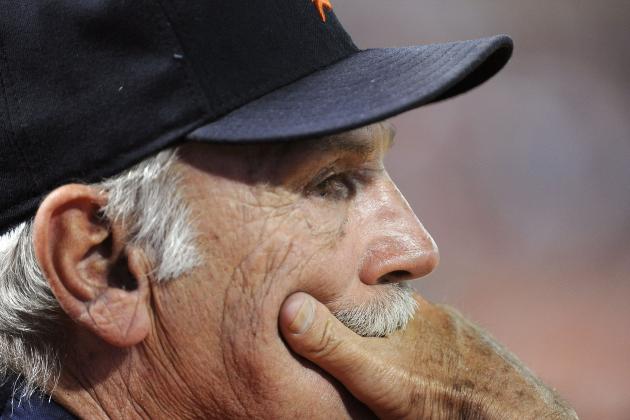 Harry How/Getty Images
Jim Leyland
Jim Leyland has earned a great deal of respect over the course of his career for his knowledge and ability to manage over the course of four decades.
However, with only one world series title and two pennants in those 21 years, not to mention a record only three games over .500, I would have expected a greater rate of success to go along with his accolades.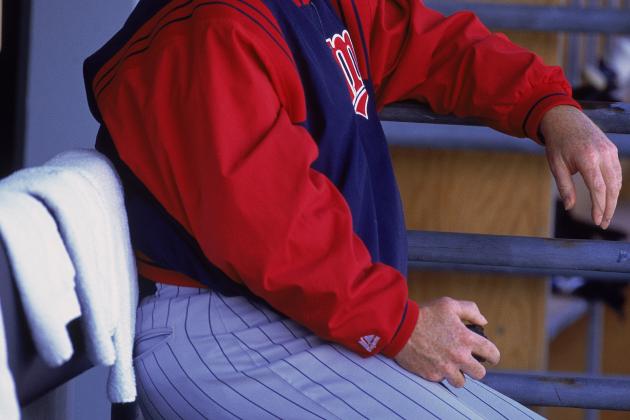 Jonathan Daniel/Getty Images
Tom Kelly
Despite winning two World Series titles, Tom Kelly ended his career with a record under .500, sitting at 1140-1244.
After the second of his two titles in 1991, Kelly managed 10 more seasons but only had two more with winning records. Even with his great success of the late 80s and early 90s, Kelly only had three seasons with 90+ wins.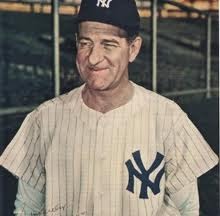 Bucky Harris
I realize he was elected into the Hall of Fame as a manager, but with a .490 winning percentage over his 29 years, his election was looks more like an acknowledgement of how long he was a manager, rather than his managerial ability.
After winning titles in his first two seasons with Walter Johnson and the Washington Senators, he only won one in his next 27 seasons.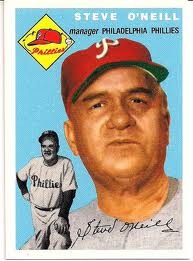 Steve O'Neill
O'Neill makes this list in spite of a career winning percentage of .559, because outside of his one World Series title, he did not win a single pennant.
He managed for four different franchises and never managed to get over the hump with any of them, besides his one title with the Tigers in 1945.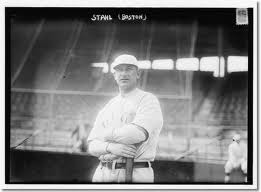 Jake Stahl
Stahl's managerial career was not very long, but because he only had one winning season (the year he won his title), he makes this list.
Over the course of four seasons as a manager, Stahl went 263-270, ending his career with a record under .500.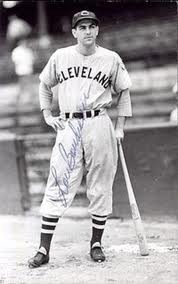 Lou Boudreau
Lou Boudreau was a player/manager for the Cleveland Indians from 1942-1950.
Bourdreau was never anything special as a manager, as he accumulated a losing record of 1162-1224 over 16 seasons. The only three reasons he even won his world series were Bob Feller, Bob Lemon and Gene Bearden as they won a combined 59 games that season.
As cool as it may be to manage a professional team as a 24-year-old, he was not clearly very good at it.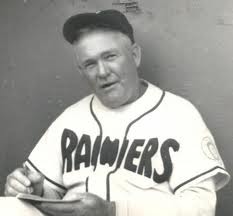 Rogers Hornsby
As I mentioned in my article yesterday about the best "little-guy" home run hitters in baseball history, Rogers Hornsby is one of the most underrated players of all-time. However, as a manager it was a very different story.
After helping the Cardinals to a World Series Title in 1926 as a player/manager, Hornsby never was able to win another pennant in any of his next 13 seasons managing, during which he compiled a record of 548-696.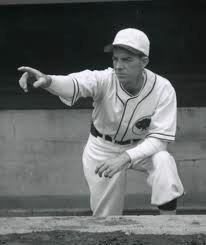 Johnny Keane
Keane only managed for six years, and like many of the other names on this list, he never won anything outside of his one WS.
Despite inheriting a Yankees team in 1965 that had already won two world series in the 1960s, Keane did not last more than 200 games, leading them to an 81-101 record.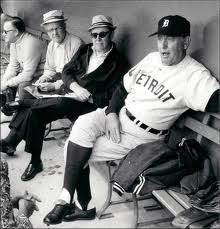 Mayo Smith
With only one world series and pennant to his name, Smith never proved that his first title was nothing more than a fluke.
The fact that he only managed two more seasons and never returned despite being a relatively young 55 years old is another bad sign.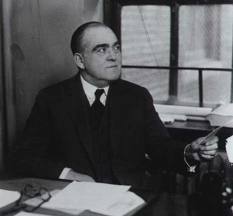 Ed Barrow
Barrow only managed five seasons but could not repeat his world series success, as he had a losing record in three out of his four other years as a manager.
With a career winning percentage of .485 as a manager, Barrow belongs on this list.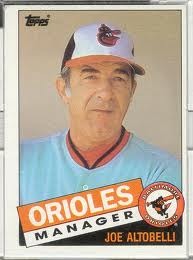 Joe Altobelli
With only one season with 90 or more wins as a manager, Altobelli may have been good enough to lead the Orioles to one title, but he did not do much of anything after that.
In fact, he was fired less than two years after he won that title in 1983 and never returned to managing.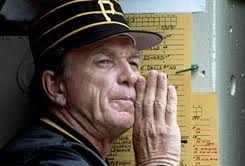 Chuck Tanner
Chuck Tanner managed for 19 seasons in the big leagues, but only managed to top the 90-win mark twice. When he was fired by the Braves in 1988, he finished his managerial career with a sub .500 record at 1352-1381.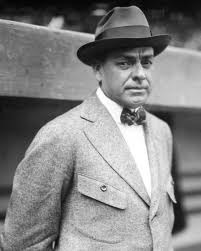 George Stallings
With only one season with more than 90 wins and a career winning percentage under .500, Stallings never amounted to anything more than his one world series championship despite managing for 13 seasons in the early 1900s.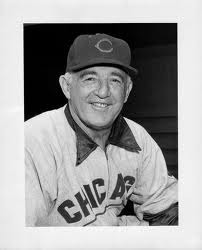 Frankie Frisch
After winning his one world series in his days as a player/manager, Frisch managed 11 seasons from 1938-1951 and did not win another pennant. He was fired from all three of the teams he worked for, never amassing more than 90 wins in any of those 11 seasons.
743-796 was his record after his days as player/manager.
Gabby Street
Much like Frankie Frisch, Street won his only title as a player/manager, but when he was just the manager, his teams' win-loss record was terrible. In his first and only season as a player/manager, his team won the world series in 1931. The two years that followed, when he was simply the manager, Street's Cardinals were 118-127 and he was let go midseason in 1933.
He was then hired by the St. Louis Brown in 1938, but he promptly went 53-90 and was fired before his first season even concluded.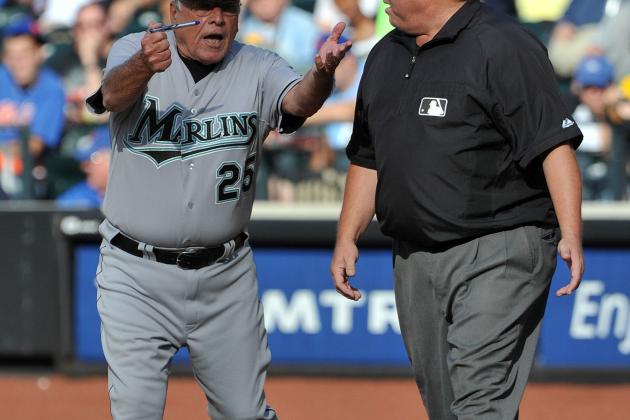 Christopher Pasatieri/Getty Images
Jack McKeon
McKeon is a nice story having managed 38 years apart, but he has never been anything special as a manager. He only has one world series title to his name and has been let go by five different organizations.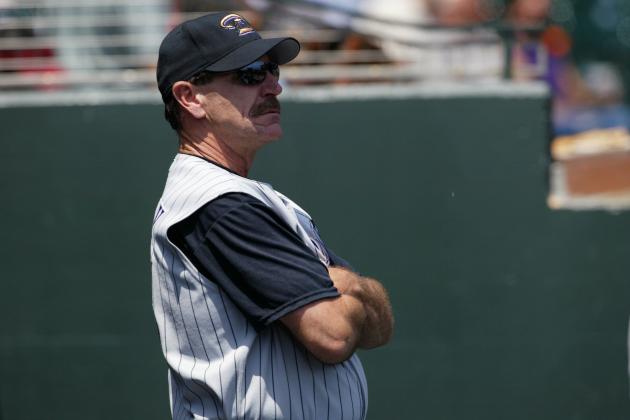 Justin Sullivan/Getty Images
Bob Brenly
I would tell Brenly to stick to broadcasting, but after living with a couple of Cubs fans for a few years and suffering to many of his broadcasts, I know he is not great at that, either.
Brenly should thank Randy Johnson and Curt Schilling every day for the ring on his finger, because once they left Arizona, Brenly's ability to manage suddenly disappeared as well.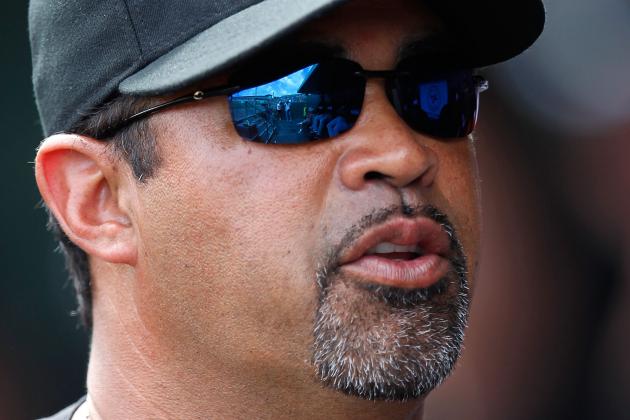 Sarah Glenn/Getty Images
Ozzie Guillen
I feel like Guillen is more of a reality television show than a baseball manager.
In order to get off lists like these, he will need to have more success on the field in Miami and avoid the drama off of it, as he only made the playoffs in one season outside of his World Series campaign.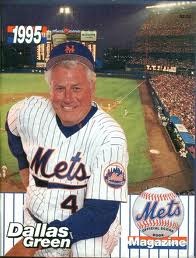 Dallas Green
In 8+ seasons as a manager, Dallas Green only had one winning season. Take a wild guess when that was.
In all seriousness, Green finished his managerial career with only one season above 70 wins and a career record below .500 and will have a spot on this list reserved for him until people stop playing baseball.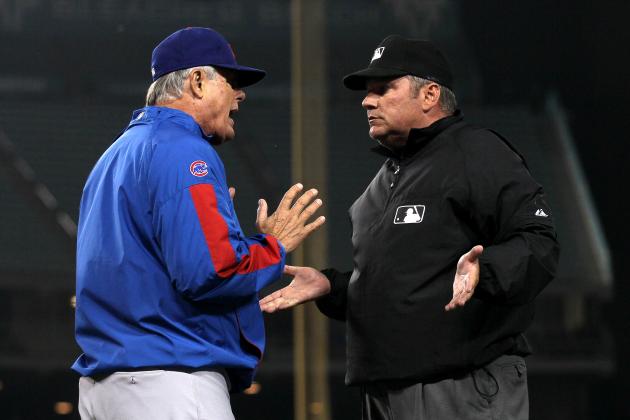 Stephen Dunn/Getty Images
Lou Pinella
Pinella always seemed like a guy that got away with being unsuccessful as a manager because of the success he had as a player and his "presence" in the locker room.
However, with only one world series title in 23 years managing, despite some talented clubs in Seattle, he has should have won a lot more than he did.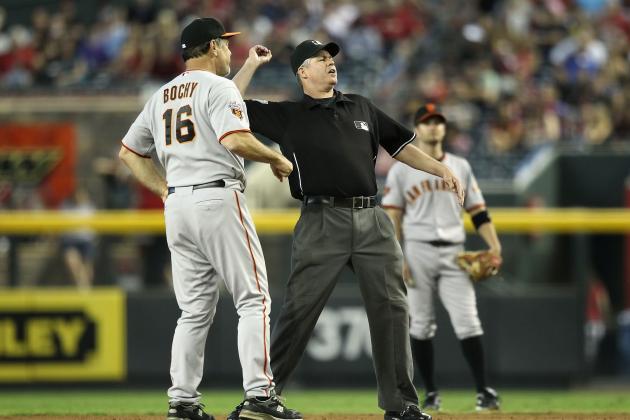 Christian Petersen/Getty Images
This Picture Speaks 1,000 Words about Bruce Bochy
Bochy has somehow managed for 18 seasons, and yet he still has a record under .500 for his career as a manager. Even in the year he won the World Series, the Giants only won 92 games, and he had Tim Lincecum and Matt Cain to thank for that.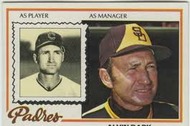 Alvin Dark
The only title Al Dark won as a manager was in 1974 with the Oakland A's. The A's were pretty good back then, as that was the third season in a row they came away with the World Series.
Just about any manager could have sat on the bench and taken that team to the title. Dark makes this list because of what he could not do with the San Francisco Giants of the 1960s.
In four years with Willie Mays, Willie McCovey, Orlando Cepeda, and Juan Marichal Dark only managed to win one pennant.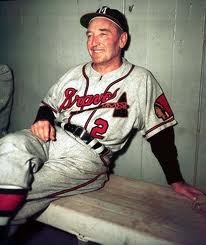 Fred Haney
Despite two pennants and one world series, Haney is the worst manager to ever win a World Series.
With the Brewers in 1957 and 1958, his only two good teams, he had some guy named Hank Aaron and some other fella Eddie Mathews when his teams were 187-121.
Outside of those two years he went 442-636 for three different franchises. Plain and simple, that just is flat out terrible.