The Best Captain in the History of Every NHL Team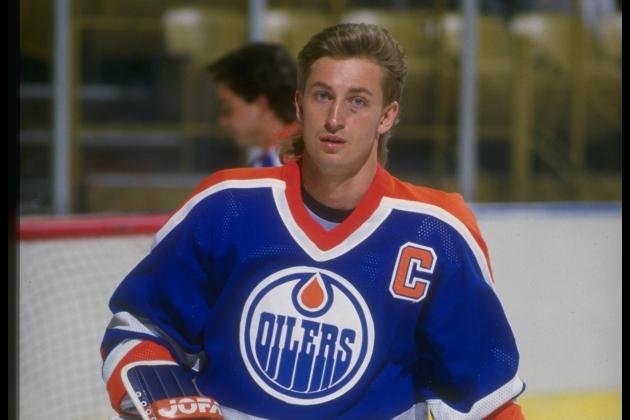 Getty Images/Getty Images

The leader of the team. The player that is supposed to be the face of the franchise. The player that is the most prevalent public figure.
The NHL has seen some truly great captains in its time. Many of them have moved into positions with the teams they played for because they mean so much to the game.
Here is the greatest captain in each NHL team's history.
Begin Slideshow

»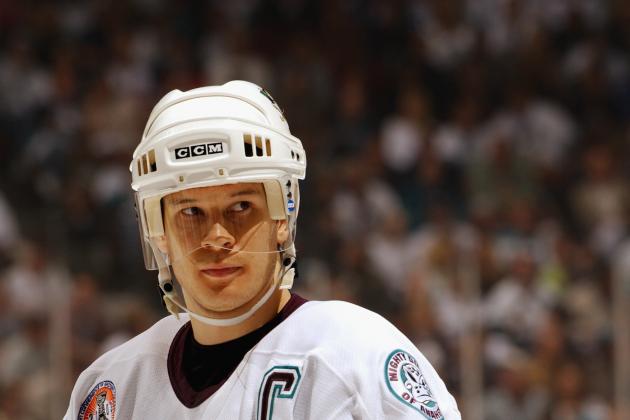 Dave Sandford/Getty Images

Duration: 1996-2003
Even though he has not played for the Ducks in over nine years, Paul Kariya is still, in my opinion, the best player to wear a Ducks jersey. He was never the biggest player on the ice, but his heart more than made up for that.
Anyone who remembers him coming back to score in the same game that he got run over by Scott Stevens can attest to that.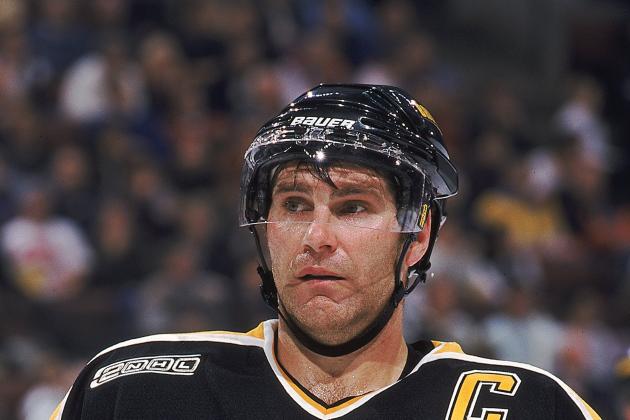 Robert Laberge/Getty Images

Duration: 1988-2000
There is no other Boston Bruin that even comes close to Ray Bourque's contributions as captain. The captain for 12 years, it was a shame that he had to go to Colorado to win the Stanley Cup.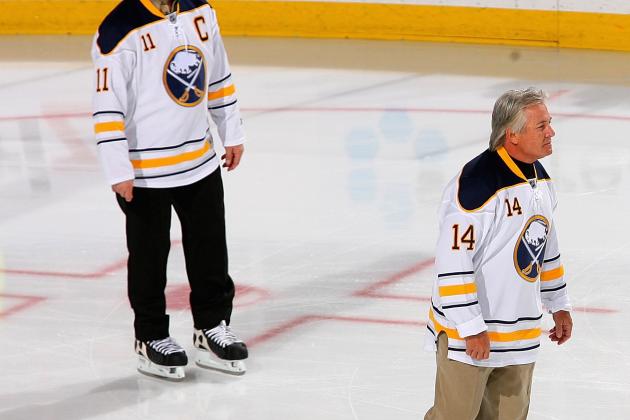 Rick Stewart/Getty Images

Duration: 1981-1986
The centerman of the Sabres' famed French Connection line, Gilbert Perreault is still the Sabres leader in games played, goals, assists, points, game-winning goals and shots on goal.
If that doesn't make him the best Sabres captain, I don't know what does.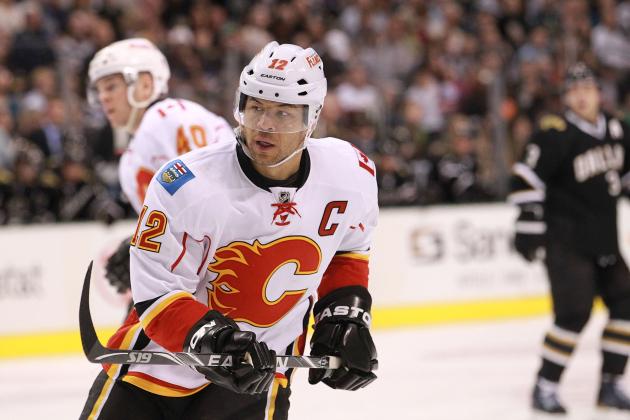 Ronald Martinez/Getty Images

Duration: 2003-present
While there have been some great captains in the Flames history, I had to go with Jarome Iginla. Since he became the captain, he has played his way into being a future Hall of Famer.
He has stayed with the Flames even though they have struggled to be successful since their run to the Stanley Cup final. He deserves another run, but it's not going to happen with Calgary.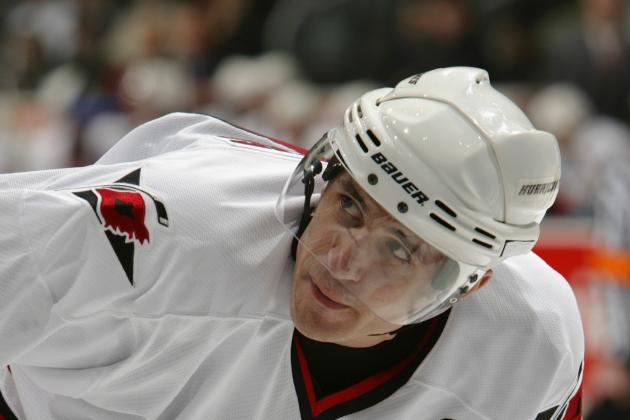 Dave Sandford/Getty Images

Duration: 1999-2004
Not only was Ron Francis captain of the Carolina Hurricanes for five years, he was also the captain of the Hartford Whalers before they moved to Raleigh. He is another player captain who holds pretty much all of the franchise's records.
Brian Bahr/Getty Images

Duration: 1995-1999
Chris Chelios played for his hometown Chicago Blackhawks for nine seasons and was captain for the last four.
One of the hardest-working defensemen of all time, Chelios is the second-oldest player to play in the NHL.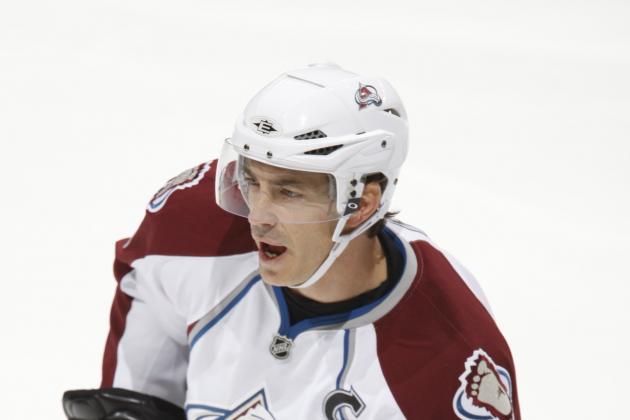 Dale MacMillan/Getty Images

Duration: 1995-2009
This is no question about this selection. Joe Sakic was the captain of the Quebec Nordiques for the last three seasons of their existence and the Colorado Avalanche's captain until his retirement in 2009.
The heart and soul of the team for his entire career, he guided the Avs to two Stanley Cup wins.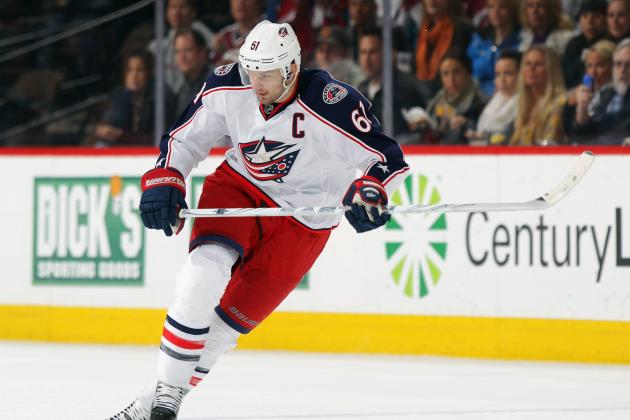 Doug Pensinger/Getty Images

Duration: 2008-present
Only one word needs to be said: Duh!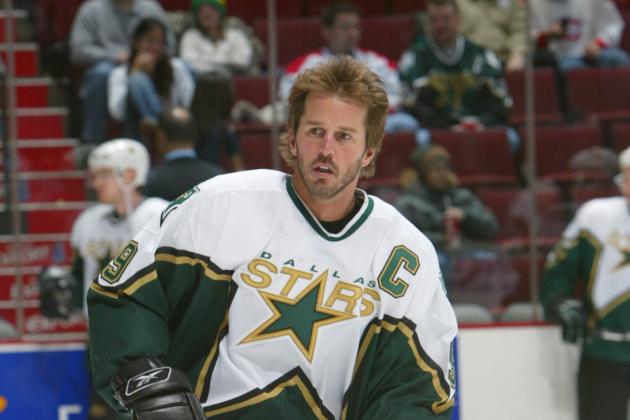 Charles Laberge/Getty Images

Duration: 2003-2006
While he was only the captain for three years, Mike Modano was the face of the Dallas Stars for his entire career. While they have had some great captains, Modano is heads and tails above the rest.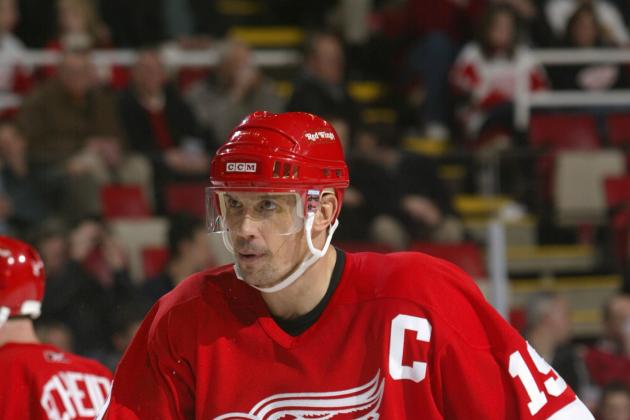 Dave Sandford/Getty Images

Duration: 1986-2006
20 years as captain. Over 1,300 games as captain. Longest-serving captain of any North American sports team. 1,537 points as captain.
With all due respect to all of the Red Wing greats, Steve Yzerman has got them all beat.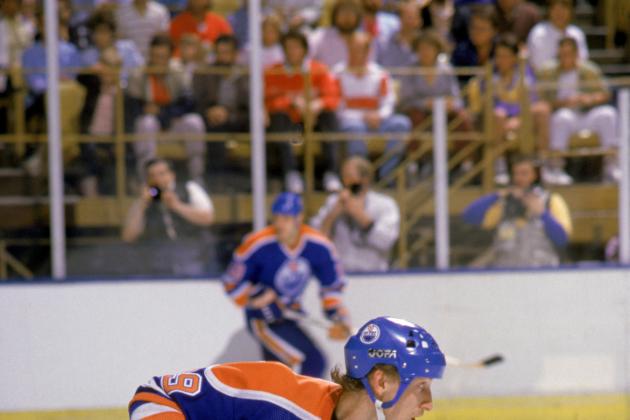 Mike Powell/Getty Images

Duration: 1983-1988
Greatest player of all time. Is there anyone else that could could touch Gretzky in Edmonton?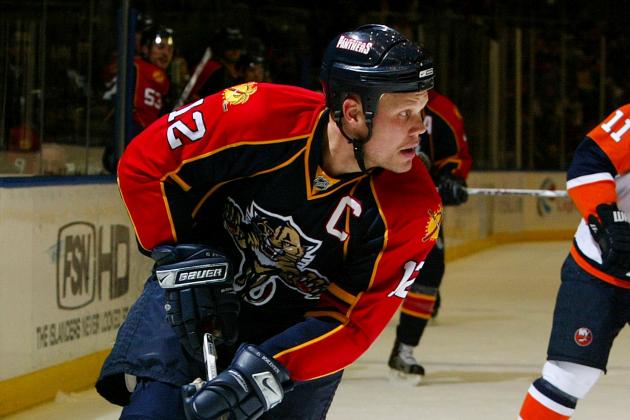 Jim McIsaac/Getty Images

Duration: 2003-2008
When you think back on Florida Panther history, Olli Jokinen's name doesn't immediately pop up. While his first few years were unproductive, Jokinen would go on to become the Panthers leader in goals, assists and points.
Jokinen played his best hockey as a Panther. That is why he is on this list.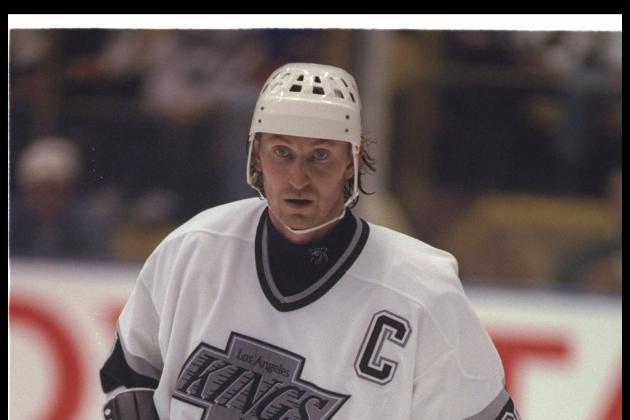 Al Bello/Getty Images

Duration: 1989-1996
I can pretty much quote the Edmonton slide on this one.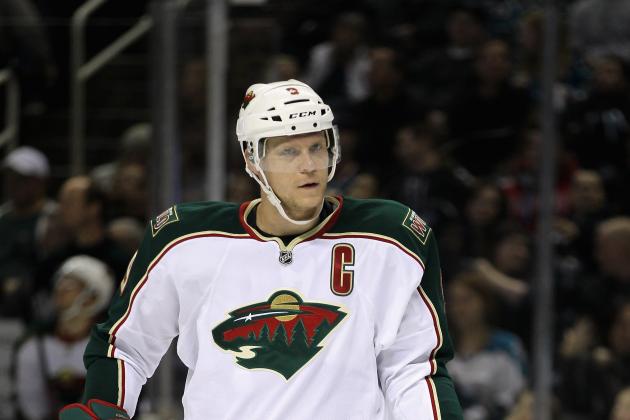 Ezra Shaw/Getty Images

Duration: 2009-present
Mikko Koivu was the first and is still the only permanent captain in Minnesota Wild history after they employed a rotating system for the first eight years of their existence.
So yeah, Koivu's the best.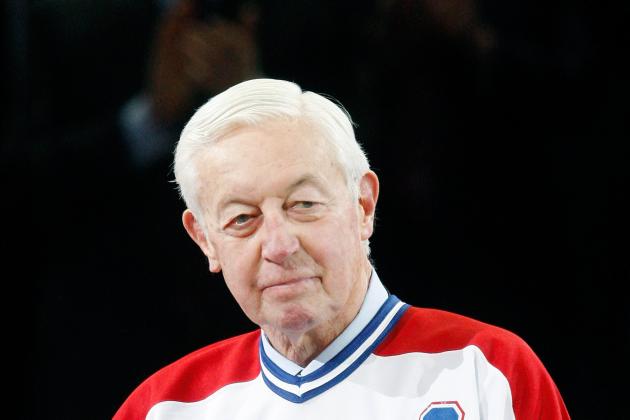 Richard Wolowicz/Getty Images

Duration: 1961-1971
Out of Montreal's 24 Stanley Cups, Jean Beliveau captained five of those teams. One of the most recognizable players in Habs history, there has to be a few people saying that Beliveau is the best Canadiens player ever since he won five more Stanley Cups while not serving as captain.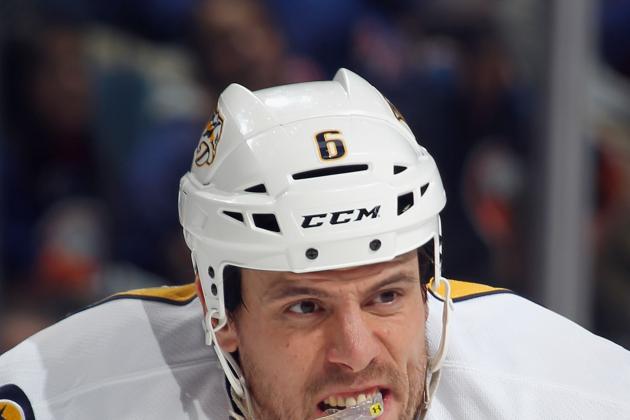 Bruce Bennett/Getty Images

Duration: 2010-present
The Nashville Predators have always been a competitive team, but it took until Shea Weber emerged for Nashville to actually be feared. He has led Nashville to becoming a team that could potentially make a deep push into the playoffs.

Al Bello/Getty Images

Duration: 1992-2004
Everyone playing against the New Jersey Devils knew when Scott Stevens was on the ice. If they didn't, they were liable to get their head taken off.
Stevens wasn't necessarily a dirty hitter, but when he hit you, it was hard. Just ask Eric Lindros and Paul Kariya.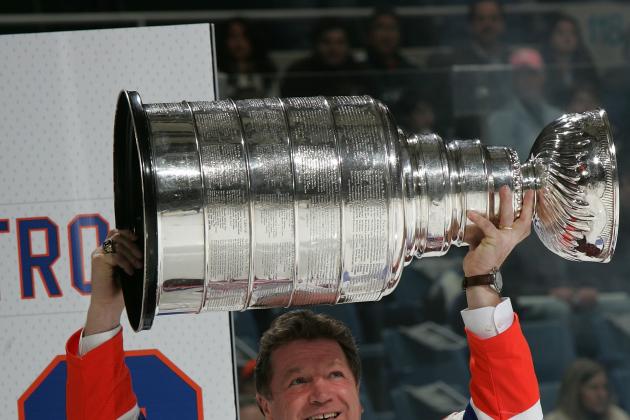 Bruce Bennett/Getty Images

Duration: 1979-1987
The New York Islanders of today could certainly use a player like Denis Potvin. In the eight years that Potvin was captain, the Islanders never missed the playoffs, winning four straight Stanley Cups and making five straight finals appearances.
Potvin himself won three Norris trophies while he was captain.
Jim McIsaac/Getty Images

Duration: 1991-1997; 2000-2004
This one could have gone to Brian Leetch. It could have gone to any number of players from the Rangers heyday.
In my opinion, no captain had a bigger effect on the team than Mark Messier, guiding the team to their first Stanley Cup win in 54 years in 1994. Few men exude leadership as much as Messier did.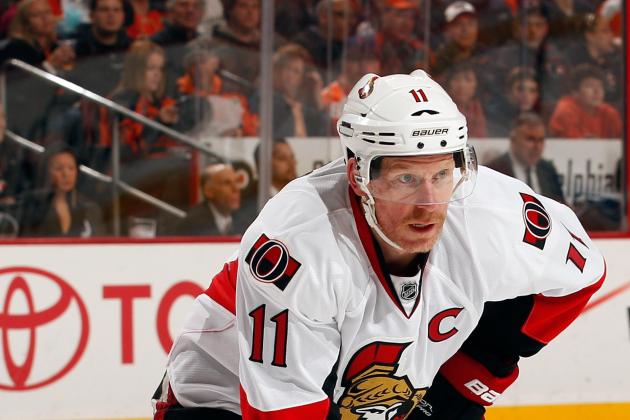 Rob Carr/Getty Images

Duration: 1999-present
Daniel Alfredsson has been the fearless leader in Ottawa for over a decade now. He has been the face of the franchise for pretty much all of his career so much that when he retires—which might be after this season—he will leave a massive hole in the Senators organization.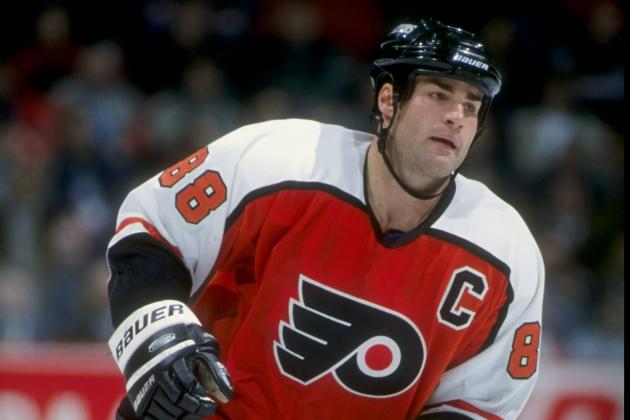 Robert Laberge/Getty Images

Duration: 1994-2000
While his tenure in Philadelphia was marred by confrontations with management and the obvious concussion issues, Eric Lindros was one of the best players in Flyers history. He was a pure power forward that contributed in any way the Flyers needed at a given moment.
It was a shame that his career was slowed down by all of his injuries.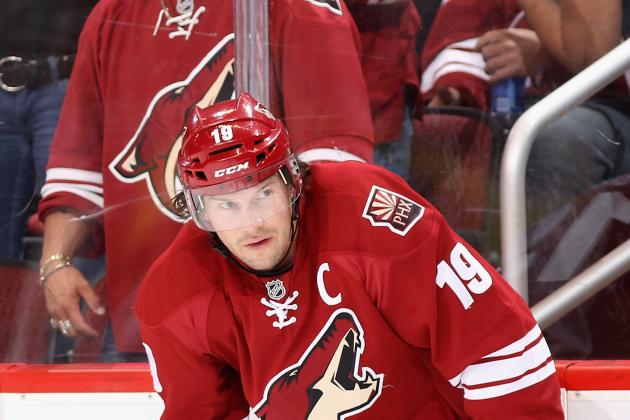 Christian Petersen/Getty Images

Duration: 2003-present
Shane Doan has been the captain of the Phoenix Coyotes through some tough times. He has led them to the the playoffs in the past two seasons while they have had doubts whether the team would stay in Phoenix.
If Doan decides to re-sign there in the offseason, his dedication will be even more proven.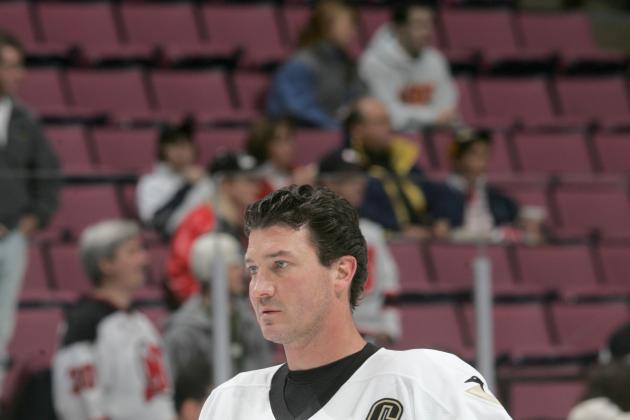 Jim McIsaac/Getty Images

Duration: 1987-1994; 1995-1997; 2001-2006
Mario Lemieux is quite possibly the second-best player in NHL history and in three stints as captain of the Pittsburgh Penguins, he was the best player on the ice.
Guiding the Penguins to two Stanley Cups was just the beginning, as he also was the captain of the 2002 Olympic Gold Medal-winning Canada team.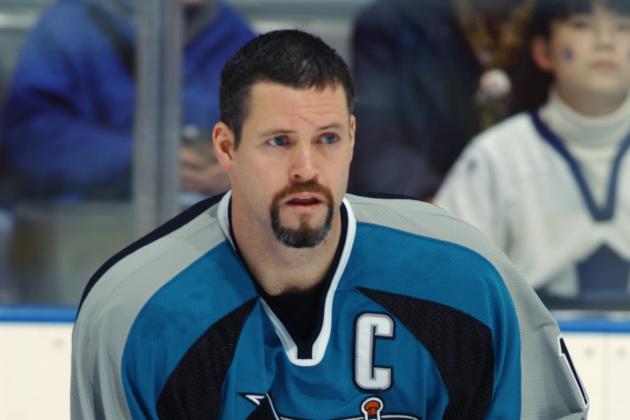 Dave Sandford/Getty Images

Duration: 1998-2003
While Joe Thornton has put in his case for this spot in the past few years, Owen Nolan is undoubtedly the best captain in San Jose history. He may never have led the Sharks far into the playoffs, but he was the heart and soul of the team while it was building to what it is today.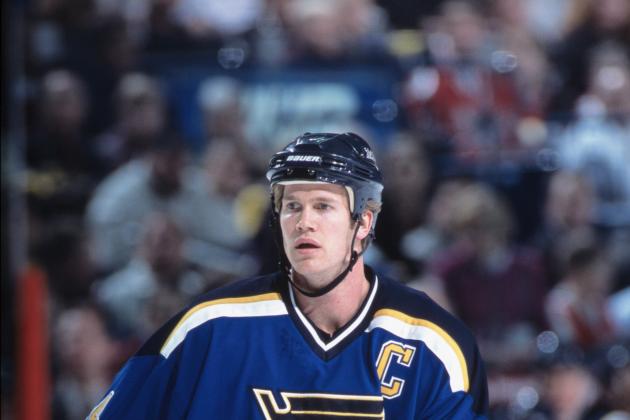 Rick Stewart/Getty Images

Duration: 1997-2003
Chris Pronger is one of the best defensemen in the NHL today, but he started to develop into that defenseman during his time with St. Louis.
He won his only Norris trophy and Hart trophy in 2000 season.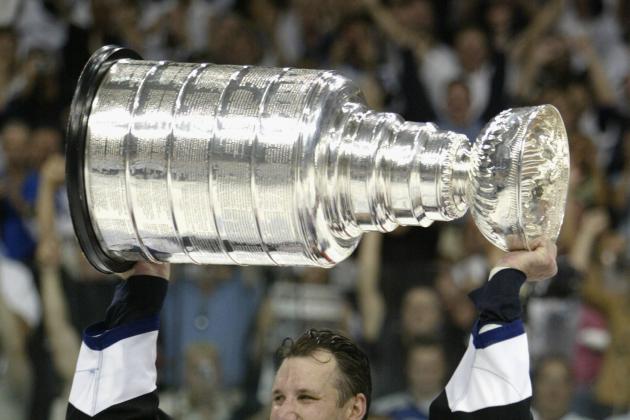 Brian Bahr/Getty Images

Duration: 2002-2006
Dave Andreychuk was way past his prime when he joined the the Tampa Bay Lightning in 2002. He decided that he wanted to lead the Lightning to success, refusing trades out of Tampa.
It all worked out when he led the Lightning to their one and only Stanley Cup in 2004.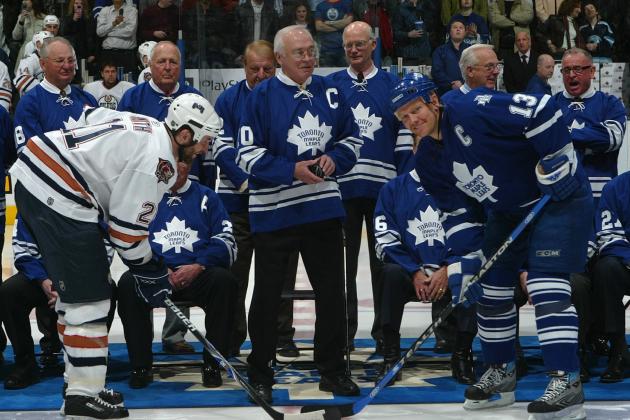 Dave Sandford/Getty Images

Duration: 1958-1969
It's fitting that George Armstrong is dropping a puck in a faceoff that includes Mats Sundin, because Sundin, in my opinion is the second-best captain in Toronto Maple Leafs history.
Armstrong guided the Maple Leafs to their last Stanley Cup in 1967.

Nevin Reid/Getty Images

Duration: 1991-1997
He was called "Captain Canuck." Is that enough for you?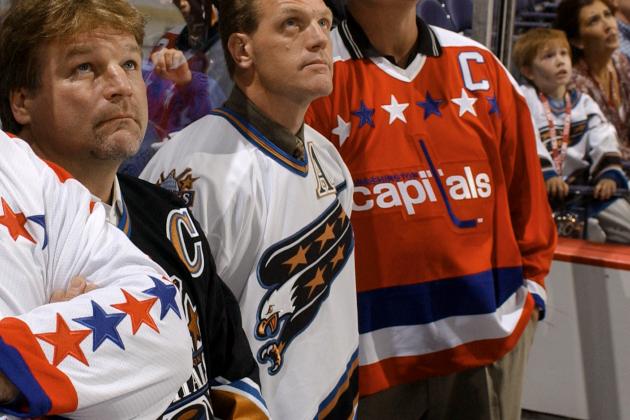 Mitchell Layton/Getty Images
Langway is on the right
Duration: 1982-1993
The Washington Capitals did not make the playoffs for the first eight seasons of their existence. After they acquired Rod Langway, they made the playoffs for the 11 seasons that he was with the team.
He pretty much kept the Capitals from moving to another city.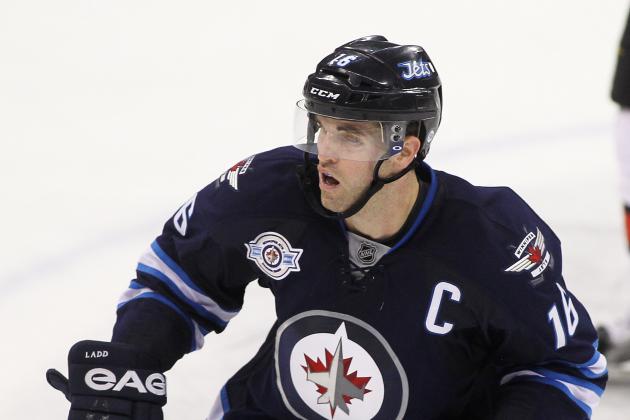 Marianne Helm/Getty Images

Duration: 2011-present
While I could have gone with Ilya Kovalchuk, I decided to go with the current incarnation of the Winnipeg Jets' only captain.
As part of two previous Stanley Cup-winning teams with Carolina and Chicago, Ladd could eventually lead the Jets to the same success.