Breaking Down the 76ers Biggest Remaining Matchups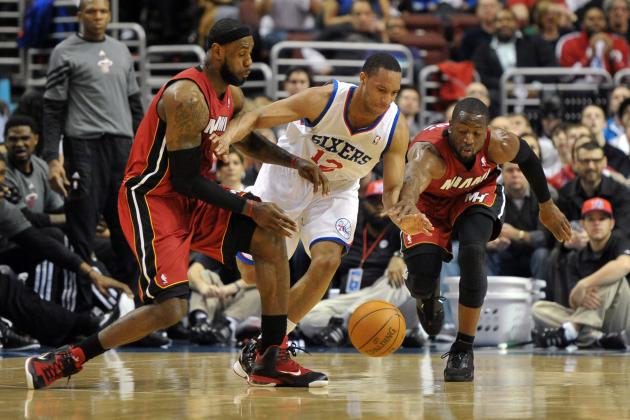 Drew Hallowell/Getty Images

For the most part, the Philadelphia 76ers have a somewhat favorable schedule ahead. That said, they certainly have some tough games left that they must win.
Although they currently hold the seventh seed, they are just one game behind the fourth spot. They really need to put everything together down the stretch if they want a winnable matchup in the first round.
After coming off of a shaky loss against the Miami Heat last night, the Sixers need to put that game behind them and focus on the following remaining matchups.
Begin Slideshow

»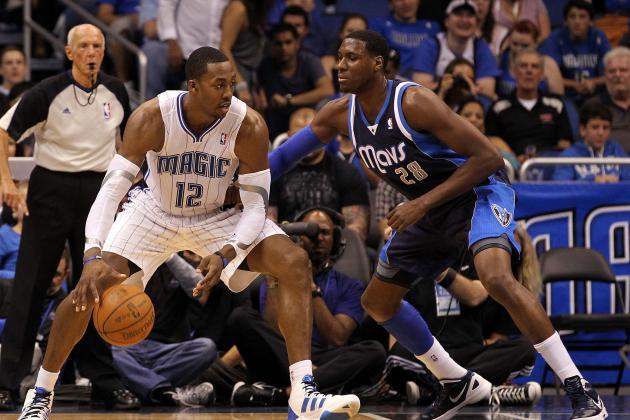 Sam Greenwood/Getty Images

Aside from Dwight Howard, the Orlando magic are nothing impressive and the Sixers outmatch them everywhere else. But that also shows just how dominant and how much of a difference maker Howard is, and it's also much easier said than done to stop him down-low. In fact, almost impossible to be done.
The Sixers have faced Orlando twice this season and split the series. Surprisingly, Howard scored 17 in both games, although putting together 11 and 14 boards.
Ironically enough though, Ryan Anderson kills them more: 14 points and 20 rebounds in game one and 27 points in game two.
The Sixers need to try to control the boards or at least control Anderson. Plus, Andre Iguodala, who nearly recorded a triple-double in their win against Orlando, and Jrue Holiday need to step up their game.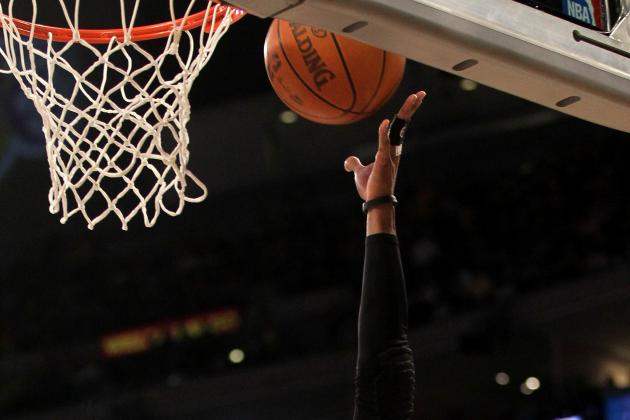 Stephen Dunn/Getty Images

This is time for the Sixers to take matters into their own hand against a very experienced team. The Celtics started out shaky, but now have changed their pace dramatically, winning 15 of their last 20 games.
However, the Sixers have beat them twice this season by considerable margin, one of which was during a big win streak the Celtics were riding.
So obviously the Sixers are capable of winning this game, but this game is away and Boston has the experience advantage. They know when and how to show up in big games like this.
For one thing, it's important for Jrue Holiday to contain Rajon Rondo since elite point guards have killed the Sixers all year around. But most importantly the Sixers need to run the floor-- their transition game and depth are their biggest advantages.
Instead of hoping for other teams to knock the Celtics down the standings, the Sixers have the chance to take matters into their own hands, and it's vital that they cease it.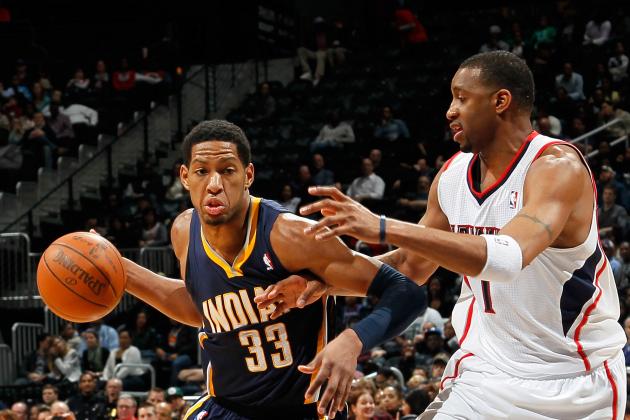 Kevin C. Cox/Getty Images

The Pacers always matchup well against the Sixers and always seem to give them a hard time— They are also young and can run the floor with the Sixers and they are just as deep on the bench.
This is why it's hard for the Sixers to beat Indiana. Their strengths are matched up well.
Therefore, the Sixers need to elevate their mediocre half-court offense and Andre Iguodala needs to put on an elite defensive performance on Danny Granger. If they want to beat the Pacers, they have to be consistent in all aspects of the game.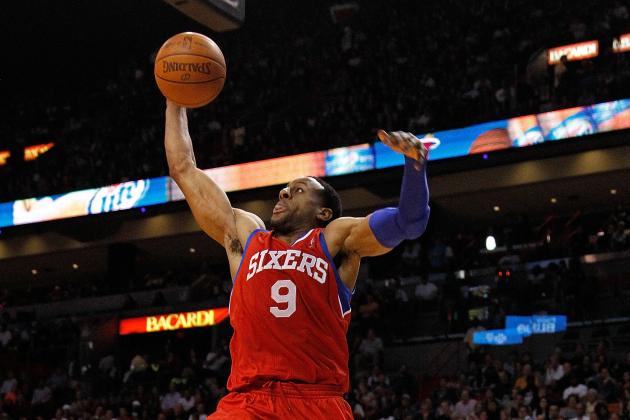 Mike Ehrmann/Getty Images

There is no doubt the Sixers really need to put everything together down the stretch. The playoff seeding couldn't be any closer than what it is.
Obviously they won't be able to win all of these games, but it's important they win some or most of them because they are the most critical toward the playoff standings.
This is another test for Philadelphia and it'll be interesting to see how they respond. The final month of the season could be a great opportunity to gain momentum and move up the playoff standings, or a bad one if they lose steam and enter the playoffs sluggishly.