2012 NFL Draft: 5 Wise Ways for Chicago Bears to Use Their 1st-Round Draft Pick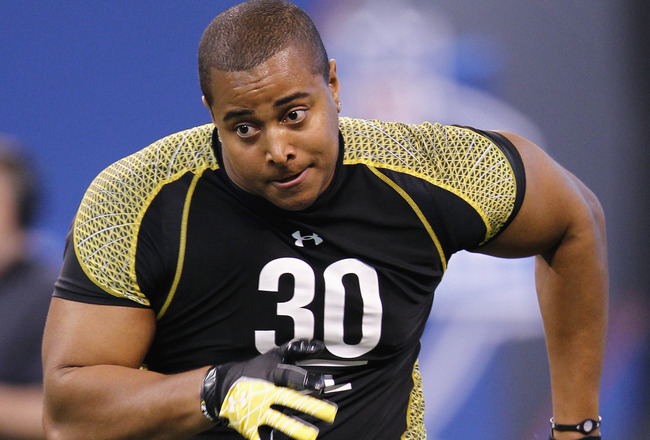 Joe Robbins/Getty Images
There has been a lot of speculation as to what the Chicago Bears will do with their first-round draft pick (19th) and the Bears have options when it comes to making this selection.
They need help in several areas including defensive end, linebacker and wide receiver (yes even bringing Brandon Marshall in doesn't solve all of their problems at the position). Thus, the Bears have some choices to make with that first round pick.
Which direction might the Bears go with their first pick in the 2012 NFL Draft? Let's take a look at five possible choices the team could make with their first pick, and discover which may be the best choice for the Bears this year.
Kendall Wright, WR/KR, Baylor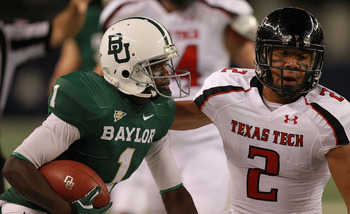 Ronald Martinez/Getty Images
The Bears got Brandon Marshall, but an injury to Johnny Knox may keep him out for half of the next season. Also, there's uncertainty with other players at the position. Chicago may want to get someone here their first pick, rather than wait until the later rounds.
Kendall Wright may be just the kind of player that they are looking for. He can play special teams, which would help take some of the pressure off the current group of special teamers. He could give quarterback Jay Cutler another nice weapon to throw the ball to.
Wright would also probably be available with this pick, and could step in and start right away.
Michael Floyd, WR, Notre Dame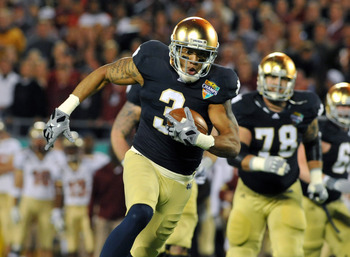 Al Messerschmidt/Getty Images
There are a lot of experts that feel that the Bears might be well off selecting Michael Floyd here at No. 19, as they could use talent at the wide receiver position. There is a chance that Floyd's baggage may be too much for the Bears to bear, and they may decide to pass on him.
But if he's proven himself to be over the issues that plagued him in college, the Bears might decide to roll the dice with Floyd. He has proven that he can play the game and add a deadly dimension to their offensive arsenal.
Look for the Bears to their homework on Floyd and give him a look, considering him a possible option at No. 19.
Jonathan Martin, OT, Stanford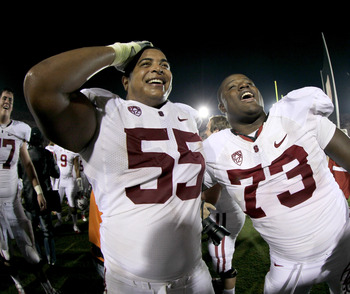 Stephen Dunn/Getty Images
The Bears are sending out signals that make us think that they are happy with what they have on their offensive line. This could be a smoke screen for what the Bears could really be up to in the draft, and that may be to draft a quality offensive lineman with their first-round pick.
If Martin is available when the Bears make their pick, they may want to take a serious look at him because he's the kind of player that could help their offense out right away.
Despite what the Bears say, they need help on their offensive line.
Quinton Coples, DE, North Carolina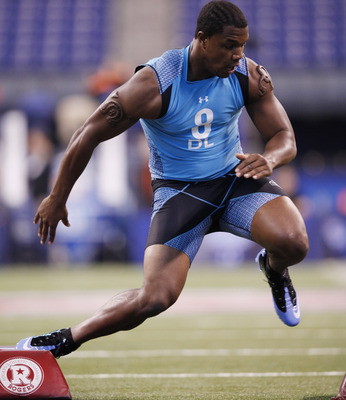 Joe Robbins/Getty Images
The chances of the Bears selecting a defensive tackle in the draft, especially in the first round, are good. Would the Bears have some interest in Coples, who has played his position well?
It's possible. Drafting him would make the Bear's defensive line that much better.
Stephon Gilmore, CB, South Carolina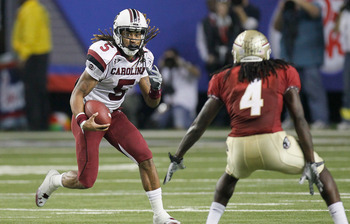 Kevin C. Cox/Getty Images
Chicago needs help at the cornerback position and may decide to get that help early in the draft. Stephen Gilmore is the kind of player at that position that could come in and start right away, and should turn out to be a solid performer.
Could the Bears find enough interest in Gilmore to draft him with their first-round pick?
And the Winner Is?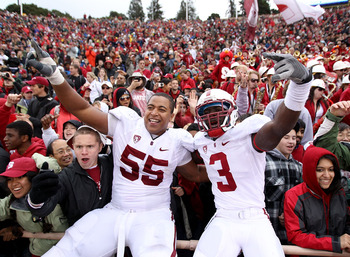 Ezra Shaw/Getty Images
Which of these five players might be the best fit for the Bears to select with their first pick in the draft?
The Bears need help on the offensive line. Adding as much talent there (mostly at the left tackle position) as they possibly can is a must for success next season. So Jonathan Martin may be their wisest option in the first round if he is available and if they are willing to take him.
Keep Reading

Chicago Bears: Like this team?