Fantasy Baseball Rankings 2012: Matt Moore and 10 Top Rookies to Watch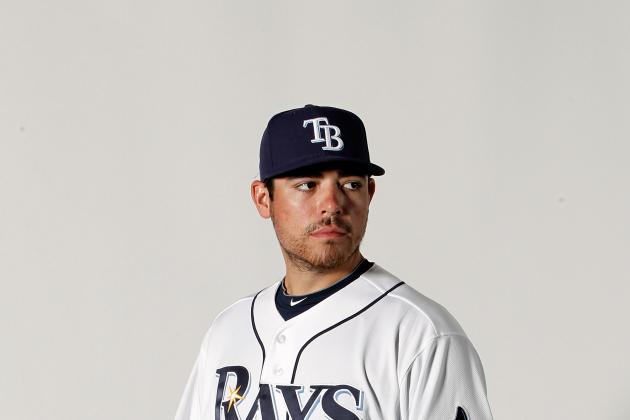 Jonathan Ferrey/Getty Images

Grabbing rookies in fantasy is always risky, but there is usually potential for a high reward. There are always guys who come up with much anticipation and just don't deliver right away (see Jerry Sands), but the rookies who do perform can very much sway an entire fantasy league (see Desmond Jennings).
It's our job as drafters to do the best we can to determine which rookies will be the ones to help this season.
So, without further ado...
Begin Slideshow

»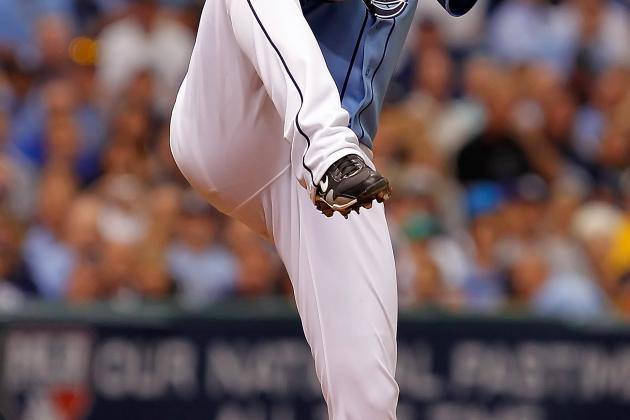 J. Meric/Getty Images

Matt Moore is clearly the cream of the crop of this year's rookie class for fantasy purposes.
It's hard to ignore Moore after what he did after being called up in September of last season. He started only two games; however, one of them was against the vaunted offense of the Texas Rangers in the ALDS. Moore was spectacular, heaving 7 scoreless innings.
For a rookie, Moore is actually quite safe. He has always been regarded as a top prospect and possess the type of velocity and control to have success at the major league level.
It would be quite shocking if any rookie pitcher outperformed Moore, I mean, he's probably a top 25 pitcher overall.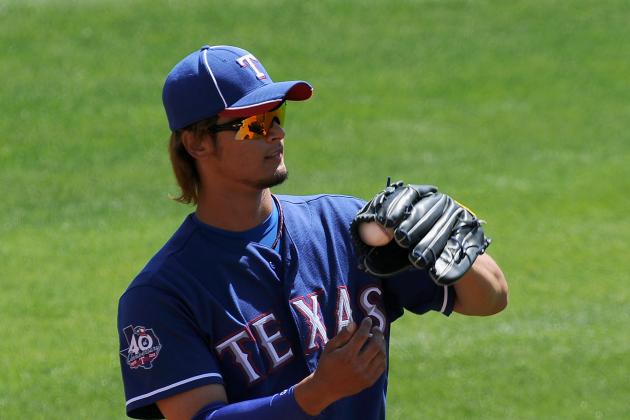 Kevork Djansezian/Getty Images

There is definitely substantial risk in taking Darvish, but the strikeout potential he has displayed this spring has to make every fantasy player giddy.
No doubt will there be some issues for him in terms of keeping his WHIP down, given his tendency to walk players.
Still, Darvish's stuff is good enough for him to reach 200 strikeouts and amass 15 or so wins with the Rangers.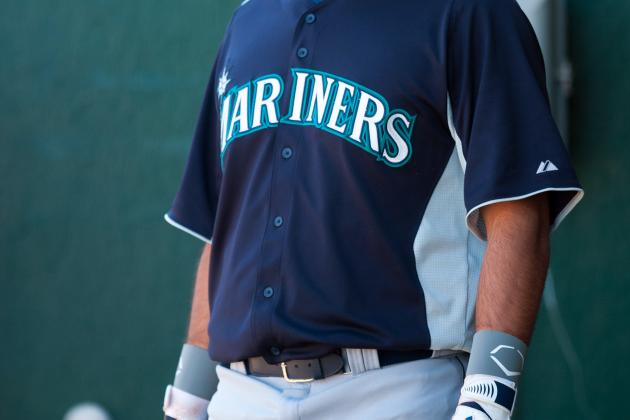 Rob Tringali/Getty Images

Even though he will be playing half of his games at Safeco, Montero still should hit 20-25 home runs. It would be better if he possessed catcher eligibility off the bat, but many project he will gain it sometime during the season, which would be a huge boost to his value.
Regardless, as the team's primary DH, Montero should amass 500 or so at-bats, and with the power he possesses, he's definitely worth a late round draft pick.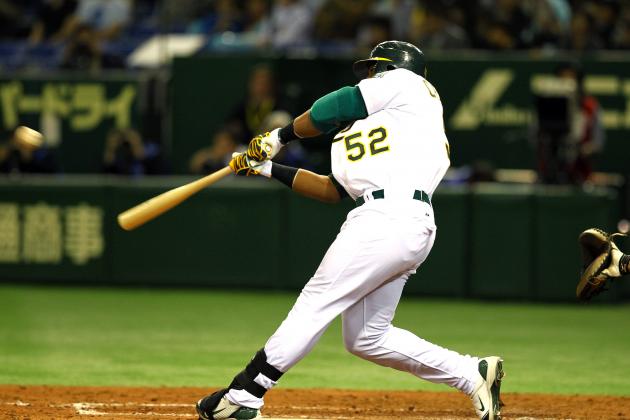 Koji Watanabe/Getty Images

Yoenis Cespedes truly is a rookie to keep an eye on, considering how little we know about the Cuban slugger.
He already possesses 25 home run power and could maybe get 10 steals, so from that standpoint, he's quite tantalizing. However, scouting reports imply he will strike out a lot, and thus hit for a low average.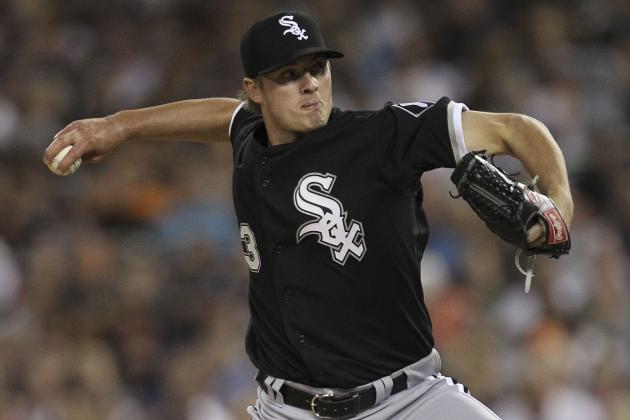 Leon Halip/Getty Images

I'm pretty sure everyone who plays fantasy baseball wants new White Sox manager Robin Ventura to name Reed the closer. And rightfully so, the guy's got electric stuff.
Even if Reed isn't named the closer right away, he will still have value in deeper leagues just based on his likely low WHIP and ERA. Plus, considering the White Sox will likely have a down year, Ventura will probably just hand the reins to Reed at some point anyway.
Monitor this situation closely, because if he becomes the closer, Reed is a must own.
Sarah Glenn/Getty Images

Talk about a tantalizing prospect. The player who was on the cover of Sports Illustrated at 19 has had scouts salivating for quite some time.
Even though Harper didn't break camp with the Nationals, he will get called up at some point this season, and when he does, expect him to be scooped in your league immediately.
It's hard to project Harper's numbers considering we don't know when he will be in the majors, but regardless, Harper has the pure talent to alter fantasy playoff races.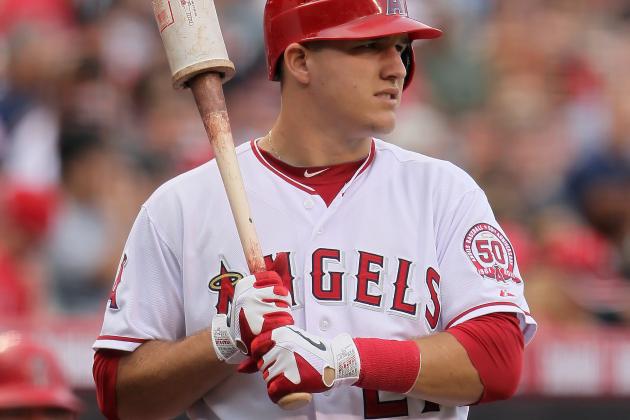 Jeff Gross/Getty Images

Just like Harper, Trout will not begin the season at the major league level, and it has nothing to do with his skill. The five tool outfielder has topped prospect rankings lists for years, and is clearly something special.
The problem for Trout's fantasy prospects is that not only will he begin the season in the minors, but even if you exclude him, the Angels have a logjam in the outfield.
Unless you're in a keeper league or a deep league than you can't possibly own Trout now. All fantasy owners can do right now is wait, and be ready to pounce.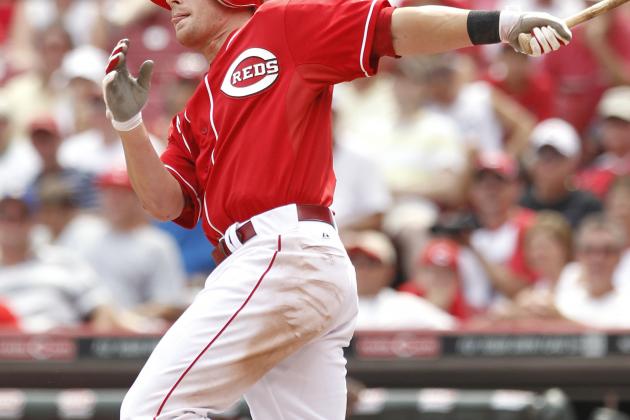 Joe Robbins/Getty Images

Considering his circumstances, Cozart is quite intriguing.
He will likely be hitting at the top on one of the best offenses in baseball. He has a little power and showed last year he is capable of hitting at the major leagues, albeit in the extremely small sample-size of 37 at-bats. And, he should have a lot of playing time. 500 AB's is very possible.
Right now, I wouldn't draft Cozart in a 10-team mixed league, but in deeper leagues, he's definitely worth a flier.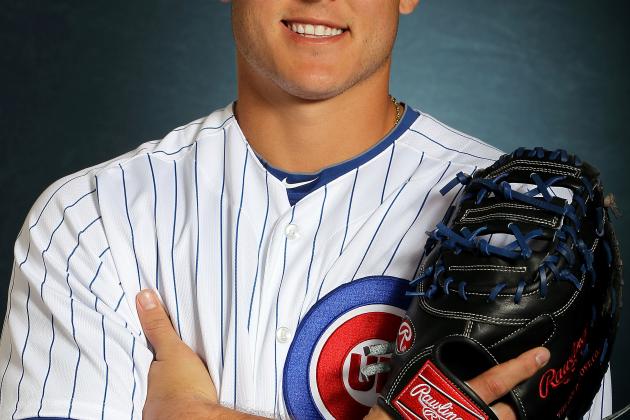 Jamie Squire/Getty Images

As expected, Rizzo was recently demoted to the minor leagues. While a midseason call-up clearly won't have the type of impact a Trout or Harper call up would, he's still worth keeping an eye on.
Even though Rizzo struggled mightily in his first stint at the major league level, batting .141, he was still a top prospect and has great potential.
If/when he gets called up (some are projecting mid-season), he will likely be able to give fantasy owners some power, and unless his stint last year is an indication of him not being able to hit major league pitching, he will be fine in average as well.
He could be helpful, but he's not a fantasy league changing prospect.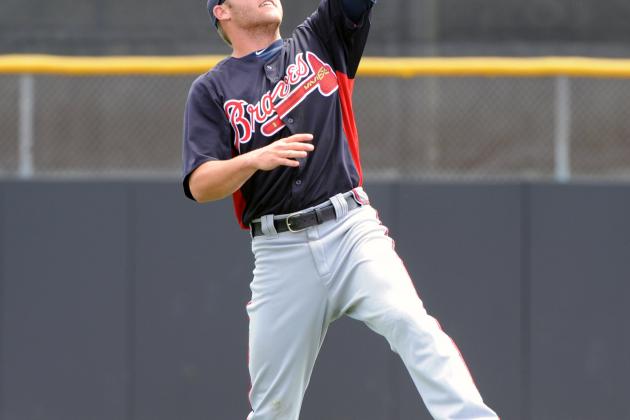 Al Messerschmidt/Getty Images

The 22-year-old won the starting shortstop for the Braves this spring training, and he's unlikely to lose it, considering the team's other options.
But, at least as we enter the season, he's not much a factor in mixed leagues. He doesn't hit for power or for a very high average.
His main asset is his speed, but he won't be able to maximize that while he's hitting in front of Braves pitchers.
Still, He should put up decent steal numbers so he remains an option in deeper leagues.