Nike NFL Jerseys: Seattle Seahawks' New Look Is Impressively Terrible
April 3, 2012

For the most part, the new Nike uniforms look like the unis teams were sporting last year. That's a good thing, because the one team that aggressively changed their look came out looking like they would be switching to the Arena League. 
The Seattle Seahawks fully embraced the Nike NFL revolution, and they came out looking like this.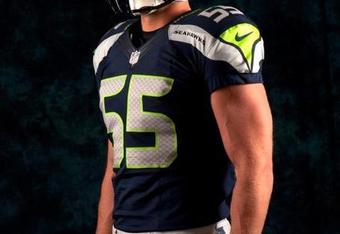 There isn't a lot done here with design. They mostly allow the most boring shade of blue do the talking. To spice things up, they throw the obnoxious lime green in at random spots.
They line the number with it; around the neck, they highlight the weird "V"-shape design they are suddenly fond of, and of course, they encompass the Nike logo in it so that it will stick out like a neon sign. 
That's just the home jersey. Let's take a look at the away threads.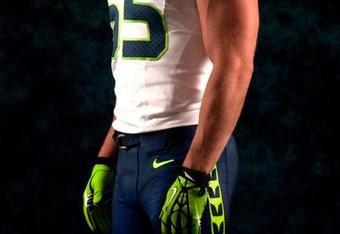 As you can see, the flying V will be even more prominent on the away jersey. It is highlighted by the wonderful nuclear-waste-green along the pants. 
I suppose this is supposed to give a feathered look, but it's mostly just perplexing. 
Except for the hideous touches of green highlighting odd designs, these jerseys are very boring. That means the only things that stand out about the unis are the parts that make you laugh or turn off your TV to escape the horror. 
Perhaps the Seahawks shouldn't have been the first team to let Nike go to town on their look? 
All photos courtesy Seahawks.com