Nike NFL Uniforms: Uniforms That We Wish Nike Would Have Made Bigger Changes to
April 3, 2012

For the most part, Nike didn't make many big changes to the NFL uniforms or helmets. And that's okay, because most franchises already have excellent unis, so there was no need to greatly modify.
That said, a few teams could have had better and/or more changes: especially since Nike has made some cool editions to other sports in the past.
Seattle Seahawks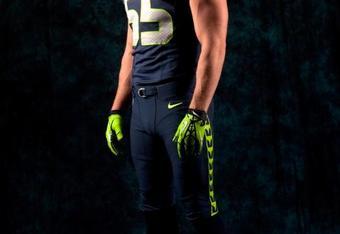 A little better than the previous home jerseys, because the Seahawks have a bit more of that neon green mixed in.
Still, would have liked to see less dark blue and even an alteration to the helmet. The away jerseys and alternative unis are cool, but Seattle is wearing too much blue in this one.
Tampa Bay Buccaneers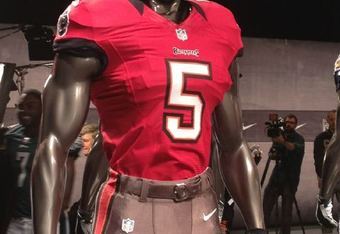 No distinctive changes here, but the jersey seems a bit too much reddish-orange as the helmet logo is more plain orange.
Doesn't look like a good match with the pants.
Arizona Cardinals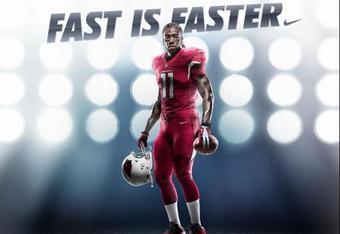 These jersey simply have too much red. The Cardinals have some sweet black alternates and those would be awesome for home games.
Jacksonville Jaguars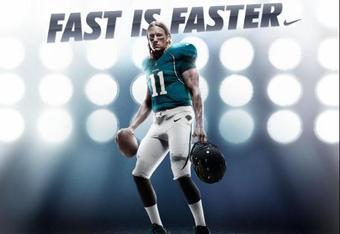 For having such a different shade of green on their jersey, the Jaguars could do a lot more with it. The pants are a little bland and the socks would look slick with a triple stripe going down or across.
Even some silver on the helmet or mixed in on the jersey would be cool as well.
As the cliche goes: Look good, feel good, play good.
For more pictures check out NFL.com, Will Brinson of CBS Sports, UniWatch and Seahawks.com.