NHL's 20 Biggest 'Me-First' Players in League History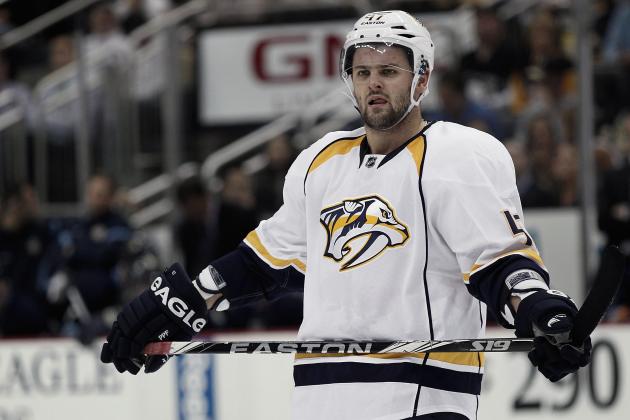 Jared Wickerham/Getty Images

Selfish. Greedy. These are two personality traits that go into a "me-first" player. They are in the game for themselves, either to make a lot of money or to make their stats as great as possible.
The NHL has had more than a few of these type of players don one of their team's jerseys. The NHL doesn't mind because these players are usually big money-makers for the game as well, and as long as they are, they will be accepted.
Here are the top 20 "me-first players" in NHL history.
Begin Slideshow

»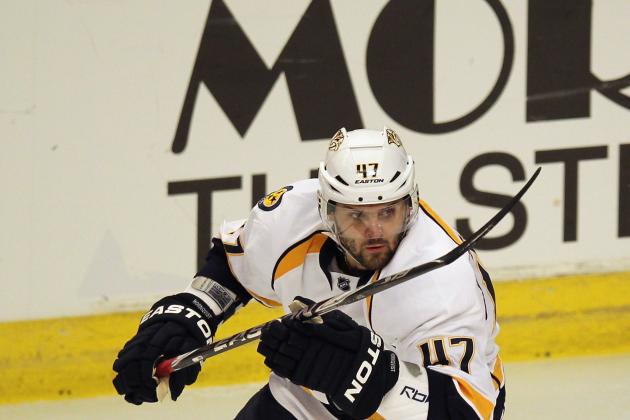 Jonathan Daniel/Getty Images

Alex Radulov left the Nashville Predators after the 2007-08 season for greener pastures in his native Russia. Now, he has returned to the NHL, finishing up his entry-level contract, making it possible for him to either stay in Nashville or return to Russia.
I'm thinking that whoever offers him the most money is going to win his services. If Russia offers him something he can't refuse, his dream of winning the Stanley Cup could be willingly thrown by the wayside.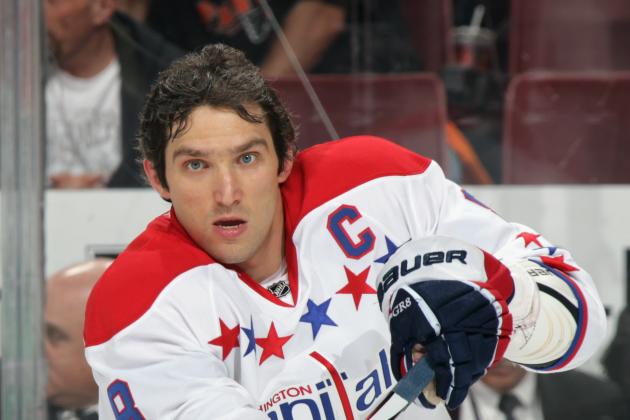 Bruce Bennett/Getty Images

There is no denying Alex Ovechkin's talent. He is one of the best players in the league. The problem is that he has taken on so many endorsement deals that it might be getting to his head. I mean, he even appeared in a rap video, for crying out loud. Can't he just focus on hockey?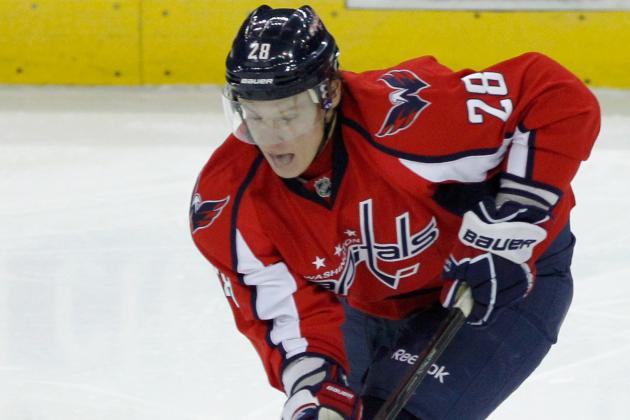 Rob Carr/Getty Images

Alex Semin can be a very good player when he wants to be. He can also be a really lazy player, and that is what has kept him from reaching his true potential.
He is the true definition of someone being in their own way.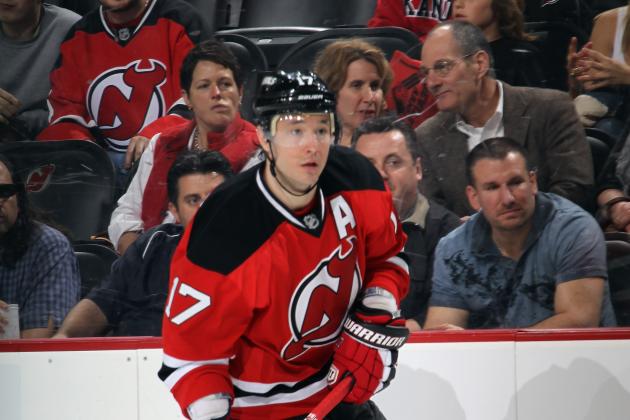 Bruce Bennett/Getty Images

15 years. 100 million dollars. Enough said.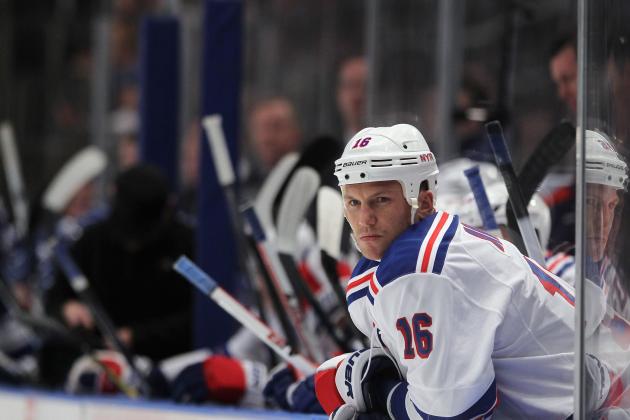 Bruce Bennett/Getty Images

Sean Avery might be the most arrogant player in NHL history. The way he played on the ice was distasteful at times, and a lot of people are glad he's gone.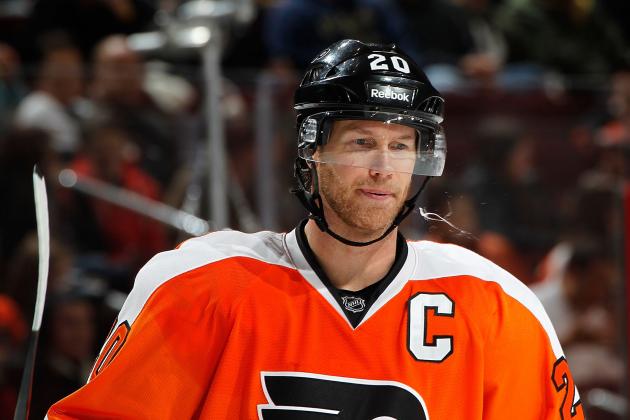 Paul Bereswill/Getty Images

Chris Pronger is not the prototypical "me-first" player on the ice. He is in fact, a great team player. His attitude in interviews, however, denotes otherwise.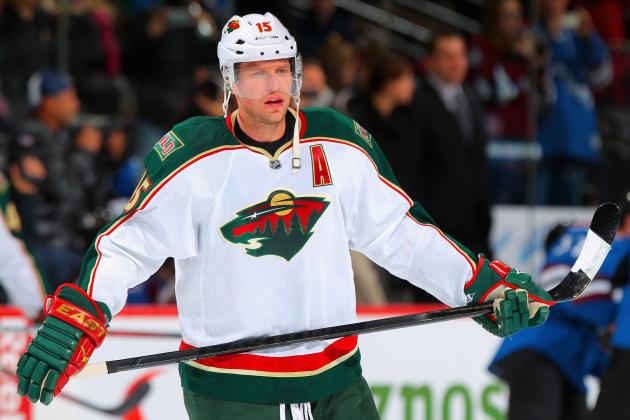 Doug Pensinger/Getty Images

The trade request out of Atlanta was understandable considering what happened. However, the trade demand out of Ottawa was definitely a selfish move. Considering he even turned down a trade that would have sent him to Edmonton, Dany Heatley has proven that he's a "me-first" player.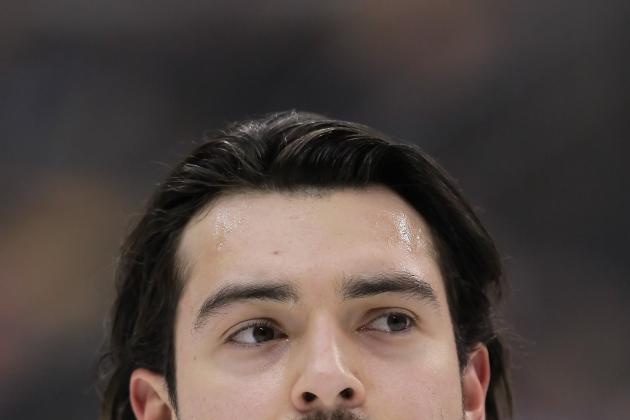 Jeff Gross/Getty Images

Before this season, Drew Doughty would not have been on this list. The contract dispute between him and the Los Angeles Kings changed that. He refused to sign a contract that would pay him any less than the other Kings stars, and he missed most of the preseason because of it. Hopefully this is not the beginning of more cocky behavior.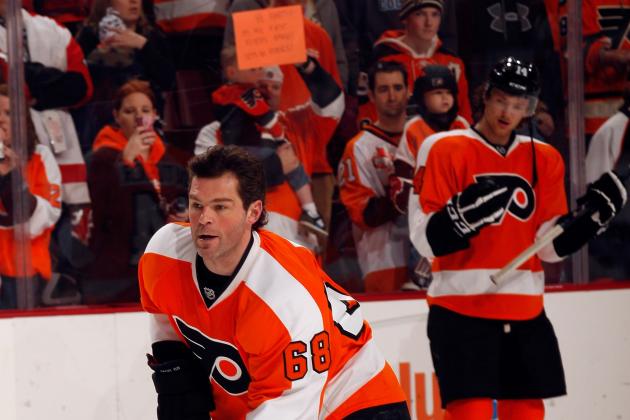 Rob Carr/Getty Images

It may not be the biggest deal ever signed anymore, but when Jaromir Jagr signed his first contract in Washington, it was for $77 million over seven years. Making $11 million every year definitely gets him on this list.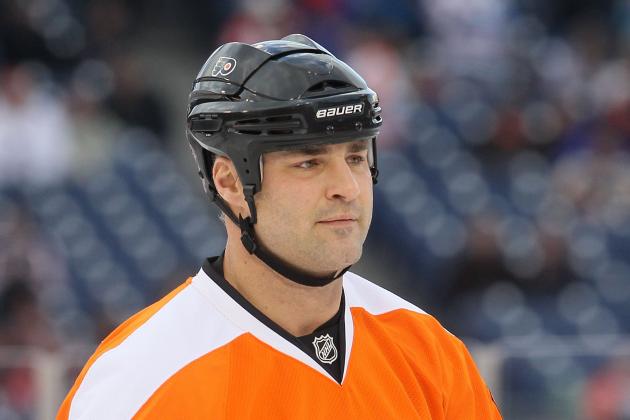 Jim McIsaac/Getty Images

The incident at the 1991 draft is reason enough to put him on the list.
Refusing to play for a team = selfish.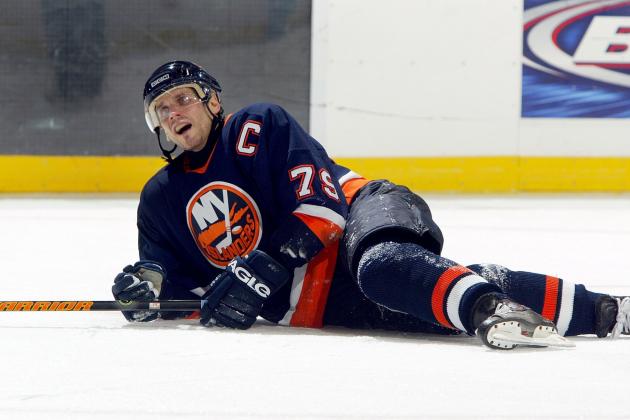 Jim McIsaac/Getty Images

In 2001, Alexei Yashin signed a 10-year contact worth more than $71 million. That deal would have expired at the end of the season, but because the Islanders bought him out, he will continue to be paid until the end of the 2014-15 season. Worked out for him, didn't it?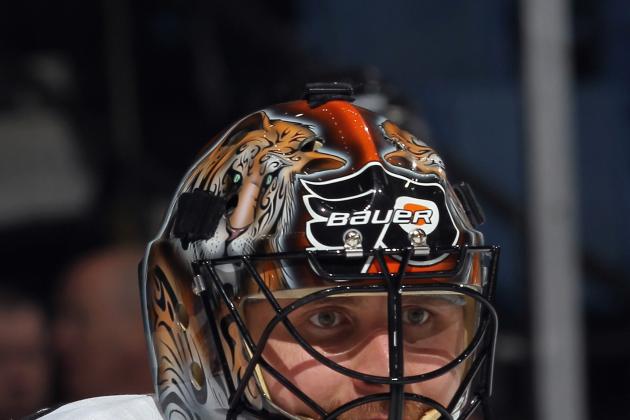 Bruce Bennett/Getty Images

When he was playing for Phoenix, he once said that if the team moved to Winnipeg during his tenure he would not play there. It's the same case as it was with Lindros. He also didn't help himself with his play at the beginning of his season.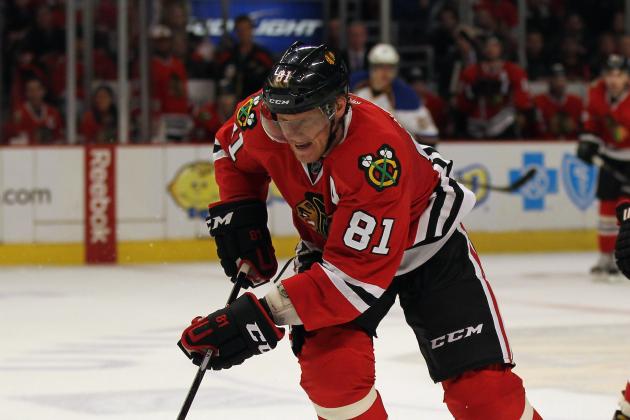 Jonathan Daniel/Getty Images

In the 2007-08 season, Marian Hossa played for the Pittsburgh Penguins and lost in the Stanley Cup finals to Detroit. After the season, he signed with the Detroit Red Wings only to lose to the Penguins in the finals in 2008-09. It took until he signed with the Chicago Blackhawks for him to finally win the Cup. A star player playing for three teams in three years in hoping to win the Stanley Cup is a selfish move.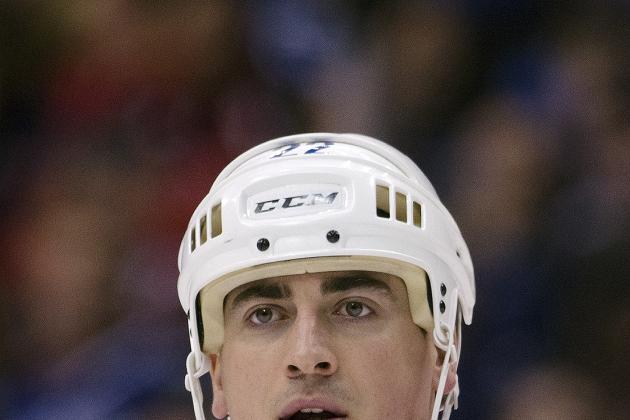 Rich Lam/Getty Images

One of the infamous "Muskoka Five," Tomas Kaberle refused a trade out of Toronto for years. He could have been traded to Philadelphia for Jeff Carter and a first-round pick, but Kaberle refused to be moved. It took until last season for him to be moved to the Boston Bruins. He got a Stanley Cup out of it, so I guess it worked out.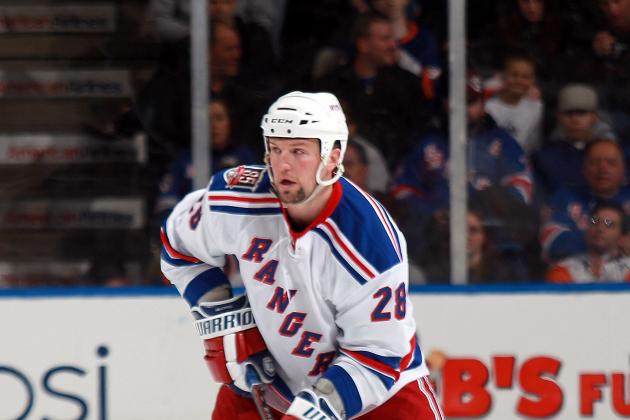 Bruce Bennett/Getty Images

Another member of the "Muskoka Five," Bryan McCabe was a good player for the Leafs in his first few years with the team. In his last few seasons, the fans turned on him, and he still did not accept a trade out of Toronto. What burns Leafs fans more is that when he was traded, the Leafs didn't receive much of anything in return.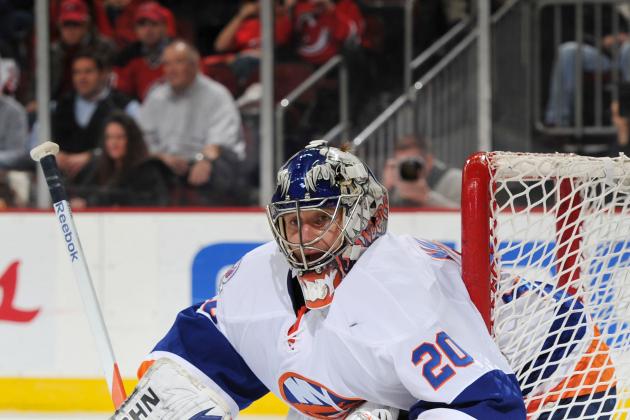 Christopher Pasatieri/Getty Images

In another case of a player not wanting to play for a team, Evgeni Nabokov refused to play for the New York Islanders when he was claimed off waivers from Detroit. He decided to bite the bullet and play for them this year and eventually signed a contract extension.
Elsa/Getty Images

I can't blame Tim Thomas for sticking to his political beliefs that caused him not to attend the Bruins' White House meeting. The problem was that it caused problems for him, and he had to deal with unwanted media attention that could have easily been prevented.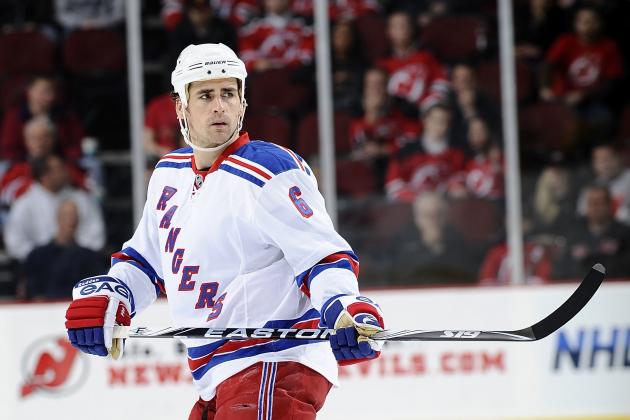 Jeff Zelevansky/Getty Images

Wade Redden is still the prototype of a contract so bad that it had to be buried in the AHL. Does Redden mind? Probably not, he's still making over $6 million this season.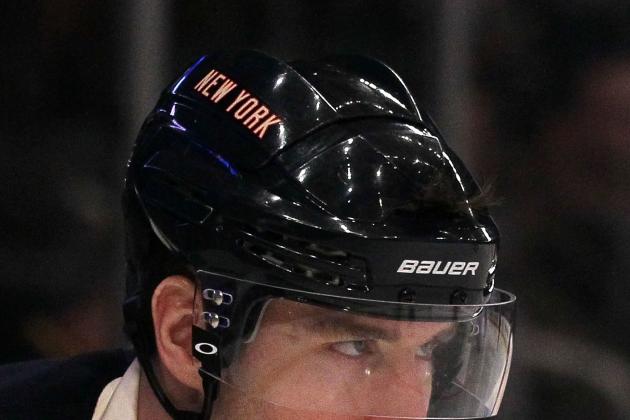 Jim McIsaac/Getty Images

Another player that benefits from a bad contract on the part of the team. Chris Drury, who retired before this season, made just $1.5 million this year and he will be making the same amount next season.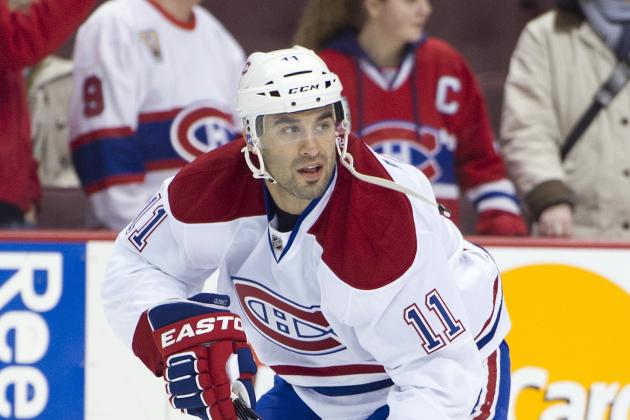 Rich Lam/Getty Images

It was a miracle that the Rangers were able to trade a contract like the one Scott Gomez has.
In conclusion to the last three slides, in my opinion, almost anyone that goes to the Rangers for big money is on this list.